16 Best Multivitamins for Bodybuilding and Weight Lifting Reviewed 2019
Do weightlifters and bodybuilders even need multivitamins?
Let me ask you this:
Do lifters create oxidation in their bodies during intense lifting sessions?
Do bodybuilders cut calories and therefore nutrition while cutting for a show?
Do bodybuilders and weightlifters push their body hard and need extra energy to meet goals?
Yes! Yes! And Yes!
If you are a weightlifter or bodybuilder you can benefit from the RIGHT multivitamin.
In this short guide, I will discuss what to look out for to find the right multi for you, how multivitamins benefit lifters, when to take a multivitamin and review 16 of the best multivitamin for bodybuilding.
Quick Guide to Finding the Best Multivitamins for Bodybuilding and Weight Lifting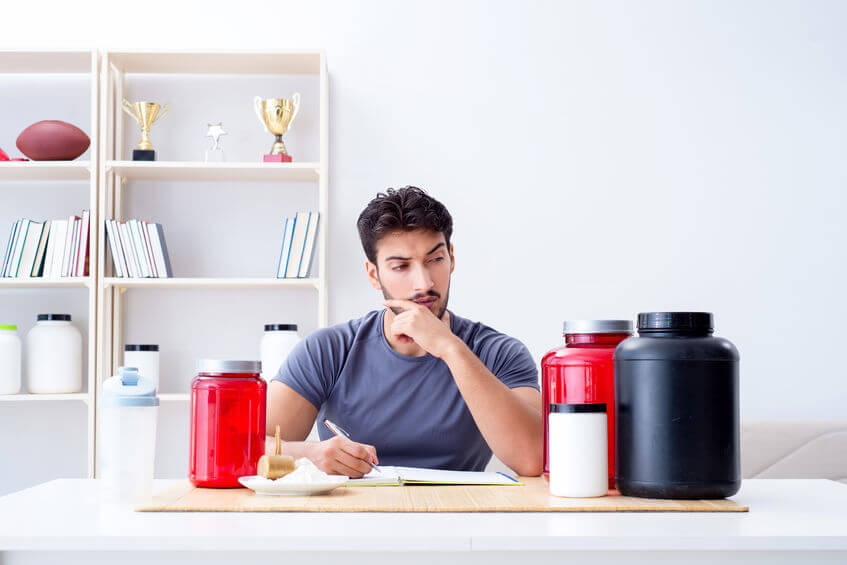 What are Benefits of Multivitamins for Bodybuilding?
The best multivitamins for bodybuilders and weight lifters can:
Fill in gaps in your nutrition, especially when you cut calories to shed fat.
Give you energy and power with ingredients that support energy at the cellular level.
Promote wellbeing and mood so you're less tempted to skip your workout.
Recover faster with antioxidants that attack free radicals created during training.
Help you get your Zzzzs. Recovery and muscle growth happen while you sleep!
When to Take Multivitamin for Bodybuilding?
Easy!
Read the bottle and take as directed.
Some multi's are once a day, some day and night, some include 9 pills in a pack that you take all at once, some need to be taken with food. They are each different so a one size fits all solution does not apply here.
It really depends on what multivitamin you choose. The label will say how you should take it, so follow label directions.
Things What You Should Keep in Mind Before Buying?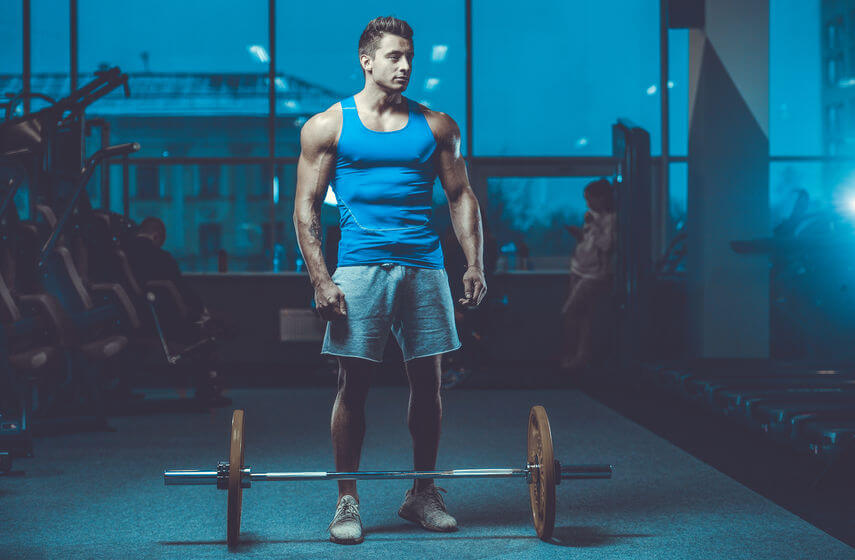 Vitamin Basics
Some vitamin companies like to be cheap and use ingredients that are not well absorbed by your body in order to save a few pennies, so watch out!
Some examples include:
Vitamin B12
Look for Methylcobalamine, which is more bioavailable than the cheaper cyanocobalamin.
Vitamin C
Ascorbic acid is the cheap form and many folks say that vitamin C from rose hips or one that is a bioflavonoid complex is superior.
Vitamin E
Vitamin E actually consists of 8 compounds. The least expensive, and therefore most common form is α-tocopherol.
Look for a supplement that at least has mixed tocopherols. The best case is it has all 8 forms, listed separately.
Magnesium
Cheap forms are magnesium oxide or magnesium chloride, which can actually function as laxatives as high doses because your body does not absorb much. Magnesium citrate is preferable.
Other Supplements Weight Lifters and Bodybuilders Should Consider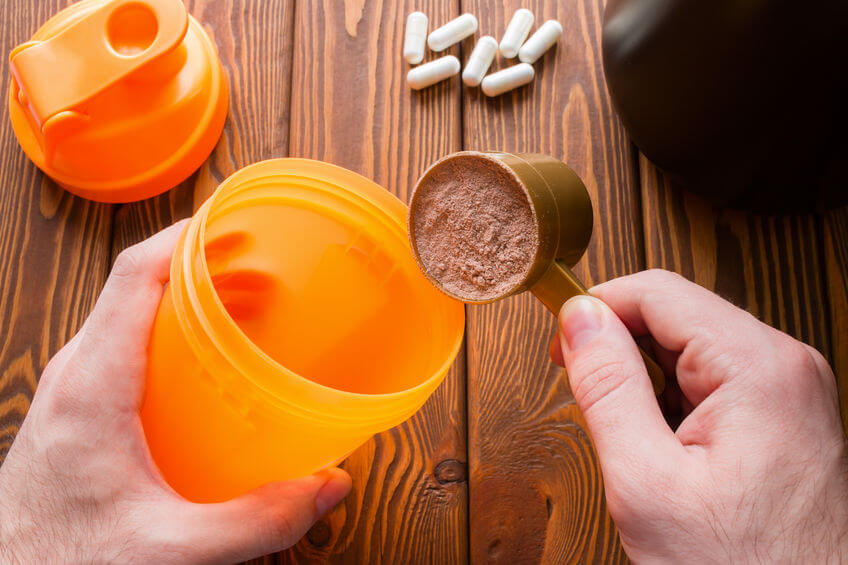 Creatine
Creatine is one of my favorite supplements. It helps the body recycle ATP which creates more energy for the cell.
Creatine also helps build muscle faster. I wrote an in-depth guide to creatine to explain all this supplement can do. Check it out!
Pre-Workouts
Pre-workouts are another supplement that can help you gain energy and power for your workout.
Some pre-workouts also contain vitamins and other components that help with recovery and strength. Here is a list of the top pre-workout drinks and supplements available today.
Protein Powder
Building muscle requires you to have a sufficient level of protein available because muscles are made from protein. But you knew that.
Here I created a list of my favorite protein powders and shakes.
TOP 16 Best Multivitamins for Bodybuilding & Weight Lifting 2019
Review: Animal Pak is a multivitamin regimen designed specifically for bodybuilders. The container has 44 packs of vitamins, with 11 pills in each pack.
This complete multivitamin includes B vitamins, an amino acid complex, including Carnitine and BCAAs, an antioxidant complex that includes lycopene, and a digestive complex to get the absolute most out of the food you eat.
Pros
Complete – Includes B vitamins, Amino acids, BCAAs, Antioxidants, Digestive enzymes.
44 day supply.
Cons
Does not contain the optimal forms of magnesium and B vitamins.
Takeaway
Animal Pak makes some of the best multivitamin packs for bodybuilding, the best kind of pak a day habit you can make to level up!
Old School Labs Vintage Base Multivitamin and Probiotic
Review: Old School Labs makes a decent multivitamin here that includes a generous portion of probiotics too. I love that they use the methylated form of b12, and include biotin in the formula too.
They also used D3 instead of D2, so a gold star for that.
They used an inferior form of magnesium, and in a low quantity, so that is a bummer, but the hefty dose of probiotics helps you get digestion on track so, in the end, you will get more nutrition from your food, which is a huge win in my book.
Pros
Pills are small and easy to take – 4 pills per serving.
Helpful probiotics optimize digestion – get the most from your food!
Includes optimal forms of many vitamins, including Methylated B12 and D3.
Cons
Per serving price is a little high.
Takeaway
Stop feeling old! Try Old School Labs – one of the best multivitamins for weight lifting.
Controlled Labs Orange Triad Multivitamin
Review: Controlled Labs Triad is one of the more popular weight lifting multi's out there and for good reason.
This multivitamin includes vitamins, B complex, plus ingredients for your joints and immune system.
I love that the formula uses methylated B12, reveals the GDU (gelatin dissolving Units) of the bromelain in the formula so you know its strong, and that the formula has proven joint health enhancing ingredients, because you know weight lifters need that.
Pros
Joint Complex includes Chondroitin, Glucosamine.
High quality, the best form of ingredients used.
All in one, multi with Joint, connective tissue and digestion support.
Cons
Takeaway
Voted most popular and best multivitamin for bodybuilding for 2019 due to joint support.
Legion Triumph Daily Multivitamin
Review: Legion Triumph is a solid multivitamin. It contains several methylated forms of B vitamins, including b12 and folic acid. Plus it has a generous dose of the adaptogen ashwaganda and antioxidant NAC.
I was most surprised and pleased to see 31.25 mg of Cissus Q included. Cissus Q is promoted by Tim Ferris as a potent fat loss sup.
Pros
Contains anxiety reducing compounds Ashwagandha, Bacopa, Rhodiola and NAC.
Superior forms of many ingredients such as methylated B vitamins and Magnesium Gluconate.
Contains aged garlic, good for cholesterol, blood pressure and the heart.
Cons
High per serving price.
Garlic smell (Contains aged garlic – Vampires be warned!).
Takeaway
Well rounded, quality multivitamin with several helpful, unique ingredients. One of the best multivitamins for weight training.
Review: A supplement that directly affects your body in ways other supplements simply don't.
Krill Oil is not there for you when you need extra strength, endurance or help with gaining muscle mass.
Instead, it targets parts of your body you don't always think about. However, the health of your joints, heart and brain greatly affects your overall health and physical abilities.
Your joints are under constant pressure each time you are working out. And so is your heart. Which means that providing these parts of your body with some extra essential is absolutely important in the long run!
You will most likely feel no difference when taking this supplement for the first week or two. However, you will feel a graduate improvement in health and mental abilities.
In short, you will simply feel better and so will each of your workouts.
Pros
Different benefits for different important body parts/organs.
Small, easy to swallow pills.
Non GMO.
Cons
Takeaway
A simple supplement that targets parts of your body that you might forget about when aiming for more strength and better endurance.
Swolverine has done a great job at packing essentials for the heart, brain and joint health in a small pill that you have to take once or twice a day.
NOW ADAM Multivitamin for Men
Review: Now Adam for Men are great multivitamins for weight training and bodybuilding. They contain the standard set of vitamins, including the B complex.
These Multi's also include several unique ingredients like Saw palmetto which helps with sexual function, anti-aging promoter resveratrol, lycopene and CoQ10.
Pros
Good balance of vitamins with superior forms of vitamins.
Unique anti-aging ingredients Resveratrol, grape seed extract, lycopene etc.
Great price to quality ratio.
Cons
Some have problems with the softgels leaking.
Takeaway
A good multivitamin for bodybuilding, especially for those over 35 years old. Lots of anti-aging components included.
MuscleTech Platinum Multivitamin
Review: MuscleTech Advanced Daily Multivitamin is a well-balanced vitamin and mineral supplement at a great price.
It also includes an herbal complex and a set of digestive enzymes to help you get max nutrition from the food you eat.
Pros
Low per serving cost.
Herbal matrix includes Turmeric, Ginseng and Green Tea.
Contains a digestive enzyme complex.
Cons
Does not contain the optimal forms of most vitamins, e.g. uses Magnesium Oxide.
Takeaway
Best multivitamin supplement for bodybuilding for those on a budget.
Life Extension Multivitamin
Review: Life extension is a great multi at a great price. It focuses on using the best form of each vitamin at the best price making it the best value.
It uses methylated B12 and Folate, Zinc citrate and mixed tocopherol vitamin E.
Plus bioactive Chromium to support health blood sugar levels and Quercetin to help immunity.
If you are looking for a well-rounded, best quality multivitamin to support your lifting and everyday life, this is a good choice.
Pros
Folic acid free, NO folic acid, uses methylated folate instead.
Excellent price per serving.
Superior forms of folate, b12 and vitamin C.
Cons
Does not contain vitamin K not optimum form of magnesium.
Takeaway
Quality on a budget, these multivitamins are the bodybuilders "best bang for your buck".
AOR Orthacore Multivitamin
Review: AOR Orthocare uses the active and best forms of each vitamin included in the formula so you are not making expensive pee when you take these vitamins, but instead actually helping your body and lifting performance.
The B complex included helps with energy production and the antioxidants NAC, Resveratrol, Lycopene, Vitamin A and C help mitigate exercise-induced oxidation and enhance recovery.
Pros
Contains superior forms of nutrients.
Contains the complete E complex.
Several recovery supporting antioxidants like NAC, Greet Tea and Astaxanthin.
Cons
Takeaway
High quality, bioavailable, absorbable and carefully selected nutrition.
Garden of Life Multivitamin for Men
Review: This Garden of life whole foods base Raw Multi is legit!
It contains a Probiotic complex, Immune complex, Digestive enzymes and Antioxidants, fruit and veggie blend plus all the expected vitamins and minerals in proper doses and several in superior forms.
The Men's formula claims to support the prostate with selenium, Zinc and Vitamin E, an added bonus for male bodybuilders and lifters. Another thing I love about GOL multi's is they won't upset your tummy like some others.
Pros
Antioxidants Glutathione & SOD speed recovery & abolish training-induced free radicals.
Digestive aids Bromelain, Protease and lipase help your gut absorb the most from your diet.
500 million CFUs of probiotics support gut and immunity so you won't miss a workout.
Available for women too! Garden of Life Vitamin Code – Women's Multi.
Cons
4 pills per serving – but it's worth it!
Takeaway
The best multivitamin for RAW, vegan, whole foods, plant based diet following weight lifters.
Opti-Men - Mens Daily Multivitamin
Review: Opti-Men Daily Multivitamin will give you the edge and slight boost in energy you need to kill it come gym time.
It contains the standard set of vitamins and minerals you expect from a multi. It also has a Viri Men Blend that includes powerful supplements like Raw Oyster concentrate, Ginkgo, Damiana, Ginseng and Saw Palmetto.
Pros
Blend of 4 digestive enzymes helps your gut extract the most from what you eat.
Fair price per serving – each serving is 3 pills.
Contains a gram of amino acids in each serving.
Cons
May keep you awake if you take too late in the day.
Takeaway
Well-rounded multivitamin for male lifters with a robust special blend just for guys.
Nature's Way Alive - Max3 Multivitamin
Review: Look alive! This multivitamin can help with that. This formulation includes whole foods nutrients like Algae, Cilantro, spirulina, kelp, flax seed, wheat grass and a whole gang of fruits to keep you powered up.
There are digestive enzymes, cardio protective ingredients and a generous serving of antioxidants in the mix too.
Pros
Hearty Mushroom blend supports immunity.
Numerous digestive enzymes allow you to get more from the food you eat.
Complete B complex.
Cons
Does not always use the best form of vitamins, e.g. B12 is cyanocobalamin.
They are stinky.
Takeaway
Great multivitamins at a great price – supports immunity and digestion too.
Dr. Tobias Vitality Multivitamin
Review: Dr. Tobias Whole foods based Multivitamin contains a blend of 42 raw fruits and vegetables, a digestive enzyme complex, probiotics, antioxidants and a good mix of vitamins and minerals, including trace minerals.
One of my favorite things about this formulation is the ½ gram of spirulina, a potent anti-inflammatory that helps your muscles recover after an intense lifting session.
Pros
Digestive complex with 4 powerful enzymes and probiotics.
Half a gram of spirulina.
Trace mineral complex.
Cons
Unfortunately, this formula does not always use the optimal forms of vitamins.
Takeaway
Easy on the tummy, light on the pocketbook, and well formulated.
GNC Mega Men Sport Daily Multivitamin
Review: GNC Mega Men Sport multivitamins are a great value. The feature a set of strong antioxidants to help with free radicals that form during intense lifting sessions.
The Sport complex is designed to increase muscle, aid in recovery and provide hydrating electrolytes.
Pros
Sports Blend includes fat burner Carnitine and pump producing beta alanine.
Antioxidant complex features star players Lycopene, Astaxanthin and Turmeric extract.
Includes branched chain amino acids (BCAAs).
Cons
Some say the sport formula causes headaches.
Takeaway
Good sports based Multi at a fair price by a trusted supplement manufacturer.
Thorne Research - Multi-Vitamin Elite
Review: Thorne Multivitamins stand out from the rest because each and every vitamin is offered in the superior, most bioavailable form. There is a formula for AM and a PM formula as well.
The serving size is 3 capsules in the morning and three capsules of the nighttime formula.
The Thorne Company previously manufactured products exclusively for doctors and dieticians to give to patients but in 2014 opened up a sports line and began selling to athletes directly.
Pros
Bioavailable, superior forms of all vitamins in the formula.
Specially crafted, separate AM and PM blend.
Contains Relora, a proprietary blend that keeps night time munchies away.
Cons
High price per serving.
6 capsule serving size.
Takeaway
The most bioavailable multivitamin you can find.
Source Naturals Life Force Multiple Vitamin
Review: The heart and focus of Source Naturals Life Force is your bodies energy production, which is why it makes a great multivitamin for weight lifting.
The carefully chosen ingredients in this formula target oxidative stress, inflammation, energy systems in the body and cleansing of contaminants from the body.
This unique emphasis allows you to recover faster and have more energy to meet the next goal or PR.
Pros
Contains the most bioavailable forms of the included components.
Contains energy producers L-tyrosine, green tea and the B vitamin Complex.
Will give you a natural, subtle boost in energy and wellbeing.
Strong focus on liver health.
Cons
Pills have a strong odor.
Takeaway
Well rounded, with quality ingredients and a focus on liver health make these multivitamins a great choice for athletes.
In a Nutshell: The Final Word on the Best Multivitamin for Bodybuilding
My personal favorite in this list is easily Thorne Research Multivitamins, they are well researched, with carefully and thoughtfully selected components. Although they are more expensive than others, I know that my body is able to use and absorb them.
If I was on a tight budget I would choose the Life Extension brand which comes in a close second to Thorne. Life Extension multivitamins have the best form of vitamins and an excellent per serving price.
Like this content?
Subscribe! Get notified when new content comes out and we will give you access to free, exclusive content when you sign up.