Best Low Caffeine & Non Caffeine Pre-Workouts with TOP 13 Reviews 2021
Caffeine and pre-workouts go together like mustard on a hot dog, right?
This is the conclusion you might come to if you spend any time on some body building or weight lifting forums.
But…
There is actually quite a large market demand for pre-workouts that do not contain stimulants and many who are looking for the best pre-workout without caffeine.
The good news?
The market delivered. There are many great pre-workouts that have little or no caffeine, and I will show you a few of my favorites here in a minute.
I want to explain the benefits and drawbacks of non stimulant pre-workouts, describe several ingredients you might find in your favorite stim free pre-workout and how they work to improve your performance at the gym, and then I will wrap it up with my list of 13 of the best pre-workouts with little to no caffeine.
Picture

Recommended Pre-Workouts

Our Rating

Available

Editors
Choice
BSN N.O.-XPLODE Pre-Workout

High T Black Caffeine Free

PUMPSURGE Caffeine-Free Pre Workout

Organic Muscle Pre-Workout

Evlution Nutrition Pump Mode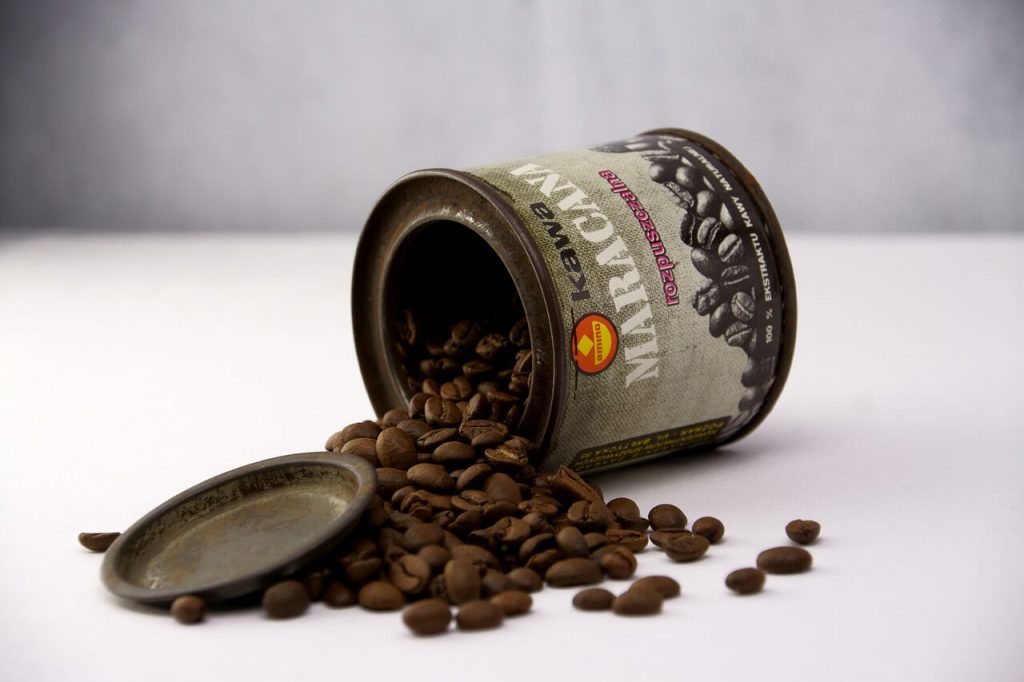 Pros and Cons of Including Caffeine in a Pre Workout
No doubt, many gym goers swear by caffeine and can not imagine a pre-workout without it.
But there are also those who just don't want the caffeine.
Maybe it gives them the jitters, or they work out late at night and need to sleep and recover after the workout.
You may be surprised to know that caffeine can work against the other ingredients in a pre-workout too.
Many ingredients in popular pre-workout supplements are there to increase pumps, muscle volume via hydration, boost nitric oxide and create a vascular look.
Hydration requires you to retain water and the vascularity comes from dilated blood vessels.
Caffeine is a diuretic and will cause you to shed water, so it may counter the volumizing effect of your pre-workout.
Caffeine is a vasoconstrictor – meaning is decreasing the size of veins, making you look less vascular, so it may be countering all those ingredients in your pre-workout intended to create a vascular look.
You paid good money for those ingredients, and you probably want them to work, right?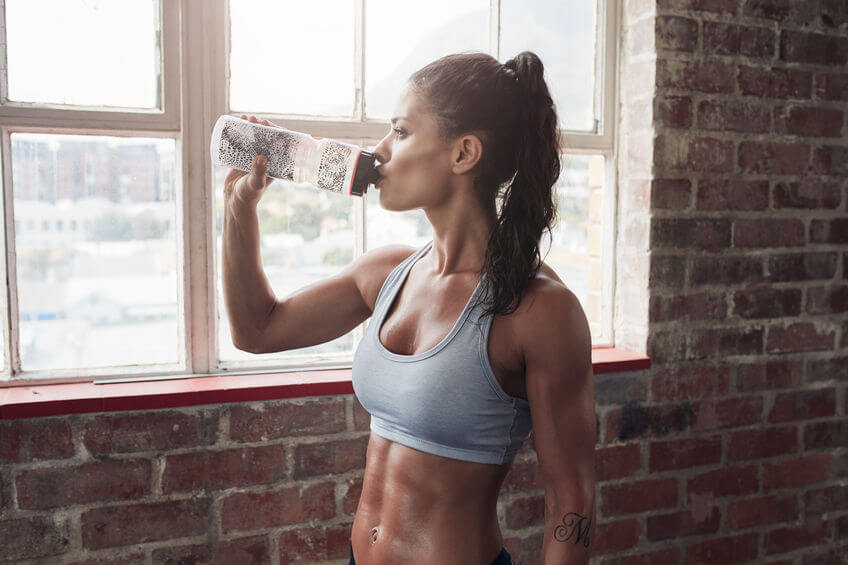 So then why do SO MANY pre workouts have caffeine?
Because caffeine feels awesome (to some, not all).
It gives you energy, motivation, focus. It puts you in a better mood. It makes you want to get out there and work.
These characteristics help tremendously as you power through your workout.
If the caffeine is gone, will the magic be lost?
Not to fear, these supplement companies are smart.
The best pre-workout without caffeine include ingredients that improve mood and focus, without ingredients that keep you awake all night or turn you into a nervous wreck.
I have looked at as many pre-workouts as I could get my eyeballs on and zeroed in on some key ingredients used by the best.
Some are for focus, others mood, some are for pumps and NO boost, while others build a mind-muscle connection.
I have quickly described 16 of these ingredients in the next section.
The More You Know: Pre Workout Ingredients You Should Take Note Of
If you have been researching pre-workouts you may begin to notice some have certain ingredients in common.
Your inquiring mind may be asking why?
What properties do these ingredients have that make them worth including in one pre-workout supplement after another?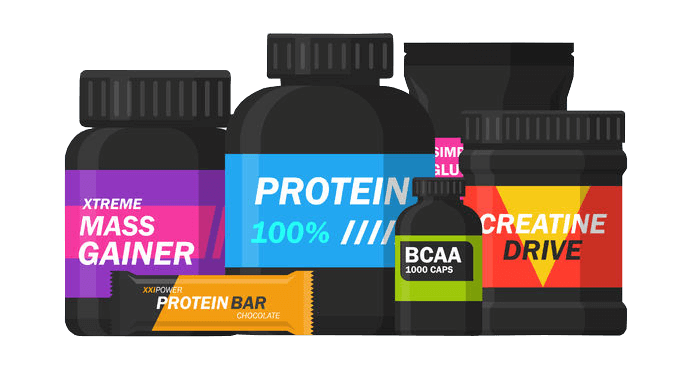 Arginine nitrate an amino acid bonded to a nitrate group that aids in promoting muscle growth and increases vascularity. Prolongs pumps, even toward the end of the workout. One of the best, longest lasting pump ingredients you will find in a pre-workout.
Agmatine sulfate. Derived from arginine, agmatine sulfate helps promote Nitric oxide production, enhance performance and improve mood. Double duty sup here, highly recommended ingredient.
Astragalus – said to increase Nitric Oxide, which increases pumps, or muscle size after lifting. It widens arteries and increases glucose uptake into the muscle, making muscles look larger.
Taurine This amino acid is included in several pre-workouts as it is thought to help the muscle hold water and increase volume. It may also help with increasing muscle strength.
Tyrosine is a precursor to dopamine and may help you focus better during your gym session. It may also improve your mood. A nice, not too stimulating, alternative to caffeine. I use this and really like it, but you may need to cycle to decrease tolerance.
Huperzine A. Inhibits an enzyme that degrades acetylcholine. Acetylcholine facilitates the mind muscle connection and may help with focus and clarity.
Theobromine a gentle stimulant derived from Cocoa, may increase energy and improve humor. May also dilate blood vessels and increase nitric oxide. It is a mild stimulant, not as powerful as caffeine. It is found in chocolate and may be the reason chocolate is so addicting.
Rhodiloa Rosea found in several pre-workout formulations, this ayurvedic herb that may increase endurance, reducing stress and warding off fatigue.
L-Citrulline increases levels of L-Arginine, which is a strong signaler of nitric oxide.
Hydromax Glycerol is a newer pre-workout ingredient is becoming quite popular because it is shown to increase pumps and muscle volume. Hydromax is a brand name for a concentrated form of glycerol commonly found in workout supps. Hydromax delivers 65% glycerol. Glycerol is very hydrating and can increase body fluid by up to 750 ml.
Creatine Monohydrate Increases lean muscle mass and facilitates water retention inside the muscle. See our excellent guide to creatine for more info.
Caffeine -Yes, I realize this is a list of low or no caffeine supplements, but I just want to point out that it may be a good move to exclude caffeine in the pre-workout since it is actually a vasoconstrictor and can work against the ingredients that cause pumps. While caffeine is well known for giving energy, it may not necessarily give you the performance benefits you are after.
Choline Bitartrate- is a direct precursor to acetylcholine which may enhance the mind to muscle connection.
Alpha GPC- another precursor to acetylcholine that is water soluble and easily crosses the BBB.
Acetyl L-Carintine- ALCAR Thought to improve focus and the nerve connection to your muscles.
Bacopa Extract- said to aid in focus, always a good thing to have when powering through your routine.
TOP 13 Best Low & Non Caffeine Pre Workouts 2021
BSN N.O.-XPLODE Pre Workout
Review: This Caffeine free fruit punch version of NO Explode may have no caffeine, but it has plenty of other ingredients to rev up your routine.
It contains Tyrosine, Taurine, DMAE and Clubmoss containing huperzine, a compound thought to increase neurotransmitter levels.
Pros
Smooth non jittery energy for a few hours.
Good pumps and swell, several supporting NO ingredients in this formulation.
No stim crash.
Cons
Careful, most flavors of NO explode have Caffeine, be sure you get the "No Caffeine Fruit punch" flavor if you want NO Caffeine.
Takeaway
Best non caffeine pre-workout, great energy, nice pumps.
Review: This pre-workout is Legit. It has no caffeine, but it delivers decent mental energy and has many powerful, novel, performance ingredients including twice as much alphasize Alpha GPC as the nearest competitor.
Alpha GPC is an ingredient responsible for creating a strong mind to muscle connection.
Contains Theobromine, Alpha GPC, Citrulline Maleate, Betaine, and is naturally sweetened.
Pros
No Caffeine, plenty of pump and endurance.
Only 25 calories per serving, sweetened with stevia.
Well designed Nitric Oxide booster.
Cons
Drink foams a bit, normal result of performance ingredients used.
Takeaway
Best pre-workout supplement without caffeine 2021 because it contains high quality ingredients that really do improve performance.
Organic Muscle Pre Workout
Review: This low caffeine pre-workout contains 125 mg of Caffeine from organic sources such as green tea and yerba mate.
It is all natural and uses sugar in the form of rice syrup and coconut palm sugar to sweeten it.
Pros
Natural Nitric oxide sources, beetroot, pomegranate and acai.
Natural energy, only 125 mg of caffeine, plus ginseng, maca and Rhodiloa Rosea.
Natural antioxidants from Berries.
Cons
Does not mix well, kinda clumpy.
Takeaway
Best pre-workout supplement with low caffeine in the all natural category.
Garden of Life Sport Organic Pre Workout
Review: All natural, organic, and just 85 mg of caffeine per serving make this pre-workout ideal for those looking to cut down on caffeine.
Uses natural sugar sources and no sweeteners, so if you don't like stevia, this might be a good choice. This also gives a decent Nitric Oxide boost fro all natural sources.
Pros
Only 85 mg Caffeine.
Natural Nitric Oxide sources of beet root, kale and spinach for good pumps.
No funky sweeteners, uses natural sources of sugar to sweeten.
Cons
Takeaway
Best low caffeine pre-workout with all natural organic ingredients and no other stimulants besides 85 mg of caffeine.
GAT Pmp Stimulant Free Supplement
Review: This stimulant free pre-workout will not leave you up all night making it ideal for those who workout in the evening and don't want the added caffeine interfering with recovery promoting sleep.
Contains pump accelerators agmatine sulfate and L-arginine, plus Nitric Oxide enhancers Beta-alanine and L-citulline.
Pros
Tastes great.
No Caffeine.
Contains pump promoters and Nitric oxide boosters.
Cons
Be sure you get the Stim free formula, they have other formulas available that have caffeine, but the "stim-free" blue raspberry is what you want if you don't want caffeine.
Takeaway
Best non caffeine pre-workout with a good mix of pump enhancing and nitric oxide promoting ingredients.
Evlution Nutrition Pump Mode
Review: This stimulant and caffeine free pre-workout is all about the Nitric oxide and pumps.
It contains hefty doses of Glycerol containing Hydromax and 1000 mg of Betaine Nitrate.
Pros
No Caffeine.
No stimulants.
1000 mg of Betaine Nitrate and 1500 mg of Hydromax containing 65% glycerol.
Cons
Unflavored, may need to mix with juice or flavored drink.
Takeaway
Best caffeine free pre-workout for pumps and performance.
High T Black Caffeine Free
Review: This Caffeine free Pre-workout in capsule form pack a punch with T boosting, Pump creating and nitric oxide producing ingredients like Arginine Alpha-Ketoglutarate, for increasing muscle endurance and L-Citrulline-Malate to aid in recovery post workout.
T boosting ingredients include Eurycoma Longifolia aka "tongkat ali" which is said to improve prowess.
Pros
Several T Boosting, Nitric oxide producing and metabolism igniting ingredients.
Completely Caffeine free.
Great energy and stamina without buzz or jitters.
Cons
The capsules have a "chemical" smell.
Takeaway
Best caffeine free pre-workout for boosting T and increasing endurance at the gym.
PUMPSURGE Caffeine-Free Pre Workout Non Stimulant
Review: Pumpsurge is a stim free, caffeine free pre that works. It give vascularity, pump and endurance.
Contains L-citrulline, Hydromax brand glycerol, Rhodiola, GPC, Huperzine a and Bioperine pepper extract that boost NO and increase pumps without fear of keeping you awake at night.
Pros
No Caffeine or other stimulants.
Increases blood flow and vascularity.
Tastes good, mixes well.
Cons
Takeaway
An excellent pre-workout that works and wont keep you up past your bedtime.
Cellucor, NO3 Chrome Nitric Oxide Preworkout
Review: Caffeine free Cellucor capsules are one of the most popular stim free pre-workouts out there.
With Pump producing L-citrulline, Nitric Oxide promoting AKG and Arginine Nitrate, and grape seed extract to promote blood flow, you are sure to notice a difference in the gym.
Pros
Gives a boost of energy without the overstimulated feel of strong stims and caffeine.
Thermogenic and fat burning properties.
Great blood flow, lasting pumps.
Cons
Takeaway
A good non-stimulant pre-workout in convenient capsule form.
Controlled Labs Purple Wraath
Review: This Caffeine free pre-workout will help you maintain muscle while cutting, give you more endurance, and help you recover faster post workout.
It is loaded with BCAAs and endurance promoting ingredients like beta alanine and L-arginine.
Pros
Completely stimulant free, no caffeine.
Taste great.
Contains both EAAs and BCAAs.
Cons
May cause a prickling sensation due to Beta Alanine.
Takeaway
A good Non stimulant pre-workout with plenty of BCAAs.
PEScience High Volume Caffeine Free Pump Pre Workout
Review: This is PEScience's Caffeine free pre-workout made without stimulants. It contains several pump producing and Nitric Oxide increasing ingredients including 4 grams of L-Citrulline, Hydromax brand glycerol, arganine nitrate and agmatine sulfate.
You will feel your muscles using this pre-workout.
Pros
Completely stim and caffeine free, safe to take in the evening.
Can stack with other ingredients like creatine or a stim containing energy drink.
Contains high amount, 4 grams, of L-Citrulline (a more potent version than the Malate).
Cons
Takeaway
Massive pump without the over stimulation.
Iron Brothers Supplements Nitric Oxide Booster
Review: This pre-workout focuses on vasodilatation and Contains NO caffeine, which is a known vasoconstrictor.
Contains Pine Bark and red beet root, known as vasodilators, plus Bioperine which enhances absorption of other ingredients.
Pros
Excellent for pumps, several high quality Nitric Oxide and vasodilatation ingredients.
No Caffeine.
Capsule form, very convenient.
Cons
Some say it has little effect on them.
Takeaway
Good pre-workout supplement without caffeine in a capsule form.
Neuro Recharged by Havasu Nutrition
Review: This low caffeine pre-workout contains a modest 100 mg of caffeine plus other workout boosting ingredients like tyrosine, alpha GPC, Carnatine, Bacopa and Huperzine.
These high quality ingredients deliver the energy and focus you need to power through your workout.
Pros
Great boost of energy without being over the top. 100 mg Caffeine.
Brain boosting and energy enhancing ingredients.
Tastes good.
Cons
Overly sweet, try adding extra water.
Takeaway
Best low caffeine pre-workout that doubles as a brain booster.
Don't hesitate to pick up one of these low or no caffeine pre-workouts today.
Drop me a line in the comments below and let me know what your favorite stim free pre-workout or best pre-workout without caffeine is and maybe I will add it to the list.
Thanks for stopping by.
Don't forget to subscribe to the newsletter for more gym related content.

Latest posts by Michael DuBoff
(see all)