Best Running Shoes for Peroneal Tendonitis & TOP 15 Shoe Reviews 2019
None of us want an injury affecting our running regime.
More so, a preventable injury.
Peroneal tendonitis is an injury which can be incredibly debilitating for runners, resulting in pain on the outside of your foot and lower leg. It occurs when one or both of the two peroneal tendons become inflamed or damaged.
Treatment includes rest from all activities that place stress on the feet (unfortunately this includes running), icing, bracing and physiotherapy.
However, once you're recovered, or the irritation is mild, you'll still be wanting to make sure that the problem doesn't recur or get worse.
How to Choose the Best Running Shoes for Peroneal Tendonitis?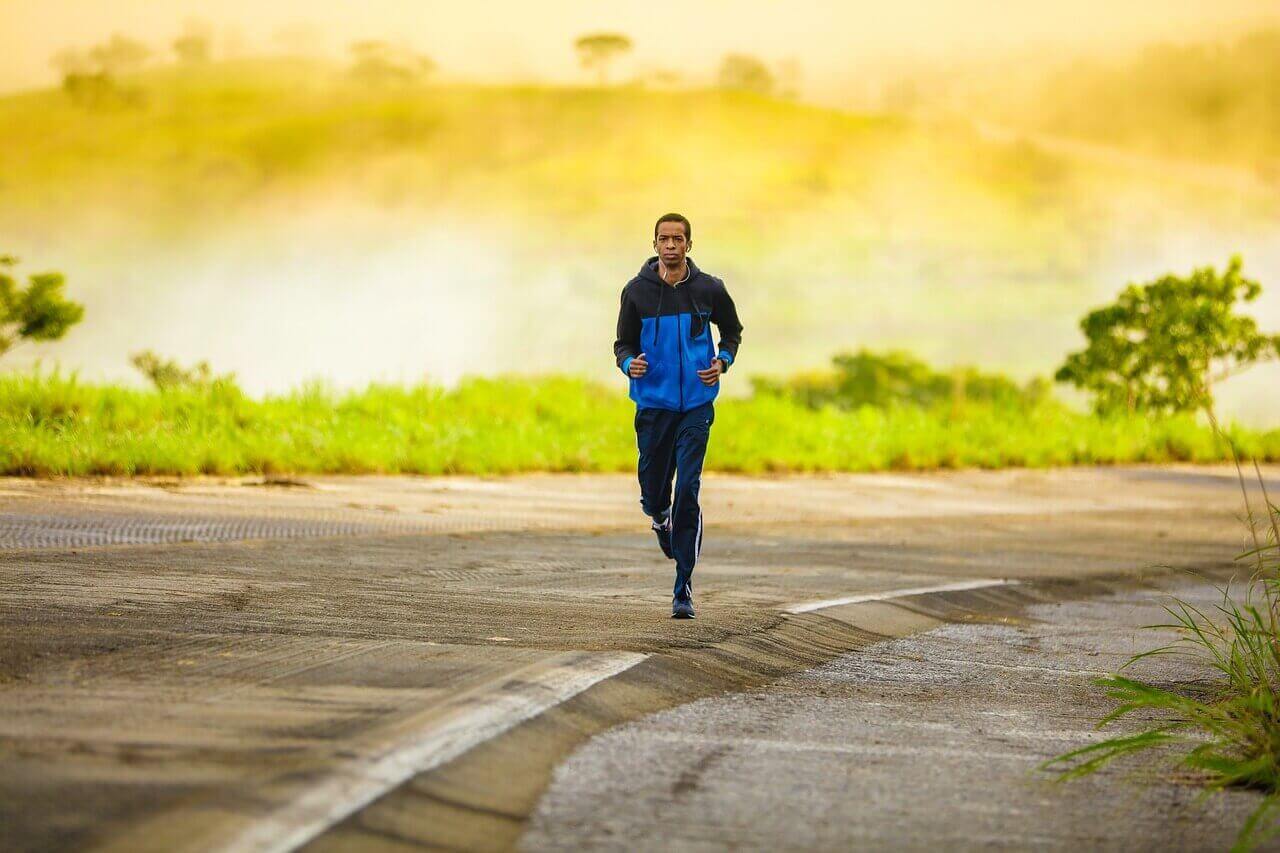 As the condition is highly likely to affect those with high arches, neutral shoes that are designed to encourage pronation will be essential in the prevention of peroneal tendonitis.
Peroneal tendonitis is one condition where a high heel-toe drop that encourages heel striking will actually be a good thing. Heel striking results in a roll through which encourages pronation and which will help take the stress off the outside of the foot where the peroneal tendons are located.
Forefoot running or toe-striking is likely to exacerbate peroneal tendonitis, so this is one condition where it is not recommended to go the minimalist/barefoot route.
As with any injury, the shock absorbing properties of the shoe will help with reducing further stress, so shoes with a good amount of cushioning, particularly throughout the midsole, will be important.
To summarize, good running shoes for peroneal tendonitis will be:
Neutral
Have high heel-toe drop (8-12mm)
Well cushioned, especially along the outside of the shoe and in the heel
Flexible
Other Things to Bear in Mind
Faster running is more likely to aggravate the peroneal tendons than slower running, so if you're a sprinter or like to include interval training in your running regime, you will be more at risk.
If you're recovering from peroneal tendonitis, it pays to stick to a slower running speed until you're sure your feet are back to 100%.
If you have historically suffered from an ankle strain, you will be at higher risk for developing peroneal tendonitis which makes it even more important that you choose the right shoes.
Finally, there are things you can do to strengthen your ankles if you're at risk of peroneal tendonitis, such as exercises using elastics. These are explained well in videos such as this on YouTube.
And now for some great choices to help you on your way…
TOP 15 Best Running Shoes for Peroneal Tendonitis 2019
First up – men's shoes.
Saucony Men's Triumph ISO 4 Running Shoe
Review: The Triumph ISO 4 is a highly cushioned, neutral shoe with a revolutionary upper. The redesigned ISOFIT upper in this 4th edition makes for the ultimate fit and comfort, being more customizable than most, as well as adapting to your feet throughout your run.
Saucony's EVERUN cushioning technology runs the length of the midsole while the shoe itself is nice and flexible which is ideal for those suffering from peroneal tendonitis.
A good amount of energy return from the sole unit means your feet won't be overworked through fighting against unresponsive cushioning.
Pros
Highly cushioned midsole
Nicely flexible
Responsive
Durable
Comfortable, especially the upper
Cons
8mm drop could be higher
Pricey
Takeaway
The Triumph ISO 4 is a top of the line shoe that will reliably carry you over the long miles while remaining comfortable and cushioned.
The drop could be higher, but if you're a solid heel striker, it might not be an issue.
Asics Men's Gel Cumulus 20 Running Shoe
Review: The Cumulus is a very highly cushioned neutral shoe that is designed for heel strikers, and with its 10mm drop is almost perfect for peroneal tendonitis sufferers.
Asics' new FlyteFoam is an upgrade from the previous EVA foam, being lighter and more shock absorbing which can only be a good thing. Gel cushioning in the heel is ideal for heel strikers while the overall cushioning is also responsive enough to not feel tiring.
Finally, the durability of this shoe is reliable, making it worth the investment in the long run.
Pros
10mm drop
Very well cushioned
Breathable mesh upper
Responsive
Cons
Asics tends to run narrow
Takeaway
If you like what you feel when you try on this shoe, then these could be the best running shoes for peroneal tendonitis for you.
New Balance Men's Fresh Foam Zante v3 Running Shoe
Review: The Fresh Foam Zante is lightweight and well cushioned, being a great choice for neutral runners.
It is very versatile, being responsive enough to handle short and fast runs while being cushioned enough for longer distances.
It is also surprisingly durable for a lightweight, cushioned shoe which is an added bonus.
The only negative from the point of view of peroneal tendonitis is the low drop. However, if you're already a mid-foot striker and forcing yourself to heel strike is not your cup of tea, then a lower drop shoe that ticks all other boxes is the way to go.
Pros
Light weight
Well cushioned
Responsive
Snug fitting seamless upper
Durable outsole
Cons
Takeaway
This is a shoe for mid-foot strikers with peroneal tendon issues who want a lightweight shoe that will let them run fast while remaining cushioned.
Brooks Men's Ghost 11 Running Shoe
Review: The Brooks Ghost is another reliable neutral, cushioned shoe that will be a great choice for sufferers of peroneal tendonitis.
The cushioning is firm, constructed of Brooks' DNA foam with added DNA loft foam in the heel. This along with the 12mm drop makes it ideal for heel striking.
The segmented crash pad provides for ample shock absorption which along with the grooved midsole allows for flexibility through the foot-strike which is ideal for encouraging pronation.
Pros
12mm drop
Well cushioned
Responsive
Snug heel lock
Breathable upper
Good amount of traction
Cons
Upper could have more support
Takeaway
Overall, the Ghost 11 is one of the best best athletic shoes for peroneal tendonitis with the right amount of cushioning in a neutral, comfortable shoe.
Nike Men's Vomero 13 Running Shoe
Review: An extremely popular shoe in the Nike range, the Vomero is a highly cushioned, neutral shoe which retains a springy, responsive feel underfoot while standing up to some serious mileage.
Air Zoom cushioning in the heel is especially suited to heel strikers, providing a comfortable amount of energy return for the duration of the run.
In fact, this shoe would almost be wasted on fore-foot runners as they would be missing out on this awesome technology.
Coupled with the flexibility of the sole unit and the 10mm drop, this shoe ticks all the boxes for peroneal tendonitis.
Pros
10mm drop
Affordable
Responsive
Good traction
Flexible
Cons
May take a bit of breaking in
Takeaway
If you're willing to put in the miles to begin with, the Vomero will last you a long time as as a versatile, highly cushioned shoe.
Adidas Men's Energy Boost 3 Running Shoe
Review: The Energy Boost 3 is another neutral, cushioned shoe designed for daily running. Boost foam is what you come to Adidas cushioned shoes for. It's durable, comfortable and responsive.
The sole unit contains a little more structure and stability than the ideally flexible, neutral shoe that supinators with peroneal tendonitis would be looking for. So, this shoe will suit a truly neutral runner who doesn't need extra encouragement to pronate.
The upper could cause issues on longer runs as the stiff plastic overlays are a little unforgiving, but if you tend towards shorter runs and the shoe is comfortable when you try it on, then a good pair of socks could go a long way towards making this a go-to shoe.
Pros
10mm drop
Boost foam cushioning
Responsive
Durable
The upper project is not as comfortable as it could be
Cons
Pricey
A little on the stiff side
Takeaway
As with most Adidas shoes, you're partly paying for the label, so it's a personal choice as to whether you're willing to do that.
But aside from the price, this is a decent neutral, cushioned shoe.
Nike Men's Air Zoom Pegasus 35 Turbo Running Shoe
Review: The Air Zoom Pegasus 35 Turbo (what a name, eh?) is a lightweight shoe which utilizes Nike's new Zoom X foam to ensure maximum cushioning for minimum weight.
Designed for daily running that won't weigh you down with an excessive amount of structure, this shoe leans towards minimalist design but maintains a good sized drop, making it a good option for peroneal tendonitis sufferers who want a lightweight shoe.
However, the soft ride makes it more suited for slower recovery runs than speed work.
Pros
10mm drop
Light weight
ZoomX foam provides very soft cushining
Durable outsole
Cons
Pricey
Could be more durable
Could be more responsive
Takeaway
This is a shoe for someone who wants a light weight neutral shoe with a nice amount of comfy cushioning for their recovery runs.
New Balance Men's 890 v6 Running Shoe
Review: New Balances 890 v6 is a solid choice for any neutral runner.
The upper is a very comfortable engineered mesh which is just the right amount of breathable, flexible and supportive.
The midsole is not excessively cushioned, but it is highly responsive making this a fast, lightweight shoe.
The 6mm drop is low but as with the other NB shoe, if you're already a mid-foot striker and changing to heel striking is not on the cards, then this might work for you.
Pros
Breathable mesh upper
Lightweight
Responsive
RevLite cushioning
Cons
Takeaway
A solid all-rounder with a little less drop than would be ideal for peroneal tendonitis but this is such a versatile and good quality shoe that it's worth a look.
Now, finally – time for the best shoes for peroneal tendonitis for women.
Brooks Women's Glycerin 16 Running Shoe
Review: The Brooks Glycerin is one of the best options on the market for sufferers of peroneal tendonitis.
It is an extremely well cushioned, neutral shoe that is flexible enough to allow for natural pronation while being snug fitting and comfortable.
It is very reliable, well designed shoe that will handle any distance, but particularly shines over marathon distance. Brooks' new DNA Loft foam is a lighter version than the straight DNA, incorporating air pockets and rubber to maintain responsiveness.
And just when it seems like these shoes couldn't get any better for managing peroneal tendonitis, the incorporation of HPR Plus rubber in the heel of the outsole makes these shoes especially good for heel striking.
Pros
Very very very cushioned
10mm drop
Flexible
Breathable
Responsive
Good traction
Durable
Lighter than previous versions
Cons
Takeaway
The Brooks Glycerin ticks all the boxes and are likely to be the best running shoes to prevent peroneal tendonitis, being perfect for heel strikers with an impressive amount of cushioning and being flexible enough to encourage natural pronation.
Asics Women's Gel Nimbus 20 Running Shoe
Review: The Nimbus is Asics' highly cushioned, neutral equivalent to the Glycerin. Designed for heel strikers with a high 13mm drop and gel cushioning in the heel, the Nimbus provides a firm and supportive ride.
The midsole includes Asics' new Flytfoam technology which claims to be 55% lighter, providing adaptive and responsive cushioning. The Nimbus is a little more heavy duty in its structural support than other neutral shoes which could be a good thing if you have weak feet.
Pros
Well cushioned
Snug fitting upper
Responsive
13mm drop
Cons
More stability than most neutral shoes
Takeaway
Overall the Nimbus is a solid and reliable shoe that will remain cushioned and supportive over long distances.
It may not be the best option if you have really high arches and tend to supinate but would be well suited to someone who slightly overpronates.
Mizuno Women's Wave Rider 21 Running Shoe
Review: Mizuno's most popular neutral shoe, the Wave Rider 21 is a great choice for those with peroneal tendonitis due to its flexible and well-cushioned design with an ample 12mm drop for heel striking.
The U4ic foam cushioning has a firm feel which combined with the plastic wave plate in the sole unit, results in a very responsive and springy ride, ideal for shorter distances and tempo runs. The upper is equally well designed, being a dual layer, and seamless mesh which is very breathable.
Pros
Well cushioned
12mm drop
Flexible
Affordable
Breathable
Cons
Cushioning may feel a little firm over very long distances
Takeaway
Suitably cushioned, flexible and responsive, the Wave Rider is a good solid neutral shoe which would fit the bill for someone with peroneal tendonitis.
Adidas Women's Adizero Boston 6 Running Shoe
Review: The Adizero Boston 6 has a lot going for it. The Boost cushioning alone is enough to draw you in, but this shoe also manages to be very lightweight, very responsive, and very comfortable.
A great shoe for tempo running and longer races, the 10mm drop and neutral design makes it a good option for peroneal tendonitis.
It feels firm under foot so if you're looking for a shoe where the cushioning is noticeable then you'd be better off with the Glycerin, Cumulus or Triumph. However, the light weight in conjunction with the Boost midsole and updated knit mesh upper make for a very comfortable shoe which shouldn't be overlooked.
Pros
10mm drop
Lightweight
Boost cushioning
Fast and responsive
Great traction
Updated knit mesh upper
Cons
Not available in wider widths
Takeaway
A firmer, lightweight shoe that feels fast and is still more than adequately cushioned but ultimately will suit narrow footed runners best.
New Balance Women's 610 V5 Trail Running Shoe
Review: Just to add a trail shoe into the mix, and one with wider fit options at that, the New Balance 610 V5 is a fantastic shoe for peroneal tendonitis.
It is a very well cushioned, neutral shoe with excellent traction and a 12mm drop. Deep flex grooves in the outsole promote flexibility for a natural foot-strike, while the ABZORB crash pad provides top class shock absorbance and ACTEVA LITE provides responsive cushioning.
Pros
Cushioned
Responsive
Durable
Flexible
12mm drop
Cons
Asics Women's Gel Venture 6 Running Shoe
Review: The Gel Venture 6 is a very reliable trail running shoe from Asics, fulfilling all the requirements for peroneal tendonitis with its ample cushioning, support for underpronation and a 10mm drop.
Gel cushioning reduces shock absorption and promotes a smooth heel to toe transition while Asics High Abrasion Rubber results in a durable and responsive outsole.
Pros
Gel cushioning
10mm drop
Removable insole
Durable outsole
Great traction
Cons
Takeaway
Ideal for trail runners with high arches, providing plenty of traction and cushioning.
Saucony Women's Cohesion 11 Running Shoe
Review: This is the shoe for those who don't want their running shoe choice to break the bank. The Saucony Cohesion ticks all the boxes for peroneal tendonitis without being expensive or flashy.
It is a well cushioned, neutral shoe with a 12mm drop. The REACT2U memory foam footbed moulds to your foot for extra comfort and stability through the foot-strike while a standard foam midsole provides the cushioning.
Pros
Very affordable
Comfortable foot-bed
Durable rubber outsole
Flexible
Cushioned
12mm drop
Cons
Cushioning won't be as durable as better quality models
Takeaway
There's nothing flashy or highly technological about this shoe but it's got all of the right criteria for peroneal tendonitis.
So, it will do the job well with the only downside being that it may have a shorter lifespan than a more expensive shoe.
That sums up the list for some great examples of the best running shoes for peroneal tendonitis. There should be something there for everyone.
Feel free to subscribe and comment below.