TOP 26 Best Men's & Women's Running Shoes for Wide Feet Reviewed 2019
Big Foot…
Duck foot…
Paddlefoot…
Clodhoppers…
If you have wide feet, I am sure you have heard it all.
What's worse than being made fun of for having honking boat feet?
Trying to find a good pair of running shoes for your pontoons.
Fear not, I searched far and wide (pun intended) to find 26 of the best running shoes for wide feet 2019 so you don't have to.
I will briefly cover decoding the confusing way shoe manufacturers denote the width of the shoe, describe the best way to measure the width of your foot and go over the 26 best running shoes for wide feet 2019 including the good along with the bad points of each running shoe.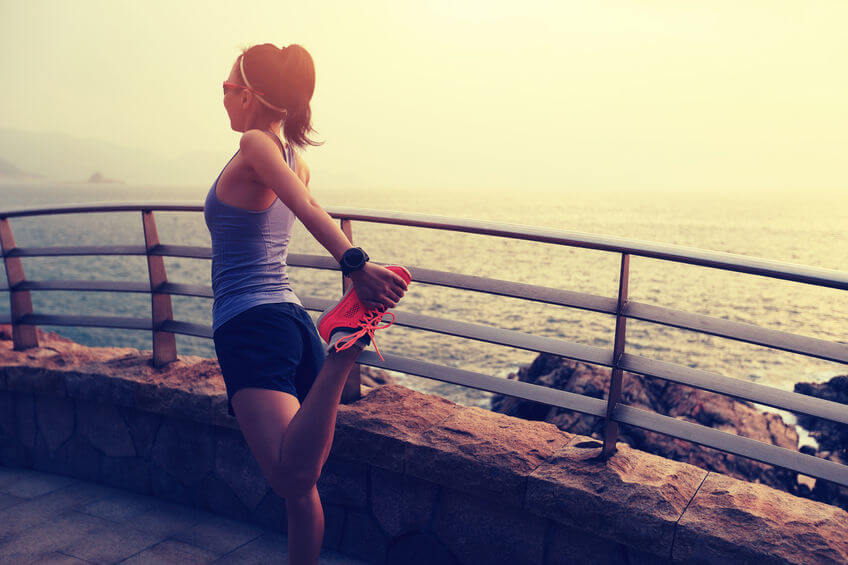 What is the Best Way to Measure the Width of My Feet?
All you need to measure your feet is:
Paper
Pencil
Ruler or tape measure
A close friend
Handy Youtube Video demonstrating how to measure your feet at home.
Stand on a flat surface on a piece of paper.
Have a friend trace your foot.
Measure the widest part of your foot.
Compare that measurement with the chart below to find your shoe width.
Decoding Shoe Width, What's Up with All These Numbers and Letters?
Figuring out how to decode the numbers and letters after the shoe size can be a chore. It is confusing, to say the least.
To help clear things up I created this chart so you can see the measurement in inches associated with each width, ranging from Extra narrow to Extra wide.
Numbers are much more precise and definitive than vague descriptions like wide or narrow, which are open to interpretation.
Not all manufacturers make shoes in every width, in fact, if a shoe is available in just three widths, that is more than most models.
| Shoe Width Code | Width | Width in Inches |
| --- | --- | --- |
| AA | Extra Narrow | 3.25" |
| A or N | Narrow | 3.44" |
| B | Medium | 3.63" |
| C | Medium | 3.81 |
| D | Medium/Wide | 4" |
| E | Wide | 4.13" |
| EE or 2E | Wide | 4.31 |
| EEE or 3E | Extra Wide | 4.5" |
| EEEE or 4E | Extra Wide | 4.69" |
TOP 15 Best Running Shoes for Men with Wide Feet 2019
Best for EXTRA Wide Feet - Nike Men's Air Zoom Pegasus 35 Extra Wide
Review: What do I love about the Nike Air Zoom Pegasus 35 running shoe?
For starters, it's one of those rare unicorns available in EXTRA wide.
Second, it is ultra light and made with Nike's Air Zoom foam, so it is springy and responsive, even if your feet happen to be 4 and a half inches wide.
Pros
Available in Wide and EXTRA Wide.
10 mm drop/offset propels you forward at lightning speed.
Beveled sole for good landing and takeoff.
Outturned collar looks cool and prevents chafing of Achilles tendon.
Cons
Wide and EXTRA wide available in exactly one color-black.
Takeaway
Turbo speed running shoe for EE and EEE width feet. The best Nike running shoes for wide feet.
Best for Supinators - Saucony Men's Triumph ISO 4
Review: This neutral road running shoe is available in wide sizes for men with feet as wide as 45/16hs of an inch.
The shoe features plenty of plush cushion making it a soft, wide ride for everyday training. The shoe is built for underpronators with a shock absorbing midsole and rubber reinforced sole.
Want to see more great shoes for supinators? Check out our review of the 19 Best shoes for supinators.
Pros
Everun Midsole foam is very responsive.
Newly redesigned stretch ISOFIT upper conforms to your foot.
Designed for Supinators or underpronators.
Cons
Not as long lasting as previous models.
Takeaway
A neutral plush road running shoe for Supinators with wide feet.
Best Long Distance Running Shoe - New Balance Men's 880v8
Review: This neutral cushioned running shoe is a great choice for runners who like to rack up the miles.
Available in wide and EXTRA wide, this shoe incorporates TruFuse midsole cushion for superior energy return and a three-layer mesh upper that keeps feet dry and comfortable mile after mile.
Pros
Available in EXTRA wide.
Light breathable upper.
Snappy and responsive.
Cons
Hard to lace up, shoelace openings are small.
Takeaway
A long lasting wide, plush neutral running shoe. Most comfortable running shoes for wide feet for men.
Best for Underpronators - Nike Men's Revolution 4
Review: The Nike Revolution 4 Neutral running shoe designed for underpronators has impact absorbing phylon midsole, combined with a durable rubber outsole, reinforced at the outside edge to help the shoe last longer.
Want to see more great shoes for underpronators? Check out our review of the 19 best shoes for Underpronation.
Pros
Built for under pronators and Supinators.
One piece no-sew mesh upper ventilates well.
Durable outsole reinforced at outside edge where underpronators create the most wear.
Reasonably priced.
Cons
The design of the sole makes the shoe squeaky on smooth surfaces.
Takeaway
Best men's running shoes for wide feet and underpronators.
Best for Severe Overpronators - Brooks Men's Beast 18
Review: The Brooks Beast 18 are support and stability running shoes designed for low to medium arches and over pronators. They are available in wide and EXTRA wide which is a hard to find width.
The shoe is great for severe overpronators because it is equipped with an extended progressive diagonal roll bar that serves two functions-to support the arch and to guide your stride so your foot follows a natural path.
See more overpronation shoe reviews here.
Pros
Available in Wide and EXTRA wide.
PDRB Progressive Diagonal Roll Bar.
External heel counter helps direct the foot and prevent overpronation.
Cons
These shoes are a bit heavy.
Takeaway
A serious support running shoe with sizes up to EXTRA wide.
Best for Shock Absorbing - Hoka One One Men's Bondi 5
Review: The super plush Bondi 5 road running shoe is a stability and support shoe with 1.5 times more midsole cushion than others.
They managed to keep the shoe heavily cushioned yet very light by designing a super light breathable upper.
Pros
1.5 times midsole cushion and impact attenuation.
Full-length EVA midsole fox max padding.
Strategically placed rubber reinforcements of the sole prevent premature wear.
Cons
Takeaway
Excellent shock absorption that lasts! One of the best running shoes for men with wide feet in the high cushion category.
Best for Casual Running - Under Armor Men's Dash 2
Review: Neutral moderately padded running shoes are comfortable and have a casual style. They are not overly padded, but have just enough cushion to be comfortable.
They are available in wide, and if you prefer black, that color is available in Extra wide.
My favorite aspect of this shoe is its casual stylish look that looks good whether you are out running errands or out for a jog.
Pros
Available in wide and EXTRA wide in some colors.
Reasonably priced, a good bang for your buck.
Neutral running shoe with mid level cushion.
Cons
Hard to find all colors in wide.
Takeaway
Casual and stylish neutral running shoe, great for a quick workout or short jog.
Best for Over Pronators - Asics Men's Gel Kayano 25
Review: The Asics Gel Kayano 25, available in wide and Extra Wide (select colors only) is a comfortable shoe designed to correct overpronation and protect your feet and knees from impact.
The shoe has several guidance and shock features that make it ideal for runners who overpronate.
Pros
Trustic Guidance- corrects pronation issues.
Meta Clutch External heel Counter-additional foot guidance.
Gel pads located at the fore and rear foot protect from impact.
Cons
Feet can get hot on extended runs.
Takeaway
These shoes soak up shock and guide the overpronating foot in a natural path.
Best for Trail Running - Salomon Men's Speedcross 4
Review: A very popular trail running shoe, the Salomon Speedcross is well padded and supportive, with a rugged design meant to keep mud and rain out and a sole that prevents slipping and does not hold on to rocks.
Pros
Aggressive lugged sole for traction on the most technical trails.
Feather lasting upper grabs the forefoot and holds the shoe to your foot.
Built in mud guard in the toe area.
Cons
Best for Knee Pain and Shin Splints - Brooks Men's Adrenaline GTS 18
Review: The Brooks adrenaline, Available in 4 widths up to EEEE, is a well cushioned support shoe for those with low to medium arches.
Runners say this shoe has helped alleviate shin pain and shin splints thanks to the plush midsole that captures the impact created by your stride and keeps it away from your knees.
The progressive diagonal roll bar helps keep your foot from overpronating and the DNA midsole gives a decent amount of arch support. For more shin splint shoe reviews click here.
Pros
Cushioned and supportive.
Available in Extra Wide and EEEE.
BioMoGo DNA midsole dissipates shock.
Progressive diagonal roll bar keeps your stride properly aligned.
Cons
For road running only, not as durable as other models.
Takeaway
Supportive running shoe that works well for those who suffer knee pain. Best brooks running shoes for wide feet.
Best Wide Trail Running Shoe - Saucony Men's Grid Excursion TR11
Review: The Saucony Grin Excursion is a neutral moderately padded trail running shoe made for runners with high to medium arches.
The cushioning is not over the top, and the shoe has a tough hard-wearing sole that stands up to the rigors of the most technical trails.
The integrated heel grid plate in the midsole of the heel both reduce the force of shock from your footfall, but also makes the shoe more stable.
Pros
Good for trail runners with high arches.
XT-600 Lugged carbon rubber outsole.
Heel grid takes up shock and adds stability.
Cons
Not water or mud resistant.
Takeaway
Superb trail running shoe with a brawny sole. Best running shoes for wide feet and high arches for the trail.
Best for Beginners - Puma Men's Tazon 6 FM
Review: The Puma Tazon is a comfortable stable running shoe offered at a reasonable price. The shoe is available in wide and incorporates an EVA heel pod and soft cushioned sock liner to take on shock.
This is a great running shoe for big guys who are easing their way into running because of the shock absorption, stability, and reasonable price.
Pros
EVA heel pod attenuates shock.
TPU heel shank adds stability and guidance from the heel.
Softfoam sock liner adds plushness and comfort underfoot.
Cons
Takeaway
Good running shoe for beginners and big guys.
Best for a Comfortable Ride - Adidas Men's Galaxy 3
Review: Adidas Galaxy 3 is a cushioned stability running shoe with support features like a molded 3D heel counter that cups the heel and prevents the foot from over pronating.
The cushion is provided by the cloudfoam midsole which has plenty of bounce and is able to take on shock to protect your knees and joints. These are among the best Adidas running shoes for wide feet.
Pros
Molded TPU around heel.
Durability and quality at a great price.
Cloudfoam midsole is both springy and cushy.
Cons
Takeaway
A casual, comfortable, support style running shoe that adidas fans are happy to see available in wide width.
Best for Flat Feet - Mizuno Men's Wave Inspire 14
Review: Highly cushioned with several stability features, the Wave inspire line is great for those with flat feet and those who overpronate.
This model is one of the few Mizuno's available in wide. The shoe has medial support in the midsole, plus U4ic Midsole foam and an additional layer of cushion provided by the cloudwave shock absorbing technology.
Looking for more shoes for folks with flat feet? Look here.
Pros
Fanned medial plate built into the midsole for arch support.
U4ic midsole foam adds cushion.
Mizuno Cloudwave midsole for lively spring back and shock reduction.
Cons
Takeaway
Some of the most comfortable cushioned running shoes for flat wide feet.
Best for Underpronating Trail runners - Asics Men's Gel Sonoma 3
Review: This trail runner by Asics is designed for neutral to underpronators who like a little cushion in their ride.
Read more underpronation shoe reviews here. The novel SpEVA Foam midsole give you a spritely stride on the trail, plus it is tough wearing and won't easily lose its spring even if you run on demanding rocky trails.
The sole is made from high abrasion rubber and uses reversed lugs that give you traction both uphill and downhill.
How innovative, right?
Pros
Reversed lugs for traction going up or coming down the mountain.
Available in EXTRA wide and EEEE width.
Rear foot gel captures shock so your knees don't have to.
Cons
Few colors available for wider sizes.
Takeaway
My favorite trail running shoe for underpronators with extra wide feet.
TOP 11 Best Women's Running Shoes for Wide Feet 2019
Best for Marathons - Nike Women's Air Zoom Pegasus 35
Review: The Nike Pegasus line is one of my absolute favorite line of running shoes and I was thrilled to discover that the Air Zoom Pegasus 35 is available in wide.
The proprietary Air Zoom foam spans the entire midsole and has been fine-tuned for women's feet. The air zoom is super responsive and does not add bulky weight.
Personally, I like the Pegasus 35 for long distance and marathon running because it is so light, the air zoom is so lively returning your energy and keeps you moving mile after mile, and the turned out collar means you will not chafe your Achilles tendon, even after 26.2 miles.
Pegasus running shoes will give you wings.
Pros
Flywire cables lock your foot in.
Air Zoom foam is bouncy and light.
Great for long distances.
Turned out collar does not chafe Achilles tendon.
Cons
Takeaway
Light, lively and comfortable running shoes that will go the distance with you.
Best for Normal, Neutral Runners - Saucony Women's Ride ISO
Review: This neutral cushioned running shoe is a bestseller for a reason; they are super comfortable, attractive, ultra light and make every stride a lively one.
They are plush, without being heavy or overstuffed, have a responsive midsole that keeps you moving, and they fit like a dream.
Pros
ISOFIT and FORMFIT technology insure a perfect fit.
PWRFOAM midsole and EVERUN top sole are springy and responsive.
Mesh forefoot is very breathable.
Woven heel and rear foot lock foot in.
Cons
Limited colors in wide width- black is the easiest color to find in wide.
Takeaway
A comfortable running shoe for everyday training of runners with a normal neutral gait.
Best for High Arches - Brooks Women's 10 Ghost
Review: The Brooks Ghost is a neutral, cushioned running shoes engineered to meet the needs of runners with high arches.
It has plenty of cushion and support, plus a flexible stretch upper that is able to accommodate a foot that is taller due to high arches.
The Ghost 10 is soft and cushy thanks to BioMoGo DNA midsole foam that adapts to your weight and landing style. The upper adapts to your foot shape and height for a comfy balanced ride.
Pros
Breathable stretch mesh upper conforms to your foot.
Sectioned tread on the sole works for heel strikers and toe strikers alike.
12mm heel to toe drop propels you forward.
Cons
Takeaway
Comfortable form fitting ride for a wider foot with high arches.
Best for Bunions - New Balance Women's Fresh Foam 1080v8
Review: I chose the New Balance Fresh Foam 1080v8 shoes for runners who have bunions because the shoe is available in wide and extra wide widths and the toe box is roomy enough to make space for bunions without causing painful rubbing.
The 1080v8 is a neutral cushioned running shoe that is deep enough to contain an orthotic and has an Ortholite sock liner that adds arch support and an additional layer of plushness.
Pros
Available in wide and EXTRA wide.
A wide toe box, room for bunions.
Fresh foam midsole captures and disperses shock created by your foot strike.
Cons
Takeaway
A truly wide running shoe with enough room for bunions and abundant cushion for flat feet.
Best for Support and Stability - Asics Women's GT-2000 6
Review: The Asics GT-2000 6 is a stable support shoe with some serious structural features that keep your foot from rolling too far inward as your foot hits the pavement.
The trusstic guidance system in the sole and midsole of the shoe prevent overpronation and the guidance line midsole coupled with the heel clutching system encourage a natural stride and normal pronation.
Available in Extra Wide. Find more stability and support running shoe reviews here.
Pros
Trustic guidance system for improved gait alignment.
Flytefoam midsole has a superior bounce back and resists packing and flattening.
Gel pads in heel area and fore foot.
Cons
Upper in the toe area is prone to wear.
Takeaway
Best running shoes for wide feet and overpronation with good support and strong stability features.
Best for Responsiveness and Energy Return - Newton Women's Kismet 4
Review: Newton running shoes are special. They incorporate uniquely designed lugs in the outsole under the ball of the foot that bounce back and return energy to your stride.
Newton calls this technology the action-reaction technology. EMB Extended medial bridge puts your foot in closer contact with the ground allowing you to receive feedback.
I like this shoe for everyday runs because it is lightweight, at just 8.5 oz, but the sole is still durable enough to hold up to the abuse or running every day.
Pros
High Density Midsole Medial post.
Quick Spring back Newtonian Foam.
Super high abrasion resistant rubber outsole.
Helps correct mild over pronation.
Cons
Upper toe area lacks durability.
Takeaway
Extremely lively ride thanks to Newton's action-reaction technology.
Best as Neutral Trail Runner - Asics Women's Gel Scram 4
Review: This neutral trail running shoe by Asics is cushioned by Asics famous gel technology. The gel located in the rear of the shoe greatly reduces the force of impact as your foot hits the ground.
These shoes are lightly cushioned and make a great trail shoe for the runner who wants less between their feet and the ground as they tackle the trail.
The outsole contains reverse lugs for traction as you climb and ascend the trail.
Pros
Rear gel pad attenuates shock of heel strike.
Reverse lugs provide traction uphill and down.
Sock liner provides light cushion.
Cons
Limited colors available for wide width.
Takeaway
Best Asics running shoes for wide feet and a normal gait.
Best for Everyday Training - Mizuno Women's Wave Inspire 14
Review: The Wave Inspire 14 is a supportive guidance road running shoe good for those with flat feet or overpronation issues.
They are well cushioned, like running on clouds, thanks to the U4ic midsole, cloudwave midsole technology, luxurious sock liner and fan-shaped medial support in the midsole.
Pros
Cloudwave midsole attenuates shock.
Long lasting carbon rubber outsole handles everyday use like a champ.
Fan shaped medial support alleviates overpronation problems.
Cons
Limited color choices in wide width.
Takeaway
Runners love the Mizuno Wave inspire 14, they are among the best women's running shoes for wide feet.
Best for Minimalist Style Trail and Road - Inov-8 Women's Parkclaw 275
Review: Switch things up! This minimalist style shoe from Inov-8 goes from road to trail with ease. The rugged outsole features smaller lugs that are appropriate for trail running, without being too large and clunky when you have smoother urban surfaces beneath your feet.
The shoe has a minimalist feel with just a little cushion provided by Inov-8s powerflow midsole technology that claims to be 10 percent better at dispersing shock, and 25 percent better at returning your energy back to your stride.
Click here to see more minimalist style shoes.
Pros
Small rubber lugs provide traction on both trail and urban surfaces.
Powerflow midsole has excellent energy return.
Abrasion resistant sole and upper overlays for a shoe that lasts!
Cons
Not many color choices available in wide widths.
Takeaway
Best trail running shoes for wide feet that can be used for city and urban terrain too!
Best For Plantars Fasciitis - Hoka One One Women's Bondi 5
Review: The Bondi line from Hoka One One is the most padded shoe Hoka makes. It is great for runners suffering from plantars fasciitis because of the copious arch supporting cushion.
The shoe has a thick sole that is slightly beveled, allowing for a smooth heel transition. Hoka manages to keep the shoe lightweight by using a breathable mesh upper with a lightweight printed overlay.
Click here to see more shoes that help alleviate pain from plantars fasciitis.
Pros
Great for plantars fasciitis.
Just 8.5 oz for heavily padded support shoes.
Beveled sole for even transitions.
Cons
Some find the thick sole bulky.
Takeaway
Best running shoes for wide flat feet and plantars fasciitis.
Best for Half Marathon or Longer Race - New Balance Women's Fuel Cell
Review: New Balance has taken a departure from their highly cushioned running shoe style and created the Fuelcell, a minimally cushioned shoe built for speed and lively energy return.
The fuel cell definitely leans toward the minimalist or barefoot style with a super flexible forefront, minimal new sew upper and thinner sole.
Pros
Stiffer rubber-like midsole is more responsive than cushioned.
Incredibly durable with a substantial sole and long-wearing overlay on the upper.
Neutral running shoe.
Cons
Some New Balance fans are disappointed with the lack of cushion.
Takeaway
Good running shoes for wide feet for longer runs greater than half marathon length.
I hope you found my reviews of the 26 best running shoes for wide feet 2019 helpful.
Be sure and sign up for the newsletter because we continually update the reviews with the latest model running shoes.
Subscription is free and all we need is your email address.
Once you sign up you are granted immediate access to exclusive content and occasional updates direct to your inbox.