Best WOD Grips: The Gymnastics Grips Buyer's Guide & TOP 10 Reviews 2018
If you're new to Crossfit, you may have noticed more experienced enthusiasts wear gymnastics gloves or grips for their WODs.
This is because they offer both comfort and safety to people while they're lifting weights or doing lifts.
The feeling of a metal bar or a weight handle against your palm, especially for a high number of reps, is less than pleasant.
The best WOD grips offer up the perfect solution to a host of common issues Crossfit enthusiasts experience during their WODs.
| Picture | WOD Grips | Our Rating | Available |
| --- | --- | --- | --- |
| | 321 STRONG Hand Grips | | |
| | WODFitters Textured Leather Hand Grips | | |
| | Bear KompleX 2 hole Gymnastics grips | | |
|   | Leather Barbell Gymnastics Grips by WOD Nation | | |
|   | Nicholas Hill Gymnastics Grips | | |
Why Use WOD Grips?
These simple accessories offer a whole host of benefits to anyone who opts to use them.
Even if you're not big into Crossfit WODs, preferring to lift and work out your own way, you can still enjoy the benefits of WOD grips.
Most people use them for three core reasons: protection, the reduction of fatigue, and the increased safety of their workout.
WOD Grips Protect Your Hands
You can usually tell how often someone lifts by looking at their hands. One of the most common minor lifting injuries comes in the form of blisters, which later turn into calluses.
Nobody wants their hands to look rough and beaten up. To top it off, it's very difficult to lift, let alone perform simple tasks like writing or typing, when your hands are in searing pain.
The palm guard on a WOD grip prevents the direct contact responsible for causing these blisters and calluses.
The material, usually a durable leather, sits between the palm of the hand and the weight or bar.
The soft side of the leather presses against the palm, and the rough side of the leather makes contact with the bar.
You're far less likely to walk away from your lifting workout with sore hands when using WOD grips as a barrier.
WOD Grips May Reduce Fatigue
Your wrists are the thinnest part of your arm, and they can only be developed so much.
There's not a lot of muscle tissue there to build on, and it's relatively easy to virtually max out on wrist development.
The straps on a WOD grip, particularly if they're large straps, may actually reduce wrist fatigue.
This is because they provide support to the wrists, keeping the muscles compact and functioning in unison.
Just make sure you're strengthening your wrists and maintaining the strength you've already accumulated.
WOD grips aren't a full replacement for wrist development, but rather a supportive aid to prevent unnecessary fatigue and allow you to customize muscle building while minimizing the risk of overuse injury.
WOD Grips Can Make Your Workout Safer
Everyone gets sweaty palms from time to time – it's just the nature of the human hand. If you're working up a sweat lifting in the heat, your palm may start to prune up.
Pruned palms slicked with sweat are actually dangerous to lift with. Your grip becomes slippery, making it harder to lift properly.
The next thing you know, you've dropped a barbell loaded with 150 pounds right on your foot.
Textured leather won't sweat. Most grips are designed to be moisture repellent, promoting a dry surface that's always safe for grabbing onto a bar.
The texture increases the efficiency of your grip, and sweat cant interfere the same way it can with direct contact between your hand and the bar.
Stable grip is safe and absolutely necessary when lifting, doing pull ups, or doing chin ups.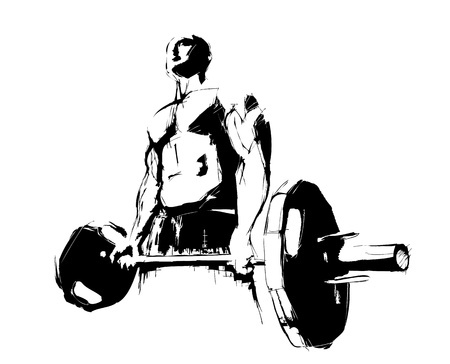 Finding the Right Fit for your WOD Grips
You can't just pick up any WOD grip and use them. You want to find the best WOD grip!
The grip itself is serving as an artificial palm, so it needs to fit as closely as possible to the actual size of your hand.
Different manufacturers run different sizing, and they all offer a chart that allows you to measure the length of your palm. Finding the right fit is critical if you want your WOD grips to work for you, rather than against you.
In general, the most efficient way to measure your palm for a grip is to start at the base of your wrists, right in the spot where your palm begins.
Measure up to where your middle finger begins, right at the first joint. Everyone's palms will be different sizes. If you find that your palms are on the borderline between two sizes, it's best to go with the larger size.
A size that's a little too small will constrict the motion of your hands and leave the sides of your palm vulnerable.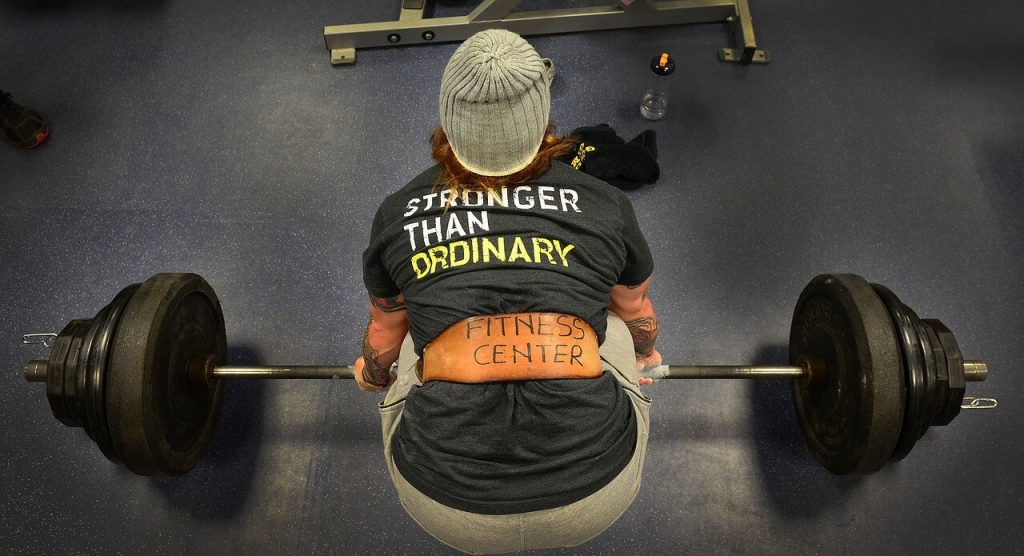 What to Look for When Purchasing WOD Grips
You'll find that there are some major differences in the designs of WOD grips, but this doesn't necessarily mean that some grips are less effective than others.
Different grips are designed for different users, and there are a few things you'll want to take into account when deciding whether or not a set of WOD grips will meet the right standards for you.
WOD Grip Materials
The majority of WOD grips have palm guards made of thick, high-quality leather. This is because leather is the most durable materials, and it's easy to texturize to maximize grip.
Thin leather or fabric won't always be able to stand up to constant use.
This may create a problem for vegetarians who cannot use leather products. Some grips are made with higher quality woven fabrics, making them an ethical alternative.
It's important to note that these grips may not last as long,  so you should plan to replace them when they start to show significant signs of wear.
Finger Holes
Most WOD grips feature two openings for the wearer to slide their fingers through, though some models feature three openings.
Two is the standard offering, as it's least likely to decrease the flexibility of the palm. Most people will be able to make great use of a WOD grip with two finger openings, but some people will prefer three finger grips.
Three finger grips are ideal for people with wide, flat palms. A two finger grip may not offer enough palm coverage if your hands are especially large.
Three finger grips are slightly wider, and if you have large hands, the extra space occupied by the third finger opening probably won't make a significant impact on your ability to tighten your grip around a barbell.
Wrist Straps
The wider the strap, the more support you're getting. There's nothing wrong with thin straps on a WOD grip, as long as they're sturdy enough to stand up to use.
If wrist fatigue is a major concern you want to address, stick with a wider strap. Some straps even extend to the forearm for maximum support. If you have delicate wrists or thin arms, you may feel more secure in a grip with wide straps.
Straps also come with different closures. Velcro, buckles, hook and loop, and elastic are all common offerings. At the end of the day, they all do just about the same thing, as long as you set them to a comfortable tightness.
Too tight and you may hurt your hand, too loose and your grips may slip. Try out the tightness on a small weight to see how well it's working. Make adjustments to get the strap perfect before attempting large lifts.
TOP 10 Best WOD Grips Reviews 2018
No two styles of grips are quite the same. Since grips themselves are simple workout accessories, even the highest quality grips tend to be relatively inexpensive.
It may be worth a splurge here when you consider what you're getting, and how dependable you'll need your grips to be.
Don't settle for the cheap ones when the better ones are only slightly higher in cost.
321 Strong Genuine Leather Hand Grips for Crossfit
These grips are made of a strong, thick leather and come in three standard fit sizes. The Velcro wrist strap keeps them in place as you lift.
Some thinner leather grips tend to flake or fall apart over time, and the thick layered leather of these grips is what sets them apart from their cheaply made counterparts.
WODFitters Textured Leather Hand Grips For Cross Training
The hook and loop strap on these grips provides adequate security. You won't have to worry about them sliding around on your wrists and compromising your grip.
The leather is textured on both sides, minimizing the risk of slippage while you're lifting. Two large finger openings won't constrict the range of motion on your fingers, which is important for lifting things like kettlebells with smaller handles.
Bear KompleX 2 Hole Gymnastics Grips and Fit Hand Grips
Bear KompleX offer four sizes, among which is an extra small. This is great for youth lifters and lifters with smaller hands.
Since getting the right fit is important, this additional size is practical and convenient for people who find other grips to be too large.
The adjustable wrist strap features a buckle for easy closure, and the finger openings are cut in an ergonomic round shape to help hug the base of the finger securely without uncomfortable edges digging into the webbing of the fingers.
WOD Nation Leather Barbell Gymnastics Grips
These grips are designed to be just as comfortable as they are functional. The wrist straps are made of a reinforced bulletproof nylon.
Not only will you be able to rest easy in knowing they're not likely to come apart on you, you're also getting material that's comfortable enough to wear for extended periods of time.
WOD Nation uses soft textured leather that conforms to the hand better than the rigid leather used by other brands. If you do a lot of pull ups or chin ups, you'll appreciate the flexibility offered by these grips.
Nicholas Hill Gymnastics Grips
These grips offer a unique strap system. The strap is made of elastic, and additional support is provided by an elastic loop that circles around the thumb.
If you find the straps on other grips constrict your movement too much, you'll love the flexibility of this innovative design. The palm guard has two finger holes, and is constructed from reinforced extra-thick leather with a fine gripping texture.
Mava Sports Leather Hand Grips with Wrist Support for Cross Fit
Mava's grips are secure, durable, and perfect for unisex use. They even come in a large variety of colors, making them perfect for multiple
Crossfit enthusiasts who don't want to get their grips mixed up. The wrist straps are integrated with the palm pad for maximum stability, and are adjustable Velcro. The three finger design provides a top-notch hold.
Mava offers five sizes, and there's a guaranteed fit for everybody.
Fit Active Sports Best Gymnastics Grips for Hand Protection
Fit Active offers up four sizes, and the first three sizes are designed to be unisex. The strap mechanism is Velcro, and the finger holes are made in a circular cut for the optimum fit.
The palm pad itself is made of a moisture wicking material, allowing sweat to escape from the palm of your hands.
This is great for people who find their palms get sweaty and find that leather palmed grips are uncomfortable to wear for a long period of time. You won't have to worry about slipping against the pad of your drip thanks to this breathable vented material.
Red Grilla Gear Leather Hand Grips with Wide Wrist Wraps for Crossfit
The unique design of these wrists straps may actually provide enough wrist support to reduce fatigue, similar to how a weight belt would reduce fatigue in the lower back. If your wrists often get sore from lifting, you'll appreciate the extra coverage you get from the strap on these grips.
The reinforced neoprene strap material is hydrophobic, so it won't absorb water. It's also odor resistant, so you won't have to worry about these grips permanently smelling like sweat.
Mava Sports WOD Leather Gloves with Wide Wrist Support for Cross Fitness
These are arguably the most secure WOD grips on the market. They feature the widest strap imaginable – no other competing grip offers a wrist strap that extends to the forearm.
The palm is cut for a three finger grip, offering the most coverage and protection. The soft textured surface makes for a comfortable wear and a superior surface grip.
These glove style grips come in a multitude of colors and five sizes – there's no way you can go wrong.
FIT++ Leather Grips For CrossFit and Weight lifting
These grips are simple, and they're perfect for anyone who only intends to use their grips for light lifting.
Their simple Velcro closure design and two finger palm pad make them perfect for barbells, dumbbells, and kettlebells. If you need something thin and flexible that doesn't sacrifice on durability, you're going to love these grips.
They may not be large enough to pull ups, chin ups, or large diameter barbells, but they'll still do the job when it comes to simple lifting workouts.
Which the Best Grip For Me?
It's important that the grips you purchase are in a size that will work for you. If you need an irregular size, such as an extra small or an extra large, always opt for grips that offer a larger variety of sizes.
If you require more stability, stick to larger wrist straps. People with wider palms often fare better with the larger palm guard offered by models designed for three finger slots. If you intend to use these grips every day.
It's always better to select a grip that seems like it offers more than what you need.