TOP 17 Best Boxing Gloves for Heavy Bag Training Reviewed 2023
You ain't using your sparring gloves on the heavy bag are you?
Busted!!
Ok, seriously, there are a few differences between the best heavy bag gloves and the best sparring gloves, so don't get the two twisted.
Today I am here to talk about heavy bag gloves. I plan to give you an in-depth look and review of 17 of the BEST heavy bag gloves available.
A little later I will go over what you must look out for, a buying guide of sorts, and I also put together a heavy bag glove FAQ so you can learn all you ever wanted to know about heavy bag gloves.
Let's get hopping!
Top 17 Best Heavy Bag Boxing Gloves Reviewed 2023
What You Should Keep in Mind Before Buying Heavy Bag Gloves?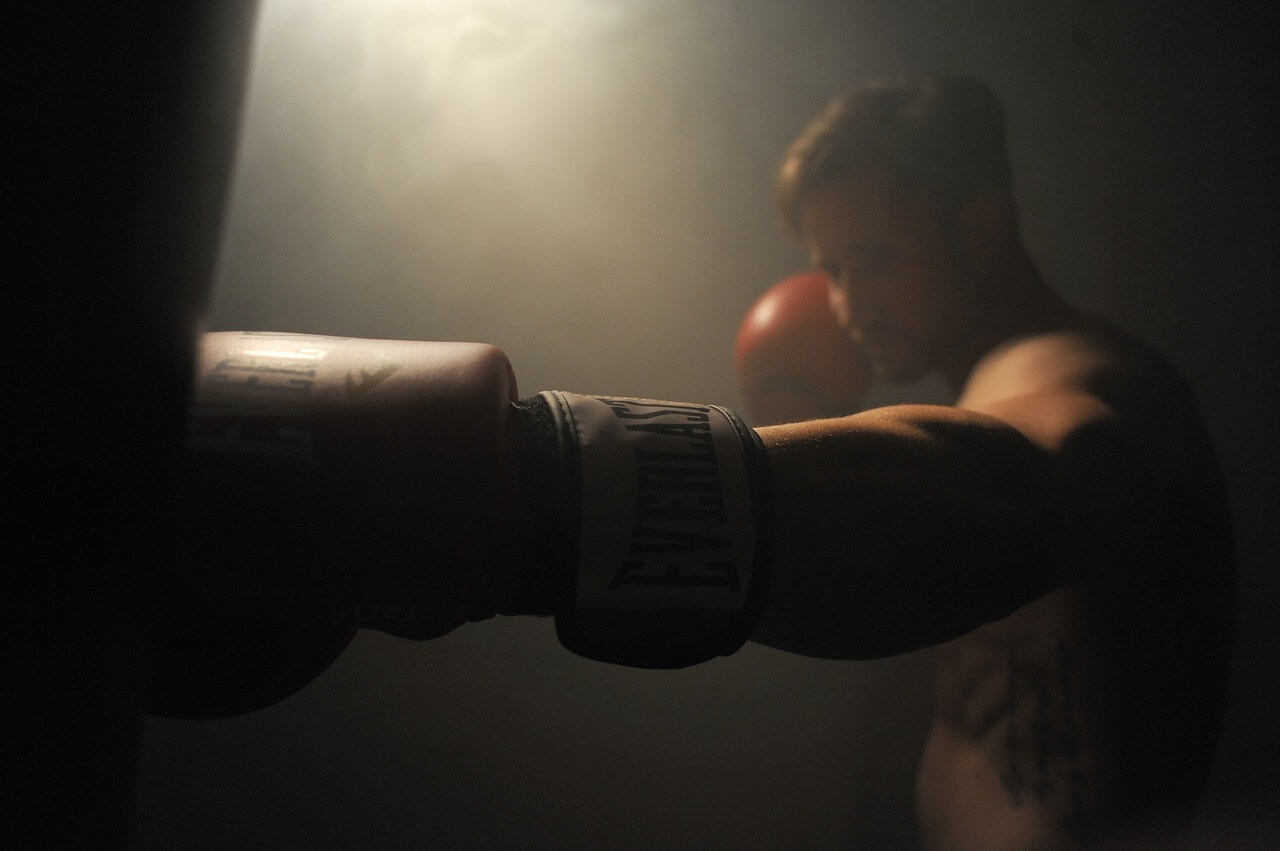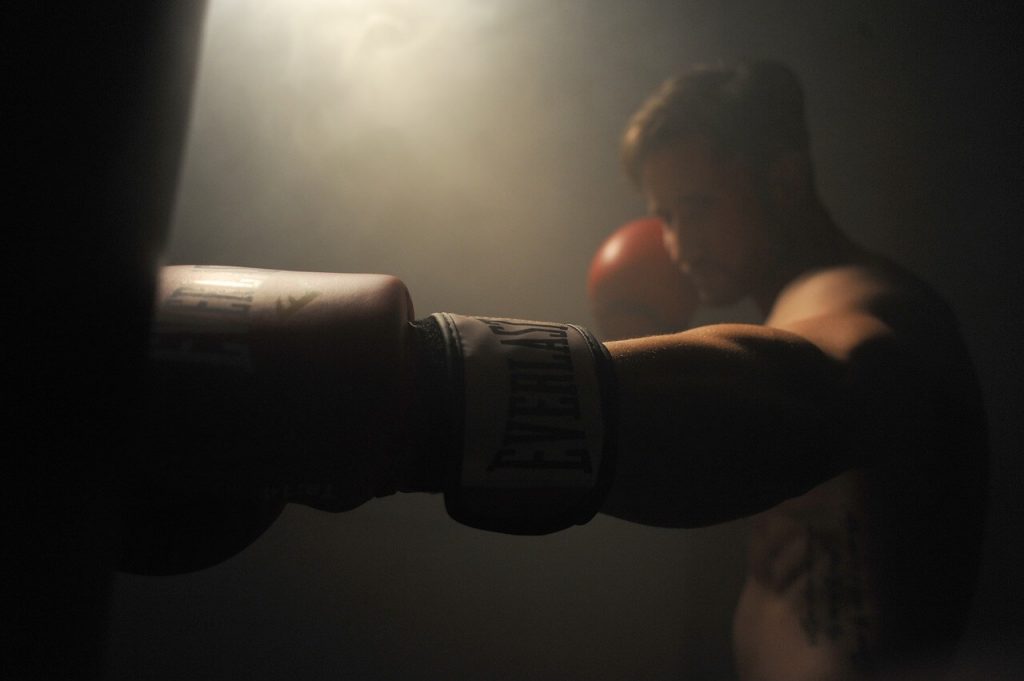 Use
Sparring gloves are different than heavy bag gloves.
Sparring gloves are thicker and have a lot of padding, That's because sparring gloves are designed to protect your sparring partner.
Bag gloves do not necessarily need to be heavy, although some athletes use a heavy glove to train for speed, because when the heavy glove comes off during a fight, they are able to move faster because their punches overcompensate for the missing weight.
Heavy bag gloves are set apart specifically for heavy bag use. Heavy bag gloves have a different type of padding than sparring gloves. Usually, the padding is a high-density foam padding that can withstand training every day.
Durability
Is it financially smart to buy a low-quality glove every 6 months, or a more expensive glove every few years?
A rule of thumb here is that the more expensive the glove, the longer it lasts, and that is certainly true in my list of the best heavy bag gloves here.
The Winning brand gloves are the most expensive and not coincidentally, the longest lasting heavy bag gloves.
If you want a glove that is super durable at a quarter of the price of the winning glove, I HIGHLY recommend Ring to Cage Japanese-Style Training Boxing Gloves which are a quality matched knockoff od the Winning brand Heavy bag glove.
What's the Best Type of Boxing Gloves for Heavy Bag Training?
Get a glove designed specifically for heavy bag use. These heavy bag gloves incorporate high-density latex molded foam that can hold up under the strain of training every day and punching with all you got!
Gloves made for only heavy bag use can take a beating in a way sparring gloves cannot.
Heavy gloves are made to hit hard ass heavy bags, sparring gloves are for doing the punch tango with other athletes.
Heavy Bag Gloves FAQs – Everything You Ever Wanted to Know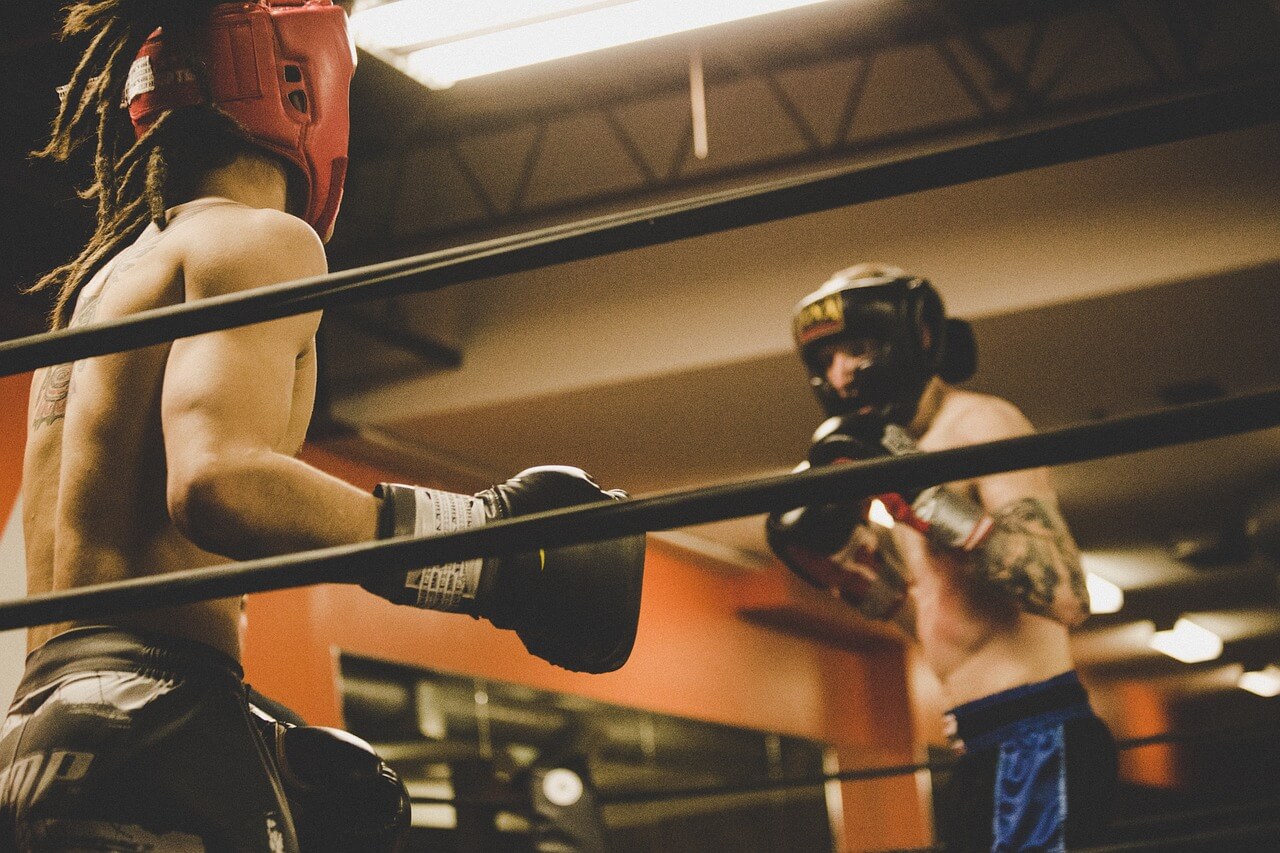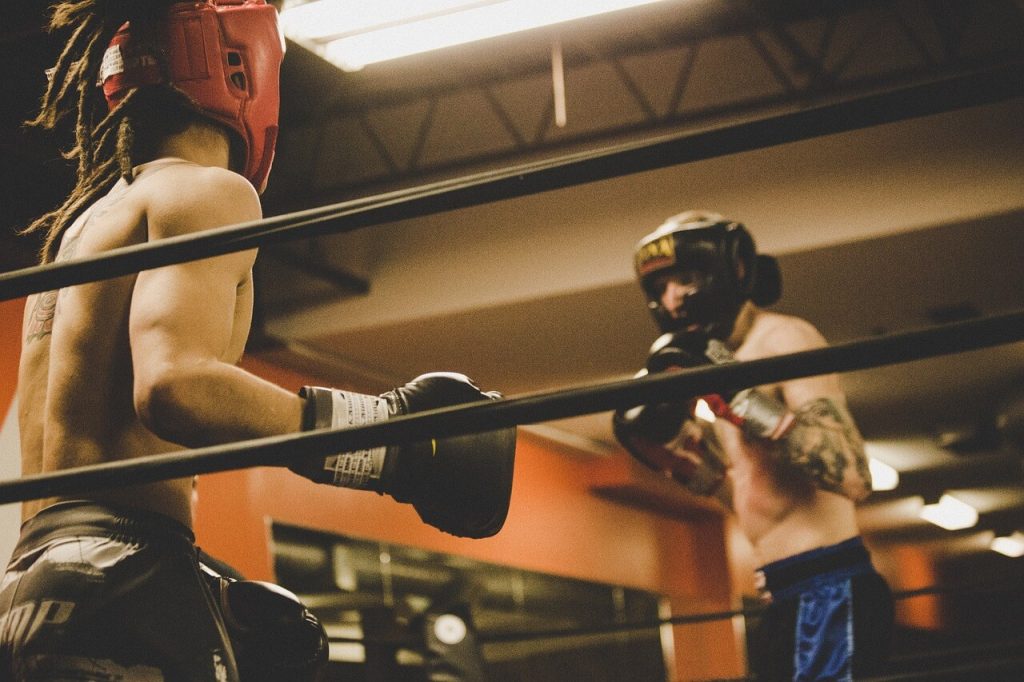 What Size Boxing Gloves for Heavy Bag?
Anywhere from 6 to 14 oz. gloves are good for the heavy bag. Keep in mind, the heavier the gloves, the less feedback you can feel with them when you strike the bag.
A bag that is too big is probably too puffy for the heavy bag and may shift around and end up causing injury.
Remember…
The heavy bag is often hit with your full force, so the question you should ask when searching for the best heavy bag glove is which is the most protective.
Do You Need Boxing Gloves for a Heavy Bag?
Some athletes occasionally hit the heavy bag without using gloves, and if it's only once in a while, and you hit with good form at less than 100%, there is no problem with that.
After all, hitting a heavy bag, sans gloves, is good training in the event you end up in a street fight.
But…
Most of the time it's best to wear a decently padded heavy bag glove with dense molded latex foam, to protect your knuckles and fist.
A word of caution…
Is Light or Heavy Boxing Gloves Better?
Depends on your preference and goals. If you are training to get faster, using a super heavy glove, like a 16 ox glove, can help increase your speed once you switch back to the lighter set.
Light gloves are OK too, as long as they have the appropriate padding, which is dense and does not shift around like pillow stuffing.
Is it Bad to Wear MMA Gloves for the Heavy Bag?
MMA gloves are minimally padded, open fingered gloves designed for grappling.
MMA gloves are NOT a good choice for the heavy bag. They leave the knuckles exposed and vulnerable to injury.
Use bag gloves for training with the heavy bag.
What oz. Boxing Gloves for Heavy Bag?
Use anywhere from 6 oz. to 14 oz., as long as they have the right type of padding.
12 oz. size is pretty common for heavy bag training.
How Should I Wrap My Hands when I use Gloves with the Heavy Bag?
You should ALWAYS wrap your hands and wrist.
Check out this Expert Boxing video to see how to wrap your hands and wrist. It includes some tips and technique you may not have seen, so be sure to watch.
Next Steps
Now that you have your heavy bag gloves out of the way, maybe you are ready to pick out an awesome heavy bag to pound on, or a speed bag to go to town on, or heck, go all out and set up your own boxing gym at home using this guide.
What are you waiting for?
Pick up a pair of the best heavy bag gloves and come out swinging.
Like gear reviews like this?
Don't forget to sign up for the Garage Gym Power newsletter and never miss another in-depth gear review again.