2023's Best Nike Running Shoes for Women (Reviewed & Recommended)
I get it, often with running shoes, brand comes before model.
You love and trust your go-to brand, and know that you can always find the perfect fit and feel.
Is that brand Nike for you?
If you think it might be, this is the list for you.
The following is a list of the best Nike running shoes for women for all abilities, budget, terrain, support and speed requirements, followed by a quick buying guide, of course, because we'd never leave you out in the cold!
TOP 11 Best Nike Running Shoes for Women 2023
Nike Women's Air Zoom Vomero 14
Review: The Vomero is a neutral, cushioning shoe that competes with the Pegasus for versatility and comfort. It's a top of the line long-distance shoe that will cope with miles of training as well as the odd middle distance race.
The combination of cushion and responsiveness is really hard to beat in this model, with Nike's React foam and a Zoom Air unit for extra-plush cushioning.
The Vomero is also Nike's answer to heel strikers, with more cushioning in the heel than forefoot and a medium 10mm drop.
Pros
Flywire lacing.
Well-cushioned heel for heel strikers.
Durable, responsive cushioning.
Versatile and comfortable.
Cons
Not suitable for wide feet.
Not enough cushioning for forefoot strikers.
Takeaway
These are easily some of the best women's Nike running shoes for 2023, especially if you're a heel striking distance runner looking for a plush but responsive ride.
Nike Women's Air Zoom Pegasus 36
Nike Women's Air Zoom Pegasus 36 Running Shoes, Hyper Pink/Half Blue/Black, 8
42 Pegasus has more perforations and engineered mesh in the upper for targeted breathability across high-heat areas.
A slimmer heel collar and tongue reduce bulk without compromising comfort, while exposed Flywire cables give you a snug fit at higher speeds.
Full-length Zoom Air unit provides a smooth, responsive ride.
High resiliency sockliner adapts to the contour of your foot for support while waffle pistons on outsole help absorb impact and provide multi-surface traction
Review: The Air Zoom Pegasus is a well-cushioned, neutral but reasonably stable running shoe. It comes in middle of the range price wise but is definitely better than a midrange shoe.
It's an excellent choice for daily training and longer runs where you appreciate the stability and cushioning.
It's also pretty lightweight for a cushioned shoe, as well as being flexible, with a 10mm drop. The 'air zoom' part of the name comes from a little air pocket in the forefoot that makes it a comfortable ride for forefoot strikers.
Pros
Lightweight.
Flexible.
Well-cushioned.
Stable for a neutral shoe.
Durable mesh upper.
Cons
Some issues with the heel fit for some people.
Takeaway
Reliable without being too fancy, this is a solid choice for runners of all abilities, and one of the most popular Nike running shoes.
Nike Women's Epic React Flyknit
Nike Epic React Flyknit 2 Women's Running Shoe White/Black-Hyper Pink-Blue Tint 7.5
Full Flyknit upper construction delivers lightweight stretch and support.
Nike React technology delivers an extremely smooth ride.
Molded heel gives a secure, stable feel.
Bootie is designed for easy entry. The contoured collar is low cut to sit right below your ankle for a snug, comfortable fit.
Traction pattern has clear rubber on the forefoot and heel to enhance durability and traction just where you need it.
Review: Another excellent all-rounder but in a lighter weight and more responsive package, the Epic React Flyknit is easily still one of the best women's Nike running shoes of 2023.
What really makes this shoe is Nike's React foam, Nike's answer to Adidas' Boost foam. It manages to tick all of the boxes for high-performance midsole technology, increasing durability (directly resulting in more miles per shoe) and providing the perfect amount of comfort and responsiveness.
It's also another great option for fore or mid-foot strikers with a no lack of cushioning in the forefoot, (although the 10mm drop might be a little high for true forefoot striking).
Pros
FlyKnit upper optimizes fit.
Epic React Foam is very durable and responsive.
Cushioned despite being so lightweight.
10mm drop.
Cons
FlyKnit upper might be too snug for large or wide feet.
Takeaway
A very high performing shoe at a reasonable price, you can't really go wrong with the Epic React.
Nike Women's ZoomX Vaporfly Next%
Review: The best of the best of what Nike has to offer in terms of technology and performance, the ZoomX Vaporfly Next% is designed to be a fast, responsive shoe for forefoot strikers. It's the 4%'s successor, so if you're not quite ready for the price tag of the Next%, the Vaporfly 4% is a great option.
It's a racing shoe, so it's not designed to give you 1000 miles before it starts falling apart. But, it lives up to the hype when it comes to running experience, being a uniquely responsive and springy ride.
One thing to bear in mind is that it has a very high stack height (40mm at the heel) which could take some getting used to and could make you feel a little less stable than you want.
Pros
Carbon fiber plate in the midsole.
ZoomX foam cushioning.
The most responsive Nike shoe available.
8mm drop.
Breathable upper.
Cons
Expensive.
Limited durability.
Takeaway
A fast and snappy racing flat with a high stack height and medium drop.
Nike Womens WMNS Free RN 2018 942837 001 - Size 6.5W Black/White
Dynamic heel fit system supports from heel to ankle.
Tri-star outsole pattern adapts to your step for flexible cushioning.
Dynamic Fit technology is achieved through Flywire cables integrated with the laces for an adaptive, supportive fit.
Texture has been added under the toe and heel to enhance traction in high-abrasion zones.
Review: This is a minimalist style running shoe, great for low-key, daily running. It has a medium drop of 8mm, snug-fitting FlyKnit uppers and a secure heel lock.
The cushioning isn't quite enough for long runs and the traction isn't amazing, but it's a minimalist shoe, so you can't expect too much!
It's designed to be really lightweight and flexible while still providing some protection and a little cushioning. And, it appears to succeed.
Pros
8mm drop.
Lightweight and flexible.
Ideal for short distances.
Very comfortable.
Flywire cables create an extra secure fit.
Cons
FlyKnit upper is less durable than the regular upper.
Too flexible for really intense workouts.
Takeaway
Comfortable, lightweight, responsive and flexible, this is a great choice for low-intensity, daily running.
Nike Women's Air Zoom Structure 22
Nike Women's Running Shoes, Black Black White Gridiron 002, 9 US
Engineered mesh provides targeted ventilation and support.
Dynamic Support provides a smooth, stable transition.
Partial bootie wraps the foot for a snug, comfortable fit. Notches at the tongue provide easy on and off.
Zoom Air unit in the forefoot delivers responsive, low-profile cushioning.
Duralon blown rubber in the forefoot enhances cushioning.
Review: The Air Zoom Structure is a stability shoe that incorporates Nike's Zoom Air cushioning in the forefoot for a very comfortable ride. The Flywire lacing in conjunction with the engineered mesh and three different densities of foam create a very stable and supportive home for your foot.
These are the best women's Nike running shoes for plantar fasciitis, creating a structured but well-cushioned environment.
They're a little heavier than most Nike shoes but that's usually what you want in a stability shoe, and once you're running, you don't notice the weight.
Pros
Engineered mesh upper is durable and supportive.
Stable support is ideal for overpronators and flat feet.
Comfortable and suitably responsive cushioning.
Cons
Takeaway
If you like the Pegasus but need arch support, these are the stability equivalent. The Air Zoom Structures are the best women's Nike running shoes for flat feet.
Nike Women's Air Zoom Wildhorse 5
Review: If you're more for the trails than the road, Nike's Air Zoom Wildhorse 5 might be your shoe. It's very well cushioned while remaining responsive and durable.
It provides a good amount of protection and good traction, while the mesh upper allows for plenty of breathability.
If you like water resistance in a trail shoe you'll need to go elsewhere, but these shoes are excellent for well-formed summer trails.
Pros
EVA foam and Air Zoom midsole.
Reasonable toe box.
Very durable.
Good protection and traction on dry trails.
Cons
Runs narrow.
Not ideal for really gnarly, technical or wet trails.
Takeaway
Comfortable cushioning in a more durable and trail-worthy package.
Nike Women's Odyssey React Flyknit 2
Review: The Odyssey React Fkyknit is the stability version of the Epic React, incorporating React foam in the midsole and a Flyknit upper. The result is a very snug and secure fit with excellent cushioning, stability and reasonable responsiveness.
Even though the stability is great, you won't want to wear these if you're really flat-footed. The arch is quite high and will dig into your feet uncomfortably.
Instead, they're a great option for overpronators with medium to high arches.
Pros
Flyknit upper for a sock-like fit.
Secure and stable fit.
Lightweight and springy.
Great for high arches.
Cons
Thin tongue.
Fits narrow.
Not suitable for flat feet.
Takeaway
These shoes are a great choice for runners with medium to high arches who appreciate a little support in a responsive package.
Nike Women's Lunarglide 8
Review: The Lunarglide is a stability shoe with a healthy amount of cushioning. It offers a smooth, stable and comfortable ride for people with pronation issues.
It doesn't have the Flyknit upper but the mesh in conjunction with Flywire lacing still makes for a very secure and comfortable fit that is also more durable in the long run.
Not as lightweight as some Nikes, but still pretty light, this shoe is perfect for everyday training and the occasional casual 5km race.
Pros
Flywire lacing system.
Lunarlon cushioning.
10mm drop.
Durable mesh upper.
Stable and lightweight.
Cons
Stones get stuck in the sole pretty easily.
Takeaway
The Lunarglide 8 is a comfortable stability shoe with a snug, secure upper that is ideal for road and treadmill runs.
Nike Women's Zoom Pegasus Turbo 35
Nike Zoom Pegasus 35 Turbo Women's Running Shoe Black/VAST Grey-Oil Grey-Gunsmoke
Nike ZoomX foam delivers Nike Running's greatest energy return yet.
Incredibly lightweight for optimal speed.
Translucent upper with racing stripe looks and feels fast.
Nike ZoomX foam delivers Nike Running's greatest energy return yet. The foam sits directly under your foot for heightened responsiveness.
Heel collar has been engineered to taper away from the foot for comfort around the Achilles tendon.
Review: Essentially designed to be a faster and more responsive version of the Pegasus, the Pegasus Turbo doesn't really achieve this and instead is a lighter-weight version of the Pegasus with much softer and slightly bouncier cushioning.
It incorporates ZoomX and react foam into the midsole, both high-end materials. But without the carbon fiber plate of the Vaporfly, the high amount of energy return isn't there.
Instead, it remains a very soft shoe with good responsiveness but that will likely be too slow for actual racing. It's still an excellent choice for longer training, up-tempo and recovery runs.
Pros
Lightweight and responsive.
Very soft cushioning.
Flywire lacing.
Comfortable.
Cons
Some long term durability issues.
Expensive for what you get.
Takeaway
If you like the Pegasus but appreciate a cushy ride, this could be the shoe for you.
Nike Women's Zoom Winflo 5
Review: The Winflo is a lightweight, cushioned, neutral shoe, similar to the Pegasus but at a slightly more affordable price point and slightly less stability.
It's another great option for heel strikers with an Air Zoom pocket in the heel to complement the Cushlon EVA midsole. It doesn't have quite the same responsiveness as some of Nike's higher-end models, but it's a solid ride with reliable durability.
Pros
Versatile shoe that will cope with road and light trail runs.
Good value for money.
Good heel cushioning for heel strikers.
Open mesh upper is very breathable.
Cons
Slightly lacking in responsiveness.
Takeaway
And excellent option for entry to mid-level runners looking for quality on a budget.
How to Choose Between Different Nike Shoes?
Nike offers a wide range of running shoes to suit every runner's preferences.
They have different kinds of foam to offer different kinds of cushioning, some more responsive than others.
They have engineered mesh uppers and Flyknit uppers, offering different kinds of structure and fit. They offer neutral and supportive shoes, cushioning and racing shoes.
There really is a wide range of options to choose from, so it pays to understand some of the lingo and what that will mean for the performance of your shoe.
Here's a quick guide to get you started: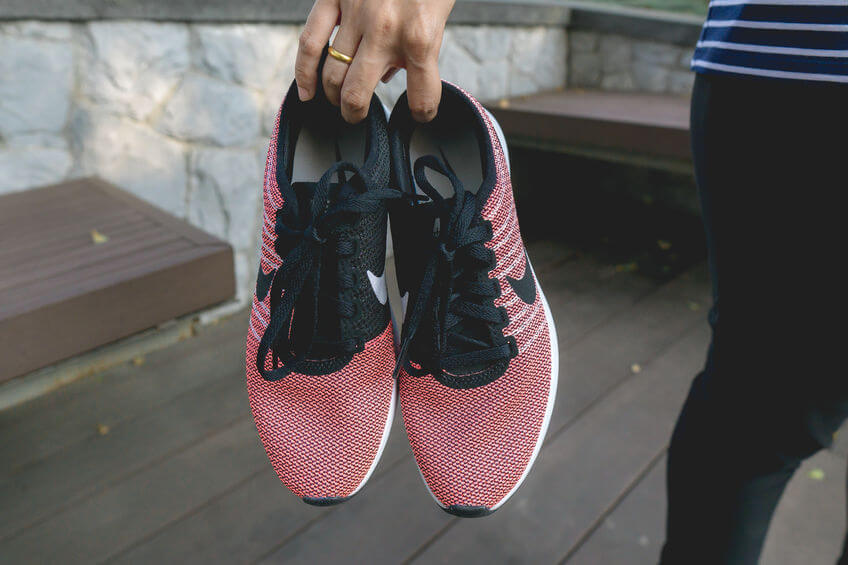 Flyknit
Flyknit uppers are Nike's way of trying to make their running shoes fit and feel like a sock with a sole.
For most people, it works really well and leads to a very secure and snug fit. However, it's not as durable as the mesh options, and isn't ideal if you have issues like bunions and need a little less snugness in certain areas.
Flywire
Flywire technology refers to the cables that connect to the laces and run around the sides of the shoe to the sole, so that as you tighten your laces, you don't just cinch the top together, but actually tighten the whole upper section of the shoe.
This makes for a very secure and supportive lacing system.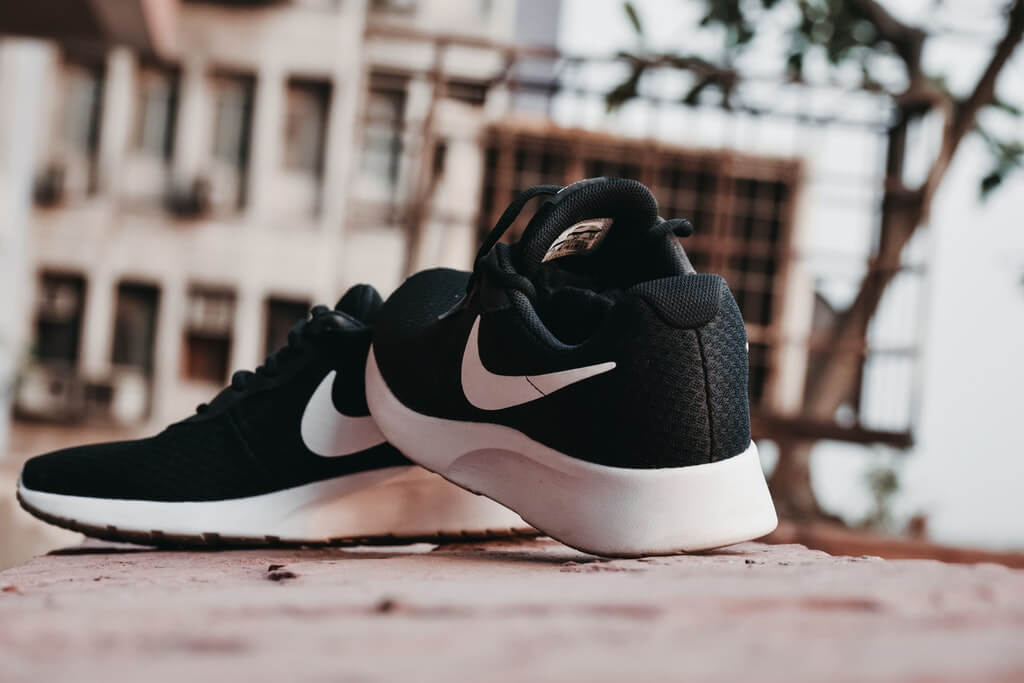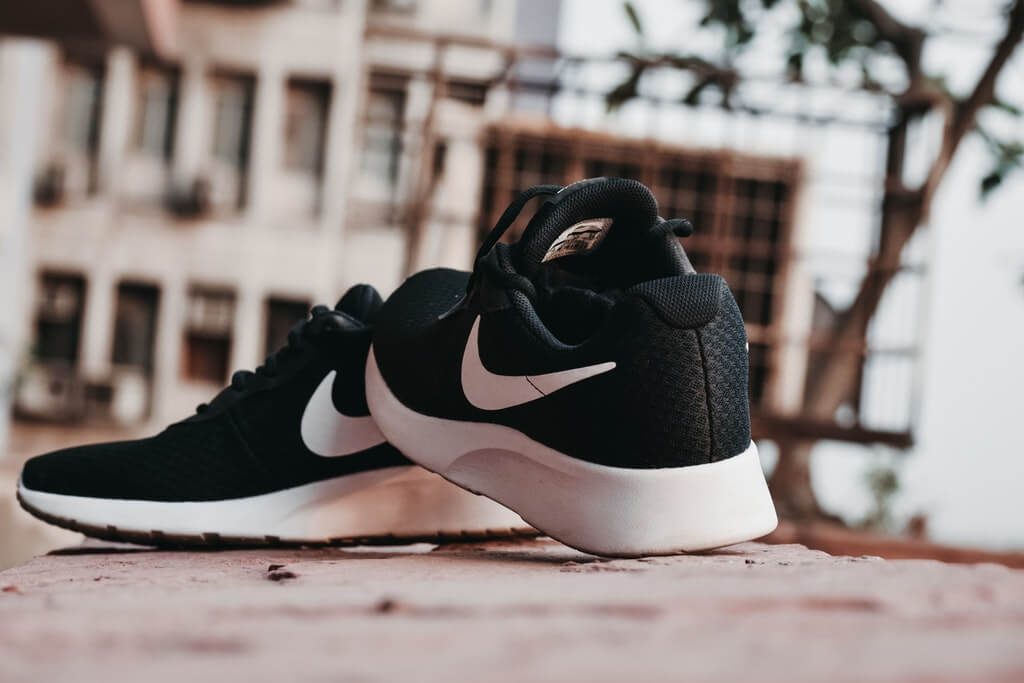 ZoomX
ZoomX is Nike's latest and greatest foam. It was first used in the Vaporfly, Nike's top tier racing shoe, and was derived from materials used in aerospace technology.
It's the lightest weight and most responsive of all Nike's foams, and also the most expensive. It is very impressive, and amazing to run on, if you can afford it.
React
Launched in 2017, React foam was Nike's answer to Adidas' famous Boost cushioning. It's designed to provide cushioning, responsiveness and durability in a lightweight package.
It sounds simple, but it's actually really hard to achieve, and Nike have done it.
Usually, a well-cushioned shoe will end up feeling spongy and slow, and a responsive shoe will feel firm. React foam allows for both cushioning and a good amount of energy return for a lightweight, snappy ride.
But, perhaps the main drawcard of React foam is its durability. While foam often breaks down and gets compressed, signaling an end to the life of your running shoe, React foam lasts a whole lot longer so your 500 mile shoes might become 1000 mile shoes.
And, it still manages to be lightweight.
Lunarlon
Lunarlon was Nike's go-to foam option before they developed React. Lunarlon is a very lightweight and comfortable EVA foam forming the midsole of many Nike shoes, but it doesn't have the responsiveness or durability of React.
It's still a very high-quality foam and more than adequate for daily training, distance and recovery runs, and it comes at a more affordable price.
Cushlon
Cushlon foam is a step down from Lunarlon forming the basis for the midsole of Nike's entry-level shoes.
Now that you understand a bit of the lingo, it's a case of deciding on a few more factors: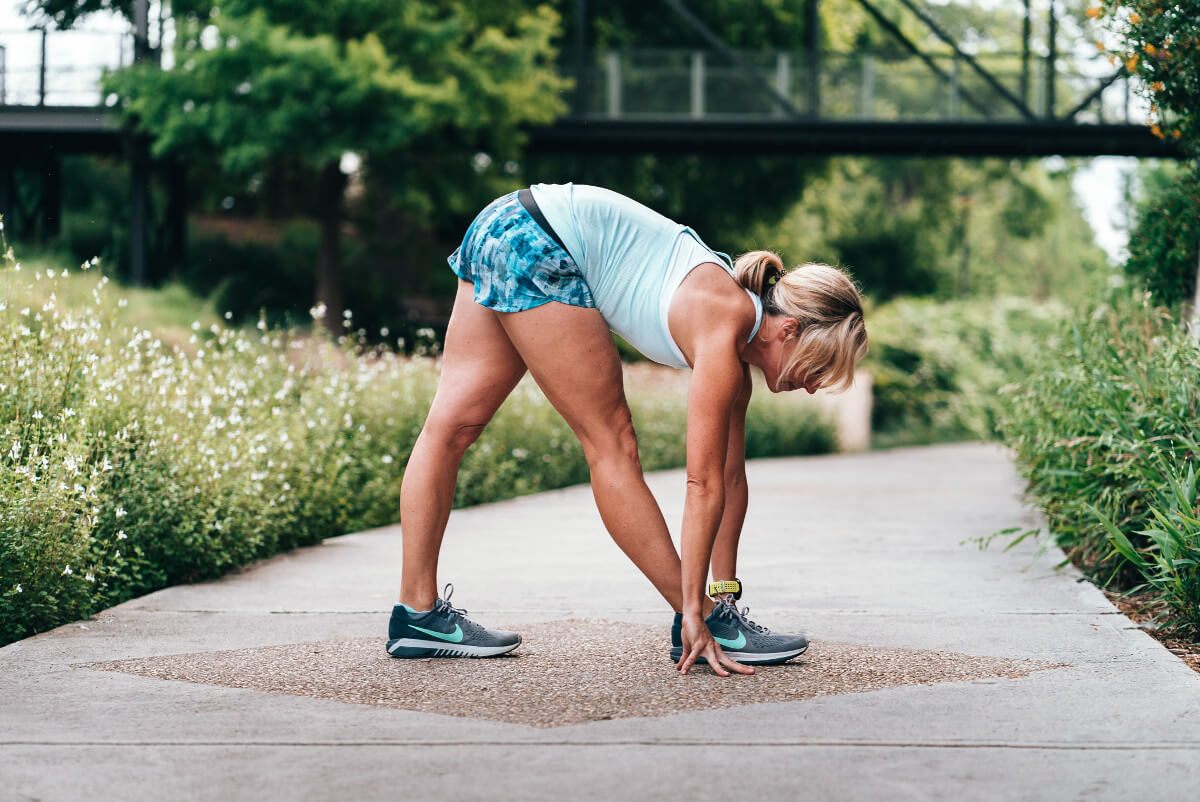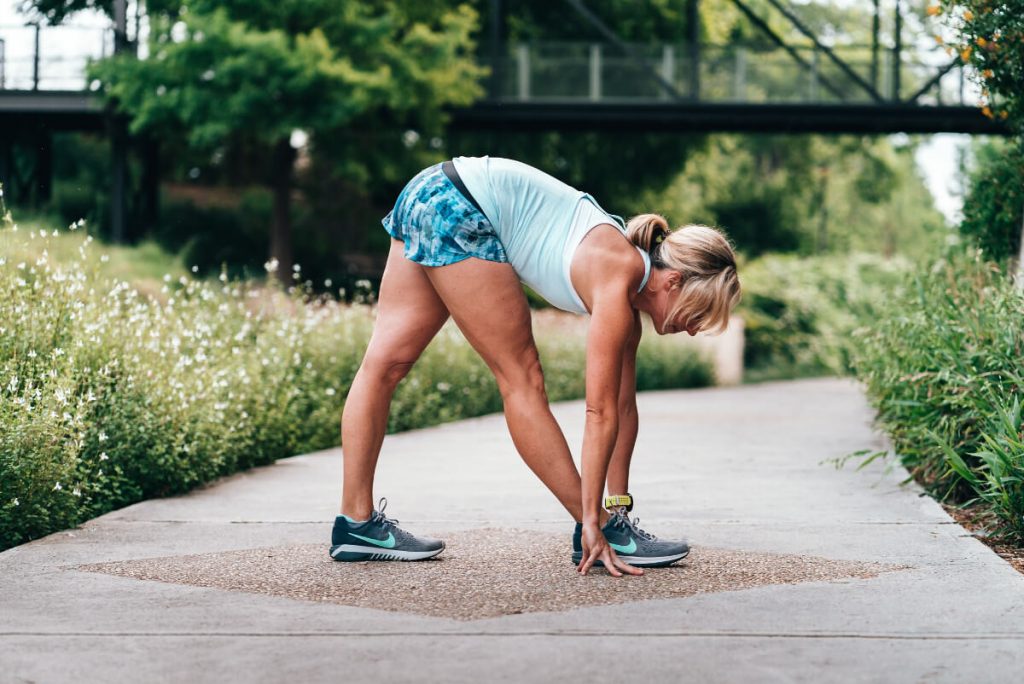 Other Factors
Budget – how much can you afford to spend?
Support – do you need arch support to prevent overpronation?
Terrain – are you a road, treadmill or trail runner?
Speed – are you looking for something for long runs or short snappy runs and races?
There is something to suit all requirements in the list above, from the Vaporfly Next%, Nike's most expensive and highest performance shoe, to the Winflo, an entry-level and affordable option but still of reliable quality and performance.
Interested in a wider range of brands after all?
No problem! We have a list of the best running shoes for women from all of the best running shoe brands, so you'll have an excellent starting point to browse for your next running buddies.
Do you have problem feet?
If you're actually here because you have problems such as bunions or shin splints, you might be better off looking at our articles dedicated to those problems.
The Nike Pegasus is an excellent option for shin splints, providing a nicely cushioned but stable ride. But there are loads of other options worth considering if shin splints are a problem for you, so be sure to have a read of our list of the best running shoes for shin splints before you go.
As for bunions, the Nike Lunarglide is a great option. But, many Nike shoes run a little narrow and if bunions are a problem for you, you'll be looking for extra space, and if possible a bunion window.
Have a read of our guide to the best running shoes for bunions to be sure you've covered all bases.
Are you a runner who also works out?
Maybe you're actually more into working out or doing CrossFit than specifically running?
If that's the case, running specific shoes may not be the best option.
Running shoes are designed for forward motion and don't love lots of variety in side to side movements or quick turns.
They'll cope with it for a while, but they won't perform as well or last as long as shoes designed specifically for the task. And, running shoes are expensive! Do your wallet a favor and keep your expensive running shoes just for running!
Check out our guides to the best workout shoes for women and the best CrossFit shoes for women if that's your jam.
Trust me, it's not excessive having more than one pair of shoes. And this is speaking from a minimalist's point of view.
You're still going to wear them out until they're unusable, you'll just have them for twice as long because they'll be sharing the weekly load with another pair, better suited to the job at hand.
That's a wrap for the best Nike running shoes for women.
Found your perfect Nike running shoe?
Be sure to subscribe to our newsletter for more great reviews and buying guides.