TOP 11 Best Wrist Wraps for CrossFit of 2023 Tested & Reviewed
From Overhead squats and Hand Stand Push Ups to Snatches and Thrusters, CrossFit athletes know firsthand that the daily WOD can put a strain on the wrists.
With a good pair of wrist wraps you can lift more weight, and go longer and harder, while protecting your valuable wrist cartilage, tendons and bones from overuse injuries.
That's why I got down to business researching and searching everywhere to create this carefully selected list of the 11 best wrist wraps for CrossFit of 2023.
Plus I include a quick buying guide and a CrossFit wrist wrap FAQs so you can get all your wrist wrap questions answered.
TOP 11 Best CrossFit Wrist Wraps 2023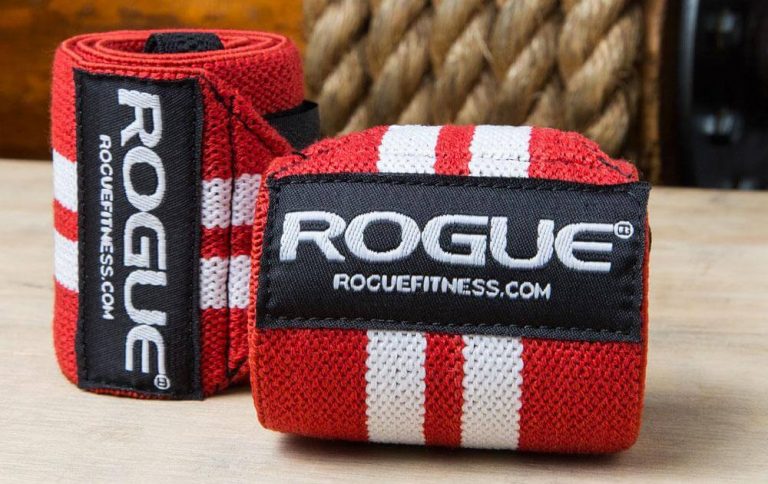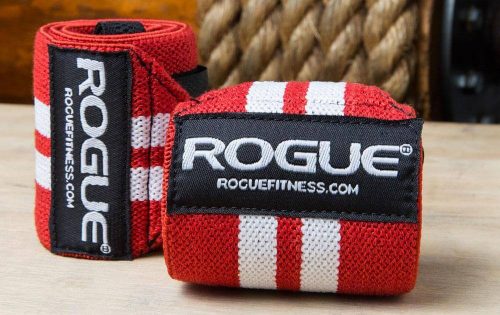 Review: Rogue wrist wraps are elastic style wraps with a Velcro closure. These wraps are a bit less stiff than Rogue's white line, but they are supportive enough for most CrossFit activities and for those who do not want super stiff wrist wraps.
These wraps are easy to adjust and get on and off. The quality of the hook and loop material is superior to others and these wraps will last longer too.
Pros
Affordable.
Cotton blend – comfortable and breathable.
Three lengths available.
Superior quality velcro.
Cons
The Velcro will wear the wrap material if it becomes attached to it.
Takeaway
Top-rated, supportive, moderately stiff Velcro-elastic wrist wraps at an affordable price.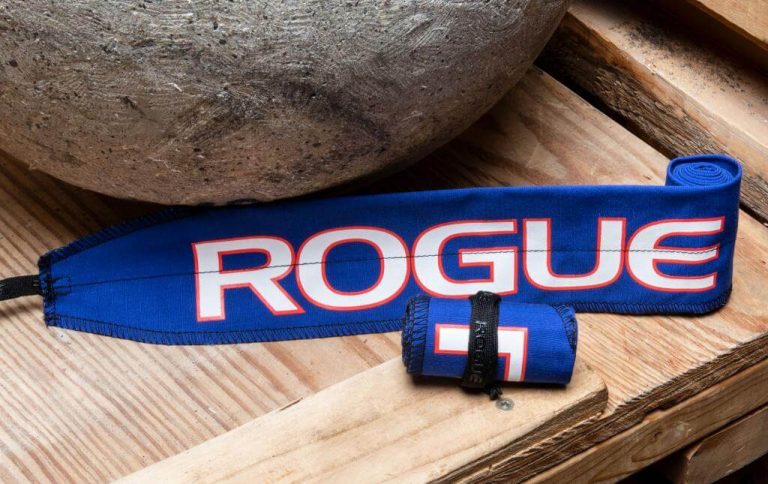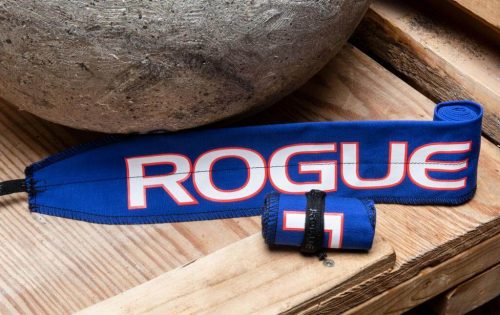 Review: The benefit of these nylon cloth twist tight Rogue lifting straps it that are lighter and less bulky than the elastic and Velcro variety.
If you want to tighten them, or loosen them up after a lift, it's simple, just twist them a bit. It really helps you keep your momentum in your workout when you can quickly and smoothly adjust.
Pros
Lightweight and slim-fitting, not bulky.
Made in the USA.
Fast and easy to adjust.
Cons
More expensive than the elastic style.
Takeaway
Top-quality Rogue wrist wraps that are light, not bulky and easy to tighten.
Rogue Wrist Wraps - White Series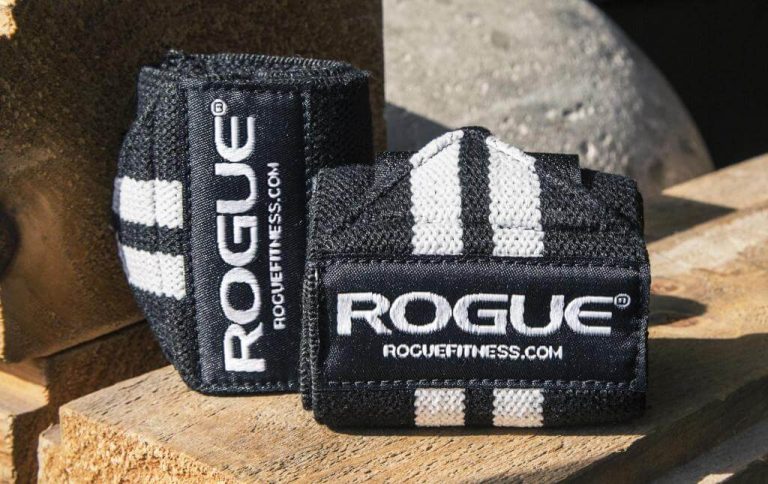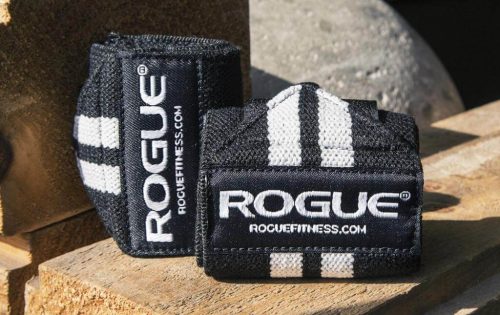 Review: White series Rogue wrist wraps are stiffer that the regular Rogue elastic and Velcro style wrist wraps. These are designed for maximum support and heavy weight.
Pros
White Series – stiffer than the regular Rogue wrist wraps.
Included thumb loop makes them easy to get on.
Unbeatable price for high-quality wraps.
Cons
Have a strange smell out of the package.
Takeaway
These top-rated Rogue wrist wraps have exceptional stability and support for heavy lifts.
WOD Wear Wrist Wraps for Powerlifting, Strength Training, Bodybuilding, Cross Training, Olympic Weightlifting, Yoga Support - One Size Fits All (Diamond Pattern)
INCREASE LIFTS AND GET MORE PRS! Lift more weight while protecting your valuable wrist cartilage from overuse injuries. Look good while training better and safer. What's better than that? PERFECT FOR MULTIPLE SPORTS! Great for many training styles: Yoga, Weightlifting, Powerlifters, Breakdancers, Gymnasts, and just about any sport or training method that uses the hands.
PRE-SHRUNK, DOUBLE BONDED, HIGHER QUALITY THAN THE REST! Double layered and made of heavy duty cotton with reinforced stitching. They will last through many workouts. Easy to wash; just pop them in your washing machine with a load of colors! You get one pair of pre-washed and pre-shrunk wrist wraps (2 wraps). Male and Female: one size fits all.
BUNDLE DISCOUNTS! Buy more WOD Fitness Products and save! Buy 2 and save 10%, buy 3 and save 15%, buy 4 and save 20%, buy 5 and save 25%!
Review: These lightweight WOD Wear wrist wraps are not bulky and are so easy to use. You just put the little stretchy black strap over your thumb, wrap them around your wrist and twist them to tighten and tie-up with using the black strap so they stay tight.
They come in fun colors and are breathable and comfortable to wear.
Pros
Easily tighten.
NOT bulky or cumbersome – good for small wrists.
Light, breathable material.
Moderate support – great for CrossFit.
Cons
Would be a little easier to use with a thumb loop.
Takeaway
These soft cloth wrist wraps are easy to tighten, lightweight and breathable, and are some of the most comfortable around.
RockTape Wrist Wraps for Weight-Lifting & Exercise, Competition Grade, Designed by Jason Khalipha, Red/White/Blue
STRONG WRIST SUPPORT - Designed for the heat of competition, we didn't compromise when building these wrist wraps. Strings won't break, and elastic won't become brittle. Get incredibly tight and strong wrist support in seconds.
EASY ON AND OFF - Uniquely designed with input from top athletes, these wrist wraps combine the best of lightweight fabric wrist wraps and bulky elastic powerlifting wraps - in one product!
BREATHABLE FOR COMFORT - Nylon and cotton fabric blend is washable, breathable and features a 10% stretch for support and comfort.
ONE SIZE FITS ALL - Trust us, we've tested them! 2.5" wide and 22" long.
SECURES WITH VELCRO - No dumb strings or straps - nothing to break or tear - just slap them on easily thanks to velcro!
Review: These RockTape wrist wraps are a hybrid of both style wrist wraps. They are soft cloth strips with no elasticity, yet they secure closed with Velcro instead of a strap.
They are long enough for all wrists sizes and do not feel cumbersome to wear.
Pros
Breathable nylon cotton fabric.
Velcro closure in a cloth wrist wrap.
Moderately supportive, good for lifting weight with high repetition.
Cons
Material is too thin for really heavy weight lifting.
Takeaway
Cotton wraps that secure with Velcro instead of a strap, the best of both worlds.
Schiek Sports Blue Line Wrist Wraps
Review: Schiek wrist wraps are long-wearing, moderate support elastic style wrist wraps with a Velcro closure.
They are offered in three lengths, with the 24 inch length being the most supportive. They are supportive, without being restrictive, making them great for CrossFit moves, moderate weights and bench presses.
Pros
Includes thumb loop for ease of installation.
Cotton material is breathable.
Made in the USA.
Moderate support.
Cons
Shorter lengths are not as supportive.
Takeaway
Best-rated, made in the USA, moderate support wrist wraps from a trusted brand.
Gangsta Wraps - Blue, 36 inch
Heavy duty material gives you the highest level of support.
Unique end loop design allows the Gangsta wrap to be used as a multipurpose wrap.
Review: Sling Shot Gangsta wraps are a level 3 out of 4 on the Mark Bell sling Shot grade of stiffness. This means they are great for heavy lifting. They can be used for strongman, CrossFit and weightlifting.
While the long wraps are bulkier, they are also the most supportive. They are stretchy, but can get very tight, and offer more support, the more you tighten them, making the level of support customizable.
Pros
Flat sewn loop can be used like a belt loop style or as a thumb loop.
Level 3 elastic, stiff for heavy lifting.
Available in 20 and 36 inches. Longer wraps are stiffer.
Cons
Takeaway
Perfect for the heavy lifts of Strongman, CrossFit and weightlifting, stiff and durable, meaty wrist wraps.
Sling Shot Wrist Wraps by Mark Bell
Review: Sling Shot wraps offer level 2 support, so they are more elastic and less stiff than the Gangster wraps. They are great for everyday CrossFit moves, when the WOD is not using heavy lifts.
These wraps are available in 4 different lengths from 20 all the way up to 40 inches. Keep in mind that longer wraps are stiffer.
Pros
Level 2 moderate support with some flexibility.
Available in 20, 26, 36 and 42 inch lengths.
Flat sewn loop can be used belt style or as thumb loop.
Cons
Takeaway
The most versatile wrist wrap, best CrossFit wrist wraps for everyday WODs.
Sale
MANIMAL Wrist Wraps for Weightlifting (Since 2010) – Professional Wrist Straps for Men and Women – Use for Strength Training, Bodybuilding, Powerlifting, Cross fit to Eliminate Wrist Pain in The Gym
Original Wrist Wraps Since 2010 - MANIMAL wrist wraps were designed to eliminate wrist pain. Founded by a cross fit coach who broke both his wrists and needed a solution to keep training without pain. At 17.5 inches, our wraps are the shortest and the easiest to put on and take off. They provide the perfect amount of compression and stabilization without having to use extra length to achieve the same result. Unparalleled comfort means continuous wear for long workouts without adjustment.
Built to Last 3 Years of Daily Use - You shouldn't have to replace your wrist wraps every 3 months. We've overbuilt our wraps with excess materials that are durable, comfortable and high-quality so they last years of daily use, instead of months. They feature a strong thumb loop with double stitching for the perfect, accurate fit every time. Backed by a Lifetime Warranty and USPA-approved you can feel good knowing your wrist wraps will perform better and last longer.
Continue to Train Hard - Pain Free - It takes time to build strength. Avoid wrist pain and injury during training with MANIMAL wrist wraps. They provide support, allowing you to push harder and go longer towards your fitness goals. With consistent use, you can make gains in strength and achieve bigger wins in the long run. MANIMAL is committed to helping you reach your training potential, without wrist pain!
Backed by a Lifetime Warranty - You've got goals to hit, you shouldn't be worried about faulty cheap gear! We know gear breaks down when you train hard or after years of daily abuse – we made them for this purpose, that's why we back every pair of MANIMAL wrist wraps with a Lifetime Warranty. If you experience any defects during your workouts, we'll be happy to replace your wraps. If your issue is outside our policy, we'll still find a way to take care of you and get you back to training.
Join a Community of Strong Men & Women - If you believe strength is a choice you're invited to our community of strongmen, weightlifters, bodybuilders, powerlifters, crossfitters and serious sport athletes who choose MANIMAL to help them hit their goals everyday. Every Wrist Wrap comes with an invitation to our website where you can join an exclusive community where you can get training tips, programs and other performance products.
Review: These Manimal wrist wraps are wide, substantial, stiff and good for moderate to heavy lifting.
4 Color schemes available, Old Glory, Thin Blue Line, OD and Night stalker. These wraps can be worn tight for maximum support during heavy lifts, or adjusted to fit looser for moderate support and comfort during everyday accessory work.
Pros
Long-lasting.
Wide and thick.
Customizable support.
Cons
This wrist wrap is short, compared to most, just 13 inches, not including the Velcro.
Takeaway
Great support, fast to wrap, with customizable support.
Bear Grips Extra Strength Wrist Wraps
Sale
Bear Grips Extra Strength Weight Lifting Wrist Wraps | Wrist Straps for Weightlifting Men and Women | Wrist Support Brace for Wrist Pain Relief, Lift More Weight for Bench, Gym, Powerlifting 12" & 18"
🔰 WRIST SUPPORT & STABILITY: Perfect wrist brace for tendonitis & weight lifting wrist support. Crush your workouts by lifting more weight.
💪 MOBILITY FOR ULTIMATE GAINS: Choose between 2-band bench wrist wraps or extra strength. 2 or 4 Built-in compression protectors, MOST in any weightlifting straps
🥇 FEEL THE DIFFERENCE: Quad Stitching gym wrist straps for men, strong closure wrist bands for working out, and sturdy thumb loop. Voted 5 stars
🐻 ADJUSTABLE STRAP FOR PERFECT FIT: Great lifting straps for weightlifting, powerlifting wrist support, cross fitness, WODs, and calisthenics. Push through your toughest workouts with the ability to adjust with our newest designed wrist straps
LOVE IT GUARANTEE: Once you try our weight lifting wrist wraps for women & men, you will never work out without them
Review: Bear Grips Extra Strength are their most supportive wrist wrap, with 4 elastic bands woven into the 2.5 inch wide wrap. Wrap lengths of 12, 18 and 24 inches are available.
Pros
Available in lengths of 12 to 24 inches.
Triple stitched, long-wearing.
Affordable.
Cons
Have an off smell out of the package.
Takeaway
High quality for the money, these wraps are comfortable, supportive and sturdy.
Contraband Black Label 1001 Wrist Wraps
Contraband Black Label 1001 Weight Lifting Wrist Wraps w/Thumb Loops (Pair) - Competition Grade Wrist Support USPA Approved for Powerlifting, Bodybuilding, Strongman (36in, Medium (White))
💪 PROFESSIONAL ELASTIC WRIST WRAP - Available in 18in, 24in, and 36in, these wrist wraps are designed and approved for competitive use in USPA Powerlifting events, bodybuilding, strongman, bootcamps, weightlifting, and more.
🦍 LIGHT DUTY - MEDIUM DUTY - HEAVY DUTY- EXTREME DUTY- Check our PRODUCT IMAGES for a suggested use chart. Perfect for injury recovery as well as support on maximum weight powerlifting sets and everything in between.
🏋️ HEAVY DUTY HOOK AND LOOP - Rated for 100,000 opens and closes, this hook and loop material is made to last. The hook & loop material keeps the wraps closed, the last thing you want is the wraps popping open in the middle of a lift.
💲 ECONOMICAL PRICE + HIGHLY RATED - Check our reviews. Our customers have recognized the professional quality of our wraps. Perfect wrist support for Bench press, military press, pushups, deadlift, squats, and more.
💯 NO HASSLE RETURNS AND 1 YEAR WARRANTY - There is a full purchase price refund within 30 days of your purchase if you are not happy for any reason. After 30 days, there is a 1yr full replacement warranty on this product for any manufacturing defect.
Review: Contraband has straps available for everything from light wrist support for accessory work or to keep the wrists warmed up, all the way up to extreme support wraps for heavy lifting. There is a wrap available from Contraband for every athlete.
The Velcro is strong and long-lasting, the wraps are wide compared to others, and you choose the length you need based on the level of support you are after.
Pros
3 inch width.
Available from 18 to 36 inches.
Available in light, medium, heavy and extreme duty support.
Cons
Slight rubber odor when new.
Takeaway
Top rated CrossFit wrist wraps with different lengths and stiffness levels available.
How to Choose the Best Wrist Wraps for CrossFit?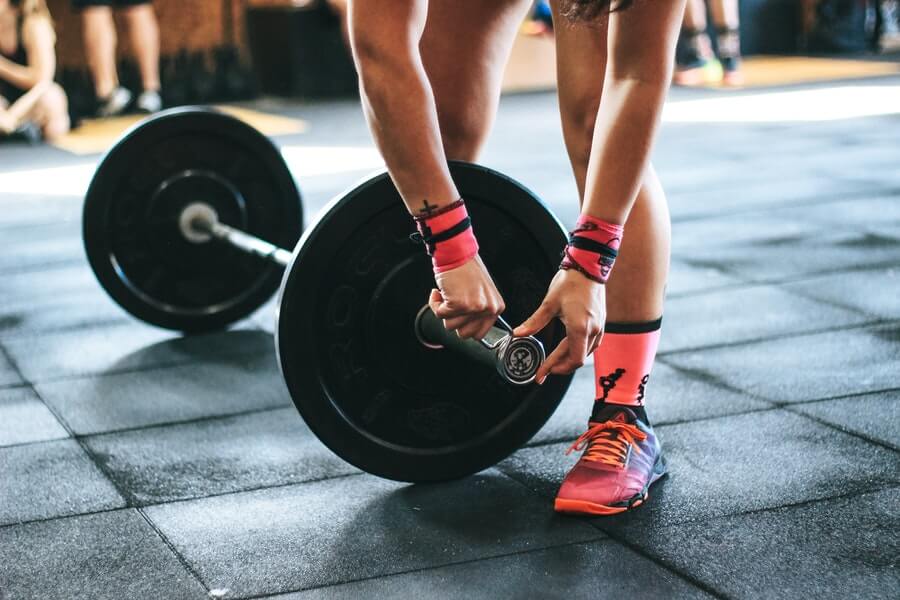 Choose Your Level of Support and Stiffness
Wrist wraps come in varying degrees of stiffness which determines how supportive they will be.
Light Support Wrist Wraps
Wrist straps that are more relaxed are good for accessory work. They can be worn continuously during your entire workout.
The support will keep your wrists warmed up, prevent some strain from movements like Burpees and promote circulation, but light support is not enough for moderate to heavy lifting.
Contraband wrist wraps makes wrist wraps with all four levels of support, including a light support wrist wrap.
Medium Support Wrist Wraps
Medium support wrist wraps are good for every day WODs and light to moderate lifting.
This level of support is usually enough to protect the wrists from strain, keep them warmed up and still be comfortable enough for wearing continuously.
Sling Shot Wrist Wraps by Mark Bell are a good example of medium support wrist wraps for CrossFit.
Heavy Support Wrist Wraps
When working with heavy weight most people need support to prevent their wrists from collapsing backward. Heavy support and extreme support wraps are in this category.
Heavy support wrist wraps are quite tight. They are usually too stiff to wear during the entire workout and are loosened, unless you are doing a heavy lift. This level of support is for lifts between up to 300 lbs.
Extreme Support Wrist Wraps
Extreme support wrist straps are for advanced athletes who lift more than 300 lbs. Extreme support wraps are very stiff and are made for maximal work, and feature extreme casting, immobilizing the wrist. These wrist wraps keep your wrist straight and improve your grip.
Obviously, this style of wrap is worn only during the actual lift, as it would be very uncomfortable to wear it for any significant length of time.
See Dave Tate show you how to wrap your wrist using wrist wraps.
Choose Your Length
The length of wrist wraps can vary considerably. I have seen wraps as short as 12 inches, and as long as 40 inches.
Here is the deal…
Generally, the longer the wrap, the more supportive it is. I see a lot of complaints from people who ordered wraps that were too short.
A 12 inch wrap is probably only going to wrap 1 and a half times around your wrist, so you can see that will not offer much support aside from maybe keeping your wrists warmed up.
People are generally more satisfied with the performance of wraps that are at least 24 inches long or more.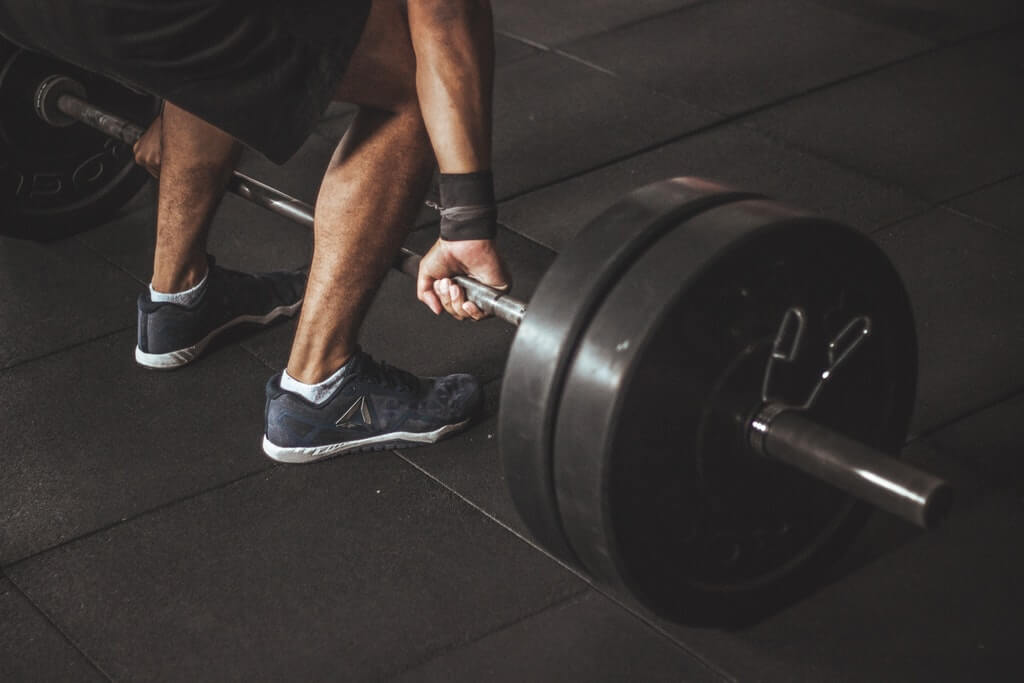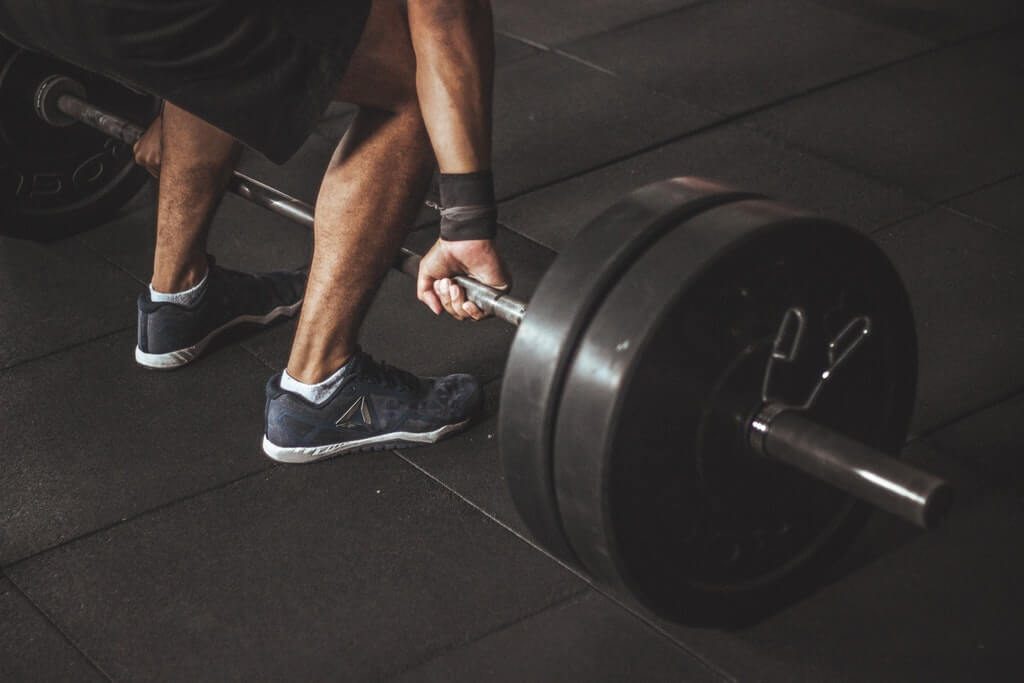 Choose Your Style
There are two basic styles of wrist wraps for lifting weight.
There is the classic elastic band/Velcro close style, and the cloth band with a strap that ties closed.
Let's briefly review each.
Elastic Band with Velcro Close
Elastic band wrist wraps with the Velcro close are the most common style. You can get them really tight and stiff, so they can be quite supportive.
They are pretty easy to get on, especially is they have a sewn-in thumb loop.
The downside to this style is they are bulky, the Velcro will eventually wear out, and they may not be as comfortable as the cloth wraps.
Cloth Band with Strap Tie
Cloth wrist wraps are pretty popular with the CrossFit crowd. The Rogue Wraps and the WOD Wear Wrist Wraps are both cloth wraps that you may see around your box.
Cloth wraps are comfortable, breathable, not bulky and they can be supportive if they are adjusted tight enough.
This style of wrist wrap has no stretch, and you simply twist the cloth to make them tighter.
Wrist Wrap FAQs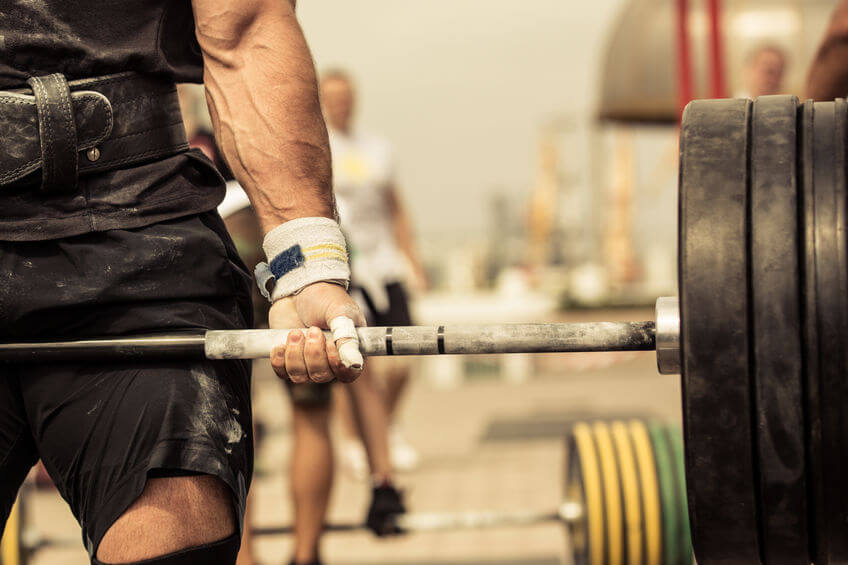 What are the Best Wrist Wraps for CrossFit?
There are many brands out there that make excellent wrist wraps for CrossFit, and choosing the best wrist wrap for CrossFit also depends on what particular activity you are doing.
For light lifting and accessory work
For WODs that do not include heavy lifting, I prefer the Rogue Wrist Wraps and Sling Shot Wrist Wraps by Mark Bell because they are flexible enough to be comfortable during the entire WOD, but can be adjusted to be more supportive when needed.
For heavy lifting
If the WOD includes heavy lifting, you need a more supportive, stiffer wrap. In this case, the best wrist wrap for CrossFit heavy lifts are Sling Shot Gangsta Wraps or Contraband Heavy or Extreme level wrist wraps, which have more support.
What Size Wrist Wraps for CrossFit?
The longer the wrap, the more supportive, stiff and bulky it will be.
If you lift heavy, you want a longer wrap. If you are doing accessory work, or lifting light to moderate weight, a shorter wrap is what you are after.
I will say this; many who get the shortest, 12 inch wrap, wish they had gotten a longer wrap. You can always wear the wrap looser for comfort, but it's hard to make a short wrap any more supportive since it only circles your wrist about one and a half times.
What Exercises Should You Use Wrist Wraps for in CrossFit?
Wrist wraps are used for both heavy lifting and other high volume CrossFit exercises that place strain on the wrists. Even bodyweight exercises, if done enough, can strain the wrists.
Your wrists have some delicate small bones and the cartilage can get damages from repetitions as well as heavy lifts, and that damage takes time for your body to repair.
Here is a list of the most common exercises where CrossFit athletes use wrist wraps:
Heavy Snatches
Overhead Squats
Front Squats
Deadlifts
Hand Stand Push Ups
Snatches
Clean and Jerk
When do I recommend you use wrist wraps?
For all the exercises listed above, for all Olympic lifts and any time you do an exercise that involves the wrists somehow and you find they are sore afterward.
What is the Difference Between Lifting Wraps and Lifting Straps?
Wrist wraps support the wrist. They protect the joints and cartilage, prevent the wrist from flexing back, excess flexion and immobilize the wrist during heavy lifts, preventing strain and injury.
Wrist straps are a tool, used to improve or increase your grip. The strap wraps around your wrist and the barbell allowing you to hold the barbell easier. Wrist straps insure that a weak grip does not prevent you from reaching your max potential on the lift.
If you are interested in seeing more wrist wraps I have a list of the best wrist straps for lifting here.
If you are curious about wrist straps, take a look here, I have put together this collection of the best wrist straps for heavy lifting.
Of course, if the grip is a limiting factor for your CrossFit Olympic lifts, you might also consider CrossFit hand grips or CrossFit gloves, which are also great options for increasing your grip.
That's a Wrap!
I hope this list of reviews of the best wrist wraps for CrossFit helps you find the right pair for you.
While we are on the subject, if you are considering building a CrossFit gym in your home or garage, I have just the thing for you.
This carefully chosen list of the best CrossFit equipment to build your garage gym has all the equipment you need to build a fully functioning CrossFit gym.
Do you love fitness gear? We share that passion!
That's why you should sign up for the Garage Gym Power newsletter and always be informed when new gear reviews and fitness news are released.