CrossFit Versus Calisthenics – Sweat Your Way to Greatness
I get it – you're curious about getting into shape but hesitant to buy into just another fitness fad. I've been there myself.
In fact, I was so curious about CrossFit versus calisthenics and which would get me in shape faster, that I tried both out to see which one delivered a better whole-body workout experience.
The winner? Ultimately it depends on your end goals, and whether or not you thrive in high-intensity group environments.
Both workouts will put you to the test, leaving you exhausted, sweaty, and begging for more.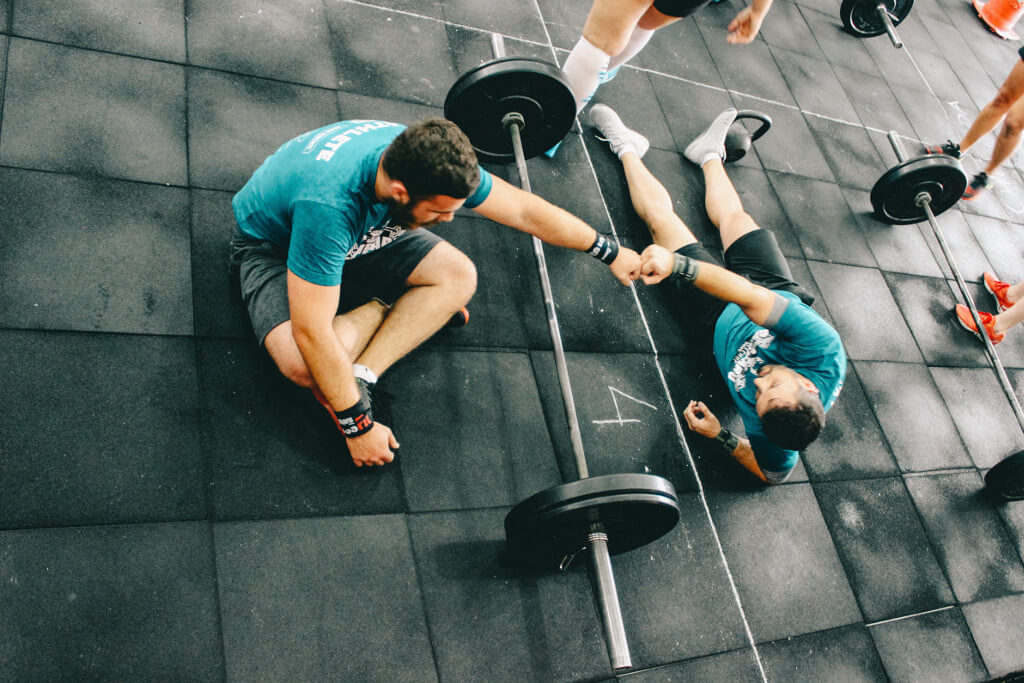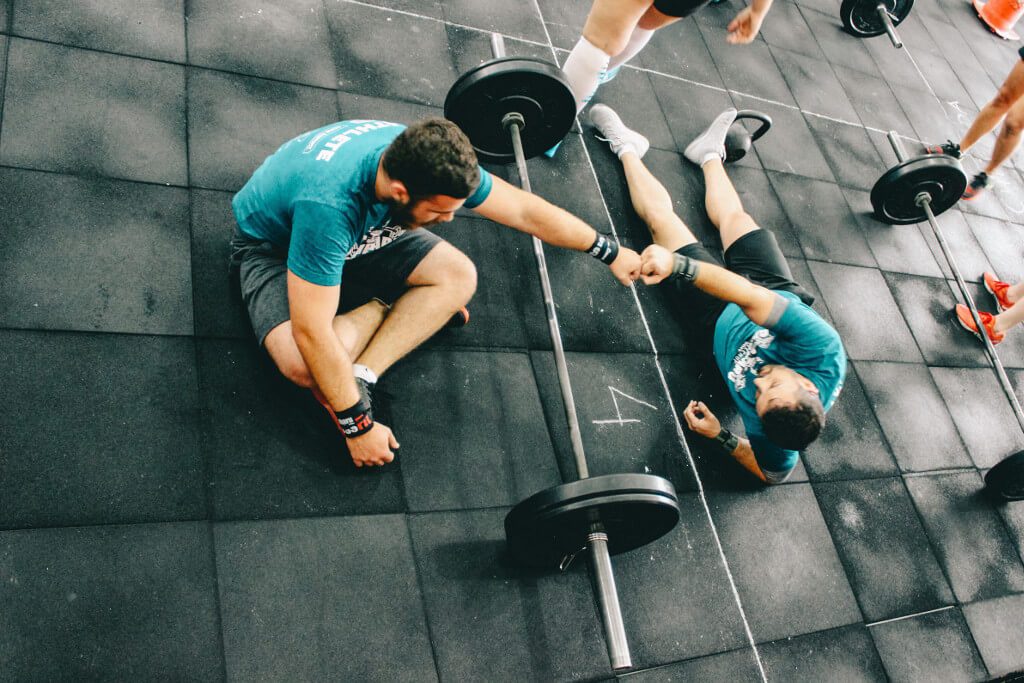 What's the Difference Between CrossFit and Calisthenics?
To put it into super simple terms, calisthenics utilizes your body weight and a series of heart-rate-amping exercises to kick your body's fat-burning instincts into action.
CrossFit involves varied, high-intensity movements (both with and without added weight and resistance) designed to take your muscles to the brink of breakdown so they can be built back up stronger over time.
CrossFit Borrows from Different Sports to Create Engaging Workout Sessions
From running to gymnastics to Olympic weightlifting to plyometrics, CrossFit takes elements from countless sports and workout disciplines and combines them into uniquely intense sessions.
Weighted balls, free-weights, rowing machines, and jump ropes are all common CrossFit workout tools – even huge tractor tires come with the territory!
Equipment aside, if you spend even a few minutes inside a CrossFit "Box" as their gyms are called, you will notice a distinct team-like atmosphere unlike any other workout class out there.
Members are incredibly devoted, supporting one another and, from what I saw, constantly calling out encouragement to their neighbors.
Many workouts of the day, or "WOD" as insiders call them, are usually timed so that you can track your progress and compare your growth the next time that workout appears on the schedule.
At CrossFit, you aren't competing with anyone but yourself, pushing your own ideas of endurance and strength to the max so you can achieve your goals.
CrossFit approaches fitness holistically. There are 10 components that are regularly practiced: stamina, strength, power, flexibility, speed, agility, balance, accuracy, cardiovascular endurance, and coordination.
The primary goal of CrossFit is whole-body wellness.
That means physical strength and mental toughness; a healthy range of motion and explosive power.
No matter your athletic background, there is something for you to find success and enjoyment with when you do CrossFit.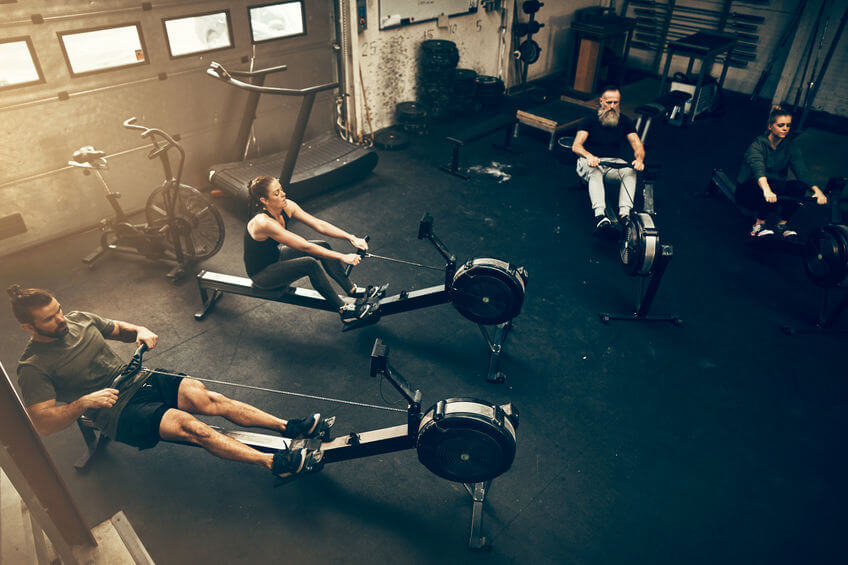 Seems Overwhelming? That's Totally Normal.
While combining so many movements and sport elements into different workouts each day can definitely be a lot to learn and take in, those that stick with it agree that it is well worth the learning curve.
Plus, variety is the "spice of life," after all!
Calisthenics is Simple, Effective, and Solo-Friendly
Where CrossFit thrives on an intensely intoxicating group workout atmosphere, calisthenics is typically something you do on your own – although there are definitely classes you can take and groups you can join if you prefer to workout with others.
You really don't need any equipment to get started, although access to stairs and a pull-up bar are recommended.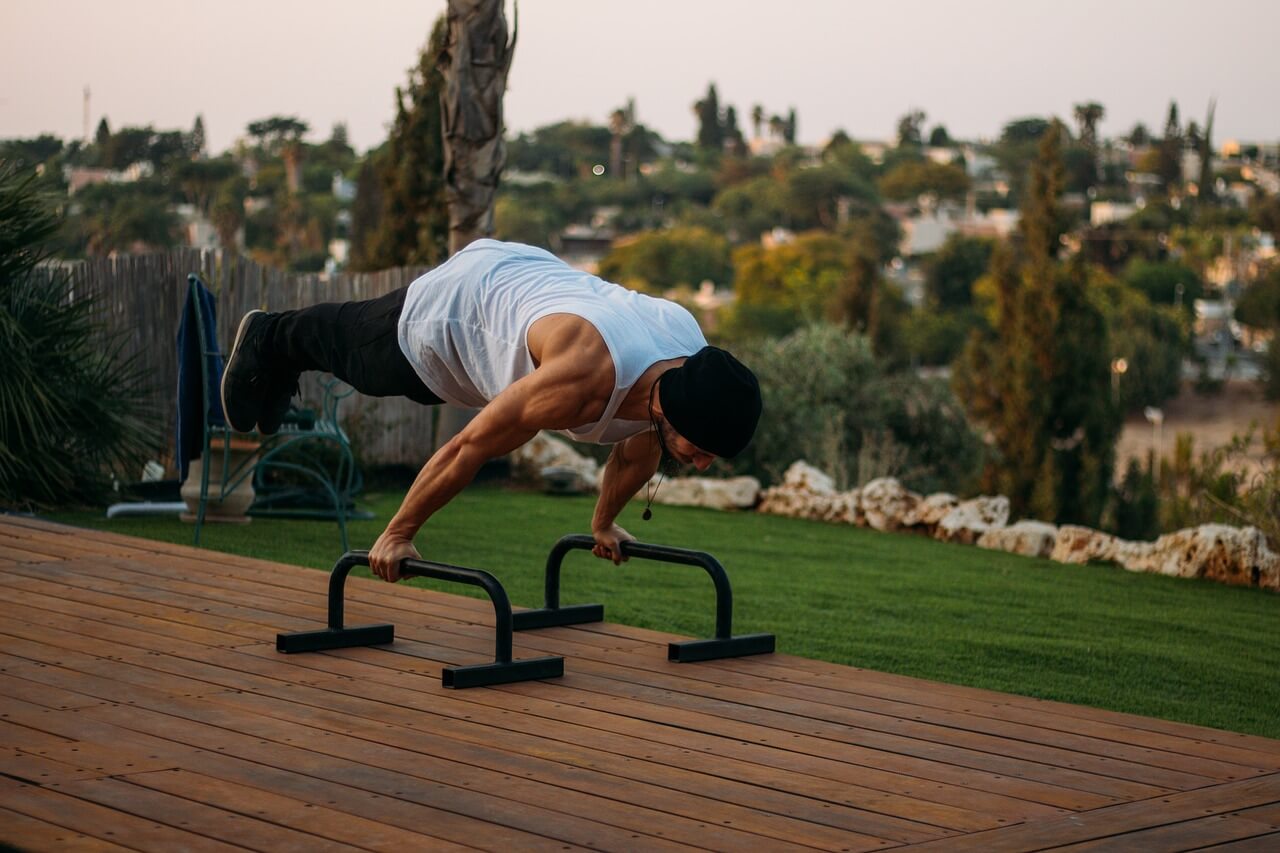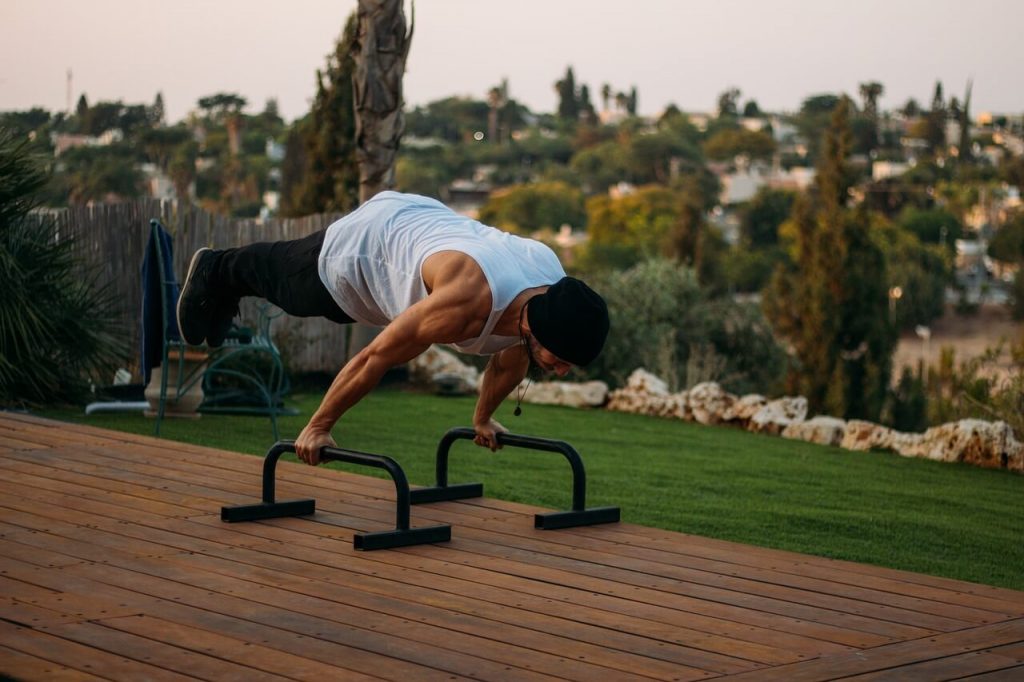 This low barrier to entry makes it incredibly easy to try these body-weight-focused exercises for yourself to see if they are something you enjoy. Calisthenics is also very easy to learn since many motions are repetitive and mirror normal, everyday activities like using stairs and squatting.
Sound simple? It is!
And the best part is that it is also incredibly effective. Dancers, professional athletes, and even bodybuilders all sing the praises of calisthenics.
You can use the exercises to build muscle or tone back fat, depending on your goals. You can also start these workouts from any athletic starting point, be that as an established athlete or as a self-professed couch potato with zero endurance or muscle tone.
Over time, you will be able to move into more difficult calisthenic movements, like handstands, for example, which require a lot from major muscle groups and also target your small muscles for a whole-body strength and balance workout that engages your core and promotes flexibility.
Unable to get to a gym?
You can do calisthenic exercises virtually anywhere.
That includes hotel rooms, living rooms, or even your local park. Customizable flexibility like that is what makes this workout option so attractive to people with busy lives or inconsistent schedules.
Calisthenics or CrossFit – Which Has Better Workouts?
The easy answer is calisthenics; after all – virtually no equipment is required and all you need to be able to do to complete beginner workouts is have a basic sense of coordination and muscle strength.
However, even entry-level calisthenics exercises require a certain level of confidence and athletic know-how in order to be able to properly pull them off by yourself or by following along with an online video or training guide.
For some, this choose-your-own-adventure style of exercise that lets you mix and match your exercise routine or that requires you to follow a video of exercise recommendations can be daunting.
Some people may prefer to blend into a group setting or have the ability to ask questions to a coach. If that is the case, then you may prefer the guided workout options CrossFit provides.
A typical CrossFit workout begins with a group warm-up and then everyone dives into the posted set of exercises.
While you can complete everything at your own pace, there is an expectation that you will push yourself to complete everything as quickly as possible. Many elements are timed or use a countdown clock, so it is possible beginners may not even finish the workout in its entirety.
CrossFit lovers also have the option of completing WODs on their own; although, if you do not have access to the necessary equipment it may be difficult to figure out how to modify things safely and effectively.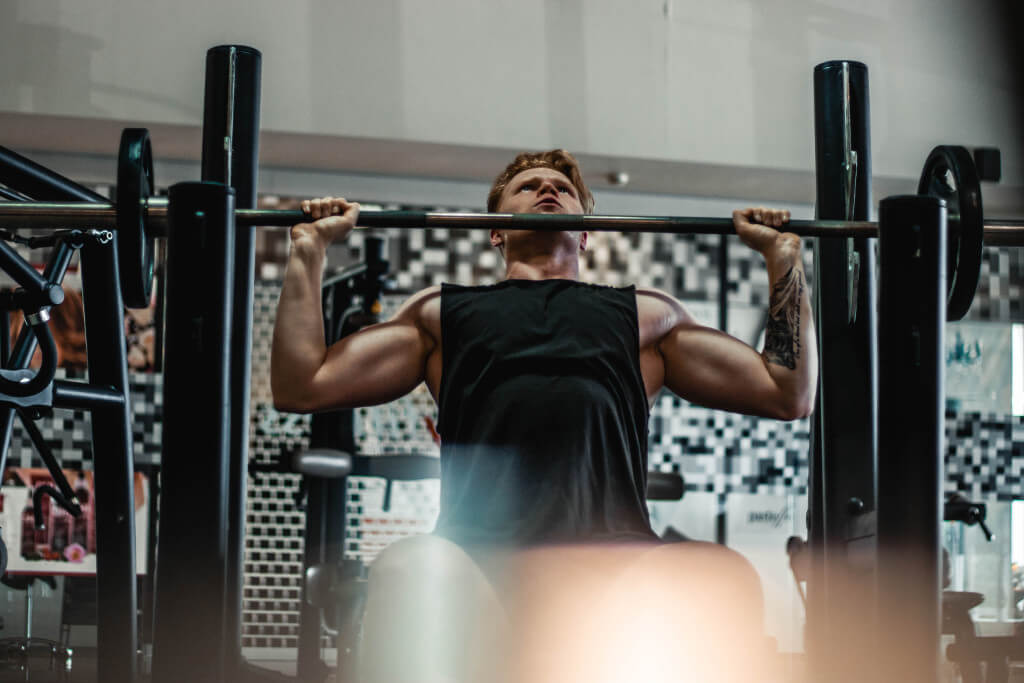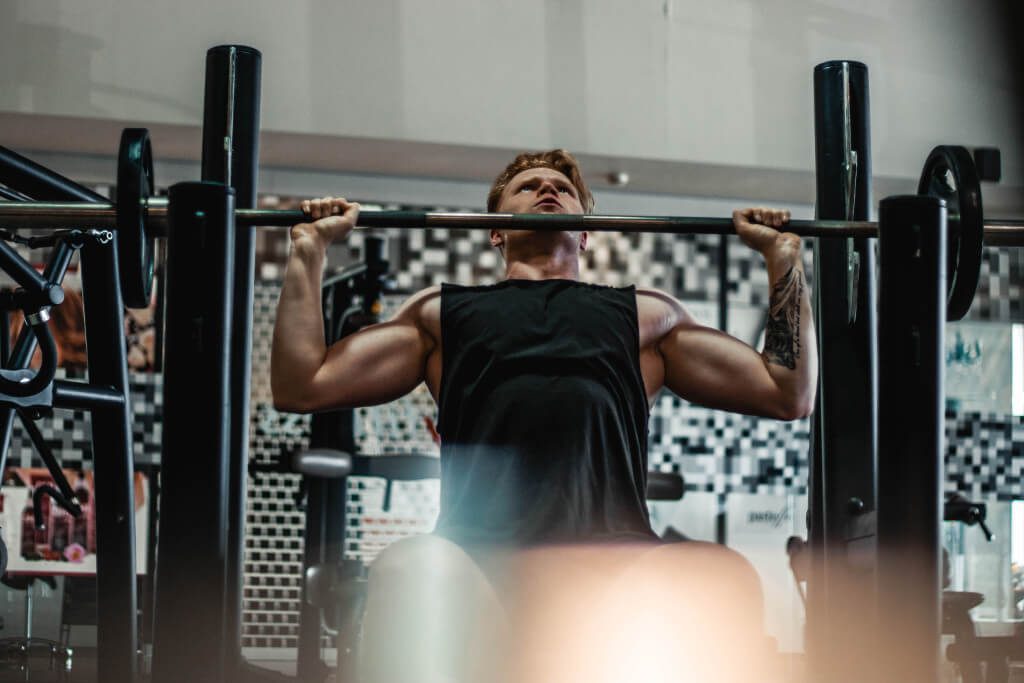 Total Body Transformation
I went into my exploration of both calisthenics and CrossFit because I wanted to improve my overall fitness and change the way my clothes fit.
Your reasons for starting a workout program may be the same, or they may differ radically.
Maybe you need an emotional outlet, or perhaps you want to connect with like-minded athletes. Maybe you are bored with your current exercise classes and want to spice things up.
These are all great reasons to try something new, but both CrossFit and calisthenics deliver big time on another huge element: total body transformation.
Because these workout programs incorporate endurance, small and large muscle targeting, and varied exercises, they are able to change the way your whole body looks and feels in one fell swoop.
Who doesn't want that?
The cardiovascular and muscle tone benefits are just the tip of the iceberg, though. Exercising has been proven to release endorphins; something most of us have heard at some point in our lives, so this is not new information.
However, recent studies show that the intensity of your workouts matters.
In the study, researchers found that "High-intensity workouts led to a significant rise in the release of endorphins… this occurred in areas of the brain associated with pain, reward, and emotion… At moderate training intensities, the pleasurable sensations caused by the possible release of endorphins may even promote habitual exercise."
So what does this mean for you?
It means that when it comes to choosing an exercise routine, the choice of CrossFit versus calisthenics is not nearly as important as the choice between low intensity and high-intensity workouts.
If your goal is to build a consistent routine and transform your body, mind, and attitude, then either one of these intensely fun workouts would be a great choice.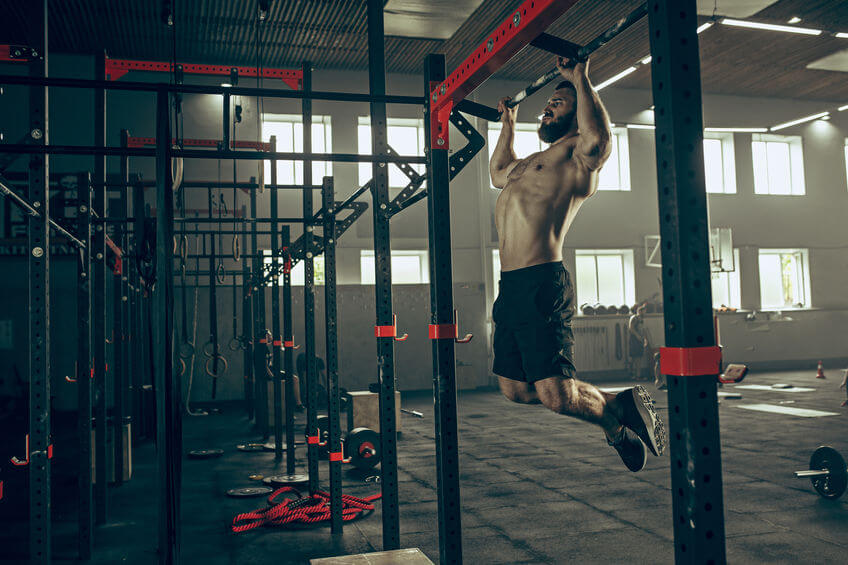 Live Life Abundantly and Athletically
Fitness should be a lifelong journey, not just a checkbox that you tick off once or twice a week.
Finding something you love and can stick with is one way to ensure that you can live a healthy, active lifestyle for the months and years to come.
Want to learn more about how to transform your life and your body through fitness?
Join our online community! It's completely free, and every month you'll get relevant, motivating fitness information and tips sent right to your inbox.
Don't wait – join the club today!