Best Ankle Weights + Complete Guide with Exercises & TOP 15 Reviews 2023
Want to up the intensity of your workout a notch?
Would you like to condition and tone your body while you go about your daily routine?
Has your doctor recommended ankle or wrist weights for rehabilitation or therapy?
Whatever your reason for looking for the best ankle weights or wrist weights, you have come to the right place.
I will review 15 of the best ankle weights available today, answer your ankle weight questions and show you a few exercise routines you can start today, using just ankle or wrist weights.
TOP 15 Best Ankle Weight Reviews 2023
What is the Story with Ankle Weights? The Best and Worst Ways to Use Them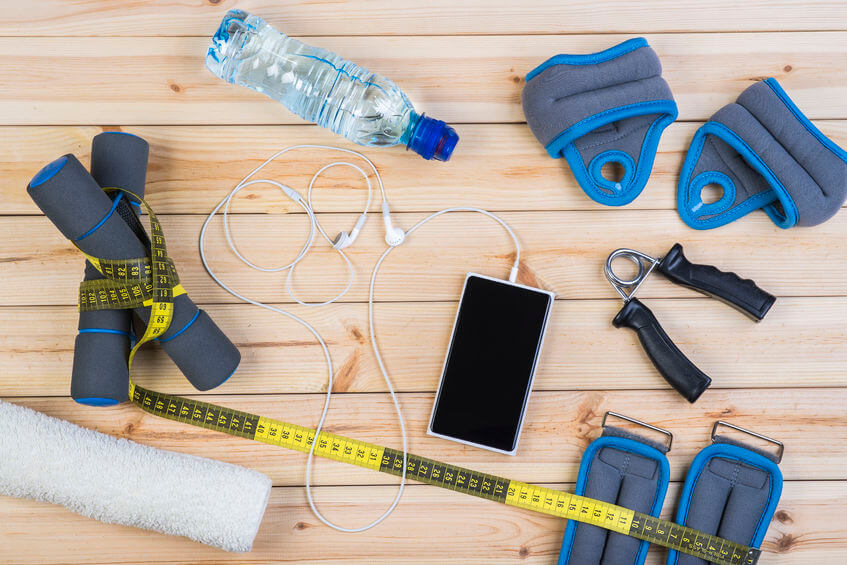 Ankle weights have been around for a while. It used to be, a doctor or physician may have prescribed them to add a little resistance and challenge to a sedentary persons walking routine.
Are wrist and ankle weights good for you?
These days, however, many doctors and sports professionals are shying away from prescribing the ankle weights for walking or running due to wear, tear and possible injury to joints and tendons that may occur with repetitive motion like walking for an hour. (resource)
But let's not throw out the baby with the bath water!
While ankle weight may not be good for long periods of repetitive motion, they do have quite a bit of utility.
They are great for stationary exercises, improving performance on HIIT and CrossFit movements and so much more.
We will discuss the best ankle weight exercises in a minute, but first…
Should You Use Ankle Weights?
Ankle weights, when used properly, are intended to make activities you are already engaging in, more challenging.
So, if you find that burpees, box jumps, leg lifts, extensions and raises ect hold no more challenge, by all means, pick up a pair.
Sometimes ankle weights are appropriate for beginners. It depends on the fitness level of the individual and the exercise they are performing.
In addition to that, ankle weights can be used as dumbbells in a pinch, so it may be handy to have a pair available. They are quite versatile.
The ankle weight debate: The controversy get's real with Rock Lee.
Some of the Best Ankle Weight Exercises
There are some pretty awesome uses for ankle weights, and the variety is limited only by your imagination.
The Butt Lift Workout
Ankle weights are a great way to shape, tone and "roundify" the butt or glutes. For a bikini ready body, ankle weights are a girl's secret weapon.
But ankle weights are not just for Bikini models, they are good for all kinds of athletes.
Jump up!
Ankle weights can help your jump performance.
Improve Vertical Jump Height
In this video A.J. demonstrates how ankle weights are used to improve vertical jump height, and offers a suggested routine.
Kick it!
Ankle weights have a place I many martial arts and fighting sports training.
Agility
Ankle weights also help improve agility movements.
Soccer – soccer agility movements like dribbling, step overs, and the speed of other skill moves.
Core Work
Ankle weights are perfect for strengthening the core.
Some exercises you can do with ankle weights:
Ankle Weights Pros and Cons
Pros
Cons
What are the Different Types of Ankle Weights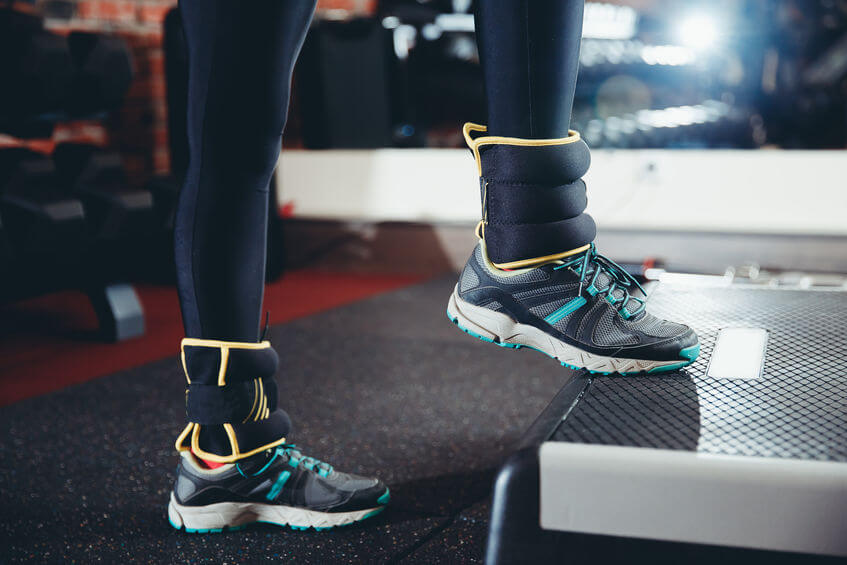 Adjustable
There are a few brands that make an adjustable ankle weight. These have rods or bars that sit in pockets on the weight and can be removed to customize how heavy the weight is.
Velcro strap
This is the most common type of ankle weigh. It has a Velcro strap that threads thru a metal D ring or square loop.
While these are the most popular and are known to fit both large and small ankles, their downfall is the strap may chafe or scratch an exposed ankle.
Velcro body
These weights incorporate the Velcro into the body of the weight, eliminating the need for a strap.
These are great, but a common limitation is size. They tend to, as a group, run small and may not fit people with really large or swollen ankles.
These are my favorite style of ankle weight and in my opinion, the best ankle weights for exercise.
What to Lookout for When Choosing the Best Pair of Ankle Weights
Material – look for fabric that is durable and wicks sweat and perspiration. Another nice feature, if you plan to use the weights outside, is reflective material incorporated into the weight.
Style – As stated above, there are three styles-adjustable, Velcro strap and Velcro body style. Choose what is best for our needs.
The Velcro strap weights are good for those with very large or swollen ankles.
The Velcro body ankle weights are the most comfortable, but do not always accommodate large or swollen ankles.
Waterproof – Pool Use – if you plan to use the weights for water or pool activities look for a waterproof brand.
You cannot use regular ankle weights as the metal parts may rust and the sand inside will retain water for a long time and may not dry between use.
Ankle and Wrist Weight FAQs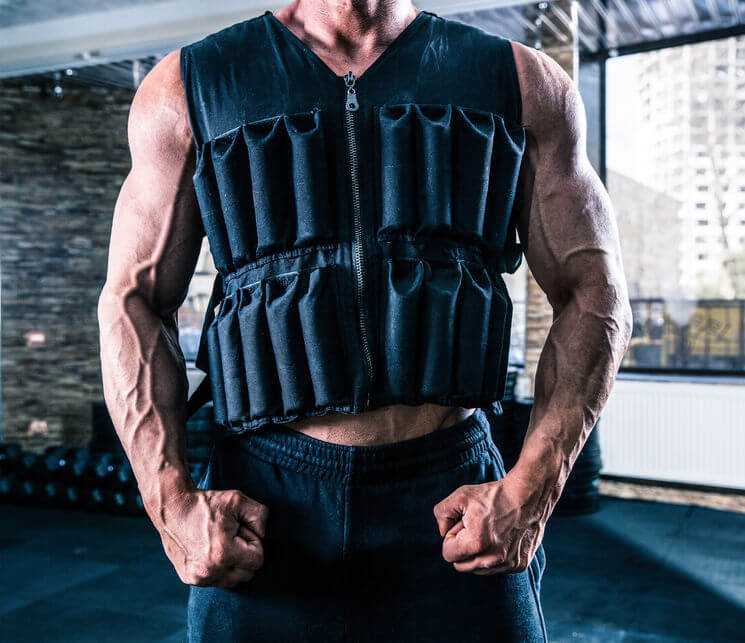 What muscles do ankle weights help or work while you walk?
Great question!
If you are wearing ankle weights while walking, expect to feel the burn in your Hamstrings Quads and glutes. Plus using ankle weights while walking works your heart just a little more due to having to move a heavier load.
How long should you wear ankle weights?
Ankle weights should not be worn all day long because they do cause strain on the joints if worn for that long.
During a workout or while running errands or cleaning the house is not long enough to cause damage, but more than a few hours is too long according to Terry Downy, a Physical Therapist.
Do ankle weights make you run faster?
If you train with weights on your ankles be sure to limit the time. Too much can cause joint problems.
If you train using ankle weights, you will pick up speed once the weights are off.
But…
Ankle weights are better for walking, yoga, floor exercises, plyometrics and other strengthening and toning work. If you want to add resistance to your run, try weighted vests.
Do ankle weights help you grow taller?
I searched and searched for a credible answer to this question and could not find support for the idea that ankle weights increase height or that ankle weights can help make you taller.
Even if ankle weights did stretch your legs a bit, the increase in height would be small and temporary.
Can ankle weights increase your vertical jump?
Yes! A Vertical jump, like a box jump using a plyo box depends on using explosive strength to propel you up onto the box from a standing position.
The weights serve to strengthen the muscles you use while you jump. Once the weights are removed, you have incrementally more power and can jump just a little higher.
In this instance, the weights act as resistance for your plyometric move.
Do ankle weights help you lose weight?
Like any resistance training or exercise, ankle weights can be a tool to help you lose weight. Keep in mind, weight loss is about 20 percent dependent on physical activity and 80 % what you eat.
If you are looking for a plan to meet your fitness and weight check out this body upgrade guide.
That's a wrap!
Take your fitness to the next level and invest in a pair of ankle or wrist weights to add to your routine.
Want another option to add some serious challenge to your routine?
Weighted vests can add much more weight than ankle weights, and the load on your body is more natural that the load created by ankle weights. Check out our weighted vest reviews here.
Don't forget to sign up for the newsletter. Subscribers receive free exclusive content and guides, and we promise – NO spam!