TOP 14 Best Sports Bras for CrossFit – Recommendations and Reviews for 2022
Ladies listen up!
I know it's a struggle to find the best bra for CrossFit.
As a CrossFit athlete myself, I know how hard it can be to find a bra that performs well and looks cute.
You need a bra that can hold everything down under impact while looking really cute at the same time.
Some of you ladies want a bra that can be worn as is with no top or tank, because let's be honest, you get hot and sweaty and going shirtless is so much more comfortable.
This hand-picked, carefully-curated lineup has something for every lady, bras you can wear without a shirt, bras for large breasts, small busts, wide backs, muscular backs, plus size, etc.
Let's get to it!
TOP 14 Best Bras for CrossFit 2022
Quick Buying Guide to the Best Bras for CrossFit
Here are a few things to consider before you decide on the best CrossFit bra for you.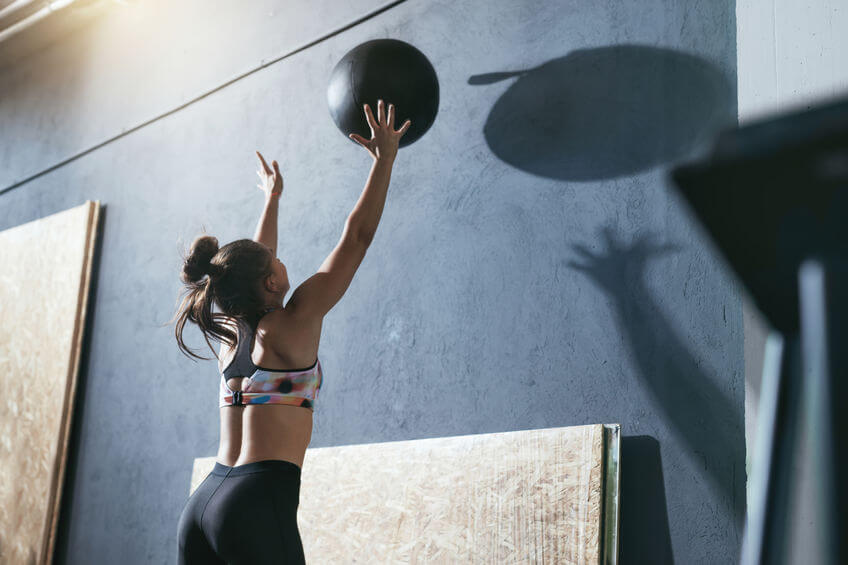 Should My CrossFit Bra have Padding?
Personally, I like a touch of padding because I find it covers headlights and I feel more confident and covered wearing a bra with a little padding.
Some ladies don't like padding because it adds extra volume, and certainly, a heavily padded push-up type bra is not the best for the gym.
Heavy padding can get hot, and the point of a sports bra is hold the ladies in and keep them under control, not create visible cleavage which is the goal of heavy padding.
Of course, your preference is what really matters, but the padding is a factor to consider.
How do You Feel Wearing it? Test it Out!
Try the bra while running, for box jumps, wall balls, thrusters, double unders, weight lifting, and handstands.
Do you feel safe and secure doing these dynamic movements? If so, you may have a winner.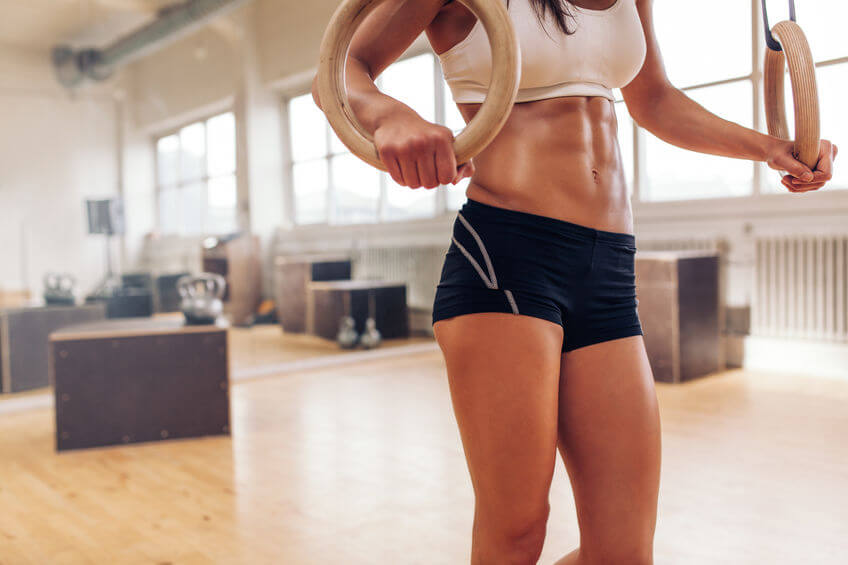 What CrossFit Bra Style is Best for Me?
There are several style bras:
CrossFit Bra that can be Worn without a Top
There are CrossFit bras you can wear without a top. These are popular with many female athletes.
They look really cute and they keep you cool during your workout. But some ladies may be uncomfortable showing a lot of skin, and this type of bra shows a lot of skin.
Shelf Style Compression Sports Bra
There are shelf style bras that use compression to hold you together. These are the traditional style sports bras that you put on over your head.
They can be a pain to get off when you are hot, sweaty and sore after a workout and they tend to give you a flattened, mono boob look I am not a fan of.
Sports Bras that Fit like Normal Bras
There are sports bras that are more like regular bras with moisture-wicking, quick-drying, light sports-specific material that is ventilated and quick drying.
These bras may also have other sport-related features like wider straps and strategically placed mesh panels.
These bras are easier to get on and off, and usually quite supportive and comfortable. The downside is that this type almost always needs to be worn with a top or tank.
CrossFit Sports Bra Recommendations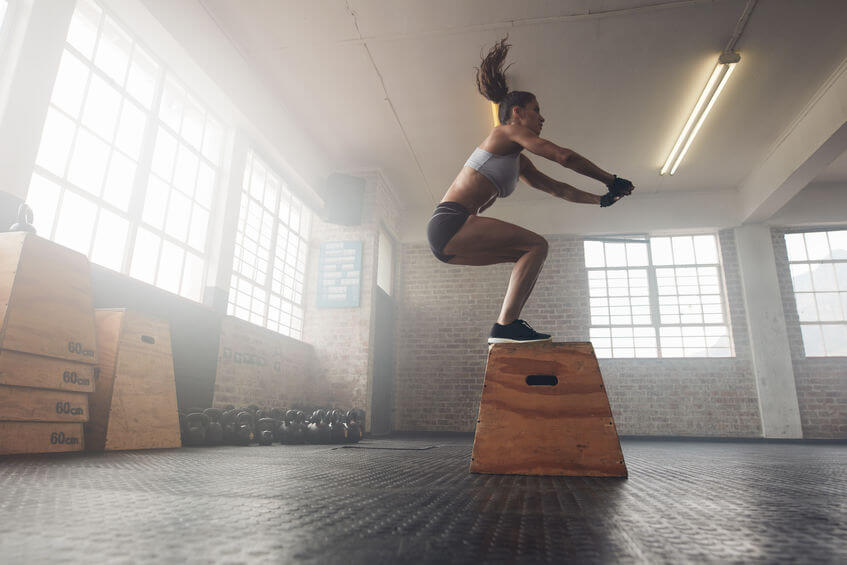 Can You Recommend a Good Bra for CrossFit for Ladies with a Wide Back?
Freya Women's Active Underwire Molded Sports Bra has wide set cups and 4 rows of hook and eye closures which really anchor the bra, and a wide range of sizes so you can get a custom fit.
Remember, always measure your rib cage right under the breast to get the right width for your back.
Can You Recommend a Good Bra for CrossFit for Ladies with Really Large Breasts?
Enell High Impact Sports Bra is the bra for women who have large breasts and experience pain, excessive movement and exposure with other bras.
The Enell bra locks your breast down, keeps them secure and concealed and gives you the confidence to do any exercise without worrying about what your boobs might do.
Article Summary
I hope you find your best bra for CrossFit in this lineup.
While you are in the market for CrossFit gear, why not take a look at the best CrossFit shoes for women and the best women's CrossFit shorts to round out your workout wardrobe.
If you love garage gym gear and reviews, sign up for the newsletter and never miss another CrossFit gear or equipment review again.