TOP 6 Best Bumper Plates Sets for CrossFit & Weightlifting Reviewed 2019
Good quality bumper plates can really make a difference to your workout, you want them to be durable, long-lasting, and if we're being honest here you want them to look cool on Instagram!
The problem is that to the untrained eye, all bumper plates look the same, this article will help you to pick the best bumper plates for you.
| Picture | Best Bumper Plates | Our Rating | Available |
| --- | --- | --- | --- |
| | XMark Bumper Plates | | |
|   | X Training Equipment Bumpers | | |
|   | One Fit Wonder 250lbs Set | | |
|   | Rep Fitness Bumper Plate Package | | |
|   | Ivanko Calibrated Bumper Plates | | |
|   | York Training Bumper Plates | | |
There are three main types of bumper plates available, these are: Competition standard, training standard, and technique bumpers which are very basic (but very durable).
If you are shopping for a home gym or CrossFit box then the basic set of Bumper plates is probably your best shout (training standard would also be acceptable).
The Competition standard plate sets are only required for (you guessed it) competitions, or if you're very serious about your lifting (i.e. powerlifters).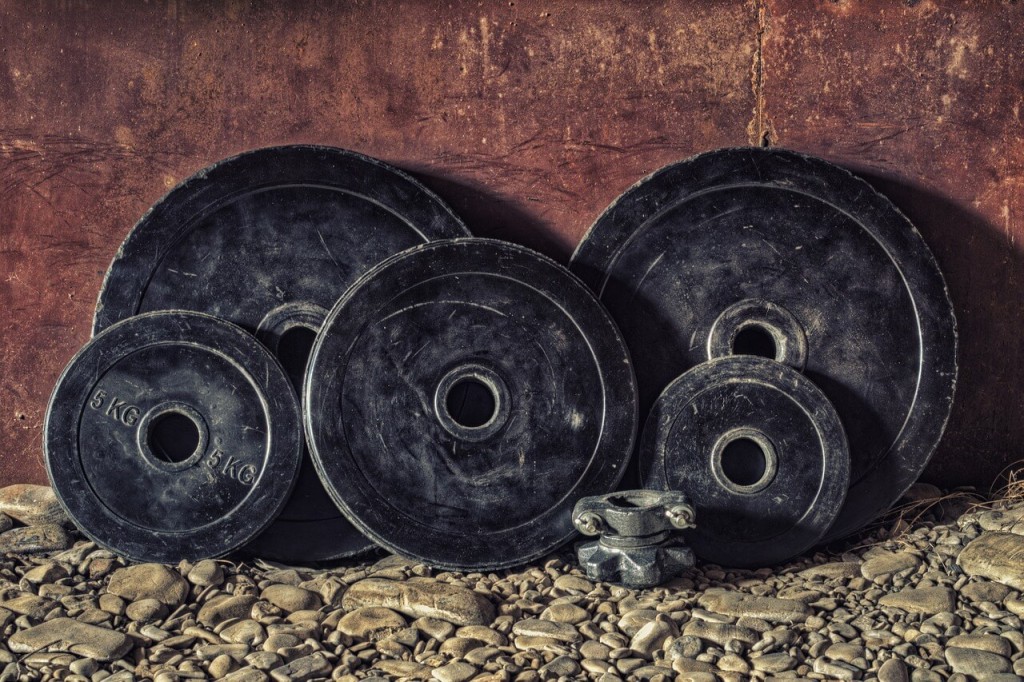 The difference between bumper plates and regular plates is that bumpers are made of rubber and are designed to be dropped, whereas regular steel plates are designed to stack well.
If you're looking to place as much weight on the bar as possible, then steel plates are usually the go-to weight.
But if you plan to do any Olympic lifts, where dropping the bar (by accident or design) is inevitable you need bumpers.
Another advantage of bumper plates is that they raise the bar to a decent height off the ground, this is a real issue with steel plates and another reason why they are unsuitable for deadlifts or Olympic lifts.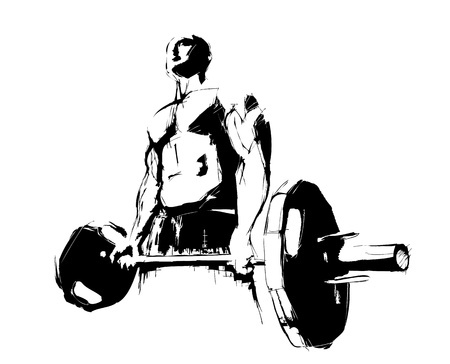 What to Look for in a Bumper Plate
First you need to decide what type of bumper plate you want, for most of you, it will be the basic or technique plate.
These are very hardy and also thick, they can be dropped from a great height without getting damaged, due to their size they are great for beginners looking to deadlift or perform Olympic lifts, and they look cool too.
These are the best bumper plates for CrossFit boxes.
Something you should look for in all bumper plates is "dead bounce", this is where the plates are dropped but don't bounce back up in the air afterwards. The best bumper plates out there will barely bounce even after being dropped from an overhead position.
Another factor to pay attention to is the metal ring in the centre, if this is of poor quality then the plate will not last long. The centre ring needs to be properly integrated into the plate to prevent it from becoming loose.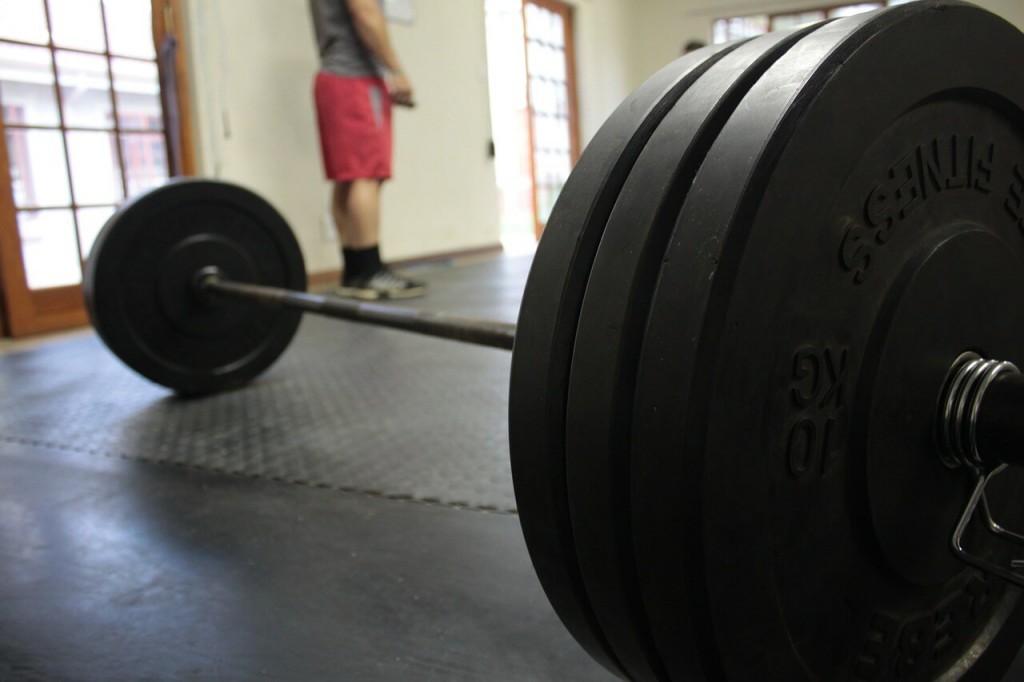 TOP 6 Best Bumper Plates for CrossFit & Weightlifting 2019
XMark Bumper Plates
XMark Bumper Plates are described as "The Gold Standard" for weightlifting by the company who make them, however they seem fairly standard.
A decent set of plates that will serve you well when deadlifting, squatting, pressing etc … But they may not last too long if dropped.
These bumpers would be fantastic for a CrossFit home gym and can take the abuse that regular gym work would put on them.
Pros
Eco Friendly (60% recycled rubber).
Synthetic Rubber added to increase tensile strength.
Plates fit a standard bar well.
Cons
May not survive the rigors of Olympic lifting.
All plates look identical regardless of size.
Conclusion
The XMark Bumper plates are an excellent choice for home gyms and CrossFit boxes. They are better suited to powerlifting than they are Olympic lifting, so you might want to avoid dropping them from an overhead position.
The use of recycled rubber is a nice touch, and the addition of synthetic rubber to increase tensile strength is also interesting.
From a visual perspective the plates are a little boring, but with bumper plates you should always prioritise substance over style.
X Training Equipment Bumpers
If you're looking for some decent CrossFit-ready bumpers at a reasonable price, then X Training Equipment has an excellent product for you.
These bumpers have a 3 year warranty in place, and are designed by CrossFit coaches to survive even the most rigorous of training sessions.
There have been some issues with plates becoming damaged when dropped on concrete (something you're not supposed to do anyway) but the 3 year warranty means that you can train however you want without worrying about the damage.
Pros
Great value for money.
Low Bounce when dropped.
Designed and tested by CrossFit coaches and athletes.
3 year warranty.
Cons
Some users have reported breakages.
Metal ring in centre of plates does not seem properly integrated.
Conclusion
These bumpers have been used in lots of CrossFit boxes up and down the country and have received many favourable reviews on market.
If a set of plates can survive the treatment of hundreds of passionate (and possibly overenthusiastic) Crossfitters it can survive anything.
One Fit Wonder 250lbs Set
If you're looking for proper bumper plates that you can throw around with impunity, that you can perform snatches and clean and jerks with, without fear of damaging them.
Then this set by One Fit Wonder is the one for you.
These bumper plates are thinner than the previous ones mentioned as they are made from a denser material.
They also look stunning with a really nice design. This set gives you 2 x 10lb plates, 2 x 25lb plates, and 4 x 45lb plates.
Pros
Dead bounce.
Beautiful design.
Excellent price.
Cons
Only one year on the warranty.
No 35lb plates available.
Package weight is a little light for more experienced lifters.
Conclusion
Bumper plates with a great value for money, a decent set of 250lbs should provide you with all the bumpers you need to start your home gym.
However, if you're an experienced lifter, this set may be a bit on the light side – and you will probably have to make additional purchases.
Rep Fitness Bar and Bumper Plate Package
What's awesome about the Rep Fitness Bumper Plate Package is the amount of options you have.
You can buy the 160lbs set, 190lbs, 210lbs, 230lbs, 250lbs, 260lbs, or go crazy and get the 370lbs which includes: 6 x 45lb plates, 2 x 25lb plates, 2 x 15lb plates, and 2 x 10lb plates.
All packs also come with a barbell and spring clips. The plates have a 3 year warranty, whilst the bar has a warranty that lasts 5 years!
The bar has a hard chrome coating that supposedly is "the most durable and rust resistant available". The plates have been proven to survive over 15,000 drops from an 8 ft height.
This is a company with nothing to hide when it comes to their fitness equipment. Because their plates are so dense it means that they take up very little space on the bar, allowing you to put 515lbs on the bar comfortably.
The bar also has a very nice spin to it which is created by Needle bearings, excellent for Olympic Lifts and CrossFit workouts.
These sets aren't particularly cheap for the different packages but what you're getting for your money is guaranteed quality. Everything has been thought about and nothing has been left to chance.
There is a lot of competition out there for the title "best bumper plates" but Rep Fitness could lead a very strong case for this.
Pros
5 year warranty on bar, 3 year warranty on plates.
Huge variety of package options.
Factory tested for drops.
Low Bounce.
Everything included.
Cons
Conclusion
The warranty on these plates is excellent, and the bar is also well protected. This is a sign of a company that has complete faith in their product.
Having survived 15k drops from 8ft you know that you can treat these weights however you want and they will stay in perfect shape.
Ivanko Calibrated Bumper Plates
If you are looking for the true "Gold Standard" of bumper plates then Ivanko sell the ones for you, these are properly calibrated and can be used for competitions.
Whilst all the other bumper plates on this list are highly satisfactory, only Ivanko plates exceed the International Weightlifting Federation's International Standards.
Their weights are so precise that they guarantee that they will be "accurate to 3rd decimal place". The plates are beautiful whilst also being of a simple color-coded design.
One downside is that they will only fit an Ivanko bar, meaning that you would have to order one of these.
Another downside is the cost. For a pair of 25kg plates may be too expensive for some, but plates of this quality are well worth the price.
Pros
International Standard.
Beautiful Design.
Colour Coded for quick weight identification.
Calibrated to competition standard.
Cons
Only fit Ivanko Bars.
Cost.
Conclusion
If you are looking for bumper plates that can be used in competition, or you simply want the best bumper plates for CrossFit or Weightlifting in your gym then these Ivanko plates are perfect.
Once bought, treat them well and they should be the last set of bumpers you ever need to buy.
York Training Bumper Plates
From one end of the spectrum to the other, the York bumper plates are the perfect set for a novice lifter (or someone on a budget).
With set of two 10lb plates you could kit out your whole gym for less than the cost of 1 Ivanko plate.
York is a well known company, particularly among the Home Gym crowd and most people have some experience with their products.
These bumpers are exactly what you'd expect, cheap and cheerful and will do exactly what they say on the tin.
Because of the material used there have been quite a lot of complaints of the rubber smell that comes off them when first taken out of the packaging, but this is fairly standard for most rubber products.
Pros
Great product for those on a budget.
Reliable and well-known company.
Decent design.
Cons
Conclusion
If you've been looking through this review trying to find a bargain then the York Bumper plates could be for you.
Whilst not of the same quality as previous bumper plates (nobody would recommend dropping them from 8 feet) they should be great for deadlifts and other similar movements.
Final Thoughts
Now that you have seen a cross-section of the huge variety of bumper plates out there, it is time to decide what it is you are looking for.
Are you going to go for the decent budget option? Or are you looking for something that may cost more initially but will last you 5-10 years? Maybe you want to make a statement and get the best there is?
The real question is what set of plates are you suited for, if you've never deadlifted before in your life then a set of $600+ plates would be a waste of money.
If you are running a CrossFit box and have 50 people a day throwing your weights around can you really afford to buy cheap?
Remember if you're in a commercial gym your weights are not necessarily going to be treated with the respect they deserve.
Whilst a set of XMark bumpers might be perfect for home use they almost certainly won't survive a month of use by the general public.
Whichever set you decide on, treat them well. Never drop them if you don't need to.
Place them on lifting platforms, not concrete, and don't throw the plates around. Tidy them away. Even the best set of 10lb plates on the market can break if mistreated.