TOP 13 Best Dumbbell Racks of 2022 Reviewed + Buying Guide
Get your home and garage gym organized with the right dumbbell rack!
Keeping your dumbbells up and out of the way is not just a matter of aesthetics, it's a matter of safety and security.
Dumbbells that sit on your home gym floor are a tripping hazard that can lead to injury and disaster.
I spent some time researching and investigating dumbbell racks and created this list of reviews of the 13 best dumbbell racks for garage and home gym so you can avoid accidents caused by wayward dumbbells.
I divided the reviews by racks that do and do not include dumbbells, along with a few that have high weight capacity for large and heavy dumbbell sets, along with a quick buying guide to help you decide.
TOP 13 Best Dumbbell Racks of 2022
Home and Garage Gym Dumbbell Racks
Dumbbell Rack with Weights Dumbbells Included
Commercial and Large Capacity Racks
Looking for some serious capacity for your home or garage gym? Check out these top-quality, best-rated commercial level dumbbell racks.
All you need to add is a full set of hex dumbbells? If you are looking for a set of hex dumbbells, check out this list of the best hex dumbbells and pick your set today.
How to Choose the Best Dumbbell Rack for Your Home Gym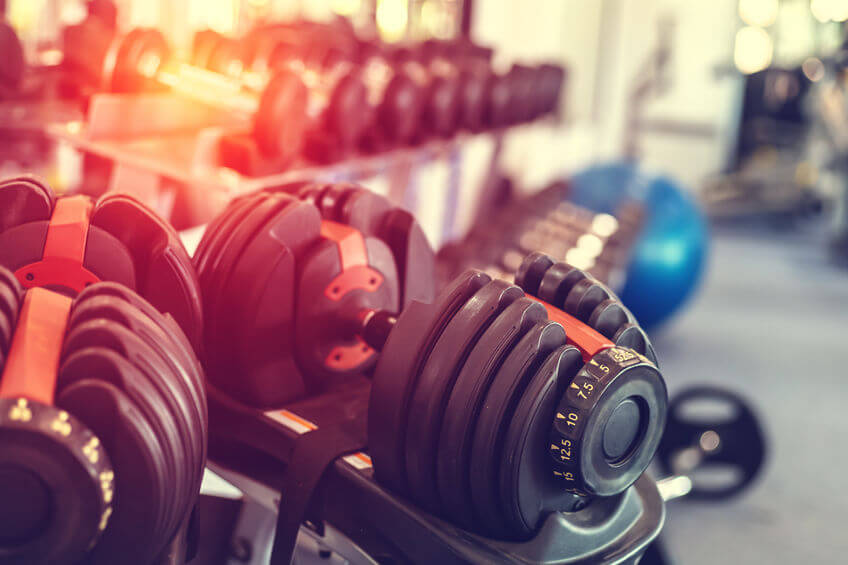 What is Your Lifting Ability of Level?
Before you find the best dumbbell rack for you, you need to know what type of lifter you are.
More specifically, how heavy are your dumbbells and how many pair of dumbbells do you have?
The weight you plan to lift is a factor in choosing the right dumbbell rack for you.
If you are a lightweight lifter and only have 4 or 5 sets of dumbbells, the Marcy 3 Tier Solid Steel Dumbbell Rack is perfect.
But…
If you are a heavy lifter with a complete set of hex dumbbells including dumbbells up to 100 lbs, you need a CAP Heavy-Duty Dumbbell Rack or Rogue Universal Storage System 2.0 to accommodate both the number of dumbbells and their total weight.
How Much Space do You Have Available?
There are compact dumbbell racks and full-size racks.
Generally, full-size racks are racks for heavy weight, and hold more than 8 pairs of dumbbells. Full-sized racks are normally tiered racks that sit against the wall and take up a bit more space.
If you have a smaller collection of lighter dumbbells, you can get a shorter rack more compact rack, or the most space-saving rack, the "A" frame dumbbell rack.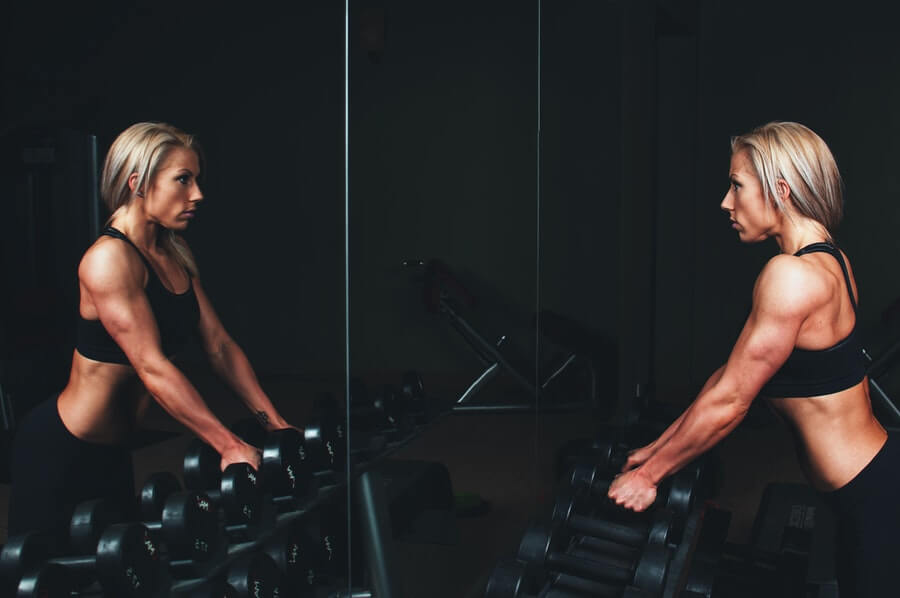 How Many and How Heavy are Your Dumbbells?
Before you pick out a dumbbell rack, consider how many pairs of dumbbells you have and how heavy each dumbbell is. Lighter weight compact racks may not hold 50 or 80 lbs dumbbells, nor will they fit a complete set of dumbbells.
On the other hand, you may not need a heavy-duty rack or high capacity rack if you just have 4 or 5 pairs of dumbbells lighter than 20 lbs.
I have divided this list of dumbbell rack reviews up into home gym racks, dumbbell racks with dumbbells included and heavy-duty, high capacity racks so you can find exactly the dumbbell rack you need.
Do You Need Dumbbells with the Rack?
If you need a set of hex dumbbells, you can look here for a pair.
Another option is you can check the racks I have reviewed above. There is a section of racks in my reviews for dumbbell racks that include a set of dumbbells as a package together with the rack.
Summary
Now that you have seen the 13 best dumbbell racks, I know you will find the right one for your home or garage gym.
Do you love home and garage gym gear and reviews?
We have a passion for home and garage gym gear and we want to share that with you! Sign up for the Garage Gym Power newsletter and we will make sure you are always in the loop!