Best Protein Powders for Women in 2023 (Complete Guide + Reviews)
If you're someone who's interested in stepping up your fitness game, improving body composition, or enhancing performance, one thing you'll want to consider is supplementation.
There are a number of great products on the market all designed to help you go further, faster, and be stronger and some of them are simply must-haves.
Protein powder is one of those.
Many women have this misconception that protein powders are just for men but that isn't the case at all. Use some of the best protein powder for women and you'll quickly notice better results.
The right protein can help you:
Recover faster between workout sessions
Build more lean muscle mass
Maximize total body fat loss
Boost your metabolic rate
Combat feelings of hunger
Improve blood glucose control
Sounds pretty good, right? Exactly. So if you haven't started using one of the best whey protein powder for women varieties, now is the time to start.
Let's give you the run-down on which are worth your money and who they're best suited for.
TOP 11 Best Protein Powders for Women 2023
Dymatize ISO100 Hydrolyzed Protein Powder
Dymatize ISO100 Hydrolyzed Protein Powder, 100% Whey Isolate Protein, 25g of Protein, 5.5g BCAAs, Gluten Free, Fast Absorbing, Easy Digesting, Gourmet Chocolate, 5 Pound
5 lbs of Dymatize ISO100 Gourmet Chocolate Protein Powder (71 Servings)
Scientifically proven, fast-digesting, hydrolyzed, 100% whey protein isolate.No Artificial Colors or Flavors
25 grams of protein, 5.5 grams of branched-chain amino acids (BCAAs), & 2.7 grams of Leucine per serving
Less than 1 gram of fat & sugar per serving
Gluten free with less than 0.5g of Lactose
Review: If you're looking for a top-quality product that delivers nothing but pure protein, Dymatize Iso-100 is the protein for you. This protein powder is 100% pure isolate, meaning it's made to be rapidly digesting and is ideal for the post-workout period.
Available in different delicious flavors that mix up easily, it's one that'll be a breeze to take in a shaker cup with you to the gym. Dymatize itself is a very well known and respected brand and offers a line-up of proven products that are free from fillers and unwanted preservatives.
This protein powder packs in a whopping 25 grams of protein per scoop, which is more than many other protein powders out on the market today.
Reward: Best Protein Powder for Female Weight Loss
Pros
Rapidly digesting so it gets into your muscle tissues quickly.
Ideal for the post-workout period.
It is lactose-free so ideal for those who may be struggling with lactose intolerance.
Mixes easily in a shaker cup.
Offers a high amount of protein per scoop.
Contains minimal carbs and fats, which makes it ideal for those who are looking to burn fat.
Cons
It is a higher-priced protein powder overall because it's an isolate and due to the brand name.
Won't provide any additional healthy fats like some other proteins will.
Doesn't offer as much hunger support so not ideal if using it as a meal replacement powder for weight loss.
Takeaway
All in all, if there's one protein powder to get in your cupboard for your post-workout shake if you're seeking weight loss, Dymatize Iso-100 is definitely it.
This protein powder is very lean so offers a superior nutritional profile for anyone hoping to melt fat as quickly as possible. Without those extra calories, you'll either experience faster weight loss or be able to utilize the calories on other, nutrient-dense foods.
All of these factors working together make this the best protein powder for female weight loss.
BSN Syntha-6 Whey Protein Powder
Sale
BSN SYNTHA-6 Whey Protein Powder with Micellar Casein, Milk Protein Isolate Powder, Vanilla Ice Cream, 48 Servings (Packaging May Vary)
BSN SYNTHA-6 IS RIDICULOUSLY DELICIOUS: We broke through the taste barrier once and for all. Choose from a wide range of protein powder flavors that deliver an unbeatable milkshake-like experience.
BSN PROTEIN MATRIX: 22g of premium protein from whey protein concentrate, whey protein isolate, calcium caseinate, micellar casein, milk protein isolate, and egg albumin
10g OF ESSENTIAL AMINO ACIDS: Additional support for your nutrition and fitness goals
ANYTIME PROTEIN: Mix up your protein drink and enjoy post workout, between meals, as a snack, or as a treat
HIGH-QUALITY PROTEIN POWDER: Helps you reap the benefits of every training session by meeting your protein needs for muscle building and maintenance
Review: Another very popular protein that's received many positive reviews based on its taste is BSN Syntha-6.
This is one of the best whey protein powder for female weight gain options because it provides a combination of different proteins, ensuring you get maximum support for all areas of your nutrition.
You'll have fast-acting protein to help provide amino acids to your muscles almost immediately and then you'll couple that with slower digesting micellar casein protein, which is ideal for ensuring that you don't move into a catabolic state at any point in time.
This can be important for preserving lean muscle mass, especially while dieting.
This protein powder is a higher calorie protein and comes with some added carbs and fats, however, the fats found in this protein are healthy fats that will support optimal hormone levels. This makes them an ideal choice for the woman looking to lose fat.
Reward: Best Protein Powder for Women for Weight Gain
Pros
Tastes great and is available in a number of delicious flavors – there's something for everyone.
Contains just 2-3 grams of sugar (depending on the flavor).
Can be used at any point in the day, however, most women will be best to choose a lower fat protein powder for immediately post-workout. This protein, however, is ideal for before bed.
Cons
The sugar content of this protein is a little higher than other protein options at 4 grams per serving.
If you are looking to burn body fat, you'll need to be more careful about working this into your total daily calorie intake as it contains 200 calories per scoop.
Takeaway
All in all, BSN Syntha-6 is a great choice for someone looking for something that tastes delicious, digests slowly, and provides additional calorie support to fuel you through your day.
FitMiss Delight Protein Powder
Review: If you want a protein powder that's designed for the female body, check out FitMiss Delight. This protein powder provides more than just a lean source of protein and is also going to give you added digestive enzymes, vitamins, as well as minerals to support your active body.
Women who use this may also find that thanks to the digestive enzymes, they experience less bloating and thus look leaner, helping to improve the results they see from their weight loss goals.
Reward: Best Protein Powder Designed for a Woman
Pros
Contains a vegetable-based protein powder to so you won't have to worry about issues with lactose.
Promotes faster recovery from your workout session.
Improves overall digestion of the foods you're eating.
Gluten-free so safe for gluten-free diets.
Contains just 90 calories per serving.
Cons
Only provides 16 grams of protein per scoop, so is not as high as other brands out there.
Doesn't come in many flavor varieties.
Takeaway
FitMiss Delight is a great protein powder for any woman looking for a lower calorie option that comes with digestive enzymes.
Because it's made from plant protein, it's also going to be a great option for anyone who's following a vegetarian diet plan.
Isopure Zero Carb Keto-Friendly Protein Powder
Sale
Isopure Unflavored Protein, 25g Whey Isolate, Zero Carb & Keto Friendly, 47 Servings, 3 Pounds (Packaging May Vary)
UNFLAVORED POWDER – one scoop easily mixes in your favorite beverage or food for a high-protein treat
2 INGREDIENT PROFILE –profile consisting of only whey protein isolate and soy lecithin (to help create a creamy texture)
100% WHEY PROTEIN ISOLATE – a high-quality protein source providing 25g per serving to support muscle
ZERO CARBS, FAT, SUGAR – helps For those watching their calorie intakes.
WEIGHT MANAGEMENT – supports your weight management goals by providing 100 calories per serving
Review: Isopure Zero Carb Keto-Friendly Protein Powder is a great option for anyone who is looking for a very lean protein without any unwanted additives or flavorings. This unflavored version also means it works great for smoothies or cooking with because it doesn't come with any added flavorings. It's the perfect option to disguise the fact that protein powder is even in the recipe.
This protein powder is also free from both gluten and lactose, so great for anyone with a sensitive digestive system or a restrictive diet plan.
Reward: Best Protein Powder for Smoothies
Pros
Contains no carbs – a perfect choice for those looking to get lean.
Comes in unflavored so you can add this to any baking you choose.
Keto-friendly – great for anyone on a ketogenic diet plan.
Provides a high dose of protein per scoop at 25 grams.
Cons
For those who do want something flavored, this protein powder will not be the most ideal option.
Takeaway
If you want clean, lean, and easy to use, Isopure Zero Carb Whey Protein Isolate is a terrific choice. It really doesn't get any cleaner than this so it is a great choice for the most strict of diet plans.
This is also a great protein powder to use before a workout as well.
Orgain Organic Plant Based Protein Powder
Review: For those who choose to consume an organic diet, Orgain Organic Plant-Based Protein Powder is a fantastic choice that will help get your needs met in a hurry. This protein powder comes in a delicious Vanilla flavor and offers 21 grams of plant-based protein per serving.
It also comes packed with 5 grams of fiber and only 3 net grams of carbs, so is a perfect option for those who may be looking to control their hunger and blood glucose levels. It's also lactose, dairy, soy, and gluten-free, so anyone who's on a restrictive diet will easily be able to make use of this one.
Reward: Best Organic Protein Powder for Women
Pros
Provides 5 grams of dietary fiber, which is more than most protein powders offer.
Free from all dairy, soy, gluten, lactose, and GMO's.
USDA organic certified.
Doesn't contain any extra sugars.
Cons
The protein in this may not be absorbed quite as well as protein found in products that come from whey (which ranks very high on the absorbable scale).
Only comes in one flavor.
Takeaway
Orgain Organic Plant-Based Protein Powder is a terrific option for vegetarians or those who want to eat organic. Because it is plant-based, you'll also take in very little cholesterol and get more dietary fiber than other protein powder varieties, helping it shine in other areas as well.
Vega One Organic All-In-One Shake
Sale
Vega Organic All-in-One Vegan Protein Powder, French Vanilla -Superfood Ingredients, Vitamins for Immunity Support, Keto Friendly, Pea Protein for Women & Men, 1.5 lbs (Packaging May Vary)
Packaging may vary - You may receive our fresh new label, but it's still the great taste you love.
MEAL REPLACEMENT SHAKE, blend a serving of Vega Organic All-In-One Shake with your favorite nut butter or a serving of fruit to make a delicious plant-based meal replacement smoothie for people on the go.
20 GRAMS OF VEGAN PROTEIN from organic pea protein powder, organic sunflower seed and organic pumpkin seed. Contains all nine essential amino acids.
MORE THAN JUST PROTEIN. 50 percent DV OF 8 vitamins and minerals per serving, plus 4g of fiber, 500mg of Omega-3 ALA, Antioxidant vitamin a and c to support the immune system and Probiotics (2 billion CFUs bacillus coagulans). From real, plant-based ingredients.
CERTIFIED USDA ORGANIC protein powder is vegan, vegetarian, gluten-free, and Non-GMO Project verified. Vega Organic All-In-One Shake has no grains, no added sugar, and no artificial flavors.
Review: If you're a vegetarian looking for a protein powder that will help meet your needs and give you the much needed protein you may be missing out on, Vega One is a terrific solution. This protein powder is available in a number of different flavors and contains no animal byproducts, making it safe for vegans alike.
It also provides a rich source of omega-3 fatty acids, which are another nutrient that vegans can fall short in and gives you over 50% of your total daily value for 8 different vitamins and minerals.
It's gluten-free, low on the glycemic index, and certified to be free from GMO's and fully vegetarian, so a product that you can trust.
Reward: Best Vegan Protein Powder
Pros
Contains no GMO's.
Is lactose-free.
Offers a low glycemic index rating.
Provides 8 different vitamins and minerals to help you meet your needs.
Delivers probiotics to help offer superior digestive and immune support.
Cons
The protein powder in this product may not be as high of quality as what's found in whey protein powder.
Does contain more carbs than the typical whey protein isolate.
Isn't as fast-digesting, so won't be as ideal for immediately after a workout session.
Takeaway
Vega One Organic All-In-One Shake is a good option if you are vegan and are looking to boost your protein intake. If you aren't vegetarian however, there are superior products out on the market to consider instead that may help you see better results.
Muscle Food Labs Muscle Isolate
Review: Looking for a whey protein isolate that's pure and free from all preservatives and artificial sweeteners? This is the one for you. More people are starting to realize the negative effects of artificial sweeteners in their diet plan and are cutting them out. When they do, it can be hard to find a protein powder to meet their needs.
Muscle Food Labs Muscle Isolate fits the bill perfectly. It's also available in a number of great flavors and is very low in carbs and fat-free to help keep you lean.
Reward: Best Protein Powder with Stevia
Pros
Provides a whopping 30 grams of protein per serving, which is more than almost any other protein powder out there.
Contains no grams of added sugars.
Fat-free.
Ranks in very low in lactose so anyone should be able to digest this just fine.
It is enhanced with additional amino acids and L-Glutamine to support faster recovery from exercise.
Cons
Doesn't provide any additional vitamins, minerals, or digestive enzymes like some other protein powder brands do.
Takeaway
This is a very pure, high quality protein powder and with so many grams of protein per scoop, it's a perfect option for someone who's really struggling to meet their protein needs.
Optimum Nutrition Micellar Casein Protein Powder
Sale
Review: Getting a good source of protein before bed is a must for anyone hoping to improve their body composition and the perfect protein to do that is casein protein.
Casein protein powder is designed to be slow-digesting in the body, releasing amino acids over a lengthy period of time. This ensures your body gets a steady stream of release, helping to promote optimal recovery and healing from that session just performed.
Reward: Best Protein Powder for Before Bed
Pros
Can help suppress hunger due to the slow-releasing format.
Provides 24 grams of high-quality protein per scoop.
Contains naturally occurring BCAA's to promote even faster recovery.
Gives you a good dose of calcium to help encourage stronger bones.
Contains naturally occurring glutamine to support a healthy immune system.
Cons
Won't mix as well as a whey isolate would as this is the nature of casein protein powder.
Not as lean of a protein source as whey isolate protein is.
Takeaway
Casein protein powder can't be beat to use before bed to help meet your protein needs so if you are someone who doesn't want a solid meal right before turning in, this is a fantastic choice to have in your program.
Optimum Nutrition Whey Protein Powder
Sale
Optimum Nutrition Gold Standard 100% Whey Protein Powder, French Vanilla Creme, 5 Pound (Packaging May Vary)
Gold Standard 100% Whey - 24g of protein per serving to help build and maintain muscle when taken over time with regular resistance training
5.5g of naturally occurring branched chain amino acids (BCAA and 11g of naturally occurring essential amino acids (EAAs) per serving to support muscle recovery
Anytime formula – great before or after exercise, between meals, with a meal, or any time of day when you need extra protein
Banned substance tested and the highest quality control measures so you feel comfortable and confident consuming the product
Optimum Nutrition is the World's #1 Sports Nutrition Brand*
Review: Just getting into fitness? If so, Optimum Nutrition Gold Standard 100% is a good product to start with.
What makes this product a great choice for beginners is the fact that it's priced right, it's a higher quality concentrate so can be used at any point during the day (so you don't need to have multiple different protein options), and it's going to provide over 5 grams of branched-chain amino acids per serving. This makes it an ideal choice for anyone doing hard fitness training.
Reward: Best Protein Powder for Beginners
Pros
Mixes instantly so can easily be used without a blender.
Contains 24 grams of protein per serving.
Delivers 5 grams of high-quality BCAA's to help promote faster recovery.
Only contains 1-3 grams of sugar depending on the flavor.
Gluten-free – great for those who can't have gluten in their menu.
Comes in a number of different sizes so you can purchase as little or as much as you need to meet your individual requirements.
Cons
Does contain a few grams of sugar, which is more than a similar whey protein isolate would.
Only comes in two flavors and the one with added creatine so those who are looking for more adventurous flavors may be disappointed.
Takeaway
Optimum Nutrition is a brand name that you can definitely trust as many before you have and is one that will deliver a product that'll serve you well.
This product is a very basic, but high-quality whey protein powder so it is great at any point during the day, making it a highly versatile choice.
HumanN Collagen Peptides Plus Whey
Review: As you get older, your nutrition needs change so it's important that your supplement selection changes with that. HumanN Collagen Peptides Plus Whey is a fantastic product to have in your pantry to support your changing body and intense workout sessions.
This protein provides additional collagen, which is needed to help keep your skin looking its best and support anti-aging processes in the body.
Reward: Best Protein Powder for Women Over 40
Pros
Provides 10 grams of collagen per serving, meaning you don't have to take another collagen protein powder on top of the regular protein powder you're already using.
Provides 15 grams of the highest quality New Zealand Grass Fed Whey protein per serving.
Ultra-low in sugar with just one gram per serving.
Contains ProHydrolase, which is an enzyme that's going to assist with the digestion of protein in the body.
Cons
Only comes in two different flavors so those with bold taste buds may be bored.
While it's good it provides 10 grams of collagen, the total amount of whey protein powder is quite low, therefore this won't help you meet your total protein needs for all the amino acids as effectively as other products.
Takeaway
If anti-aging is an important thing for you, this is a protein powder to check out.
It's a perfect protein powder for women who are concerned about fine lines and wrinkles and who don't need a huge boost of protein to their daily diet. Because you'll only take in 15 grams of whey, it'll provide light supplementation.
Orgain Keto Collagen Protein Powder
Orgain Keto Collagen Protein Powder, Chocolate - 10g Grass Fed Hydrolyzed Collagen Peptides Type 1 & 3, 10g Protein, 5g MCT Oil - Hair, Skin, Nail, & Joint Support, Gluten Free, Paleo - 0.88lb
Includes 1 (0.88 pound) Orgain chocolate keto collagen protein powder with MCT oil
Provides an ideal 2:1 ratio of protein to fat with 10 grams of grass fed pasture raised collagen peptides hydrolyzate (types I and III), 5 grams of MCT oil powder per serving
Paleo and Keto friendly, zero net carbs, dairy free, lactose free, gluten free, soy free, no sugar added
Combined benefits of Keto and collagen. Great as a supplement to your ketogenic diet and helps raise ketone levels and supplies energy to support your daily activities. Supports strong grams hair & nails, healthy bones, and radiant skin
Mixes easily in water, coffee, tea, or any liquid of your choice. Perfect for adding into smoothies, meal replacement shakes, a quick breakfast or snack drink
Review: If you're following a ketogenic diet plan, you're going to have certain needs that are different than the average person. Your diet calls for you to eat a very low carb, very high fat, and moderate protein intake so any product you put into your body should help you maintain that.
Enter Orgain Keto Collagen Protein Powder. This protein powder is designed to give you the right combination of nutrients to help ensure that you're staying in ketosis without skipping a beat. Remember, too much protein can take you out of ketosis as well, so you do need to watch this and not just carbs.
You'll get 0 grams of sugar, 10 grams of collagen peptides, and 5 grams of medium-chain triglyceride oil powder. Using this will give you a 2:1 ratio of protein to fat so you can simply add a bit more fat to whatever you're serving it with and stick with keto numbers.
Reward: Best Keto Protein Powder
Pros
Provides MCT oil, which will help energize the body, especially before exercise.
Soy-free.
Contains no added sugar.
Doesn't contain any lactose or gluten.
Provides zero grams of net carbs.
Will help keep blood glucose levels very stabilized.
Available in unflavored so you can easily add it to any foods you please.
Cons
Will provide more calories than some other leaner protein powders out on the market thanks to the fact it does contain those added fats.
It is quite pricy for the total volume of protein powder that you get per tub.
Takeaway
While just about any whey isolate protein powder can be used on a keto diet plan if you just ensure you mix it with enough dietary fat to keep your keto numbers where they should be, this protein powder does make things easier.
And the fact that it gives you 5 grams of MCT's will help further enhance your health and deliver a usable energy source that can be put to work immediately as needed for whatever activities you have planned for your day.
Buyers Guide to Purchasing the Best Protein Powder for Women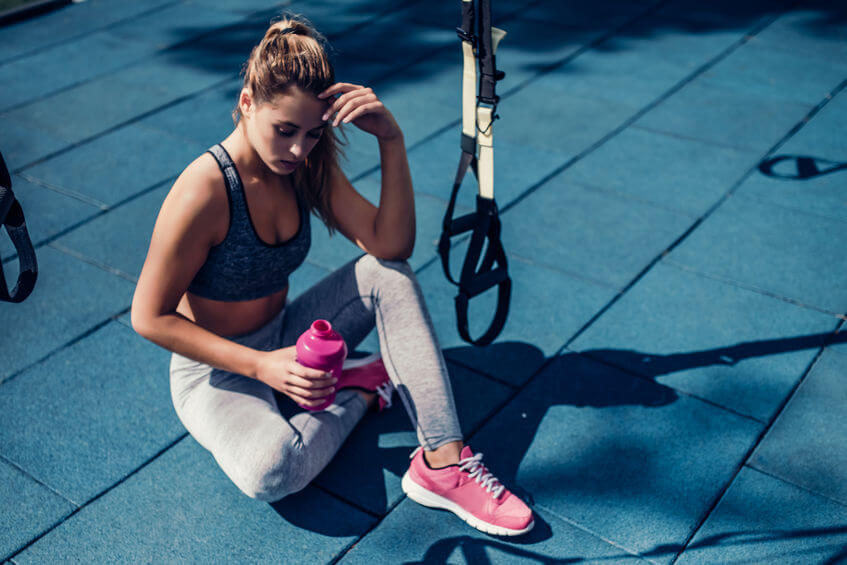 Now that you've seen some of the best, what should you remember when seeking out your protein powder?
Here are the main things to look for when making your purchasing decision.
Additives – Check to see how many additives are in the protein in question. The fewer, the better. Remember, you want to put as pure of a product in your body as possible.
Grams of protein per serving – Ideally, any protein powder you consider should contain 20-22 or more grams per scoop. If it's considerably lower, consider looking elsewhere.
Total calorie content – The calorie content will be important to consider, especially if you're seeking weight loss results. Aim for no more than 110-120 calories per scoop. If your goal is to build muscle, then it's permissible to go higher.
Grams of carbs, fats, and sugars – Along with calories, also see how many grams of sugars, carbs, and fats there are. Again for stay lean, the fewer, the better.
Type of protein – The type of protein found in the protein powder will be important and your decision what to go with will be based on your personal preferences. Whey isolate is the highest quality protein available and is very fast-digesting. Micellular protein is also high quality but digests slower and whey concentrate is the lower quality of whey proteins. Egg protein is also quite high and will be absorbed very well while soy, hemp, rice, and all the vegetable-based proteins aren't as high of quality.
Cost – Cost will also likely factor into your decision making process unless money is no concern. Shop around as protein powders can vary widely in terms of cost and make sure you always look at the price per serving not just the total price of the tub.
Flavoring – Highly subjective but important nevertheless. If you don't like the protein powder, you may not use it as often as you should. Read reviews to find out what others are saying and then choose a brand with a flavor you think you'll enjoy. Everyone will have their own preference for what they believe is the best tasting protein powder for women.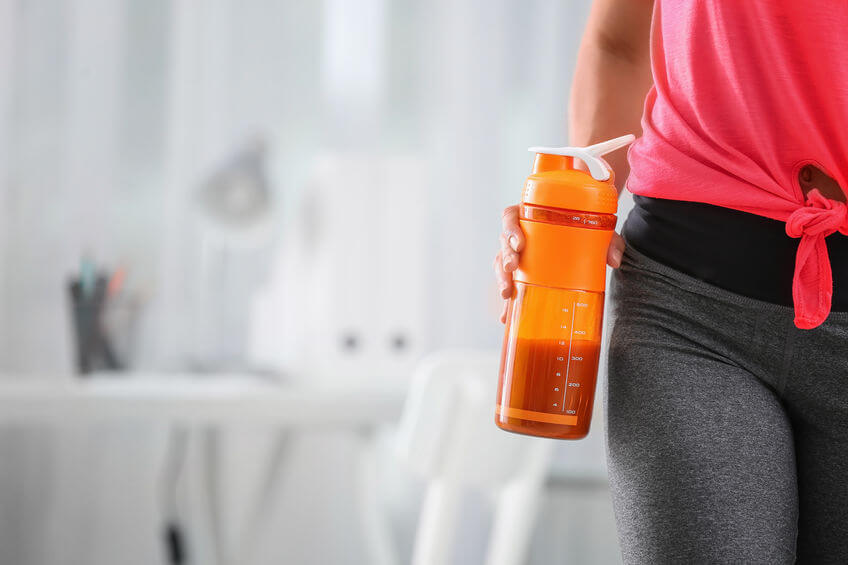 So there you have a few of the key factors to look for when making a decision which protein powder you should buy.
Choosing a protein powder can seem like hard business and if you've never bought one before, it might feel like the number of choices is overwhelming.
Just remember that first and foremost, you need to choose your goals for using protein powder and then identify if you have any additional preferences or factors at play in your life.
Once you've decided on those, it'll help you narrow down the playing field and choose a protein powder that'll deliver you the high-quality amino acids your body needs to recover between your workout sessions.
You would definitely do well with any of these best protein powder for women options.
[starbox id=shannonclarkwriter]