TOP 12 Best Salomon Running Shoes of 2023: Hit the Trail with Confidence
Are you a trail ninja?
You're in the right place!
Salomon are one of the leading names in trail running shoes and they've earned it.
I've put a list together of the top 12 Salomon running shoes of 2023 and all but one of them are trail shoes. This isn't because their road running shoes aren't any good, more because their trail runners are just so awesome!
I've also explained a bit about Salomon as a brand and the tech they use so if you're interested, that's later.
Note: all of the shoes below are available in both Men's and Women's versions.
TOP 12 Best Salomon Running Shoes of 2023
Review: The S Lab Ultra 2 is Salomon's premium ultra-marathon running shoe. Lightweight, fast and responsive as well as ultra-durable, this shoe is designed to go the distance in a way not many shoes have to.
It's a neutral trail shoe with an 8mm drop and all the features you'd expect from a top of the line Salomon shoe – excellent traction, balance and control over technical terrain and a snug, secure fit.
Pros
EnergyCell + Cushioning is firm and springy.
Premium Wet Traction Contragrip outsole.
Endofit liner creates a soft, snug fit.
Anti-debris mesh upper is breathable but keeps the trail out.
Quicklace system.
Cons
Sizing runs slightly small.
A little pricey – but arguably worth it.
Takeaway
The shoe to wear if you plan on winning an ultra-marathon and easily the best Salomon trail running shoes for long distances.
Salomon Women's Sense Pro 3 Trail Running Shoes, Patriot Blue/Cashmere Blue/Aurora, 6.5
Lightweight protection : Just enough protection in the toe cap and mudguard, along with Profeel film under foot, keep the shoe agile and light.
Dynamic ride : Energy Cell+ delivers rebound to keep you going, while the flexible upper and lightweight ensure mobility.
Grip : A Premium Wet Traction Contagrip sole gives you confidence to charge down the trail.
Review: These neutral trail runners have a 4mm drop and are designed specifically with forefoot strikers in mind. They make an ideal shoe for someone used to barefoot running shoes but who's looking for more stability and underfoot protection.
If you're used to running in plush shoes, these will feel too firm. But to fully committed forefoot strikers, these are a high performing shoe.
Pros
Sensifit and Endofit upper technology for a secure fit.
EnergyCell+ midsole foam.
ProFeel Film layer acts as a rock plate and provides protection from the trail.
Premium Wet Traction Contragrip outsole.
Cons
Only really suitable for forefoot strikers.
Pretty stiff and firm.
Takeaway
Minimalist in cushioning but not in structure or protection, these low drop trail runners have some of the best traction out there and make for a fast ride.
Salomon Men's Sense Ride 2 Trail Running Shoes, Hawaiian Ocean/Navy Blazer/Mallard Blue, 9
Comfort : A proven fit, improved with more flexion in the toe area, combines just the right amount of foothold with ample mobility for all-day comfort.
Grip : With an all-surface rubber compound and a versatile lug pattern, SENSE RIDE 2 ensures confident grip on both wet and dry surfaces.
Flexibility : Utilizing expertise from both trail and road running, the upper of SENSE RIDE 2 is precise but flexible, so you can run in complete comfort.
Review: Well-cushioned and with an 8mm drop, these trail runners are a more versatile option in terms of running style.
They're reasonably lightweight as far as trail runners go, capable of being used on both trail and road (although the lugs will wear out faster on the road), and a little more flexible.
They're also available with Gore-Tex if you prefer waterproofing over breathability.
Pros
EnergyCell+ midsole and OrthoLite sock liner combine for a softer feel.
Vibe technology midsole aims for responsive cushioning.
Contragrip outsole handles a variety of terrains.
Cons
Not as durable as they could be.
Takeaway
A versatile trail shoe with good cushioning for a Salomon shoe and forgiving enough for the occasional stint on the road, these are the best Salomon trail running shoes for everyday trail runners.
Review: A more aggressive trail shoe, the Speedcross 5 is well cushioned with widely spaced, multi-directional lugs that shed mud and keep you stuck to whatever surface you choose to run on.
The reinforced toe guard and spacious toe box keeps your forefoot happy and nicely protected, while the well-cushioned midsole and secure heel cup is designed specifically for heel strikers.
Pros
Aggressive outsole lugs.
Gore-Tex version available.
Well-cushioned for heel strikers.
Ideal for muddy trails.
Cons
Not suitable for road sections.
Takeaway
These are the trail running shoes you want for wet, slushy or muddy conditions.
Salomon Men's XA Pro 3D Trail Running Shoes, Chive/Black/Beluga, 9.5
Stability : 3d chassis stabilizes the foot without sacrificing forefoot mobility
Precise fit: sensifit with quick lace delivers a fast, comfortable fit for every foot
Aggressive grip: contagrip with aggressive lug design ensures grip on all surfaces and terrain types
Outsole: high abrasion contagrip / high traction contagrip; Protective heel cap
Chassis: 3d advanced chassis
Review: This highly popular trail shoe is another great one for heel strikers. It's a stability shoe with an 11mm drop and Salomon's 3D Advanced Chassis which stabilizes the heel and helps to prevent overpronation.
Widely spaced rubber lugs grip to the gnarliest of conditions and don't trap clumps of mud, and Sensifit technology keeps your foot securely in place inside the shoe even as you run over uneven ground.
Pros
Breathable mesh upper is quick drying.
Sensifit technology provides a secure fit.
Contragrip rubber outsole provides excellent self-cleaning traction.
Flexible forefoot.
Cons
A little heavy.
Sensifit may be too snug/narrow in the midfoot for some people.
Takeaway
Similar to the Speedcross but a little heavier and with stability, these are another super gnarly but well-cushioned pair of trail runners.
Review: Slightly more affordable and only slightly less rugged, the X Missions are a versatile, neutral trail shoe with a multi-terrain sole that is just as comfortable on rough trails as the road.
They're comfortable out of the box with no need for a break-in period. The Sensifit system provides a very secure midfoot fit while the Quicklace system, common on many Salomon shoes now, means you don't have to worry about the laces coming undone.
Pros
TPU toe cap protects your toes from bumps.
Multi-terrain tread is good for trail and road.
Molded EVA midsole and OrthoLite sock liner provide cushioning.
Reasonably priced.
Cons
Not quick drying.
Tread wears quickly if running on roads.
Takeaway
A highly versatile trail shoe that handles a range of surfaces really well, these are also some of the best Salomon running shoes for women.
If you're interested in more women's trail running shoes from a range of brands, check out our guide to the best women's trail running shoes before you go.
Salomon Men's Ultra Pro Trail Running Shoe, Bluestone/Ebony/Acid Lime, 10
Trail Running Shoes: Running Ultra distances tests you and your shoes; The Salomon Ultra/Pro provides long distance comfort, protection, and support as well as ample grip for any surface
Reach the Finish Line: Designed for committed endurance runners, these trail running shoes have an energy save midsole with a rolling profile to keeps you flowing down the trail mile after mile
Go The Distance: Whether you love road running in your neighborhood, an escape to a local trail, or something more rugged, Salomon makes shoes that ensure you have a smooth ride on any and all terrain
Time To Play: Whether you are into trail running, hiking, backpacking, or mountaineering, Salomon has shoes and gear for kids, men and women to help you conquer a new distance, personal record, or event
Since 1947 Salomon has created innovative outdoor sports gear; From running and hiking to backpacking, skiing and more, our shoes, boots, bags, apparel and accessories help make any path your own
Review: An everyday trail running shoe, the Ultra Pro still has Salomon's firm cushioning but it's enough to keep you comfortable on the trail and maintain good ground feel.
Similar to the S Lab Ultra Pro, this shoe is designed for distance running, namely marathons and ultra-marathons. It doesn't have a whole heap of responsiveness so it may not be for everyone, but if your feet like the way Salomon shoes fit, these could be a winner.
Pros
Contragrip MA lugs provide good traction.
Doesn't soak up water when running in wet or slushy conditions.
Sensifit technology with added floating wings for a more customized fit.
Quicklace system allows for quick adjustments mid run.
Cons
Not as well suited to muddy conditions.
Takeaway
An excellent long distance trail shoe for dry trails.
Review: The XA Elevate is another good hybrid shoe that copes well with extremely rugged trails but is comfortable on road surfaces too.
It features Salomon's Advanced Chassis for stability, though this may not be enough protection against overpronation for severe pronators.
The Contragrip MA outsole is truly a feat of engineering, providing fail-safe traction on pretty much any terrain.
This combined with the stability and overall fit makes it a reliable and fun shoe to push your limits on long, gnarly trail runs.
Pros
Advanced Chassis midsole for stability.
Profeel film layer for underfoot protection.
Sensifit system for a snug midfoot.
Contragrip MA outsole is suitable for a range of surfaces.
Cons
Stiff feeling.
A little heavy.
Takeaway
An excellent shoe for the gnarliest of trails that will still be comfortable on the road home.
Review: New from Salomon, the Alphacross is an everyday trainer for moderate trail conditions or your local park or forest.
It's comfortable out of the box, lightweight compared to other Salomon trail shoes, and doesn't use the Sensifit technology or Quicklace system so if you didn't love those additions, this could be the Salomon shoe for you.
Pros
Affordable.
EnergyCell midsole and OrthoLite sock liner.
Contragrip outsole with multi-directional lugs.
Regular lacing system for people who don't line Quicklace.
10mm drop is good for heel strikers.
Cons
Takeaway
A good every day trail running shoe if you need more than a road shoe for off road runs but nothing too rugged.
Review: A more affordable version of the Speedcross, the Supercross is another excellent daily trainer but with more rugged tread and overall rough trail capability than the Alphacross.
It's a neutral shoe with a 10mm drop and is nicely cushioned with an OrthoLite insole and EnergyCell midsole.
The whole package is durable and super capable of coping with wild off-road runs which makes it a very well-priced shoe for what you get.
Pros
EnergyCell midsole.
4mm chevron lugs are plenty rugged.
Ripstop upper is very durable and keeps debris out.
Reasonably priced.
Cons
Not suitable for hard surfaces.
Takeaway
This is a versatile and well-priced trail shoe that can still cope with pretty rugged terrain.
Salomon Men's SPEEDTRAK Trail Runner, Black/Blue Yonder/Lava Orange, 9 M US
Large lugs with generous spacing ensure confident grip in mud, without buildup while you run. 
Feel one with the trail with a precise combination of Sensifit with Quicklace, performance last shape and endoFit. 
Stability on wet, technical trails is provided by combining low stack height and small heel-to-toe drop.  
Review: This lower drop competition shoe is designed for trail and mud races. It's pretty light while remaining extremely durable with all the traction you need for off-road terrain.
It's not quite as good on ice or other flat, slippery surfaces but for technical trails, it excels. It also has a lower stack height than other Salomon shoes giving it good ground feel for a trail shoe.
Pros
Quicklace and Sensifit system.
Anti-debris mesh upper.
Aggressive tread sheds mud.
Protective toe cap.
Cons
Sizing runs a little small.
Takeaway
A top rated race shoe for trail runs, lighter weight and lower profile than other Salomon shoes but every bit as rugged.
Salomon womens SONIC RA 2 W,Dubarry,8.5 M US
Enter the running avenue and build fitness day after day. SONIC RA 2 W balances cushioning and responsiveness to deliver a comfortable, stable ride that will keep you going mile after mile.
Review: Last but not least, the Sonic RA is a road running shoe to add into the mix.
It's a solid running shoe for up-tempo road runs with a good balance of cushioning and responsiveness, albeit a little firm in keeping with Salomon's style.
But, they are extremely comfortable and provide a fast and bouncy ride.
Pros
Super comfortable upper.
Regular lacing for people who don't like Quicklace.
Extremely lightweight.
Vibe technology midsole is bouncy and fast.
Cons
Takeaway
A fast, responsive and super lightweight shoe that manages to be really comfortable at the same time, these are some of the best Salomon road running shoes for snappy runs.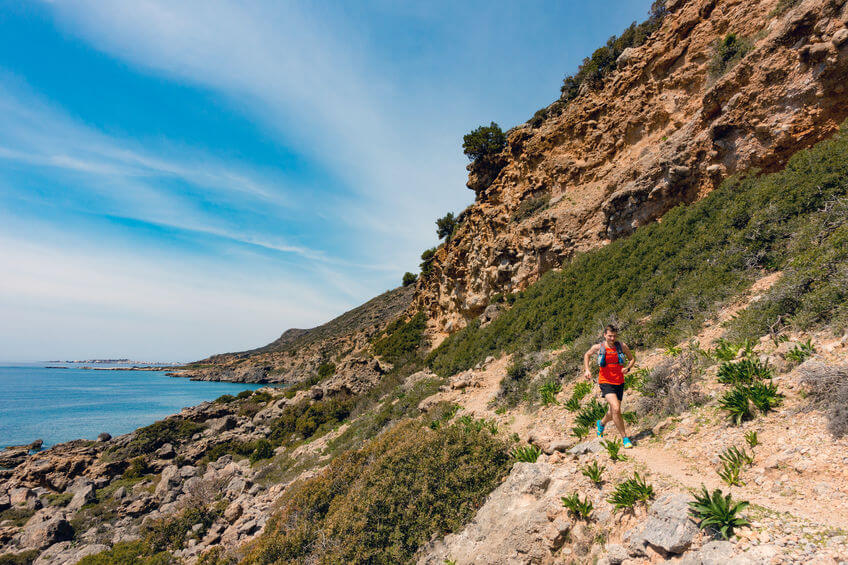 Your Ultimate Trail Brand
Salomon began as a ski, binding and then ski boot designer and manufacturer in the French alps in 1947. Their running shoes actually came much later with the first trail running shoe hitting the stores in 2001.
Salomon now caters to a range of sports. But its focus is on the wild great outdoors, snowsports and mountaineering rather than the team sports and athletics of Nike and Adidas.
So, while Salomon does have some great road running shoes in its running shoe range, it's the trail shoes where they really excel and that sets them apart from other brands.
Salomon trail shoes are known for being extremely durable with excellent traction and protection. If you're getting into trail running and want something that will stand up to the elements and last many, many miles, you can't go wrong with Salomon.
In particular, Salomon make some of the best ultra-marathon and long-distance adventure race shoes.
If you fit into this category, or you just consider yourself to be a bit of an adventurer, we have a couple of other articles you'll probably be interested in – our guide to the best GPS watches for trail running and the best headlamps for trail running.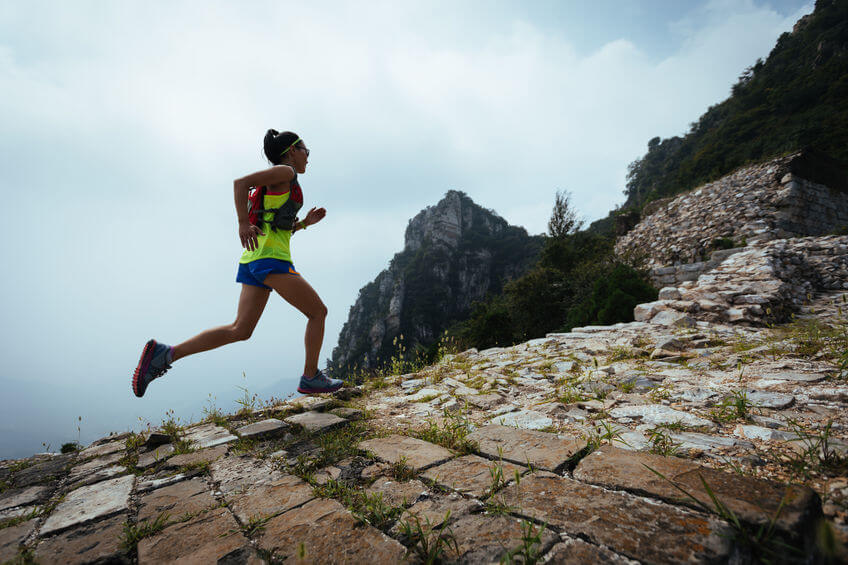 The Tech
Like all running shoe brands, Salomon's got its trademark technology that is a defining factor in how their shoes fit and feel.
Not all of their shoes include all of the below features, but most have something.
Vibe
Vibe is the name given to the combination of EnergyCell and Opal midsole materials that together provide great shock absorbance and responsiveness.
SensiFit
SensiFit describes the way the midfoot is securely locked into place by the upper and lacing system connecting to the midsole like a pair of hands cupping your foot.
Secure fit is especially important for technical trail running and Salomon achieves this through keeping the midfoot stable, proving an equally secure heel fit, and leaving the toebox wide and spacious for plenty of natural toe spay.
QuickLace
The Quicklace system is composed of a much thinner, cord-like lace that tightens with one hand and cinches shut in a clasp. The excess lace is then tucked into a pocket in the tongue.
It isn't loved by everyone, admittedly, but for those it works for, it works really well. Some people find that it allows a more customized fit, others appreciate that you don't have to worry about your laces coming undone mid-run.
On the other hand, others find that the fit across the midfoot ends up being too uniformly tight and that there isn't room for customization. The only solution is to try it and see which camp you end up in!
Advanced Chassis
This is the stability component of Salomon shoes, consisting of a firmer material in the midsole that prevents excessive torsional movements and stabilizes the heel. However, it might not provide enough support for severe overpronation.
While many of Salomon's shoes are inherently pretty stable in nature, their arch support doesn't take pride of place, as overpronation tends to be less of a problem on uneven terrain.
If you know you're a severe overpronator or you have flat feet, check out our guide to the best trail running shoes for flat feet for more great options.
Contragrip
This is where Salomon really shines. Their Contragrip rubber outsoles are gnarly with thoughtfully designed, widely spaced lugs so that you can achieve maximum grip without clumps of mud getting stuck and slowing you down.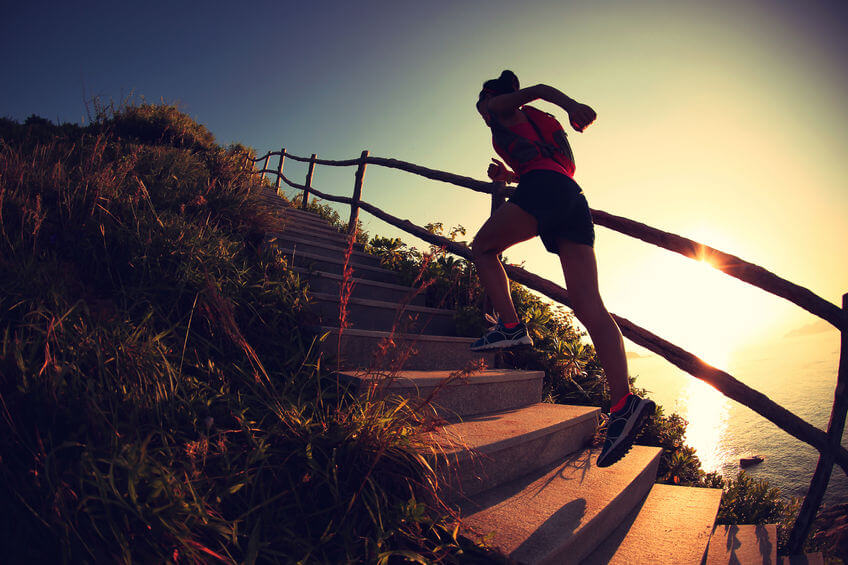 Firm and Responsive
In fitting with Salomon being the leader of trail running shoes, their shoes across the board are firm and a little stiffer than shoes from other brands. This is good for trail running when soft ground has more give anyway, and a firmer sole results in more responsiveness and protection.
So, if you're a lover of soft, plush cushioning, you'd be better heading over to Hoka One One or Brooks.
However, what Salomon do, they do well. So if you like fast, firm, durable and excellent traction, Salomon are it.
Fit
Salomon has a reputation of having a narrow fit, and this has been exacerbated by Sensifit and Quicklace technologies. But, this works really well for some people.
In saying that, some of their shoes are bucking the trend and fitting true to size or even a little wide and with high volume toe boxes. So, as always, it pays to try before you buy.
Gore-Tex
This isn't a Salomon technology, but many of their shoes do come with a Gore-Tex option available. There are pros and cons to this. While Gore-Tex will protect you from splashes, light rain and a bit of slush, if water enters from the top of your shoe you're wet regardless and then will likely take a long time to dry out.
Also, Gore-Tex makes a shoe heavier and less breathable than open mesh. So, it will come down to your preferences and the conditions you run in.
But, if wearing waterproof shoes is a deal-breaker for you, check out our list of the best options for waterproof running shoes to save time.
If you are looking for maximum protection, you'd do well to look into trail gaiters as well. While some are designed to keep out debris and sand, others provide an extra layer of waterproofing and will keep snow and water from entering your shoe from the cuff.
If you're going to be running in extreme conditions, or for a really long time, trail gaiters will make your run a whole lot more comfortable.
FAQs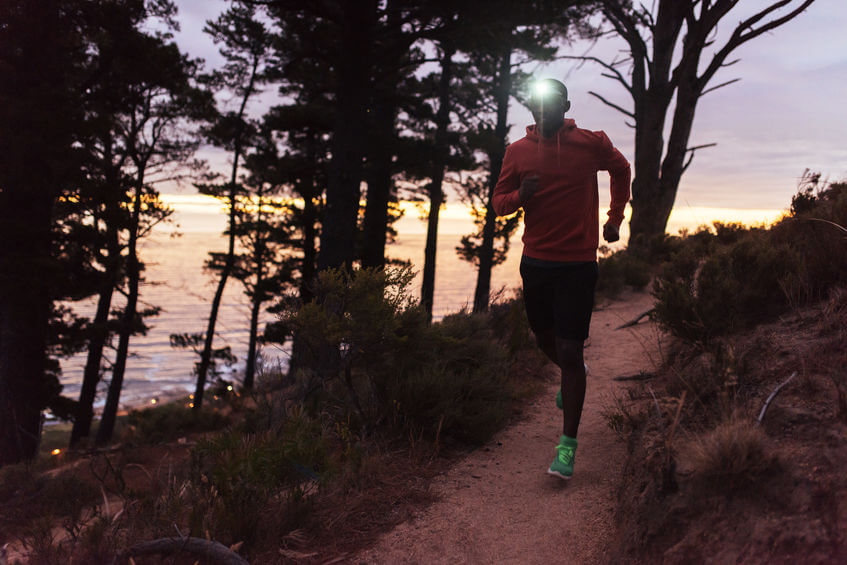 Are Salomon Shoes Good for Road Running?
Salomon has some great road running shoes. They're less well known than their trail shoes but still very high quality.
What are the Best Salomon Trail Running Shoes?
All of Salomon's trail running shoes are excellent and suited to specific types of trails and distances. If you're looking for versatility in a trail shoe, the Sense Ride 2 is a great option. But all of the shoes on the list above are excellent.
Do Salomon Shoes Run Big?
Salomon running shoes tend to run true to size. They have a reputation for being narrow fitting but some are actually turning out to be wider than expected so try before you buy!
Do Salomon Shoes have Good Arch Support?
Some of Salomon's stability shoes have great arch support, but not all of them. The X Mission is an example of good arch support.
Is it Ok to use Trail Running Shoes on the Road?
There's no rule against it, but it's better to avoid it. Trail running shoes tend to be firmer and stiffer and not provide enough cushioning for road running. Also, the tread is designed for softer surfaces and will wear out much faster on the road so you're wasting your money!
Thank you for reading this guide to the best Salomon running shoes of 2023.
Hopefully, you feel knowledgeable enough to make the right decision and excited about hitting the trails!
If you liked this article, be sure to subscribe to our newsletter for more, or share your thoughts in the comments below.