TOP 12 Best Saucony Running Shoes 2023 For Extreme Comfort
Saucony have been in the running shoe game for a long time and are known for producing top-quality, high performing running shoes.
Whether you're familiar with their shoes or not, this article will introduce you to the 12 best Saucony running shoes of 2023 and give a little insight into the technology they use.
All the shoes below come in both Men's and Women's versions so I've included a mix of both in the list.
Keep reading to find the best Saucony running shoe for your next run!
TOP 12 Best Saucony Running Shoes of 2023
Saucony Ride ISO 2 Men Grey | Yellow
Successor to the Ride ISO
Arch: Normal (Mid)
EVERUN Topsole construction for consistent, lasting comfort and pressure relief
PWRFOAM midsole absorbs impact and can respond to every runner's stride
Updated ISOFIT and all new FORMFIT technologies adapt to the shape and motion of the runner's foot
Review: The Saucony Ride ISO 2 is a moderately cushioned, neutral, daily running shoe that could be the most popular of the Saucony line up.
It's a durable, versatile and very comfortable option that sees runners through both long runs and shorter tempo runs with just the right amount of responsiveness and stability.
It has a 8mm drop and is best suited to midfoot strikers but all the cushioning means it works pretty well for heel strikers too.
Pros
ISOFIT upper is snug fitting and adaptable to the shape of your foot.
PWRFOAM midsole is durable and responsive.
EVERUN top sole provides a soft feel.
Wide, mesh toebox.
Wide sizing available.
Cons
May be a bit slick on wet surfaces.
Takeaway
These are extremely comfortable and well cushioned go-to shoe that will suit a wide range of runners.
They are also some of the best Saucony running shoes for women due to the fit that can be achieved.
Saucony Women's Omni ISO 2 Running Shoe, Slate/Pink, 7 M US
Successor to the Omni 16 EVERUN topsole construction for enhanced energy return and continuous cushioning throughout the run PWRFOAM Midsole medial posted midsole ISOFIT dynamic upper that adapts to the shape and motion of the runner foot
Engineered Mesh
Review: The Omni ISO 2 is a moderate stability trainer with a good amount of responsive cushioning.
It's well suited to long-distance runs, but the midsole tech also means it's responsive enough to handle shorter snappier runs too.
It's a top of line quality shoe at a reasonable price with so many design features ensuring a super comfortable and stable fit.
Pros
PWRFOAM midsole with dual density medial post for arch support.
EVERUN top sole gives the shoe a really plush feel.
ISOFIT upper is extremely comfortable and adds stability.
Excellent for plantar fasciitis relief.
Cons
Not particularly breathable.
Takeaway
This is the best Saucony running shoe for runners with moderate overpronation issues looking for just the right amount of support.
Saucony Men's Guide 13, Blackout, 8.5 Wide
New PWRRUN cushioning provides just-right softness that's responsive enough to tackle as many miles as you wish
The new medial TPU guidance frame quickly and quietly guides each foot through its natural gait cycle for the smoothest feel yet
FORMFIT surrounds the foot with a made-for-me feel that can accommodate a wide range of foot shapes comfortably
Shoe Category: Stability
Offset: 8mm (32.5/24.5)
Review: Offering slightly less arch support than the Omni, above, the Guide 13 is a top-rated moderate stability shoe. This 13th version comes after the Guide ISO 2 due to a completely revamped upper which provides an even more secure fit.
Saucony has also stepped away using from using a medial post as the primary form of arch support and instead introduced the TPU Guidance Frame. This brings a slightly different feel but just as much stability.
Pros
New PWRUN midsole is soft and responsive.
TPU Guidance Frame replaces the dual-density medial post.
Super durable and well-structured jacquard mesh upper.
FORMFIT technology.
Cons
Not as breathable as it could be.
Narrow fitting.
Takeaway
The completely new Guide is more comfortable, sleek and stable than ever before and is likely to become a super popular shoe.
Saucony Women's S10545-25 Hurricane 22 Running Shoe, Blue | Aqua - 7.5 W US
Soft and supportive for the long run, now lighter. For those who need support and want lots of resilient cushioning, the Hurricane 22 is our most cushioned stability shoe, providing plenty of energy to keep you bouncing back for more-now lighter than before.
PWRRUN+, the next generation of amazing cushioning, gives you a luxurious underfoot feel that wont break down-now 25% lighter than before
A rocker-like heel and enhanced toe spring gives every step and extra push forward to keep you going strong and feeling fresh
FORMFIT acts like a luxurious bucket seat for your foot, conforming to you for the perfect fit and providing comfort from every angle
Structured Cushioning
Review: A step up in stability from the Omni, the Hurricane is Saucony's highly cushioned stability option. It's an ideal choice for long runs, recovery runs or for heavier people over a range of distances.
Like the Guide 13, Saucony has stepped away from the ISOFIT upper with the Hurricane 22, replacing it with the same structured and heavily padded jacquard mesh of the Guide 13.
The medial post has also been replaced with a TPU Guidance Frame and Saucony's new PWRUN+ foam makes for a super soft feeling ride.
Pros
PWRUN+ midsole is plush and lightweight.
TPU Guidance Frame replaces medial post.
Padded sockliner makes for an ultra-plush feel.
TPU Guidance Frame and FORMFIT technology.
Cons
Takeaway
These are the best Saucony running shoes for runners looking for stability with maximum cushioning. They are also some of the best Saucony running shoes for flat feet.
Saucony Men's Triumph 17, Blue/Black, 11 EE US
PWRRUN+ gives you a springy and responsive underfoot feel that keeps you strong and feeling fresh.
FORMFIT acts like a luxurious bucket seat for your foot, conforming to you for the perfect fit and providing comfort from every angle.
Cushioning thats 25% lighter than our previous best, the lightweight comfort of these shoes means you'll never feel like something is holding you back.
Review: The Triumph 17 is another maximally cushioned, long-distance shoe but with neutral stability features.
PWRUN+ midsole foam combined with Saucony's FORMFIT technology make for a super comfortable fit, while the equally plush upper ensures ultimate comfort for the entire foot.
Pros
PWRUN+ is Saucony's lightest foam.
FORMFIT technology.
Good responsiveness for a maximally cushioned shoe.
Excellent traction.
Cons
Not suitable for short, snappy runs.
Takeaway
This is the perfect shoe for tired, achey legs or a durable option for long distances.
Saucony Women's Kinvara 11 Aqua/Blue Running Shoe 7.5 M US
PWRRUN cushioning maintains the lightweight responsiveness that makes this shoe a favorite for daily training miles or racing longer distances
The flexible sole is designed to quickly transition from landing to take-off
FORMFIT conforms to your foot to provide the perfect fit and feel from every angle
A lightweight feel for a personal best.
Imported
Review: If you love the comfort of the Triumph 17 but you'd like something a little more versatile in terms of shorter distances and snappiness, the Kinvara 11 is your shoe.
It's very slightly less cushioned, more responsive, and very lightweight making it suitable for everything from everyday training to marathon racing.
Pros
PWRUN midsole foam is lightweight and responsive.
FORMFIT technology provides exceptional comfort.
Seamless engineered mesh upper.
4mm drop is best suited to forefoot strikers.
Cons
Traction on wet surfaces could be better.
Takeaway
Arguably Saucony's most popular all-around shoe, the Kinvara is as versatile as it gets while being super comfortable. They are also some more of the best women's Saucony running shoes.
Review: The Peregrine 10 is a top-rated trail shoe that will keep you safe on all of your off-road runs. Moderately cushioned and highly responsive, it has excellent traction and durable construction.
You won't be able to run along a road to the start of the trail, or if you do, you risk wearing out the lugs and making the whole shoe redundant. But, once on the trail, these shoes are beasts.
Pros
PWRRUN cushioning.
Full length rock plate provides good underfoot protection.
Excellent traction across all off-road terrain.
Drainage holes in the upper.
Cons
Not suitable for road running.
May feel a little stiff if you're used to flexible shoes.
Takeaway
A great trail shoe for moderately technical trails or mud runs.
Review: The Xodus ISO 3 is a trail shoe with stability features and good water resistance. The rugged outsole copes well with a range of terrains including dirt and mud and is cushioned enough to cope with sections of road.
They don't have a rock plate so allow for a little more ground feel than most trail shoes. But, your feet are still adequately cushioned against the ground with a thick layer of Everun.
Pros
Toe guard is a nice protective touch.
ISOFIT upper.
Thick Everun midsole.
Nice wide toe box.
Cons
Integrated tongue makes putting the shoes on a little tight.
Takeaway
This is a well designed, comfortable and versatile trail shoe for overpronators.
Saucony Women's Mad River TR Trail Running Shoe, Blue/Navy, 8
The PWRFOAM midsole and EVERUN topsole work together to provide underfoot cushioning
PWRTRAC tacky rubber, combined with a dual compound outsole, and rugged directional lugs give you confidence on any surface
Two rows of eyelets provide endless lace configurations
Gaiter compatible
Integrated tongue helps keep debris out and has a gaiter-compatible D Ring to give the option of adding extra protection
Review: An even more versatile trail shoe is the Mad River TR. It's super responsive with a PWRFoam midsole and Everun top sole and supper grippy PWRTRAC lugs.
The customization options seem endless with guides for drilling your own drainage holes or screwing in extra studs or ice spikes as you see fit.
There are also two rows of lace eyelets so you can configure your lacing in a number of different ways.
Pros
PWRTRAC rubber outsole.
Extra row of lace eyelets.
Gaiter compatible.
Highly responsive and well-cushioned midsole.
Cons
4mm drop might not suit everyone.
Takeaway
A lightweight, highly responsive and well cushioned trail running shoe.
Saucony Men's Freedom ISO 2 Running Shoe, Black, 12 M US
Full-length EVERUN midsole for enhanced energy return and continuous cushioning throughout the run I so knit dynamic upper that adapts to the shape and motion of the runner foot streamlined support frame for the ideal heel fit and hold
Highly durable TRI-FLEX crystal Rubber Outsole reflective elements on the heel helpful for runners who suffer from underpronation, also known as supination
Closure Type: lace-up
Review: The Freedom ISO 2 is a highly versatile shoe. Snappy, lightweight, durable and really comfortable, it is an ideal all-rounder but performs best on mid-length tempo runs.
It's known for having an insanely durable outsole with resilient EVARUN foam that together will last many, many miles without wearing out. The 8mm drop is well suited to both heel and midfoot strikers.
Pros
Full length EVARUN midsole.
Affordable.
Lightweight, well-cushioned and responsive.
TRI-FLEX Crystal Rubber outsole is super durable.
ISOKnit upper for a breathable, sock-like fit.
Cons
Takeaway
An extremely comfortable, lightweight neutral option for daily running, known for its durable sole.
Saucony Men's Liberty ISO 2, Blackout, 14 Medium
EVERUN Topsole construction for enhanced energy return and continuous cushioning throughout the run
Full-length EVERUN midsole
Knit with new ISOFIBER reinforcements to ensure a secure fit without heavy bulk
ISOFIT creates a dynamic fit system by adapting to the shape and motion of the runner's foot
Medial TPU guidance frame for that touch of stealth stability
Review: The Liberty ISO 2 is a fast, neutral shoe with a low 4mm drop. Similar to the Freedom ISO 2 in use and performance but with added stability features, it has all the same plush cushioning and durability for high mileage runners in a lightweight package.
Pros
Full length EVERUN midsole foam.
TPU Guidance Frame for protection against overpronation.
ISOFIT stretch mesh knit upper.
TRI-FLEX Crystal Rubber outsole is extremely durable.
Cons
A little pricey.
Insoles are a bit of a letdown (maybe they're expecting you to replace them?).
Takeaway
This is a fast and lightweight shoe with a little stability added in for mild overpronators. Just don't waste them on off-road runs.
Review: The Saucony Echelon is a neutral shoe but is designed with plenty of space to take orthotics for customized arch support. It may feel a little stiff and heavy, but it's a solid workhorse of a shoe, designed to cope with many miles of pounding the pavement.
Pros
Spacious toebox.
Plenty of room for custom orthotics.
External heel counter for stability.
Everun midsole.
Cons
Requires a break in period.
Takeaway
If you appreciate a wide, stable platform underfoot with plenty of cushioning, this is your shoe.
Intro to Saucony's Top Tech
Saucony has been making running shoes since 1898… and no, that's not a typo!
Maybe it comes from experience, but Saucony can definitely be considered an innovative brand, and there are more exciting changes happening this year.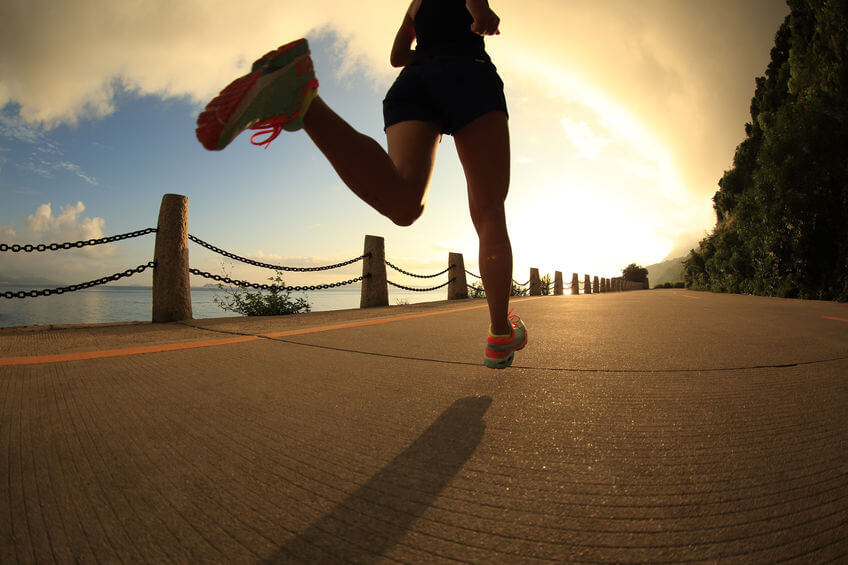 ISOFIT
Saucony revolutionized upper designs with its ISOFIT technology in 2015. An innovative lacing system, ISOFIT shoes had the laces attached to flaps on either side of the shoe that wrapped around a stretchy mesh inner layer.
The idea was that this system of lacing would provide a more customized fit for each foot. But it turned out to be a design that runners either loved or hated.
Some people found that it worked fantastically for their feet while others could never quite get the ideal fit.
FORMFIT
Enter FORMFIT. This technology replaced ISOFIT in 2019 and so far has proved really popular. It focuses primarily on the footbed, with three layers working together with the upper to provide a super comfortable, super supportive fit.
Saucony describes it as feeling like a bucket seat that encases your foot, keeping it centered and stable inside the shoe.
EVERUN
EVERUN was Saucony's first proprietary midsole foam after EVA foam. Released in 2015, it incorporates a layer of TPU foam for more responsiveness and durability.
Saucony still uses EVERUN in many of its shoes, either as the midsole or as a top sole layer.
PWRRUN and PWRRUN+
PWRRUN was formulated after EVERUN and released in 2019. It's similar to Adidas's Boost foam, resulting in more responsiveness and resilience to compression over time while remaining soft and lightweight. It sounds simple but it's no easy feat!
PWRRUN+ is the upgrade to PWRRUN and is even lighter, bouncier and resilient.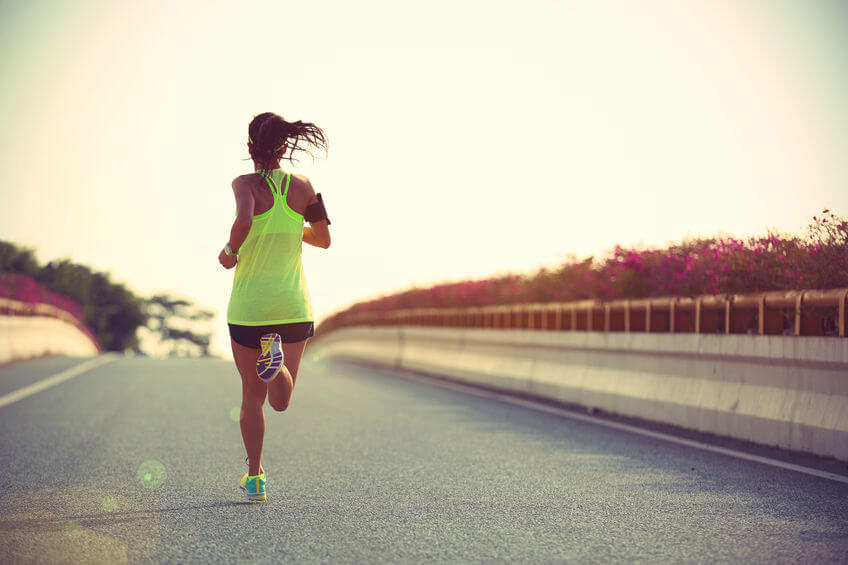 Stability Options
Saucony shoes are some of the best when it comes to comfortable, reliable stability. They have a line of stability shoes with varying degrees of support so even moderate overpronators can get a little support without needing to go the whole hog.
Some of their shoes use a medial post of firmer midsole foam to prevent overpronation, while their higher tier shoes are now using a new TPU Guidance Frame to provide smooth stability from heel strike to toe-off.
The combination of the TPU Guidance Frame and FORMFIT technology also make Saucony's stability shoes great for people for flat feet. If you'd like to see more great options for flat feet then be sure to have a read of our guide to the best running shoes for flat feet.
All of their stability shoes are also really nicely cushioned with a plush feel so make excellent choices for plantar fasciitis sufferers. If this is you and you're looking for more options, we have a list of the best running shoes for plantar fasciitis so you won't have to go far.
Saucony doesn't have any running shoes with the kind of support that would class them as motion control shoes.
Their stability options tend to lean slightly towards the more moderate stability end of the spectrum. If you know you need motion control shoes, check out our list of the best motion control shoes here.
If you're after more stability options in general, we have a great article for that too, right here.
Sizing
Saucony shoes tend to run a little small and a few of them have a narrow fit. But there are also those like the Echelon that suit wider feet, so there's a bit of a mix across the board.
Some people find that they can stick to their usual size while others go half a size up. Go to a store and try some on to be safe if you're not sure.
If you know you've got wide feet, look for Saucony shoes that have wide sizing available as some go as far as X-Wide.
We have a list of all the best running shoes for wide feet and models that have wide sizing available right here to make it easier for you.
FAQs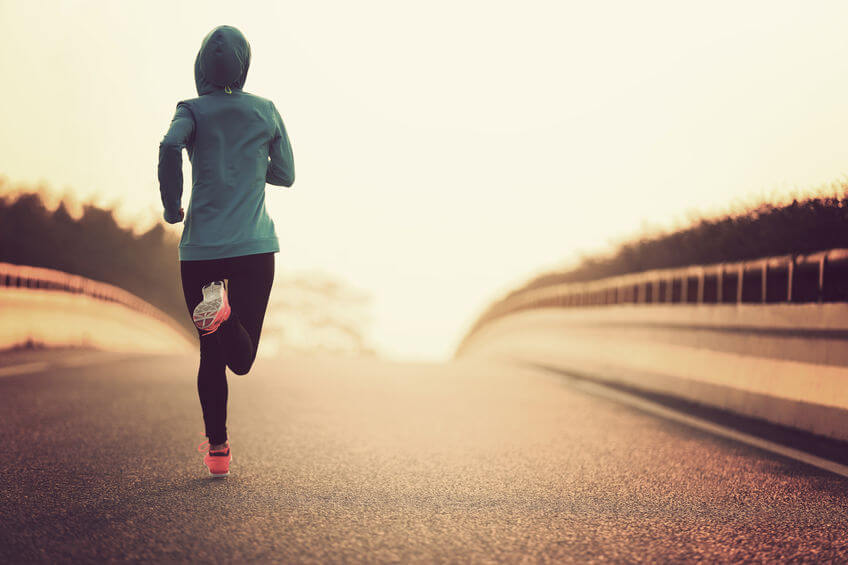 Are Saucony Running Shoes any Good?
Saucony running shoes are excellent and a great choice for any entry-level or serious runner. They have a wide range of styles so there is something to suit everyone's requirements.
Which Saucony Shoe is Best for Running?
Saucony have a number of top quality shoes that are all excellent for running depending on your priorities.
But if you're looking for a good all-rounder, the Ride and Kinvara are both popular choices.
Which Saucony Shoe has the Most Cushion?
The Triumph 17 is Saucony's best maximum cushioning running shoe.
What Saucony Shoe is Best for Plantar Fasciitis?
All of Saucony's stability shoes are great choices for plantar fasciitis sufferers as they are designed with comfort in mind so have plenty of plush cushioning and soft footbeds.
The Guide 13, Omni ISO 2 and Hurricane 22 are all excellent choices. If you don't have serious overpronation, the Triumph 17 is another great choice for plantar fasciitis sufferers.
What Saucony Shoe is for Overpronators?
Any of the shoes in Saucony's stability line up are perfect for overpopulation.
The Guide 13, Omni ISO 2 and Hurricane 22 are all top of the line stability shoes for overpronators.
What Saucony Shoe is Best for High Arches?
Any of Saucony's neutral running shoes, especially those utilizing FormFit technology, will be great choices for runners with high arches. The Ride ISO 2, Triumph 17 and Kinvara 11 are all excellent options.
What does ISO mean in Running Shoes?
ISO refers to the ISOFit technology that is used in some of Saucony's running shoes. It works really well for low volume or narrow feet, creating a snug and supportive sock-like fit.
But, it didn't work for everyone so Saucony is actually moving away from it now.
Do Saucony Shoes have Good Arch Support?
Saucony stability shoes have great arch support.
Thank you for reading this guide to the best Saucony running shoes of 2023.
Have you found a shoe you like?
If you liked this article, there's plenty more where it came from! Just sign up for our newsletter and get all the latest reviews direct to your inbox!