Ultimate Best Sports Compression Tights & Pants with Reviews 2017
Maybe you have seen people wearing compression pants at the Gym, box, or out on the trail.
Compression tights have become quite popular lately, but why?
What are they used for, and do they work?
We will answer those questions and let you know what we think the best compression tights are made of. We will finish up with our top 13 recommendations by category of best compression tights for running, men, women, CrossFit etc.

Why should I wear Compression Pants or tights?
Compression pants may help you exercise longer, perform better and recover faster.
Many athletes can attest to the benefits of Compression wear for improved circulation, muscle support and reduced muscle and skin vibration.
Let me show you how:
For Warm Up –Before Exercising
Before exercising.
Compression improves circulation, facilitating warm up and maintaining warm muscles.
Graduated compression wear is tighter in some strategic areas than others. This increases blood flow and flow of fluid thru the lymph nodes, allowing for a speedy warm up.
During Your Workout
Reduces Muscle exhaustion and Damage.
Compression wear minimizes vibration. Vibration causes a loss of energy. Compression wear transfers that energy back into the activity you are performing, resulting in a perceived increase ability to prolong exercise.
Improved Tactile sensation.
Wearing compression gear puts pressure on the skin surface as you move, increasing your tactile awareness of the body parts moving. This awareness improves form, posture and body awareness.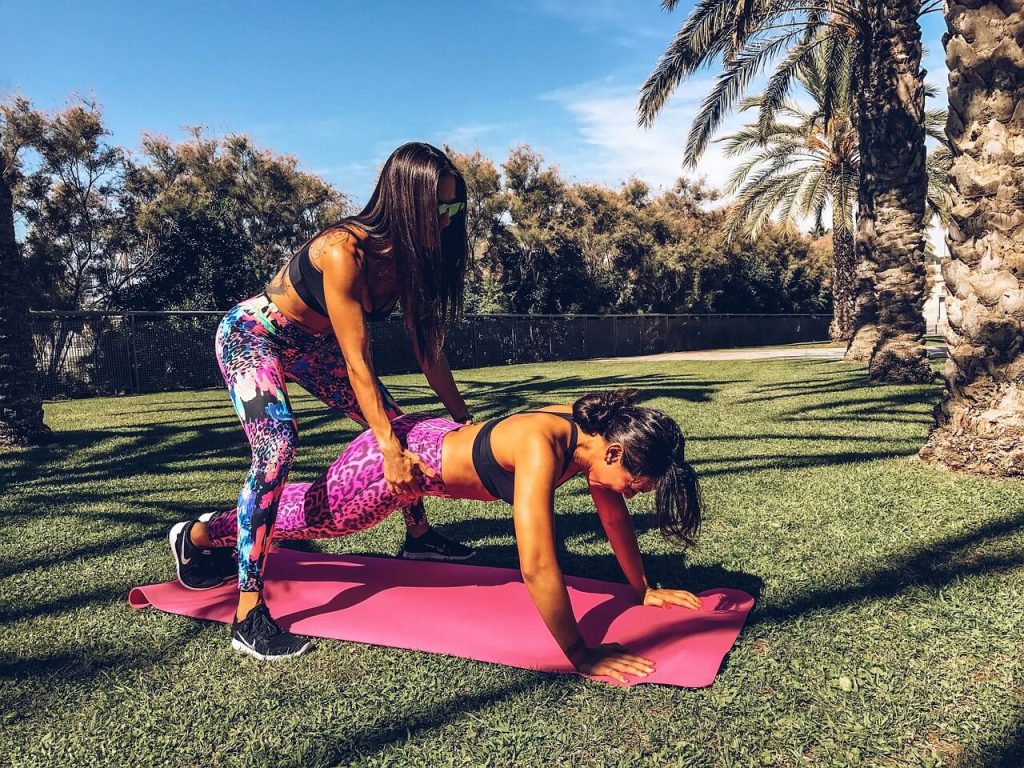 Huge Recovery Benefits of Compression tights
Does Compression Gear Aid in Recovery?
Steve who heads up a Fitness blog/Vlog  called Kalclash Fitness is an avid runner and has experience using compression wear. He speaks about his experience in a balanced way, without hype.
We appreciate that! Thanks Steve!
Compression Helps Loose Skin
But it's not what you may be thinking!
Some users, especially those who have loose skin from age, pregnancies or losing a significant amount of weigh report feeling more secure and comfortable wearing compression pants and shirts.
There are rumors that compression gear may help tighten loose skin, but those rumors may be unfounded, and we could not find evidence to back the rumor up.
Benefits of Compression clothes for Loose Skin
My Experience with Loose Skin & Compression Clothing One of our favorite Vloggers, Jared at Obese to beast shares his experience with compression clothing.
Jared lost a huge amount of weight and became very fit. He still has loose skin in the belly and legs, and loves compression gear for the comfort and confidence they provide.\
Why Wear Compression and How Do I choose Compression tights?
Compression level- This refers to how tight the pants are, or how much compression they offer. As a general rule of thumb, the higher the Spandex/lycra/elastane content, the more compression they have.
Some folks want strong compression, and indeed, strong compression is best for recovery.
However, not everyone wants such firm compression. Brands like Under Armour and NIKE usually have less compression.
Brands like SKINS, 2XU and Subs have strong, true compression.
Gender.
Compression gear is made for either a man or a woman, but they are not interchangeable, nor unisex. It just won't work.
TOP 13 Best Compression Tights & Pants Reviewed 2017
Best compression pants for running
Best compression tights for men
Best compression pants for CrossFit
Best compression pants for women
Best compression pants for recovery
That concludes our recommendations. We always love to hear from fans. Take a minute and post in the comments YOUR reason for wearing compression tights.
Comments