14 Best Slam Balls for CrossFit and Gym Workouts Reviewed 2023
Why do you even need a slam ball if you already have a medicine ball?
Most gyms have med balls, and even athletes new to CrossFit know what a wall ball is when they see it on the WOD.
But…
If you are new to CrossFit, you may not yet know about the slam ball, what you do with it, and what it's good for.
With that in mind…
I would like to explain the difference between a medicine ball vs a slam ball, show you several workouts and the best slam ball exercises you can do, introduce 2 CrossFit WODs that use the slam ball, and finish off with a review of the 15 best slam balls on the market today.
What is the Difference Between Slam Ball and Medicine Ball?
Slam Ball vs Medicine Ball
A medicine ball is designed more for cardio, is usually lighter than a slam ball, and has a uniform round shape, keeps its shape well, and usually has a little bounce, so it rebounds back to you after you throw it.
In CrossFit, you might see a med ball used for wall balls.
A slam ball is softer, sand filled, will not bounce or roll when you throw it, and will not rebound and bounce back to you.
Slam balls are usually heavier and more geared toward strength training vs cardio. In CrossFit, you might see a slam ball used for the Ball Slam, Russian Twist, or even heavy dead ball deadlifts.
Quick Guide to Choosing the Best Slam Balls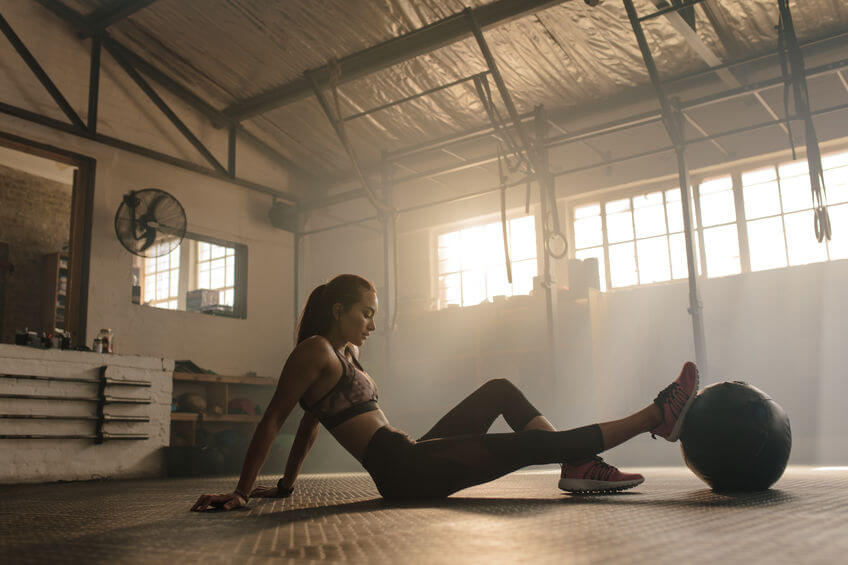 Texture and grip
Slam balls generally have two styles of grip texture.
Heavy aggressive, tire tread-like texture.
Heavy texture allows you to get the best grip, but can be hard on soft hands, especially when the WOD calls for 150 repetitions.
Or
Moderate to light texture, like a basketball.
This texture is easier on the hands, but can get slick when your palms start to sweat.
Valve or no valve?
A few slam balls out there have a valve built-in so you can adjust the air pressure.
The benefit of a valve is you can inflate or deflate the ball so it is as firm as you want. Inflating it will make it firmer and may give it a small amount of bounce.
The downside of a valve is it creates a weak point in the slam ball.
The benefit of a ball with no valve is that it does not have a built-in weak spot. The downside of a slam ball with no valve is that you cannot adjust it at all.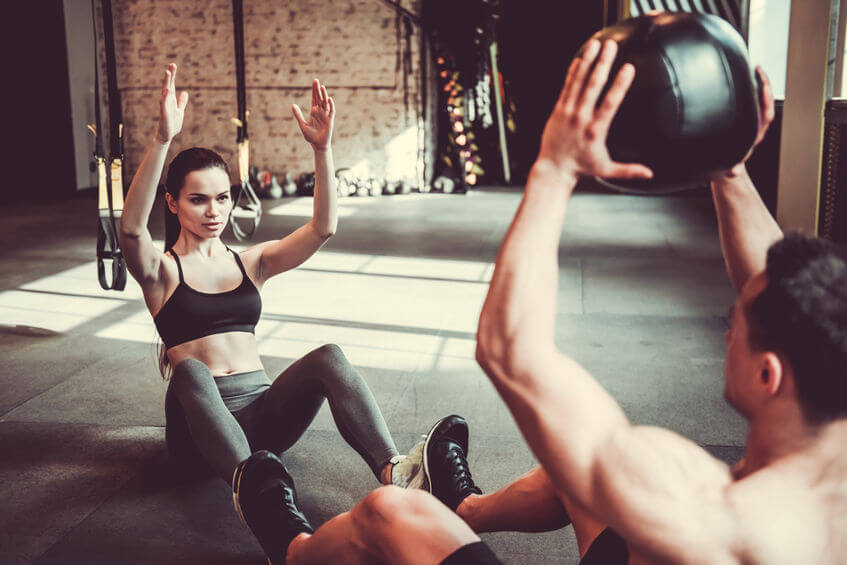 Bounce, roll firmness and shape
Slam balls fall on a spectrum of soft and pliable, to quite firm. Most are somewhere in between. A firm ball will have more bounce, usually.
Traditional slam balls should not bounce or roll, they should stay in place after you slam them.
A softer slam ball will change shape after you slam it. This makes it more challenging to pick back up, which only adds to your workout.
A softer slam ball will be filled with sand and have a core that shifts as you throw it, making it more challenging to handle and throw. This is how a slam ball should be.
Best Slam Ball Workouts and Exercises
Slam Ball Exercise
The very basic slam ball move. This is the slam ball exercise you will often see in a WOD. It is a basic but intense more every beginner should master.
10 Minute Total Body Slam Ball Routine
10 minute Total Body Slam Ball Routine. This three circuit workout is simple, fast and intense.
The best part? All you need is a little motivation, 10 minutes of your time, and a slam ball to get it done.
What can you do with a HEAVY Slam Ball, aka Dead Ball?
Cleans, deadlifts, hip tosses and shoulder throws, heavy squats and lunges are just a few of the strength training exercises you can do with the heavier slam balls. They are all demonstrated here in this Iron Edge video.
Slam Ball Core Workout
The core and abs are a common problem area for athletes. Follow this slam ball core routine to tighten and tone your core.
This routine includes Russian Twists and Cross Body slams, so using a slam ball with a shifting core will give you an even greater workout.
CrossFit WODs that use a slam ball
Looking for a few great Ball Slam WODs?
Here are a few you can use to take out your rage using a slam ball.
Dimas WOD
Instructions
Equipment needed
Exercises
Beowulf WOD
Instructions
Do all exercises in the Rxed amount in the list as fast as you can.
Equipment needed
Exercises
Looking for more CrossFit WODs you can do at home? Check out this compilation of home gym WODS.
TOP 14 Best Slam Ball Reviews 2023
That wraps up the 15 best slam balls available today.
Looking for more WOD balls? Check out this collection of the best medicine balls and add a pair to your home or garage gym.
Don't forget to sign up for the Garage Gym Power newsletter and get notified when new gear reviews and fitness articles come out.