Best CrossFit Equipment Packages for Your Home or Garage Gym with Reviews 2018
CrossFit is quickly becoming one of the most popular workout programs in the United States.
With the rising rates at CrossFit gyms (some as high as $250 per month), it can be easy to wonder whether or not it's worth the investment to purchase CrossFit equipment packages.
Let's take a look at everything that would be wanted in ideal CrossFit equipment packages for a garage gym.
Necessary Equipment
In a basic CrossFit gym you are going to find the following equipment:
What's Right For You
The list of equipment can seem a little intimidating.
There sure are a lot of elements that go into making a CrossFit gym in your home. The nice thing about having a home gym is that you can customize it to your needs and likes.
For example, not everyone is going to need to have ropes in their home gym. For that matter, not everyone has space for big equipment.
When building your home gym, you want to consider what you're really going to use and what you can scrap. Your house may not have a space that has high enough walls to use wall balls.
If you're a renter, you may not be able to install the bracketing needed to use ropes or a pull-up bar.
Consider your space and your means before buying the equipment on the list.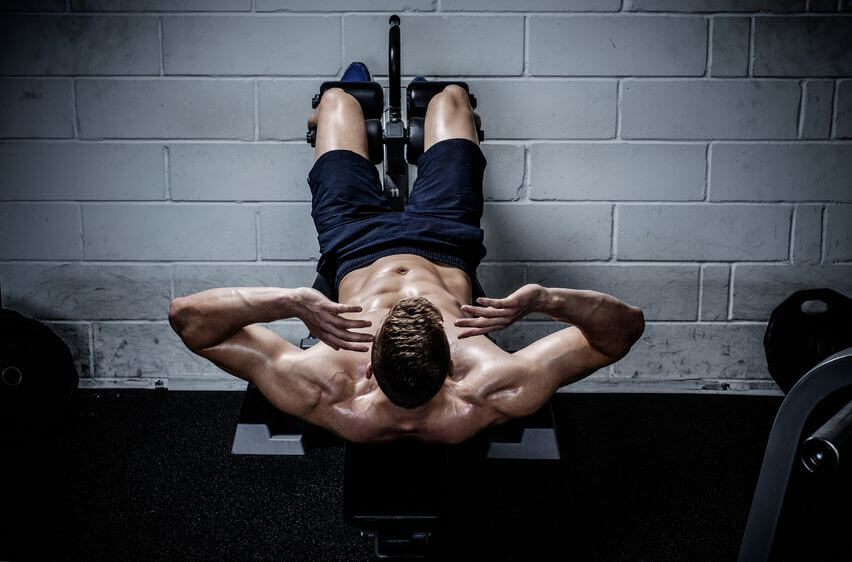 Packaged Deals
It can be hard to find all of these items in CrossFit equipment packages.
Most bundles are either going to be Olympic weight sets or kettlebell sets.
Equipment manufacturers have yet to cater to the CrossFit community with a package that is focused entirely on the CrossFit customer.
To get a complete garage gym set up, you may find yourself buying bundles of equipment types rather than a package deal that has all of the CrossFit essentials inside.
Buying Bundle vs. Individual
Why do you need 8 different weights in a medicine ball?
The chances are that you're not going to be able to use all of the different weights at the same time. Why even get a bundle of medicine balls, barbells or resistance bands?
Isn't it just a waste of money to buy CrossFit equipment packages?
Getting sets of different weight classes or strengths of resistance are going to allow for better home progression.
While it is true that you can work your way up through the weights and buy them as you go, your progression is going to be stalled.
Only having one weight in a kettlebell, medicine ball or adjustable dumbbell will limit the amount of exercises that you can do while effectively gaining muscle.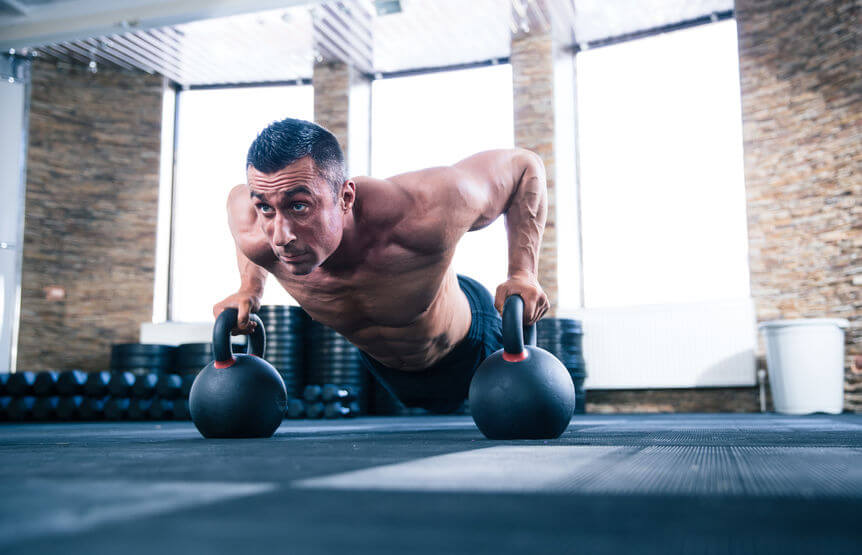 Space
Choosing whether or not to buy individual pieces of equipment may be a matter of finances or space.
Not having enough space to store all of the equipment that is another reason to choose not to buy big sets of equipment.
They do make adjustable kettlebells, barbells, and other weights. However, these pieces of equipment are not as sturdy as their one piece counterparts.
If space is the only thing that you need to consider, then an adjustable piece of equipment may be the best solution for you.
What to Buy?
Knowing all of the gear you need to get when buying gym equipment packages is only part of getting set up.
Now you need to figure out what to buy. If you can, you want to have a wide variety of weights so that you can get the most from your home workout.
Most of the items available for purchase are going to be packages of single types of equipment.
Here are the items that you should include in your home gym as well as a complete gym package
Complete Gym Package
Equipment Bundle: Get RXd Elite Home Package
Price Range: Low
Pros
Has a little bit of everything that is needed in CrossFit Gym equipment packages.
Includes equipment you don't normally see inside of packaged deals like the rope and the push up stands.
Includes a large variety of weight for the WOD bar. Any straight bar exercises should have great progression ability.
Cons
The weight bar in this set is not an Olympic bar; it is a WOD (workout of the day) bar. WOD bars are a little shorter than Olly bars and can be lighter too. Olympic lifting requires the right equipment.
Bumper plates are bulky and can mean less weight when it comes to lifting time.
Only one medicine ball weight which can limit functionality.
Only one weight of the wall ball can put limits on your progression.
Overall Rating: 3/5
The GET RXd Elite Home Package is perfect for beginners. It would also be suited for those without a lot of space in their garage gym.
This package would probably disappoint those with extensive CrossFit experience because of the lack of variety.
CrossFit Gym Elements
Equipment Bundle: Master of Muscle – Resistance Bands
Price Range: Low
Pros
Ultra-space saving: resistance bands take up no space in a home gym.
Resistance bands provide different.
Comes with attachments for door jam and handles for various exercises
Leg Straps included for versatility in leg exercises.
Price: the versatility of exercises that can be done for the price of this package is phenomenal.
Cons
Lack of equipment for dynamic movements in CrossFit.
Not ideal for those who like Olympic lifting elements of CrossFit.
Overall Rating: 4/5
This package is great when space and budget are a concern. For the general movements in CrossFit resistance bands can be good substitutes for bulkier equipment.
If you enjoy the explosive elements that are associated with CrossFit, this package is not for you. It is limited to the controlled movements that you can do with resistance bands.
Equipment Bundle: Adjustable Extreme Sand Bag Set
Price Range: Low
Pros
Adjustable weights let you get a versatile workout.
Ideal for the full body lifting and moving movements in CrossFit.
Durable shape and form with reinforced stitching, heavy-duty webbing, and canvas body.
4 position handholds for multiple movement patterns.
Cons
Could have a greater variety of weights.
There are limited exercises that can be completed with the sandbags.
Overall Rating: 3/5
Sandbag exercises and elements in CrossFit workouts are fun and energetic. Including a set of sandbags in your home gym will be a decision that you don't regret.
Sandbags give you great movement pattern training and allow for unique training opportunities.
Equipment Bundle: j/fit Plyo Box
Price Range: Moderate
Pros
A great element for any CrossFit home gym.
Stackable and space saving.
Multiple heights for continuous training and various movement patterns.
Cons
Narrow platform top.
Large gaps between heights.
Overall Rating: 3/5
These platforms can be used for multiple workout movements including step ups, box jumps, reverse lunges, lateral step overs, elevated push ups and so much more.
Usually, plyo boxes are just associated with box jumps. Box jumps are a great way to add explosive movements to your workouts, but there are so many other movements that you can include if you have a good set of plyo boxes.
Weight Sets
You cannot have a CrossFit gym without a weight set.
It is almost impossible to complete a clean and jerk with resistance bands.
Buying the right types of CrossFit equipment packages weights will make sure that you can get the best workout at home.
Olympic Lifting
Olympic and powerlifting are crucial elements in all CrossFit home gym equipment packages.
Make sure that when you are looking at equipment sets, they offer a standard Olympic bar.
Olympic bars are metal and measure 7.2 ft and weigh 20 kilograms. The outer ends are 50 mm wide while the grip measures 28 mm wide. Olympic weightlifting utilizes these dimensions to when performing the movements.
Not only do you need the length of the bar to perform the movement patterns safely but you also need the correct widths. The right widths of the bar make sure that when you buy additional accessories for your weight set they fit.
Check out the article: Best Olympic Barbell Sets – Beginner's Guide + Reviews 2018
Smaller Bar?
The only reason to buy a shorter bar would be if you absolutely have no space for a 7 ft. bar. The movement patterns can get a bit dangerous if you are performing them with a 6 ft. or 5 ft. bar.
Also, when you purchase the smaller bars, you may only be able to buy additional accessories from the original manufacturer of the bar.
Manufacturers purposely make their bars have different measurements so that they can increase accessory sales.
In the end, the purchase of a lifting bar is up to you. Olympic lifting bars are safer and easier to find additional equipment for than a proprietary lifting bar.
Kettlebells
Kettlebells are versatile elements in CrossFit equipment packages. They can be used for a wide variety of movements and are great for strength building.
When purchasing kettlebells, you need to consider whether or not to buy adjustable kettlebells or a set of fixed weight kettlebells.
Equipment Bundle: Yes4All Super Cast Iron Kettlebell
Price Range: Moderate
Pros
Solid cast iron for durability.
Increases in 5 lb increments up to 35 lbs.
Flat bottom allows you to use these as a base of support for incline push ups and other movements.
Cons
If you need 2 equal weights or sizes, you would have to purchase 2 CrossFit equipment home gym packages because this set only includes 1 kettlebell at each weight.
You will need a lot of space to have these kettlebells in your house.
Only goes up to 35 lbs.
Overall Rating: 4/5
Having a set of sturdy kettlebells as part of the CrossFit equipment packages garage gym will clearly improve your range of exercises you can do in your home.
Solid cast iron construction makes it so these kettlebells will outlast most of the things you have in your house.
The price on these isn't bad for the amount of weight you get either.
Equipment Bundle: PowerBlock Kettle Block
Price Range: Moderate
Pros
This adjustable kettlebell is a space saver.
Weight adjusts in 4 lb. increments.
Easy weight adjustment.
Up to 40 lb weight.
These are the most stable adjustable kettlebells.
Cons
The square shape of this kettlebell can lead to some bruising with impact. Make sure you're wearing forearm pads.
Only goes up to 40 lbs.
Starts at 8 lbs. which may be too high for beginners on some movement.
You would need to purchase two sets for movements like renegade rows.
Overall Rating: 5/5
These kettlebells are nearly perfect.
While the shape may take some getting used too, the versatility of these as part of CrossFit equipment packages is without compare.
If you feel your home gym isn't complete without kettlebells, these are the way to go.
What's Should You Get
When you're choosing which pieces of equipment to get, the key is to choose what you will use and what will fit in your space.
There are pieces of equipment that weren't covered in this article that you may absolutely love.
Comparing whether or not to purchase a package that has multiple pieces of equipment in it or buying separate sets of equipment can be overwhelming.
If you know the bundle of equipment in the GetRXd package will be what you use in your daily CrossFit workout then you can probably save yourself some money and get this great bundle.
Buying CrossFit equipment packages as separate pieces of equipment can be a little more expensive.
Along with the price, you get a more extensive collection of weights and equipment. Having the larger selection will give you the edge in your home gym to see the progression in your workouts that you would be able to see at a big CrossFit gym.
Creating the perfect home gym means that you customize it for what you will use and what you need.
Enjoy the experience of customizing your home fitness space.