TOP 12 Best Under Armour Running Shoes of 2021 (Reviewed)
Interested in Under Armour running shoes?
Under Armour is a new player in the world of running shoes, but definitely one to watch.
This article is a roundup of the best Under Armour running shoes of 2021.
Keep reading for the reviews and a bit more about what you can expect from Under Armour shoes.
(All shoes are available in men's and women's models and haven't been chosen specifically according to gender.)
TOP 12 Best Under Armour Running Shoes 2021
Under Armour HOVR Machina
Review: One of the newest UA kids on the block is already a best seller. With the combination of HOVR midsole foam and a Pebax propulsion plate, the HOVR Machina is a highly cushioned, highly responsive neutral runner.
It's too soon to say whether the Machina ticks all the boxes as it's still really early days since its release.
But, it's safe to say UA's put everything it's got into these shoes in terms of design and tech. And if the rest of the HOVR line is anything to go by, this shoe is going to be a winner.
Pros
HOVR midsole and Pebax propulsion plate.
Carbon rubber under the heel for increased durability.
Engineered mesh upper.
Real time form coaching via bluetooth connectivity.
Cons
Takeaway
A cushioned and responsive neutral shoe that will perform well over a range of distances. These are the best women's Under Armour running shoes if cushioning is your priority.
Under Armour HOVR Infinite 2
Review: Another highly cushioned option, the Infinite is another great neutral shoe with an 8mm drop that has come highly recommended from many runners.
It's very similar to the Phantom, later in this list, but without the ankle cuff and with a little more durability, these shoes are designed with long distances in mind.
Pros
Flexible.
Very comfortable.
Well-cushioned with plush but responsive HOVR foam.
Durable.
Good for long-distance.
Cons
Heaviest of the HOVR line.
Takeaway
The HOVR Infinite is the best Under Armour shoe for long distances and marathon training.
Under Armour HOVR Sonic 3
Review: The HOVR Sonic 3 is a versatile neutral trainer with an 8mm drop. It performs well over a range of distances with plenty of cushioning but a reasonable level of responsiveness too.
It has Bluetooth connectivity between sensors in the shoe and the UA tracking app which will record all of the metrics of your run and communicate them back to you.
Pros
Record Sensor technology.
HOVR midsole foam with Energy Web.
Microthread upper is breathable and quick drying.
Reasonably priced.
Cons
Takeaway
These area reasonably priced mid-level shoe with a comfortable, well cushioned, upbeat feel.
Under Armour HOVR Guardian 2
Review: The HOVR Guardian is the stability option in the HOVR line. It has a similar midsole feel but with the addition of a medial post and heel counter to provide protection against overpronation.
It has an 8mm drop, a super comfortable and a seamless engineered mesh upper that is new to this edition.
Pros
Record Sensor technology.
Good for overpronators.
Engineered mesh upper is lightweight and breathable.
HOVR midsole foam is springy and responsive.
Cons
Firm feeling cushioning.
Sizing runs small.
Takeaway
These are the best Under Armour running shoes for stability.
Under Armour HOVR Phantom
Review: This is the maximally cushioned sibling to the Sonic. Like the Sonic, it's neutral with a modest 8mm drop, but unlike the Sonic, it's ok with adding a little weight in favor of a super plush feel.
But, using the same HOVR midsole material, it retains good responsiveness at the same time.
Pros
Can come with or without connectivity tech.
HOVR midsole foam provides extreme cushioning.
Knit ankle collar.
Rubber outsole for traction.
Cons
Takeaway
This is the another of the best Under Armour running shoes for cushioning, but without the Pebax plate of the Machina.
Under Armour HOVR Velociti 3


Review: For a faster and even more responsive ride but still with the plush cushioning of HOVR foam, the Velociti 3 is the newest iteration of the Velociti shoe. It's lightweight, breathable, flexible and fast.
And yet, despite it being a fast, up tempo shoe, the inclusion of HOVR foam makes it well suited to longer runs too, maintaining the versatility that the HOVR collection seems to excel at.
Pros
Very lightweight.
Record Sensor Connectivity.
Micro G foam midsole provides extra responsiveness.
Fast, up tempo shoe.
Durable.
Cons
Not suitable for low arches.
Takeaway
This is the shoe for you if you want lightweight and snappy but cushioned enough to not feel beaten up at the end of your run.
Under Armour Speedform Europa
Review: A great option for moderate overpronators, the Speedform Europa is a lightweight stability shoe with good responsiveness and a unique fitting upper. It's designed with a more minimalist, unpadded upper but with careful structural features to maintain a secure fit.
It's not the best option for long runs as the cushioning does compress a little later into the miles, but the feel and support up until that point are excellent for moderate overpronators.
Pros
Wide forefoot, medial post and Micro G heel unit provide stability.
Charged midsole.
Customizable upper fit is secure and supportive.
Lightweight and breathable.
Cons
Takeaway
This is a great choice if you're looking for a lightweight, moderate stability shoe for up to 10 mile runs.
Under Armour Speedform Gemini 3
Review:The Speedform Gemini 3 is a neutral, long distance shoe that leans towards a more minimalist design in terms of weight and padding in the upper.
But, it still provides a really secure and comfortable fit with a molded heel cup and spacious toe box, and well cushioned midsole.
It has an 8mm drop and is designed for runners who midfoot strike.
Pros
Very breathable.
Lightweight.
Charged midsole.
Micro G heel unit.
Cons
Outsole wears out quickly.
Non-removable insole.
Takeaway
This is a lightweight but well cushioned, mid-range shoe.
Under Armour Micro G Pursuit
Review: The Micro G Pursuit is a really lightweight, minimalist running shoe. You'll need to be fairly sure-footed and used to running in minimalist shoes as it doesn't have much in the way of stability.
But, it has responsive cushioning, a comfortable fit, and flexible 'car tire' soles.
Pros
Micro G Foam midsole.
Affordable.
Wide sizing available.
Breathable mesh upper.
Cons
Insoles are very thin (but can be replaced).
Some durability issues.
Takeaway
This is a great option for short to medium distance road runs and treadmill running. An excellent choice if you're a neutral runner on a budget.
Under Armour Speedform Intake 2
Review: This is a neutral, daily road running shoe with a 10mm drop. It's a reliable choice for daily city runs, being well cushioned and breathable with good traction.
The Charged midsole isn't quite as high performing as HOVR and has a slightly firmer feel, but it still provides great shock absorbance and energy return.
Pros
Durable abrasion resistant blown rubber outsole.
Lightweight mesh upper.
Charged midsole foam.
Slip on style.
Cons
Upper mesh is not durable enough for rugged runs.
Takeaway
This is an affordable, reliable choice for daily urban runs.
Under Armour Charged Bandit 5
Review: For a more affordable option, the Charged Bandit is a great, lightweight neutral trainer. It uses UA's Charged cushioning which has been designed in this shoe to be firmer in the heel and softer in the forefoot to maximize shock absorption and responsiveness where you need it.
The engineered mesh upper is lightweight, breathable and comfortable.
Pros
Affordable.
Lightweight.
Soft EVA sock liner.
Padded heel collar.
Engineered mesh upper.
Cons
Takeaway
These shoes are the best budget option and the best value for money.
Under Armour Charged Bandit Trail GTX
Review: A popular trail shoe, the Charged Bandit Trail is lightweight, well cushioned and waterproof.
It's designed for neutral runners with an 8mm drop and will keep your feet warm, dry and protected against the elements.
Pros
Gore-Tex waterproofing.
High abrasion rubber outsole.
Molded Comfort Collar.
Lightweight and flexible for a trail shoe.
Cons
Takeaway
An excellent choice for trail running if you want light weight, flexibility and comfortable cushioning in a weather proof package.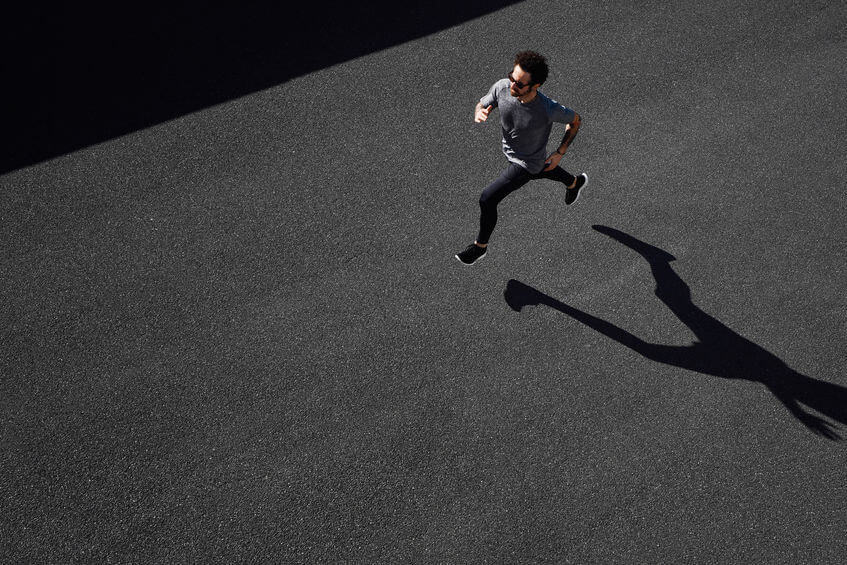 Under Armour's Break into the Running World
Under Armour's arrival to the running world was relatively late in the game in the late 2000s. Their earliest running shoes were bulky and heavy, using just EVA foam midsoles.
However, the arrival of Micro G foam and Speedform uppers changed the game and showed the world that Under Armour could produce high performance shoes.
Micro G was followed by Charged, which was followed by the latest and greatest HOVR technology, Under Armour's valiant attempt to make you feel like you're defying gravity.
They now have a good range of well cushioned, highly responsive and comfortable, lightweight running shoes.
Their website provides really helpful and detailed information about each shoe so you won't be left hanging.
Whether the shoe is a neutral shoe or stability is always clearly listed, as well as the drop and short spiel that gives you an idea of the sort of running or distance the shoe was designed for.
Wide Range
Many of Under Armour's more affordable running shoes are popular as every day, all day wear, possibly being less used for actual running than they were intended.
But, I suppose this is bound to happen when you get a good looking and highly comfortable shoe for sub $100, regardless of its intended use, especially from a company that is also known for its casual and lifestyle lines.
Similarly, they also have wide range of shoes designed for different sports, with some great workout shoes on offer.
So, if you're after running shoes specifically, make sure you select from the list above or choose a shoe that is definitely from their running shoe line, because different sports do require different things from their shoes.
(If you're keen for some work out shoes, we have a list of the best shoes for working out to get you started.)
Nevertheless, there is still a degree of 'you get what you pay for' and Under Armour's more affordable running shoes definitely don't have the same performance or durability as the higher end models.
Stability Options
There are definitely more neutral than stability shoes on offer in the Under Armour range which might come as a disappointment to people who appreciate solid pronation support.
They definitely don't have many shoes that could be recommended for flat feet. If you're one of these people, you're probably better off looking elsewhere, like New Balance or Brooks. We have a great list of running shoes for flat feet right here that will save you time.
Similarly, if you appreciate good, solid arch support in a more traditional stability shoe, the likes of which Asics have some of the best, again, there aren't many great choices from Under Armour. Check out our guide to the best stability running shoes for more.
However, the move away from traditional stability shoes is in keeping with industry trends that are taking a more neutral approach, aiming to provide stability in more subtle ways without an overbearing medial post.
Under Armour Midsole Foams Explained
Under Armour has released three proprietary midsole foams over the last decade.
Micro G
Released in 2010, Micro G was Under Armour's first proprietary EVA based midsole foam after having experimented with different densities of EVA alone. It includes rubber to give a little more bounce and resilience against compression.
Micro G foam is soft and comfortable with a nice balance of cushioning and responsiveness, but possibly still a little too soft for real performance compared to what's available on the market now.
Charged
Charged foam, another EVA based compound, came after Micro G and is a little firmer, more responsive, and a little more durable.
Charged and Micro G are often combined in dual layers in different parts of the shoe to maximize their benefits.
HOVR + Energy Web
HOVR foam is Under Armour's most recent technological break in midsole foam development.
Released in 2017 after partnering with Dow Chemical, HOVR foam is different from other EVA blends that just integrate thermoplastics. Instead, HOVR is a whole new formulation using olefin wax.
But, it's not just about the foam. HOVR also utilizes an energy web, an elasticated web of fibers that encases the foam and forces it to rebound after compression, thereby increasing responsiveness while not losing out on the benefits of the soft cushioning.
Connected Technology
Aside from HOVR tech, the connectedness of Under Armour's latest shoes is something else that is setting them apart from the crowd.
Utilizing sensors and Bluetooth connectivity in the sole of the right foot, connected shoes can communicate with an app on your phone which will gather all of your running stats as well as giving you real time guidance on form.
But, if you're not into this, the shoes can be purchased in unconnected versions too which keeps them more affordable.
Under Armour Sizing
The theme with Under Armour running shoes seems to be that they run at least half a size smaller than other brands.
This isn't a big deal – just size up.
Under Armour shoes have a range of widths going on. Overall, the brand doesn't appear to fit narrow or wide, with some models leaning one way or the other. Not all models offer wide sizing options but some do.
If you're after more options for wide feet, we have a great list of the best wide fitting running shoes for you.
FAQs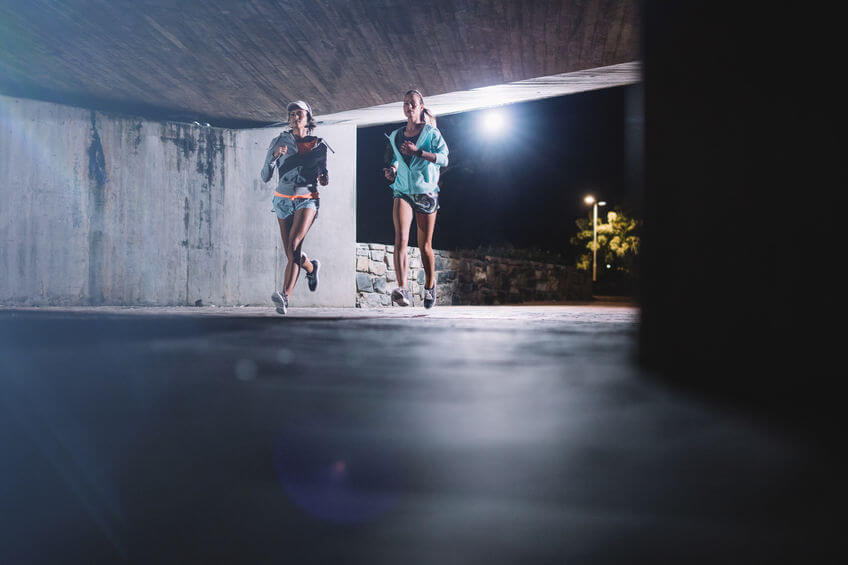 Are Under Armor Running Shoes Good?
Under Armour's higher end running shoes are definitely high performers. However, they also have a large number of more entry level shoes which won't go the distance in quite the same way.
Which Under Armour Shoes are Best for Running?
All of the running shoes in the HOVR line are the best of the what Under Armour has to offer, with the best balance of weight, comfort, performance and durability.
Are Under Armour HOVR Good Running Shoes?
Under Armour HOVR running shoes are excellent. They use all the latest technology and careful design to maximize both cushioning and responsiveness in a really lightweight, durable package.
Do Under Armour Shoes Run Big or Small?
Under Armour shoes are made true to size, which usually means they end up feeling snug. Many people size up for comfort compared to the size they'd usually wear in a different brand.
Do Under Armour Shoes have Good Arch Support?
Under Armour shoes are not known for their arch support in general. Their stability shoes will provide reliable guidance but many of Under Armour's running shoes are designed for neutral feet with high arches.
Under Armour vs. Nike Running Shoes?
Under Armour and Nike have some similarities in their running shoes, both specializing in lightweight but well cushioned, fast feeling shoes. However, Under Armour shoes are typically more affordable.
Thank you for checking out our list of the best Under Armour Running shoes of 2021.
They are surely a brand to watch even if they don't have a shoe for you just yet.
If you'd like more articles like this direct to your inbox, be sure to sign up to our newsletter.

Latest posts by Michael DuBoff
(see all)