Guide to Garage Gym Mirrors – Where to Buy Large Mirrors and Why You Should
Imagine this:
Your Garage gym is finally complete. The power rack is set up, you selected the perfect barbell, a set of dumbbells, and a bench and a cable machine. Add a TV and some tunes and you are set.
Or are you?
You begin to lift and notice you forgot something.
Mirrors!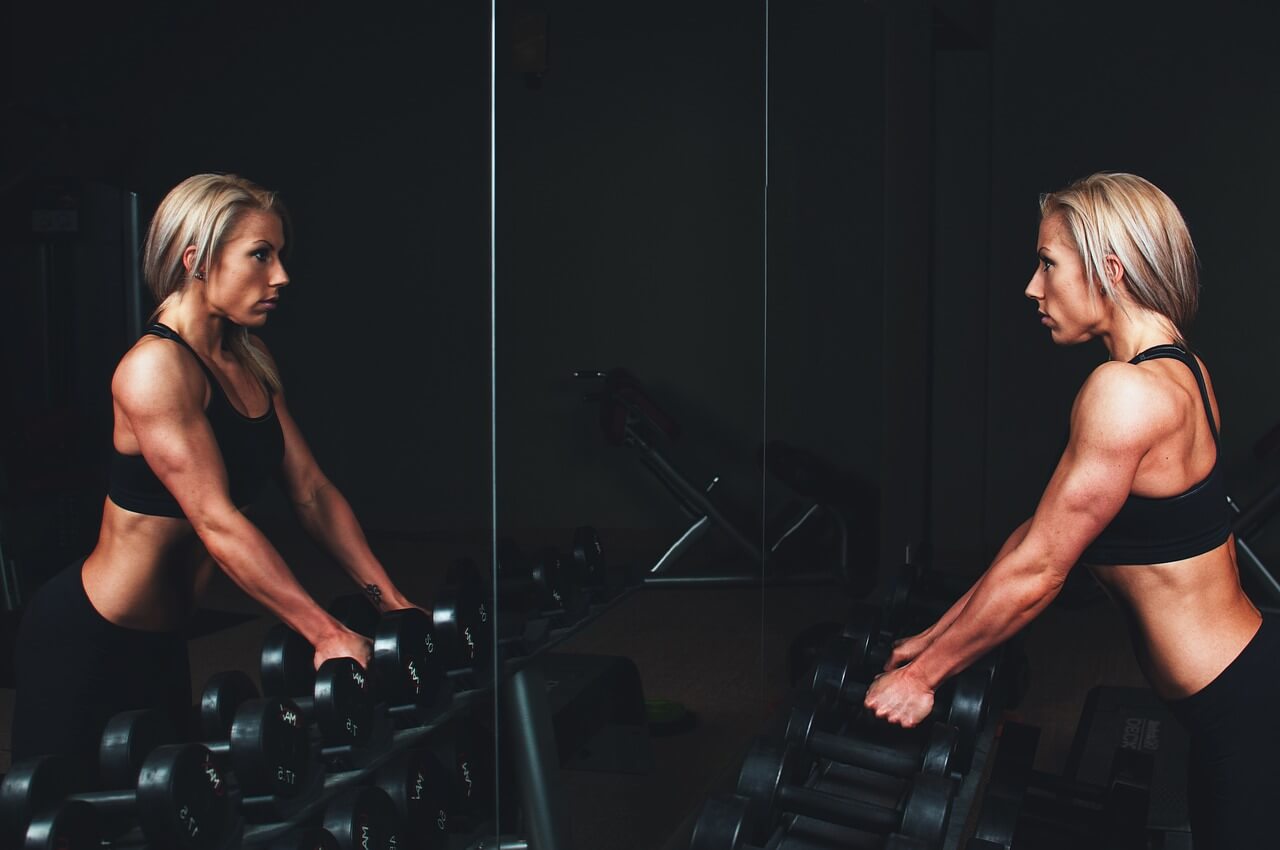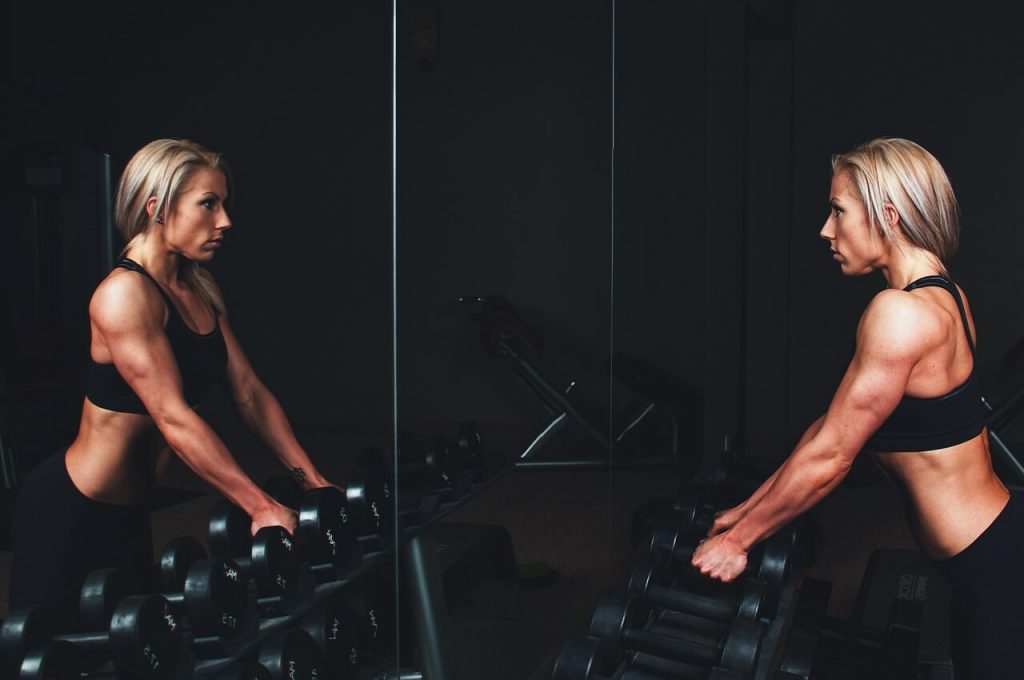 Some people say mirrors are unnecessary, or even vain.
I disagree, mostly.
OK, mirrors can be vain, but that vanity can be motivating when you like what you see. And that is a good thing, I say.
Mirrors are also useful in other ways which I will discuss in a minute.
I want to discuss here how mirrors benefit the home gym athlete, and where the best home gym mirrors can be found. I will end with a few reviews of mirrors I like.
On with the show.
How do mirrors for the workout room benefit the athlete?
There are two basic ways mirrors help the athlete:
Checking form. Some argue that this leads to bad form, but we are not talking about looking in the mirror through the entire lift. A mirror can help you check that the bar is straight on your back, that your lat raise is not high enough, or that you need to go deeper on a squat.
Vanity. OK, mirrors are great for flexing and looking at how swole you are after lifting, or checking out your rear to see the "fruit" of those countless squats. Hey, motivation comes in many forms, and seeing your progress is highly motivating.
So, If you decided that mirrors for home gym are the right choice for you, keep reading.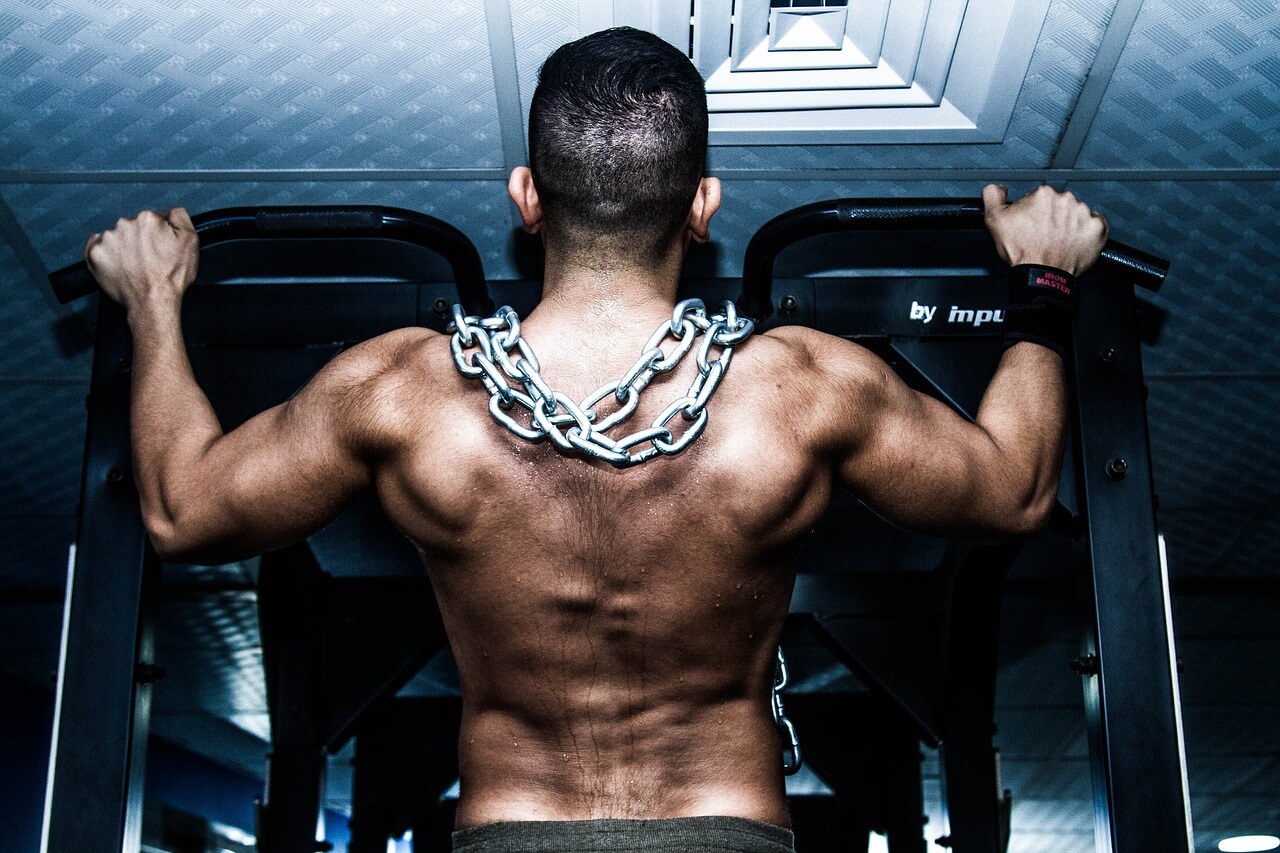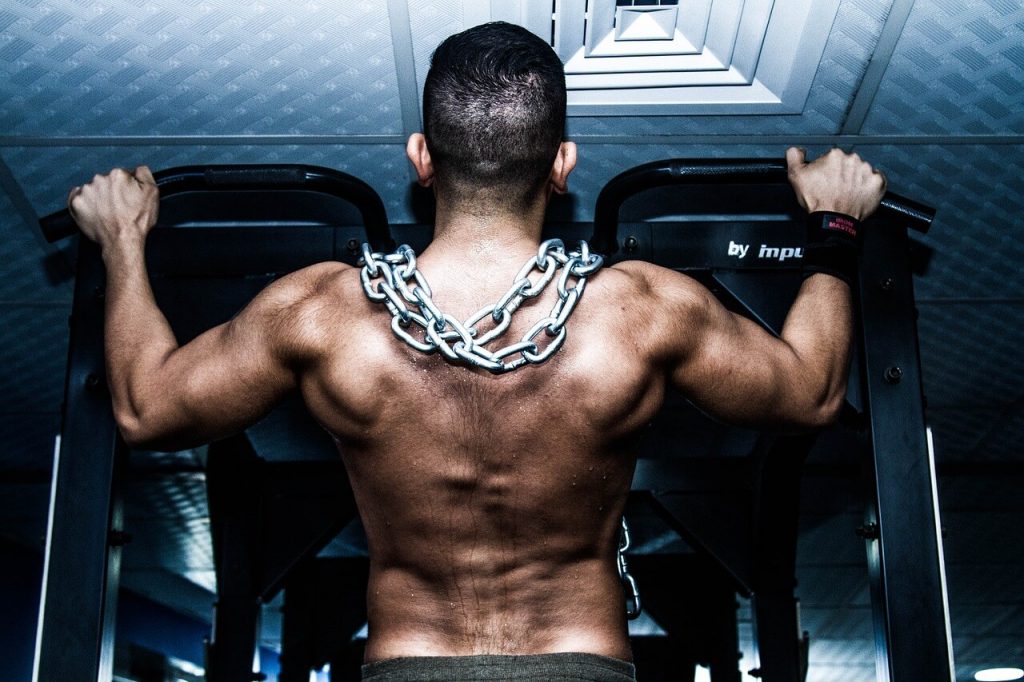 Where to buy large Gym Mirrors
Sometimes finding a large gym mirror takes some creativity, and knowing where to look is the key to finding one for cheap.
ReStore Habitat for humanity If you have a ReStore in your area , they are a great place to find recycles home items, such as mirrored closed doors, which make excellent garage gym mirrors. Check and see if they are available in your area.
Craigslist – Facebook Marketplace or FreeCycle is another resource for used mirrors. Craigslist may have mirrors for sale, or occasionally free. Everything on free cycle should be free. Don't forget to search for mirrored closet doors and Bathroom mirrors, as these are perfect as home gym mirrors.
Estate sales – These are different from garage sales, and usually, happen when someone passes away, and all of their belongings are sold. You might check craigslist for find estate sales happening in your area. They frequently have large mirrors for sale.
Goodwill or Thrift Stores – People sometimes donate furniture and other household goods, so thrift stress are also a likely sport to find some large mirrors. You may have to remove an ugly frame, and make sure the mirrors are not beveled, but thrift stores are one possibility.
Home Depot/Lowes/ Home Improvement stores – These places not only have large mirrors to sell, but sometimes they are willing to sell slightly damaged large mirrors that have been returned. Ask a manager if they have any to sell, you never know until you try.
Walmart or Target – We have seen folks take the inexpensive wall mart full length mirrors and put 4 or 5 together on the wall with some Gorilla tape to make one large mirror.
Alternatives to mirrors
Maybe you don't want a mirror, maybe just something so you can see your form. Video is sometimes suggested, over a mirror, because it is less distracting and you can focus on a video, if only after the fact.
Here are two Ideas I can offer:
Webcams. You can install a few webcams at various angles to film yourself as you lift. Webcams are cheap, and you can install three or more to get a few different angles.
Selfie tripod: It's not just for selfies anymore. These things are actually great for taking short videos as you lift to check your form. Plus, if you have a home gym, you can leave it set up all the time. It's just another piece of equipment, right? I say yes. Anything is fair in the pursuit of excellence.
What should I look for when choosing a mirror?
Size
Ideally, one large mirror is best, but two or smaller mirrors can be put together if necessary.
The benefit of smaller mirrors is they are less expensive and easier to hang. But they will have seams. Annoying!
What features to avoid
If the mirrors are for a home gym you may be tempted to buy less expensive acrylic mirrors. I personally don't like them because they almost always have at least a small amount of distortion.
I would rather scour thrift stores for a great mirror, then pay as much for a mirror that makes me look like I am in a funhouse Mirror maze.
How do you hang a gym mirror?
How are you going to hang it- Installation tips
There are several schools of thought on how to hang a gym mirror. Some installers use just hardware, others use hardware and glue.
Glue adds to the security of the mirror, but it also makes it PREMANENT, and ruins the drywall, and mirror, once removed. So, glue is not a good option for a rental house or apartment.
Installing a mirror with hardware and glue
I like this video because the mirrors are installed carefully, and the narration is clear, including what you need beforehand, how much glue to apply and other useful tips.
Simple Hardware only Installation
This installation uses only hardware, and honestly is better for smaller mirrors. The installation starts at 2:57, and the beginning of the video is explaining where to find good home gym mirrors.
He just uses mirror hangers, purchased at home Depot, a screwdriver, and screws. He screws directly into the studs, but if you have drywall, you will need a stud-finder.
TOP 8 Best Home Gym Mirrors Reviews + Selfie Tripod & Webcam Suggestions
Fab Glass and Mirror GM48x60
Sale
Fab Glass and Mirror GM48x60 HD Tempered Glass Wall Mount Mirror for Gym & Dance Studio, 48" x 60", Clear
✔️𝗘𝗫𝗖𝗟𝗨𝗦𝗜𝗩𝗘: Uncover exceptional quality with our Exclusive Tempered Mirror. Fab Glass and Mirror is the only online retailer that sells tempered mirrors in the USA.
✔️𝗦𝗨𝗣𝗘𝗥𝗜𝗢𝗥 𝗖𝗟𝗔𝗥𝗜𝗧𝗬: HD High Definition Mirrors are made with tempered, low-iron glass that is Copper Free & Lead-Free, providing superior clarity with no tint compared to regular mirrors. Experience exceptional quality and style with our wide range of sizes: 36"x60", 36"x72", 48"x32", 48"x60", and 48"x84", all come with 1/4" (6MM) thickness.
✔️𝗗𝗨𝗥𝗔𝗕𝗜𝗟𝗜𝗧𝗬 / 𝗟𝗜𝗙𝗘𝗦𝗣𝗔𝗡: HD Tempered Mirrors have improved clarity and durability, with greater resistance to scratches and damage. Double safe compare to standard mirrors, as they are tempered & have safety backing. Additionally, their lifespan is far longer – up to a decade or more with proper care and maintenance. We also sell Standard Gym Mirrors.
✔️𝗔𝗣𝗣𝗟𝗜𝗖𝗔𝗧𝗜𝗢𝗡𝗦 / 𝗨𝗦𝗘𝗦: Tempered mirrors are a popular choice for residential and commercial use due to their versatility and practicality. Our Large Wall Mirrors are designed for easy installation and can be hung in hallways, living rooms, bedrooms, entryways, and bathrooms. Enjoy the perfect reflection in any room!
✔️𝗔𝗙𝗧𝗘𝗥-𝗦𝗔𝗟𝗘𝗦 𝗔𝗦𝗦𝗜𝗦𝗧𝗔𝗡𝗖𝗘: After-sales support is fast and reliable – with our easy return process. Our delivery damage rate is extremely low, at less than 0.5%. If something arrives damaged, we offer fast replacements or refunds free of charge. We strive to respond as quickly as possible to all inquiries.
Review: This 48 by 60" mirror is perfect for the gym because of it's large size and un-beveled straight edges. It is ready to hang right out of the box.
Pros
Large size
Packaged well for delivery
No frame
Straight edge
Cons
Takeaway
If you want huge gym wall mirrors without the hassle of removing a frame, this is a great choice.
Troy System Rectangle Mirror 72
Activity Mirror - Gym Dance Yoga- Low Iron- Ultra Resistant - 36" x 72" - 1/4" Thick - Single Pack
ULTRA CLEAR- Low-iron mirrors offer superior clarity without a green tint or distortion of lower-quality mirrors.
SAFE- Impact-resistant and shatterproof.
EASY - Each kit comes with installation hardware, making it ideal for DIY projects.
KITS- Each gym mirror kit includes a rectangle mirror, a set of chrome round mirror clips, mirror adhesive, and a j-bar with mounting screws to attach to a wall.
SUPERIOR QUALITY - We are a Premium USA Mirror Manufacturer
Review: This large 72" by 36" ¼ inch thick mirror will not disappoint. It was designed for the gym wall and is ready to install right away.
Pros
Safety mirror design
Large size 72" by 36"
Thick, ¼ "
Cons
J Bar comes in the 72" length, so if you want to hang it with the 36" side down, you need to trim the j bar.
Takeaway
One of the taller wider mirrors for home gym, may be the only one you need for a full length mirror in a smaller space.
Croydex Kentmere Rectangular Wall Mirror 36-Inch x 18
Review: This smaller mirror works well for stacking and a few can be put together to fill a larger space. Multiple sizes available to create the mirror YOU want.
Pros
5mm thick
Safety glass
Flat edge-no bevel
Smart Hang and lock mounting system
Cons
Will likely need two or more mirrors as these are not huge. Larges size is 36 by 18.
Takeaway
One of the smaller gym mirrors for sale, available at a reasonable price.
Large Simple 30x40 Beveled Mirror
Sale
Hamilton Hills 30x40 inch Frameless Rectangular Mirror | Large Polished Glass Core Back, Lightweight Vanity Mirror | Beveled Bathroom Mirrors for Wall | Hanging Horizontally or Vertically Gym Mirror
SOPHISTICATED DESIGN: One of our Best Sellers, this simple yet elegant 30" x 40" beveled rectangle is a favorite. A sleek, modern, clean, beveled edge. A floating, frameless design with our solid core wood backing for reinforcement and stability. Avoid the warping and distortion found in cheaper brands.
SAFE AND EASY TO INSTALL: Our authentic silver backed glass comes with safety polished edges for protection and a finished appearance. Glass is securely mounted to solid core wood. All mirrors come with reinforced D-ring hanging clips as well as wall hardware and screws to hang both horizontally or vertically .
3 GENERATIONS OF EXCELLENCE: Our family has been manufacturing and producing mirrors for over 3 generations. We stand by the quality of our product and your experience. A family owned business with simple principles. Affordable quality in America.
EXCEPTIONAL QUALITY: We use premium materials not found in other lesser quality imitation mirrors you will see. Our mirrors are made to strict trade-secret standards and pass a rigorous 8 point inspection. Every mirror comes with our certification of authenticity.
With its angled beveled rectangle wall mirror in the center, this piece will add elegance and refinement to your decor. The substantial three-inch sides slope down to the large beveled rectangle wall mirror in the center. Our mirror comes secured to a solid wood backing to add stability and prevent distortion or warping.
Review: A mid sized mirror, which can work for a home gym, has a beveled edge.
Pros
Extra thick glass
Solid wood backing
Frameless
D rings attached to the back for ease of hanging
Cons
Takeaway
Midsized mirrors for workout room at a mid-range price. This is a good mirror to hang solo in a small home gym.
See All Frameless Flat Mirror
Review: This small, and budget priced mirror is great for hang two to 4 at a time, includes plastic mounting clips and screws.
Pros
Flat edge
Mounting hardware included
Budget priced
Cons
Will defiantly need two to 4 or more, due to the smaller size.
Takeaway
Great for a small tiled mirror in your home gym.
36x24 Bathroom and Wall Mirror - Handcrafted in U.S.A.
Posters 2 Prints 36" x 24" Bathroom Mirror, Wall Mirror - Handcrafted in U.S.A.
Unrivaled size selection of crafted glass mirror perfect for a bathroom mirror, wall mirror, entry way or bedroom mirror
Protected with Category II Safety Backing to keep glass fragments together should the mirror be accidentally broken
Safe Arrival Guarantee
Beautifully Reflective 1/4 inch Thick Glass with hanging hardware on the back. Use a professional installer for mounting.
Review: This midsize mirror is large enough on its own for a small space, or you can double up with two.
Pros
¼" glass
Safety glass
Includes hanging hardware on the back
Made in the USA
Cons
Takeaway
This is a decent size mirror at a good price.
Logitech C270 Widescreen HD Webcam
Sale
Logitech C270 HD Webcam, 720p, Widescreen HD Video Calling,Light Correction, Noise-Reducing Mic, For Skype, FaceTime, Hangouts, WebEx, PC/Mac/Laptop/Macbook/Tablet - Black
HD 720p video calling and HD video recording, 2.4 GigaHertz Intel Core2 Duo, 2 GB RAM,200 MB hard drive space
Video capture: Upto 1280 x 720 pixels, Logitech fluid crystal. Focus type: Fixed focus
Crisp 3 MP photos technology, Hi speed USB 2.0
Compatible with: Windows 8 or later, MacOS 10.10 or later, Chrome OS, with USB-A port. Works with Skype, Google Hangouts, FaceTime for Mac. Visit your preferred video calling solution provider's website for exact information on system and performance requirements.
2 years limited
Review: The Logitech Webcam is great for the home gym as a replacement for or addition to gym mirrors. Get two and get more than one angle. Correct form and posture with the impartial and irrefutable feedback of video.
Pros
Films in HD AND Widescreen
Mac and Windows compatible
60 FPS
Films "close up" compared to others. This is good if you are reviewing lifts.
Cons
No mounting hardware, you will need to get creative with placement
Takeaway
An excellent alternative to the traditional gym mirror, get two to see your lift from several angles.
Selfie Stick, Extendable Selfie Stick Tripod with Wireless Remote, Portable Phone Tripod Stand for Group Selfie/Live Streaming/Video Recording Compatible with All Cellphone, Compact Size & Lightweight
【Upgraded Stable & Versatile Selfie Stick】Our upgraded selfie stick tripod features a reinforced base with a silicone non-slip foot pad for enhanced stability. It's the perfect combination of a selfie stick and a tripod, compatible with most smartphones in the market. Use it as a regular selfie stick or as a quick and easy tripod for stable shots.
【Selfie Stick Tripod With Wireless& Detachable Remote】2-in-1 selfie stick tripod with detachable wireless remote (max:33ft ) allows you take selfie-photography or you can detach the remote control to take group photos like parties, graduation, wedding, travel. You can use it as a regular selfie stick or as a quick and easy phone tripod. **Note**: Under tripod mode, the center of gravity for cellphone must be kept in line with the selfie stick.
【Adjustable & Rotatable Tripod and Selfie Stick】Equipped with 190°rotation head and 360°rotatable phone holder(support mobile phones up to 3.4" wide), you could rotate the phone clip and select horizontal or vertical camera mode to get the best angle photos. Simply twist the cradle head or phone holder to take photos, video call or live broadcasting. Easy application and precise positioning to expand the range of shots you can capture.
【Extendable Selfie Stick for Cell Phone】Our selfie stick tripod can be extended between 7.6 to 38.1 inches, making it suitable for photography, FaceTime, business, and more. It allows you to shoot various heights that other phone tripod mounts cannot shoot, capturing a wider field of view. Plus, it's compact and easy to carry around.
【Premium & Corrosion-Resistant】Our selfie stick tripod is made of premium stainless steel, making it lightweight and corrosion-resistant. It comes with a comfortable handle and is designed to be functional and durable. Package includes 1x selfie stick tripod, 1x wireless remote, and 1x user manual.
Review: The most convenient method to use to take a gym video selfie-the selfie tripod stick. It's not vain if its for correcting form, right. Great for your instagram feed or YouTube channel too.
Pros
Inexpensive option to use with your phone to tae video
Doubles as a table tripod and selfie stick
Cons
You might feel awkward pulling this out of your gym bag, but hey, whatever. You gotta do what you gotta do.
Takeaway
A unique problem to the gym video issue, and a workable alternative, budget priced alternative to a gym mirror.
We want to see your setup. Share a picture of your gym via a link in the comments below. We want to see how you solved the gym mirror dilemma.
Also, any tips on how to get the best home gym mirror? We are all ears, let us know.