TOP 13 Best Free Standing Punching Bags That Aren't Crap Reviewed in 2022
Do you want an intense, stress-relieving, punching bag workout at home, but hanging one is absolutely out of the question?
Some people say free-standing heavy bags suck. And many do!
But…
Here I have 13 of the best free-standing punching bags that aren't crap.
Plus, I included a quick buying guide to free-standing punching bags and a free-standing heavy bag FAQ section to answer all your questions.
Let's start with those reviews first!
TOP 13 Best Free Standing Punching Bags 2022
Factors to Keep in Mind Before Buying a Free Standing Heavy Bag
Before you decide on the best freestanding heavy bag for you, consider these four questions and you are sure to pick the right one for your circumstance.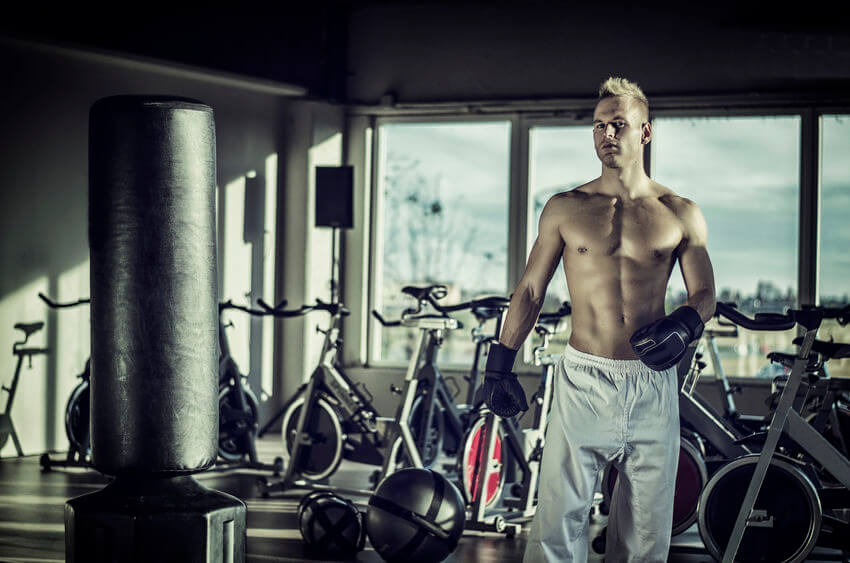 What is the Base Weight of the Free Standing Heavy Bag?
At a minimum, look for a bag that can be filled with water up to 140 lbs. The heavier the base, the less the bag will move around. It's best if you fill it with sand, or sand first, then water.
But…
Sand is expensive, and a pain to deal with, which is why most prefer to fill the base with water.
If you want a free-standing heavy bag with a really heavy base, take a look at the Power Systems PowerForce Freestanding Bag which is a commercial duty bag that can be made over 300 lbs if you use sand first then water to fill it.
Is the Free Standing Bag Built Heavy or is it More for Speed and Agility?
There are two types of freestanding heavy bags reviewed in this list.
The first type is a truly heavy bag, designed for power punches. This type should not move much. The Title Boxing Hydro-Flex H2O Freestanding Heavy Bag and Power Systems PowerForce Freestanding Bag are good examples of this type of bag.
The other type of free-standing bag here is one that moves a little more. This type of bag is often set on a spring and reacts to your punches and kicks by bending back and springing forward again toward you. This forces you to react by hitting back or moving out of the way.
These bags train you for speed, agility, precision and timing. A good example of this type of bag is the Ringside Tornado Free-Standing Punching Bag and the Everlast Omniflex Freestanding Heavy Bag.
Is the Heavy Bag Height Adjustable? How Tall is the Free Standing Heavy Bag?
If you use the bag for punching, you need a bag that is at least as tall as you are. If you use it to kick, you want the bag surface to be longer to accommodate low kicks.
If several people use the bag, or you use it for punching and kicking, consider an adjustable bag so you can adjust to the height you need. The Amber Fight Gear Freestanding Punching Bag is one of my favorite adjustable free-standing bags that works as well for kicks as it does punches.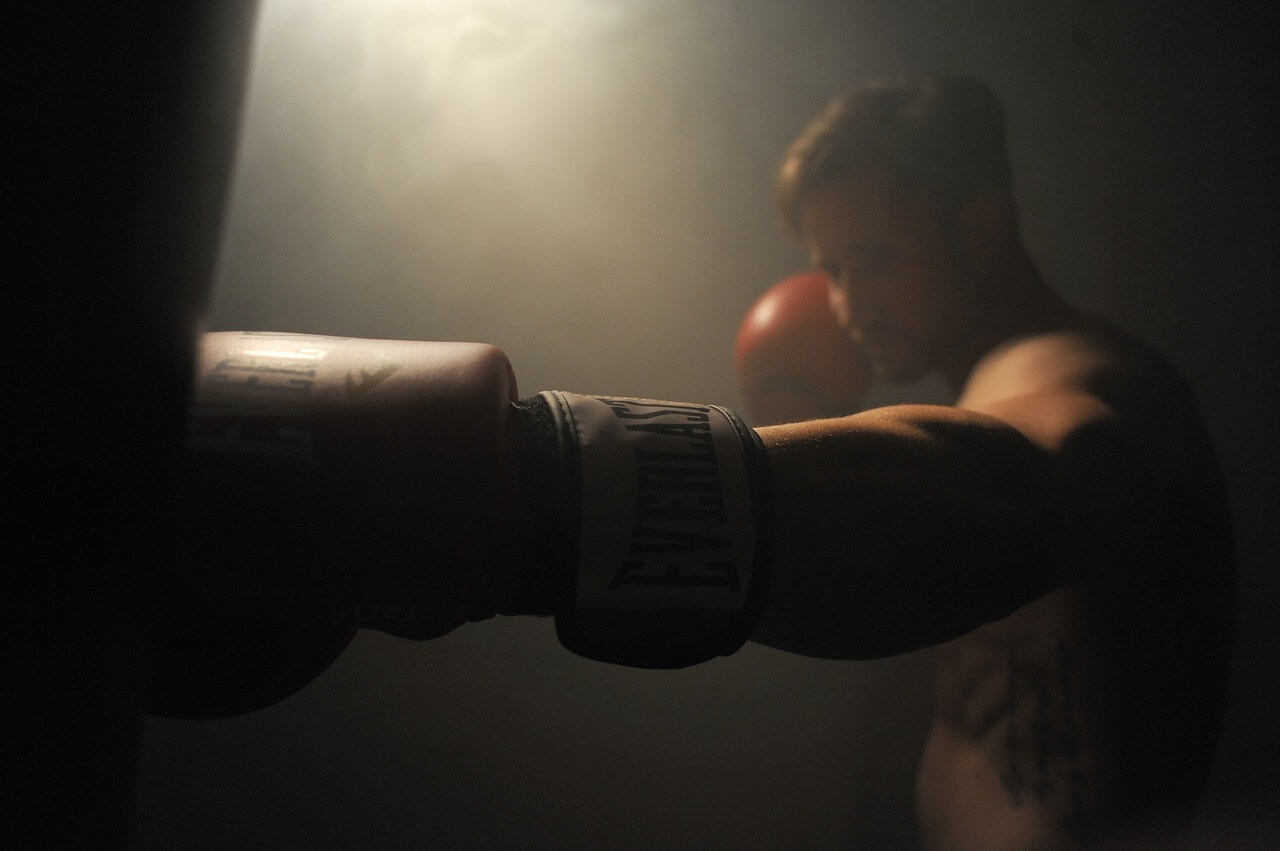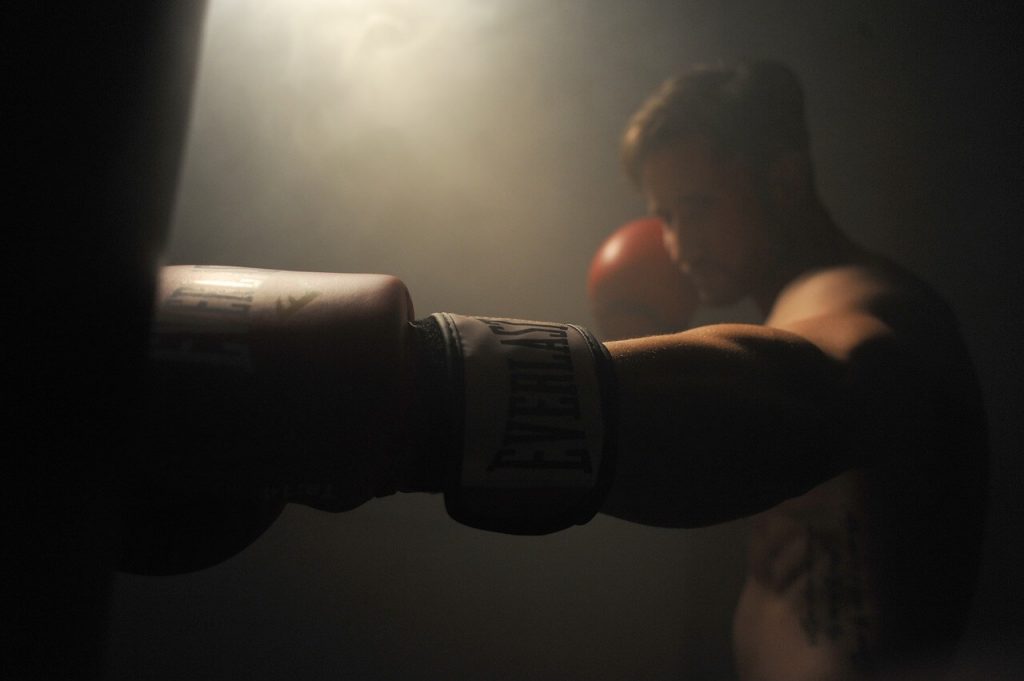 What are You Using the Bag for?
Boxing – Heavy Hits
You need a bag with a heavy base and a dense bag core. The Title Boxing Hydro-Flex H2O Freestanding Heavy Bag and Power Systems PowerForce Freestanding Bag are good bets.
Boxing, Precision and Timing
You need a heavy bag that is spring-loaded and tall enough for punching. The Ringside Tornado Free-Standing Workout Punching Heavy Bag and the Everlast Omniflex Freestanding Heavy Bag are ideal for this task.
Low and High Kicks, Punches, Elbows, Knees and Grappling
You need a bag that has a long punching and kicking surface. Maybe even a bag that can be taken down to the ground. I like the Century Versys Fight Simulator for these combat sports.
Are Free Standing Punching Bags Good?
Yes, they are good if you pick the right bag for the right purpose.
Also…
Freestanding bags have their own pros that heavy bags do not have.
Free Standing Heavy Bags Move
Yes…some people say this means they suck.
But…
Have you ever had a sparring partner or been in a real fight where the other party does not move? Probably not. So why train that way.
Sure, it's easier to hit a stationary object, and YES, it is satisfying to land a really hard hit.
But when you are training or fighting a real person, you will not land too many actual power punches, and your opponent will most certainly be moving!
So, training with a bag that moves is more realistic training for a match.
Free Standing Bags Rebound Faster than Hanging Heavy Bags
Hit a free-standing heavy bag and you will see! They come back at you much faster than the heavy bag that hangs by a chain. Heavy bags on a chain can take a second to get back, but free-standing bags are much faster.
So how does this help?
It certainly forces you to use more energy during your workout, plus it trains you for speed, precision and accuracy.
Free Standing Punching Bag FAQs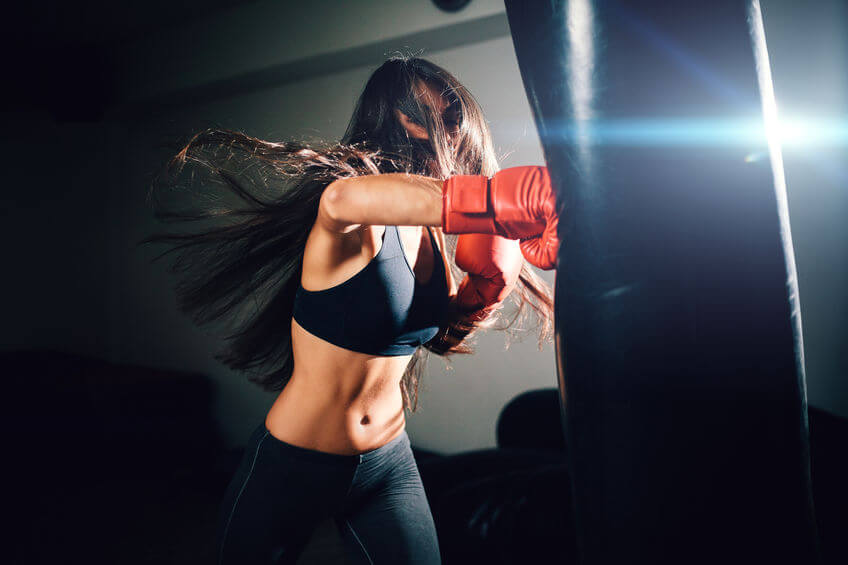 Is Free Standing Punching Bag Better than Hanging?
It depends. If you absolutely cannot hang anything in your gym area, a free-standing bag is better than no bag.
As I said before. Some like that fact that freestanding heavy bags move more, because you must follow them and move more yourself. Freestanding heavy bags also rebound faster than heavy bags hung by a chain, so they train you to react faster.
A heavy bag that hangs by a chain is better for power punches and also if you want a bag that helps you release frustration and anger by hitting it really hard.
But, the free-standing heavy bag is a decent training tool for boxing, MMA, martial arts, Krav Maga, and other combat sports. They also make a fun cardio session, you don't necessarily need to practice any specific sport to use one.
How do I Stop My Free Standing Punching Bag from Moving?
Your best bet, if you have a bag that slides around too much, firstly place it on an anti-skid gym mat.
Also, if the base is too light, try this:
First, fill the base with sand. Next, pour in as much water as the sand will absorb. Doing this should make the base about as heavy as it can be, unless of course, you want to fill it with lead. (That's a joke, don't fill the base with lead).
What is the Best Free Standing Punching Bag?
My favorite free standing punching bag is the Power Systems PowerForce Freestanding Bag.
It is super heavy, at over 300 lbs when filled with sand and water, super tall at 77", has a long striking surface so it can be used for kicks and punches and has a removable collar to make the bag either stiffer and upright, or allows it to have flex and rebound, making it extremely versatile.
It is commercial quality with high-quality canvas fabric. It is just a beautiful, well-made free standing heavy bag.
Punching Bag with Stand vs Free Standing Bag?
The punching bag with a stand has one of the same benefits of a hanging heavy bag, and that is they are good for power punches and you can hit them really hard without them moving too much.
The drawback to the heavy bag on a stand is you cannot punch around it and kicking is just awkward with a bag on a stand.
With a free-standing punching bag you can punch and kick all the way around it, no problem.
Summary
Now that you've seen the best free standing punching bags it's time to pick one out for your home gym.
Don't wait, you won't regret owning one of these powerful training tools.
Also…
Don't forget to sign up for the Garage Gym Power newsletter and be the first to know when new gear reviews and news is released.