Best Kettlebell Brands: Beginner's Guide & TOP 10 Reviews 2018
Kettlebells aren't new, though they may seem like it.
They've existed for a long time, but most gyms never stocked them.
They preferred to keep traditional barbells and weight plates hanging around, mostly because these weights are designed to work in conjunction with other pieces of workout equipment.
It's cheaper, and gyms love cheap equipment.
| Picture | Best Kettlebells | Our Rating | Available |
| --- | --- | --- | --- |
|   | j/fit 20-25lb Vinyl Kettlebell Set | | |
|   | Body Solid Iron KBLS105 Vinyl Kettleball Set | | |
|   | Kettlebell Kings Power Coat Kettlebell | | |
|   | Power Systems Kor Kettlebell | | |
This lead to kettlebells being swept under the rug. The truth is that kettlebells make for an excellent workout.
The shape of a kettlebell, as well as the distribution of the weight, allows fitness enthusiasts to incorporate weights into a broader range of exercises.
Where barbells are larger and a little more cumbersome, kettlebells are more compact.
The handles provide for a more secure grip, and you'll never have to worry about weight plates sliding around.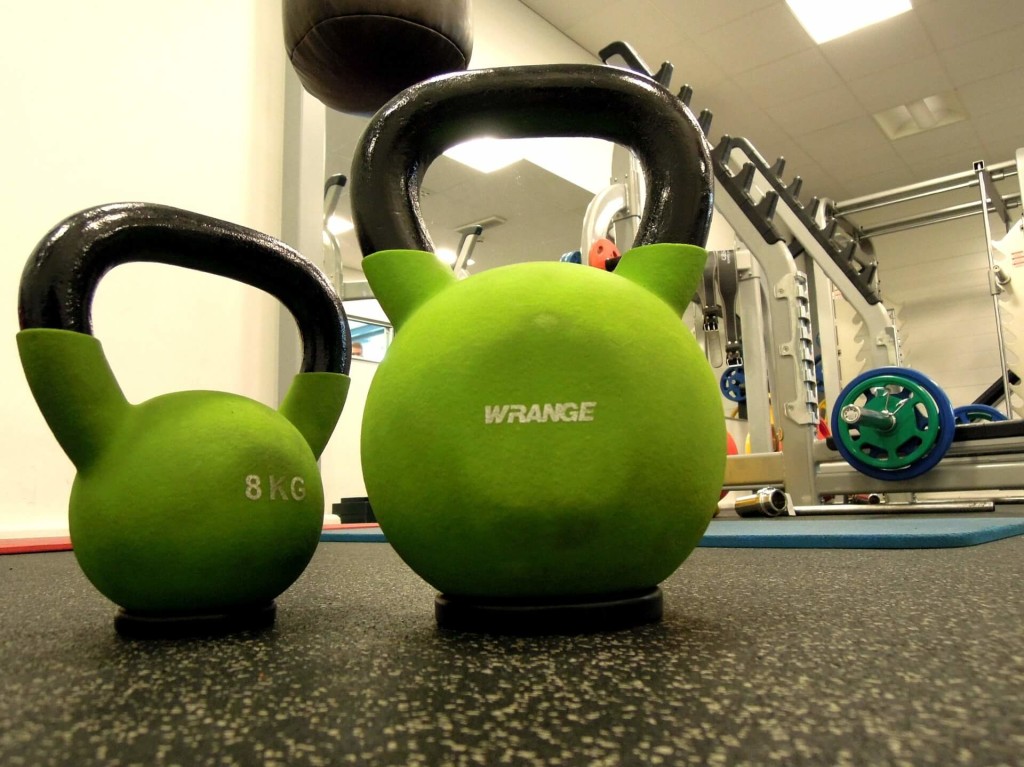 The kettlebell's mass is located in one central location, which means the weight is always balanced.
You can really move a kettlebell without falling off balance, or worrying about getting your fingers smashed in between the weight plates.
They're a simple solution to a common issue that plagues people while they're trying to make the most of their strength training.
You'd be surprised to learn to the versatility and functionality of this piece of equipment that is often wrongly overlooked.
Why Do I Need a Kettlebell?
Kettlebells are among the easiest weights to maneuver. Their rounded handles allow you to get a more secure grip than you would with other weights, because they fit better to the natural curvature of the hand.
This makes them easier to hoist up above your head, or hold away from your body with your arm fully extended.
These are common lift positions for a variety of exercises, and they're much easier to accomplish when using a well-designed kettlebell.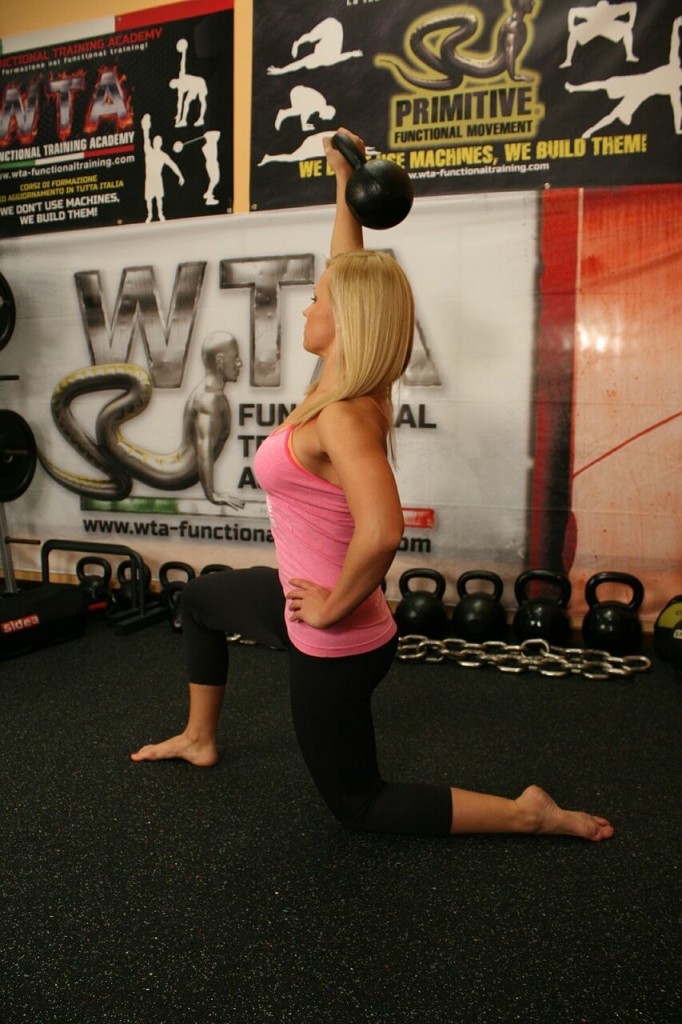 Kettlebells can help you achieve an effective full-body workout. Many exercises that engage the muscle groups of the core, the shoulders, the legs, and the lower back make use of a kettlebell.
For beginners or lighter intensity workouts, kettlebells also make for a great grip during squats.
Many people find that low intensity bicep curls work great with a kettlebell, since the weight distribution is perfectly even.
How to Find the Best Kettlebells for you?
Not all kettlebells are the same. Despite them all having a similar appearance, they're all designed differently.
The subtleties may be lost on you if you're merely looking at the kettlebell, but manufacturers all make varying design choices that optimize their kettlebells in specific ways.
Think about what you need and how you intend to use your kettlebell. From there, you'll be able to narrow down design choices.
The Grip
The grip, or the handle, is the place where you hold onto the kettlebell. There's no standard for handle diameter unless the kettlebells are being used in a competition.
As a result of this, some kettlebells have thinner grips than others.
While it's not necessarily bad to have a kettlebell with a thinner diameter grip, it doesn't work as well for higher weights.
The larger the weight of the kettlebell, the larger the grip should be.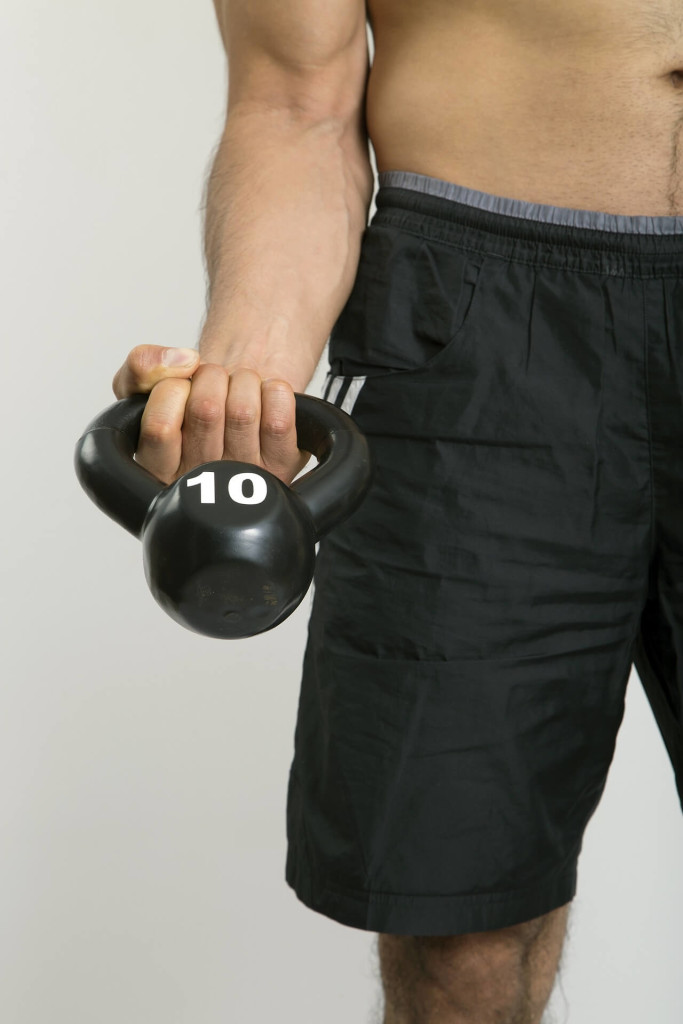 Some grips come textured, and this is a huge bonus if your hands get sweaty easily. Your hands may slide on polished grips, especially if they aren't coated with any kind of slip-proof material.
If your grip is a real concern, make sure you can firmly grasp the handle of the kettlebell without it sliding around in your hand.
Another thing to look for in the grip is the way it's been set onto the weight. Since most kettlebells are forged into one piece, the handle goes on separately. This can leave edges, or seams.
A good kettlebell will have smooth seams that aren't jagged to the touch. If the handle has been poorly attached, these seams may be sharp, or jagged.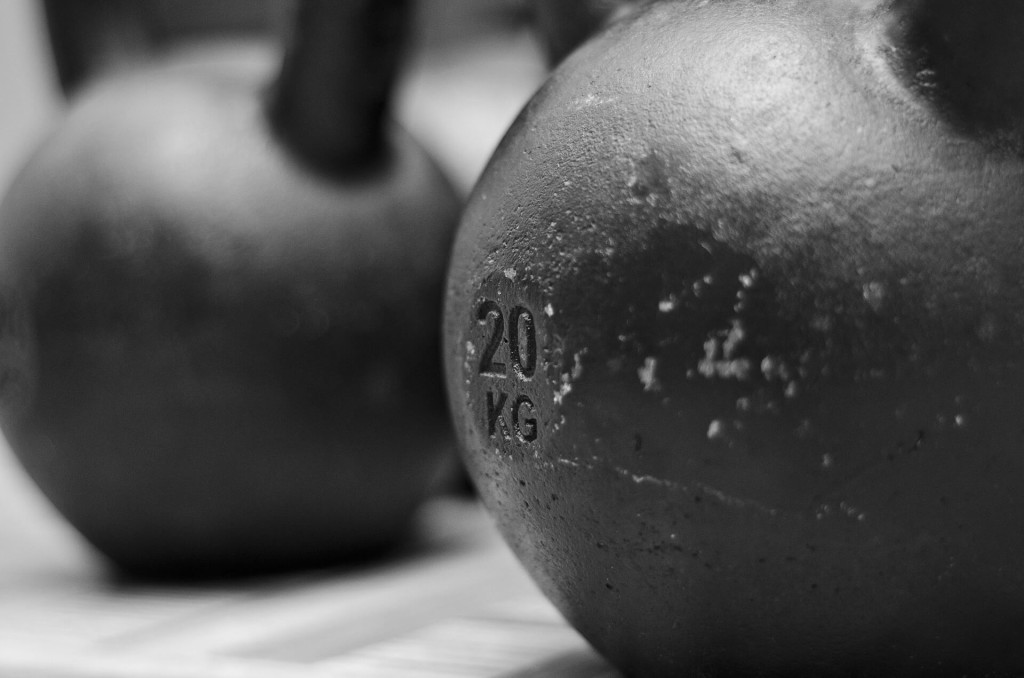 You can potentially cut your hands open on these seams, and you'll want to make sure they aren't rough.
Most coated kettlebells have the seams completely covered, so you won't have to worry about any accidents.
The Construction
Some kettlebells are made with rounded bottoms. This is good if you're only going to be using them off the ground, but if you plan on using them as leverage against the floor, this is unsafe.
It's better to select a kettlebell with a completely flat bottom. They're safer to use and easier to store than their rounded counterparts.
Some cheaper kettlebells are actually comprised of two pieces: a weight, and a handle. If the handle is attached separately, these aren't likely to be as strong as one-piece kettlebells.
When possible, always opt for one-piece construction.
Your kettlebell will last longer, as one-pieces reduces the likelihood of your kettlebell losing its integrity over time.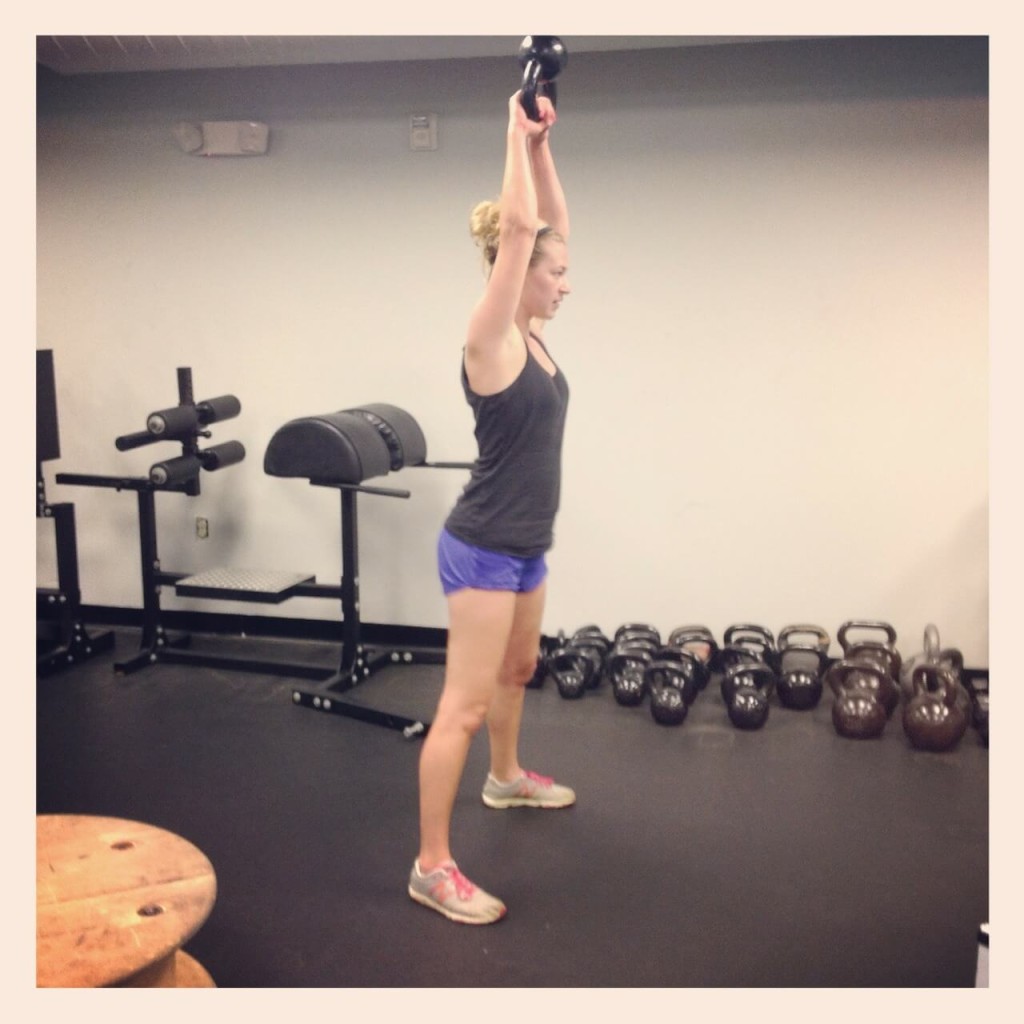 The Coating
There's nothing inherently wrong with kettlebells that are made without a rubberized coating, but some people prefer this coating.
The coating creates a texture that's easier to hold, and it's also less likely to scuff up your gym flooring, especially if you're using your kettlebell on the ground.
The coating provides a little bit of shock protection, in the even that you accidentally whack yourself with the kettlebell.
As long as the kettlebell doesn't have any sharp seams and is not too slippery to hold properly, coating is merely a matter of preference.
Best Kettlebell Brands
To some extent, the best kettlebell manufacturer depends on what your exact needs are. Some brands, like TDS and Valeo, produce kettlebells with wider grips that work better for people with large hands.
There are also brands like JFit that create vinyl coated kettlebells, which work great for people who enjoy the protection of the coating.
Apollo Athletics, RKC, and Body Solid's offerings are made of solid cast iron, guaranteed to stand up to the test of time.
These are some of the most durable available, and you'll never have to worry about them corroding or breaking as you use them.
TOP 10 Best Kettlebells with Reviews 2018
Here's an overview of some of the best commercially available consumer kettlebells.
Which one will work best in your home gym?
TDS 25 lb. Wide Handle Kettlebell
You can't go wrong with TDS. If you find the handles on other kettlebells are too small to hold, or perhaps your hand gets stuck between the handle and the weight, this kettlebell fixes that issue.
Its solid cast iron construction will hold up forever, too.
People with larger hands love TDS's kettlebells.
JFIT j/fit Vinyl Kettlebell Set
This set is a great deal. You're getting two kettlebells, one in 20 pounds and another in 25 pounds. This makes it easy to swap out your weights, depending on what kind of exercise you're doing.
The convenient vinyl coating keeps the kettlebell comfortable and the iron from being exposed, while the cast iron grip provides enough texture to help you hold it firmly and securely.
RKC Russian Kettlebell (26 lbs – 12 kg)
RKC is something of a legendary brand in the weightlifting world. Kettlebell users prefer RKC kettlebells for their compact designs that never sacrifice on durability of quality.
A lot of gyms with kettlebells actually stock RKC, making them a clear leader in the lifting equipment industry.
Body Solid Iron KBLS105 Vinyl Kettleball Set
This set is one of the best values for your money you'll be able to find anywhere.
You're getting a 5 pound kettlebell, as well as a 10, 15, 20, 25, and 30. If you want to use kettlebells as the sole weights in your workout routine, you'd be a fool not to pick up this set.
Their unique hexagonal handles provide once of the best grips available, and each weight is vinyl coated and clearly labelled. This is one of the smartest investments you can make.
Kettlebell Kings Power Coat Kettlebell
Power coating makes for an excellent grip, and that's exactly what Kettlebell Kings did with their kettlebells.
This coating is less likely to slip around in your hands, and it even works well with chalk if you prefer to chalk the handles of your workout equipment.
Colored bands make it easy to identify different weights on site, making sure you don't grab the wrong one by mistake.
Ader Sporting Goods Premier Kettlebell
This kettlebell has one of the flattest, most level bottoms available.
If you're really interested in using your kettlebells for floor-oriented exercises, such as floor presses, you'll find that Adler's kettlebells are providing you with everything you're looking for.
They're very well balanced to hold, as well as to place your bodyweight on.
Power Systems Kor Kettleball
Power Systems boasts a very unique design. The grip is silicone and ridged, allowing you to comfortably get a firm grasp without sliding around.
Your fingers catch the ridges, and you're able to lift it more efficiently.
The outside is rubberized in a unique pattern, giving the ball a little bit of bounce in the event you should drop it or smack it against something.
This is the best kettlebell for the safety of a beginner.
Ader Pro-Grade International Kettlebell
This kettlebell is truly one-piece construction, cast out of solid steel.
The enamel coating allows you to identify your kettlebells by weight, and the handles fit the specification of the handles used in most lifting competitions.
If you're looking to train like the pros or become a competitive lifter, the Pro-Grade ball provides you with an authentic experience.
Gorilla Kettlebell Made in USA
Gorilla makes some of the highest quality affordably priced kettlebells. These are similar to other more expensive single-cast iron kettlebells, but for a fraction of the price.
If you're just getting started, Gorilla's offerings are one of the best available to you.
These are awesome for Crossfit or similar fitness routines.
Valor Fitness Kettle Bell
Valor is perfect for light intensity kettlebell workouts.
If you're only looking to use kettlebells as a supplement to your workout routine, you may not want to spend a lot of money for something you won't use as much as your other equipment.
These are quite durable, but they're designed with the casual enthusiast in mind. If you aren't sure you plant to work with kettlebells all the time, buy a Valor first. If you like it, keep using it.
Conclusion
At the end of the day, it's important to make sure that the kettlebell you select is one you'll be able to use in the long term.
Think about your needs and your workouts first, and always select the kettlebell that fits with your personal exercise style.
Comments