TOP 15 Best Running Shoes for Bad Knees Reviewed 2023
So you want to run, but your knees hurt?
That is the worst. Agreed?
Luckily, choosing the right pair of shoes along with some strategic stretching and strengthening exercises could significantly reduce your knee pain and get you back out there doing what you love.
This article will introduce you to the best running shoes for bad knees of 2023, providing a range of support options and a little guidance on how to make your choice.
TOP 15 Best Running Shoes for Knee Pain 2023
Stability Shoes
Neutral Shoes
Minimalist Shoes
So, How Do You Choose the Right Running Shoes for Your Knee Pain?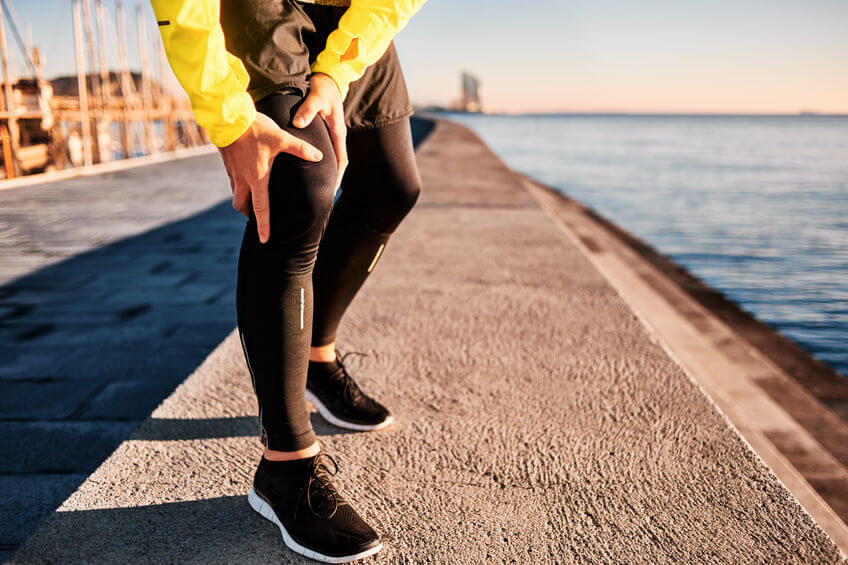 First, You Need to Figure Out Why You Are Experiencing Knee Pain
Runner's knee, or, patellofemoral pain syndrome (PFPS) is, unfortunately, a common problem. It describes pain located in the vicinity of the knee cap and can result from a number of triggers.
Here are some common reasons:
Getting a muscle balance assessment and visiting a physiotherapist or podiatrist will help you to ascertain the causes of your knee pain.
The Right Kind of Pain
It's important to remember that a little bit of knee pain is normal when you start out running or suddenly increase mileage. It doesn't always mean there's a problem.
You'd expect to have sore arms after lifting a bunch of weights too, right?
Dull aching in your knees is a normal response to a sudden increase in the amount of impact that your knees are dealing with. Increasing mileage slowly is important, but this aching isn't a reason to stop running or necessarily change your shoes.
However, sharp, stabbing pain that causes you to stop and hobble is not ok. Pain that persists long after you've stopped running is also not ok.
Don't run through this kind of pain. Ignoring the pain will not make you a better runner. Pain is your body's way of telling you that something is wrong. You need to listen to it and figure out how to fix it.
Videos such as below can be a great aid in resolving your knee pain issues.
Exercises such as squats are also really important for making sure that all of the stabilizing muscles either side of your knee are nice and strong.
Wearing a knee sleeve can also be a great rehabilitation aid. They can provide light compression and a little support in order to reduce the impact of running on the knee joint. Be sure to not become too dependent on them though!
If your knees are in really bad shape or you're recovering from a serious injury or operation, you might consider looking for an alternative knee-friendly form of exercise for the time being.
Examples include ellipticals and recumbent bikes. Both use a wide range of leg muscles but don't result in any of the impact-shock that running places on the knees.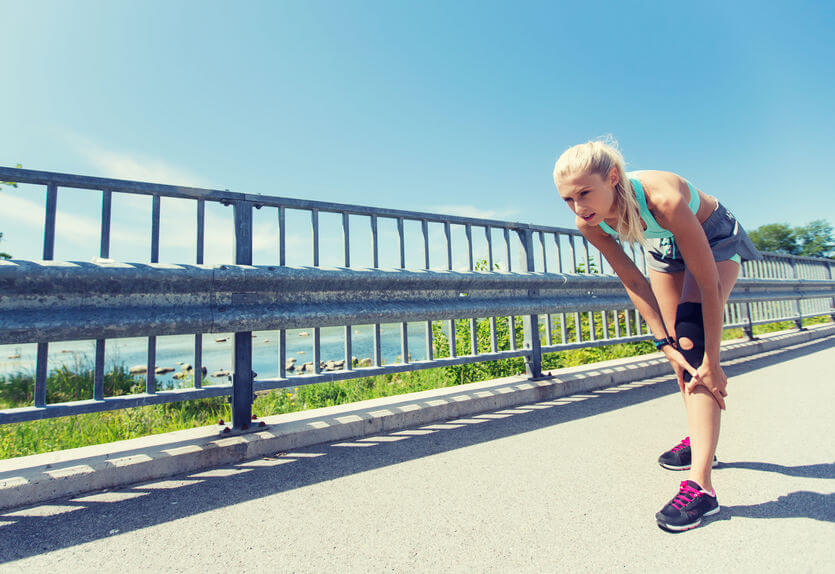 Next, Choose the Best Running Shoes for Knee Pain
Here is where it gets interesting.
You have choices!
Do you want to take the ultra-supported route with maximum cushioning and custom inserts?
Or, would you like to take the au naturale approach and opt for minimal shoes, adjusting your running technique over time and working on building up your foot strength?
Both options have pros and cons and will depend on your running style, foot physiology and degree of pronation.
In order to cover all bases, the list above includes shoe recommendations for either journey.
Broadly speaking, as you go down this list and within each category, the degree of support and cushioning will decrease, and flexibility will increase.
In general, the best running shoes for knee support are going to be the shoes that provide the right kind of support for your foot type and running style, together with plenty of cushioning.
But, unfortunately, it might not be as simple as just focusing on what's best for your knees. If you have other conditions like plantar fasciitis or shin splints, you'll be looking for a shoe that can handle both types of pain.
We have guides to the best running shoes for plantar fasciitis and shin splints so you can get an idea of the sorts of factors you want to be looking for in your shoes.
If you're a serious overpronator, you might be keen to take a look at our list of the best running shoes for overpronators. Similarly, if you have a flat feet, you'll benefit from have a read of our guide to the best running shoes for flat feet so you know what to look for.
FAQ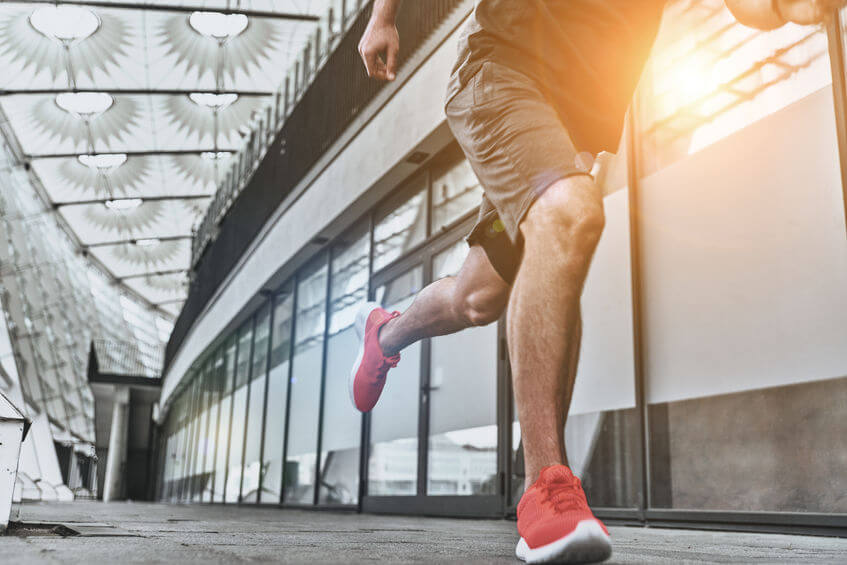 What are the Best Running Shoes for Bad Knees?
Most runners with painful knees benefit from shoes with good arch support and plenty of cushioning. Brooks Beast and Asics Kayano are good options.
Can Running Shoes Affect Your Knees?
Yes, definitely. If your shoes are allowing you to either over or under pronate, your knees will track out of alignment with your ankles and hips leading to pain.
Choosing the right kind of shoe for your pronation type is essential.
Does Arch Support Help Knee Pain?
If your knee pain is a result of overpronation then arch support is essential in preventing knee pain. Unless you take the very long and slow journey towards barefoot running that is!
How can I Run with Bad Knees?
This depends on what you mean by bad knees. If you have serious problems such as arthritis or wear and tear so bad that you have no cartilage left, then running might be off the cards.
But, for most people with painful knees, the solution is a simple as getting nicely cushioned and supportive shoes and building up the distance that you run really slowly, together with stretching and doing exercises such as squats.
How can I Make My Knees Stronger for Running?
A range of leg exercises that target all of the surrounding muscles are needed in order to support your knees.
Quad exercises are particularly important, making sure that all four quadriceps muscles are equally strong so that they aren't pulling the knee out of alignment.
Is Treadmill Good for Knees?
Treadmills are designed with cushioning built into the running platform to reduce shock absorption.
This means they could be a lower impact way of slowly building your running up without putting as much stress on your knees.
The list above should provide a great starting point for choosing the best running shoes for bad knees in 2023.
Good luck and good running!
Be sure to comment below and subscribe for more useful info to boost your running performance.