TOP 13 Best Adidas Running Shoes for Women in 2022 Reviewed
Up for a new pair of running shoes?
Adidas's running shoe range is worth serious consideration.
Their shoes are known for being super comfortable and are built with leading-edge technology so you won't have to worry about being behind the pack.
This list is a roundup of 13 of the best Adidas running shoes for women in 2022.
Scroll on for an intro to each shoe and little more about what you should know about Adidas' shoes.
TOP 13 Best Adidas Running Shoes for Women 2022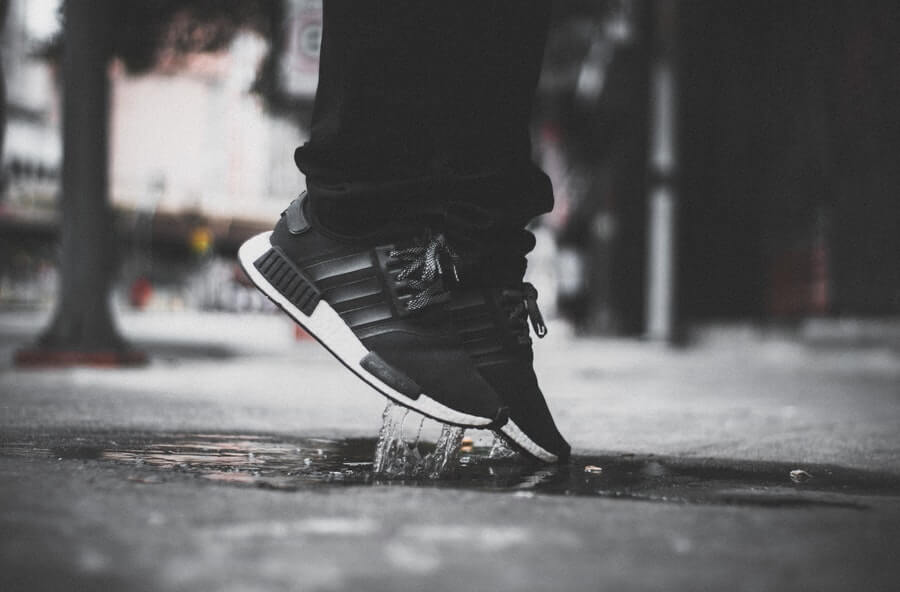 Adidas Running Shoes
Adidas has been around for a while. Since the 1920s in fact! Founded by Adolf Dassler, it began exclusively as a sports shoe company but later expanded to include more sportswear.
In terms of running shoe brands, Adidas is probably most similar to rival company Nike in terms of style and technology.
Other running shoe brands like Asics, New Balance, Mizuno and Brooks tend to stay true to the more traditional look of running shoes, with more traditional stability features and a wider range of shoes with a more substantial feel and motion control.
But, there's really no right or wrong. The industry is definitely moving towards lightweight while maintaining as much cushioning as possible, and all brands are doing this in their own way.
Adidas's website specs for each shoe list the technology used, such as the midsole material and style of upper.
It lists the drop and weight, but aside from this, there isn't always much else in the way of tangible specs that would be useful for someone wanting to know what kind of stability the shoe offers and what kind of arch it would be suited to.
But, Adidas does have some great stability options, along with a variety of shoes that are well suited for longer distances, shorter tempo runs and racing.
There is something for everyone in the Adidas range and hopefully, the list above reflects that.
As far as fit, Adidas shoes tend to fit a little small so many people size up half a size for comfort. Wide sizing is available on some models but not all.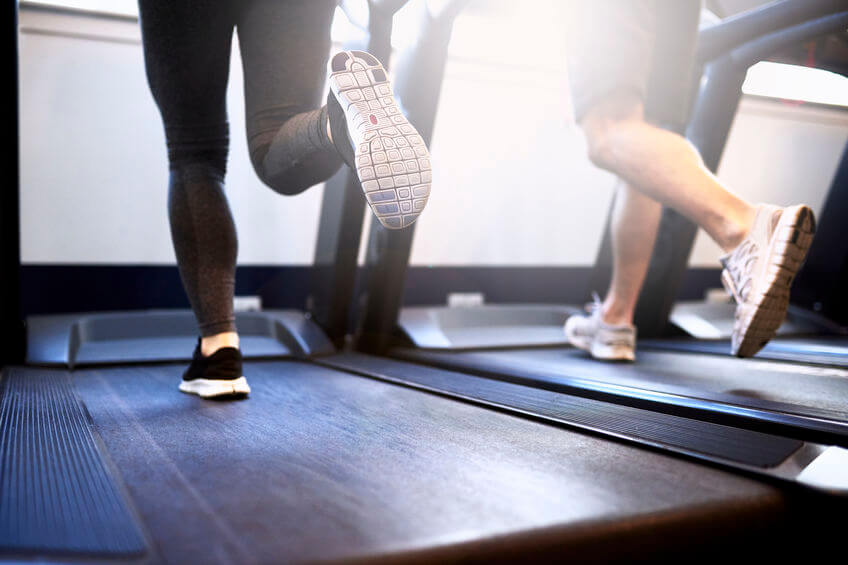 Stability Options
As I said above, Adidas does have some great stability shoes. But they tend to be better suited to mild to moderate pronators.
If you're a severe overpronator or have flat feet, you might be better off looking at a wider range of stability options or motion control running shoes like the ones found on this list. Flat feet, in particular, have some more specific requirements that can be harder to cater for.
For example, they need stability against overpronation, while not having a protruding arch in the footbed which will just dig uncomfortably into the flat foot.
They also need to be wide fitting and have as much cushioning as possible as the natural shock absorption usually provided by the arch isn't there.
If this is you, have a read of our guide to the best running shoes for flat feet.
Female Specific
Did you know that are actually more female runners in the world than men?
In the U.S. 58% of runners are female!
In 2013, there were significantly more women completing running races than men, and that's a trend that's continuing.
So, it stands to reason that running shoe brands are finally standing to attention to giving women's shoes their dues.
For a while, women's running shoes were literally just smaller and manufactured in colors associated with femininity, otherwise known as 'shrinking and pinking'. Nowadays, more and more female-specific shoes are hitting the shelves. And luckily, Adidas is onboard with that.
The Pureboost X released in 2016 was the first Adidas women's specific shoe. The Ultraboost X on this list is also a female-specific shoe.
At this stage, it's not clear whether all Adidas shoes include female-specific features, but some of them do and that's a great start!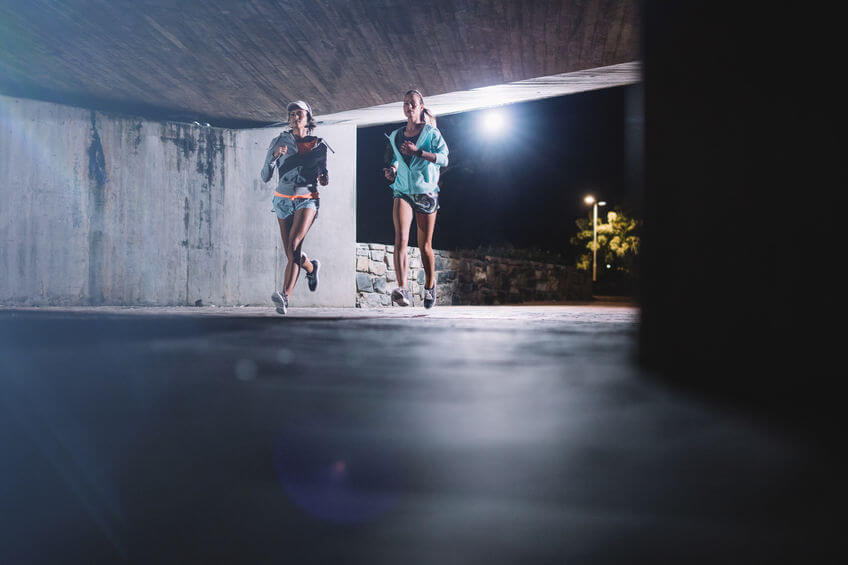 Understanding Adidas Shoes
Like all running shoe brands, Adidas has names for its various technological features.
These are the ones you need to know and these are what your hard-earned dollars are paying for!
Boost
Adidas is most known for its industry-changing Boost midsole foam. At the time that Boost was formulated, EVA foam was the standard midsole material (and many shoes actually still use it).
But there were limitations to EVA. It was soft, but not as plush as it could be. It had a little responsiveness, but not much. And, it tended to compress over time, so the benefits of the cushioning would be wearing thin, literally, by the end of the run.
Adidas was the first brand to step completely away from EVA and try something new.
Boost foam is made of tiny bubbles of air-filled thermoplastic polyurethane.
It was the first midsole foam created to succeed at providing both superior cushioning and responsiveness with minimal compression over time.
Its arrival prompted the rest of the running shoe world to experiment further with new technologies which have arguably revolutionized the possibilities for modern running shoes.
Torsion System
Another component of Adidas shoes is the Torsion System. It's been around for more than 30 years and is a classic example of 'if it ain't broke, don't fix it!'.
It provides a little stability and arch support along with protection against torsional movements (think: twisting), while not interfering with the natural roll through.
It also means that even if you're wearing a neutral shoe, you'll still get a little more support some strictly neutral shoes.
Primeknit
Primeknit is Adidas's answer to Nike's Flyknit. It's an engineered mesh that results in a snug, sock-like fit that is supposed mold to the shape of your foot.
It results in a more dynamic, customized fit that provides a little stability and lowers the risk of blisters and general discomfort.
People with narrow or low volume feet will love the feel of Primeknit while those with wider or larger volume feet may or may not love how snug things get.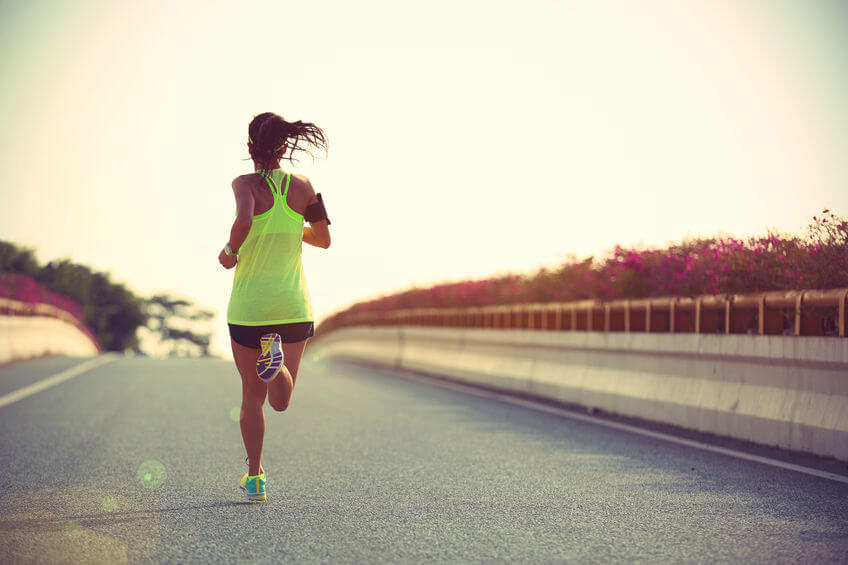 Summary
Overall, Adidas is known for leading the way in both new technology and style.
And it shows.
The performance and comfort level of their shoes is top-notch. But, it comes at a price.
Adidas running shoes are some of the most expensive on the market, and I'm never quite sure how justified some extremely high prices are.
I guess at the end of the day it comes down to how much you appreciate certain aspects of a certain shoe and what you're willing to pay for it. But I certainly won't be blaming anyone for waiting for the next sale!
If you're interested in an overall round-up of the best running shoes for women, be sure to have a read of our article. Or if workout shoes are more what you need right now, we have a guide for that too right here.
Oh, and if you're wondering what the correct pronunciation of Adidas is, ask a German.
That brings us to the end of the best Adidas running shoes for women of 2022.
I hope you found that useful! Be sure to subscribe before you go if you haven't already!