TOP 12 Best Reebok Running Shoes 2023: The Floatride Revolution
Heard good things about Reebok's running line?
It's true, they're back. And their technology is definitely up to par.
After being predominantly known for its lifestyle or CrossFit shoes since the early 2000s, Reebok's running line is now competing against all of the best running shoe brands.
I've put together a list of 12 of the best Reebok running shoes available in 2023.
They're a mixture of men's and women's because all of them are available in both men's and women's sizing/style and are equally good.
TOP 12 Best Reebok Running Shoes of 2023
Reebok Floatride Run Fast 2.0
Review: Reebok's Floatride Run Fast is a highly popular, neutral race shoe with a 10mm drop. But, despite being a race shoe, its cushioning can easily handle longer runs making it a really versatile option.
It's also pretty stable for a neutral shoe, well cushioned for a racing flat and with really great responsiveness.
But, it's designed for heel strikers with high arches so it won't be comfortable if you have a lower arches.
Pros
Good for heel strikers.
Good for high arches.
Floatride foam is lightweight and responsive.
Comfortable Ultraknit upper.
Cons
Not the most durable sole.
No wide sizing available.
Takeaway
A race shoe that could easily become your go-to daily trainer, these are some of the best Reebok running shoes of 2023.
Reebok Floatride Run Fast Pro
Review: Another high performing racing flat but with a lower drop, the Floatride Run Fast Pro is comfortable enough to be worn all day and for everyday training – but you don't want to waste it on that! Especially at such a high price point!
There's a serious amount of tech gone into this shoe, making it super lightweight, fast and responsive, but also well cushioned. It's designed for forefoot strikers with high arches and has a 4mm drop.
Pros
Ultra lightweight.
One-piece engineered mesh upper.
Lightweight Floatride foam.
Very comfortable.
Cons
Takeaway
If you can handle the price tag and have the will power to save it for race day, this is one of Reebok's highest performing running shoes.
Reebok Floatride Run Panthea
Review: The Floatride Run Panthea is another shoe that's lucky enough to come with Reebok's Floatride foam midsole.
But it's a daily training shoe rather than a racing flat so it has a little extra durability and cushioning but with all the great responsiveness of Floatride in a lightweight package.
Pros
Lightweight.
Engineered mesh upper.
Floatride midsole.
High abrasion rubber outsole.
8mm drop allows for flexibility in foot strike.
Cons
May be a little firm and lightweight for really long runs.
Takeaway
This is an excellent daily trainer for tempo to medium distances with plenty of lightweight responsiveness.
These are the best women's reebok running shoes for everyday training of a variety of distances.
Review: Another excellent choice for long distances, the Harmony Road is a really popular shoe with a comfortable balance of cushioning, responsiveness and flexibility.
This version of the shoe is slightly lighter than its predecessor thanks to the inclusion of Floatride Energy foam.
It has a 10mm drop so it's best suited to heel strikers, and the midsole design is best suited to people with high arches.
Pros
Floatride Energy foam is lighter than previous version.
Engineered mesh upper is comfortable and breathable.
Highly durable carbon rubber outsole.
Cons
Not comfortable for people with lower arches.
Takeaway
This is a durable and comfortable long distance shoe. Good Reebok running shoes for a wide range of runners.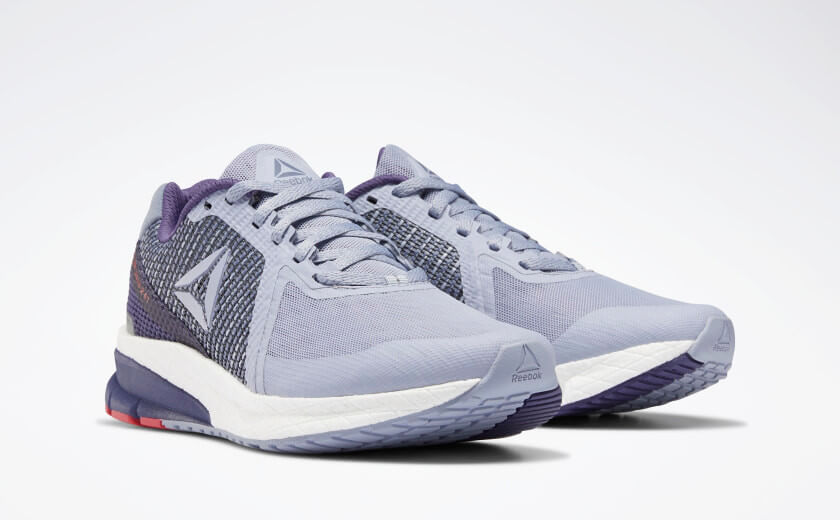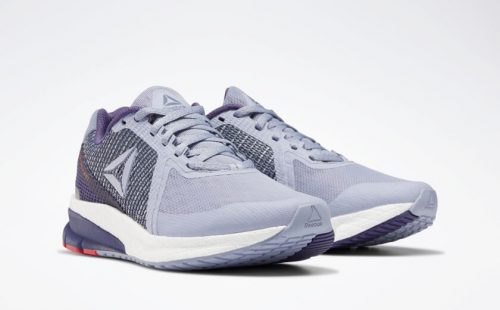 Review: The Grasse Road is the stability sibling of the Harmony Road, offering a supportive ride without being too overbearing.
The Floatride Energy Foam midsole makes it a reliable option for long-distance running. But despite this high level cushioning, it has a slightly firm feel with good responsiveness.
Bear in mind, it has a low 6mm drop which makes it best suited to midfoot strikers.
Pros
Super durable high abrasion rubber outsole.
Great for long distances.
TriZone midsole provides excellent shock absorption.
Cons
Takeaway
This is a maximally cushioned shoe with a good amount of responsiveness and support making it an impressive long distance option.
Review: Another well-cushioned daily trainer that will comfortably go the distance, the Floatride Run 2.0 has a softer feel making it well suited to slower or recovery runs. But, at the same time, it retains the responsiveness of the shoes above making it a versatile option.
The main difference here is in the upper which is characterized by a soft TPU cage. You'll either love it or hate it. If you love it, this is an amazing shoe. If you hate it, the cage will kill it for you and you should look elsewhere.
Pros
A super thick layer of Floatride Foam.
Spacious toe box.
10mm drop will suit either heel or midfoot strikers.
Cons
Not everyone's going to love the TPU cage around the upper.
Takeaway
If you can get the upper to fit well, then this is a top quality shoe with really comfortable cushioning.
Review: A really versatile everyday running shoe that will also handle being taken to the gym, the EnergyLux 2 is a more affordable neutral option with plush cushioning.
The Fuelfoam midsole is lightweight and responsive while the multi-layer mesh upper is really breathable.
Pros
Comfortable for slightly wider feet.
Well-cushioned.
Very breathable.
Very comfortable.
Cons
Ground contact foam outsole could be prone to early wear.
Takeaway
This is a versatile every day shoe for neutral runners looking for something they can take to the gym as well.
Review: The All Terrain Craze is Reebok's neutral, low drop trail running shoe. It performs impressively considering its relatively low price point making it an accessible option for a range of runners.
The traction is designed to cope with all kinds of conditions including slippery mud with drainage holes that means you can run through puddles without holding on to the water.
Pros
Excellent traction.
Excellent value for money.
Durable.
Cope with a wide range of off-road conditions.
Cons
Fit is a little snug at first but they loosen as you break them in.
Takeaway
These are the shoes you'll want if you're planning a mud run or Spartan race in the near future.
Reebok Forever Floatride Energy 2
Review: A similar deal to the Harmony but more affordable, the Forever Energy is another neutral road runner with a 10mm drop and the kind of cushioning that goes the distance.
But as well as doing long distance admirably, this shoe copes really well with faster tempo runs making it a really versatile, comfortable and reliable option at a very affordable price.
Pros
Surprisingly affordable for the quality.
Cushioned and responsive.
Very breathable.
Very lightweight compared to other shoes with similar cushioning.
Cons
Some issues with the fit of the upper.
Sizing runs large.
Takeaway
For runners wanting quality on a budget, you can't get better than this.
Review: Even more affordable, the Flashfilm is designed specifically with interval training in mind but many people use it as an all day, every day shoe because it's so comfortable.
It's got a highly responsive midsole and a comfortable sock-like upper with a durable rubber outsole that has tread ideally suited to wet weather.
Pros
Flexweave upper provides a snug, sock-like fit.
Flashfilm midsole is designed to be super responsive.
Good traction.
Cons
Stability is unlikely to be as reliable as a more expensive shoe.
Takeaway
A highly affordable shoe for interval training and low mileage runs.
Review: The Driftium Ride is an affordable long distance shoe designed for heavier people who appreciate a well-cushioned, stable shoe.
An EVA midsole provides cushioning and shock absorption while a high abrasion rubber outsole provides reliable traction. A molded sock liner makes for a really comfortable fit while adding additional cushioning.
Pros
Flexweave upper provides a little support.
Very comfortable.
Affordable.
High abrasion rubber outsole.
Cons
Some durability issues.
No wide widths available.
Takeaway
A solid neutral shoe with a comfortable fit and classic cushioning.
Review: This is a very affordable, entry level shoe that probably shouldn't be used for a serious amount of miles, but is a great option for beginner runners who won't be covering long distances (think sub 5km).
The midsole is surprisingly durable for such a low price shoe, but it doesn't provide quite the same stability as a higher-end shoe, hence the recommendation to stick to low mileage.
Pros
Very affordable.
Available in wide sizing.
Good traction.
Durable midsole.
Cons
Slightly unstable midsole – to be expected at this price.
Takeaway
This is a great entry level shoe for beginner runners on a budget or someone looking for something for the occasional low mileage jog.
Just starting out? Have a read of our beginner's training plan to get you started.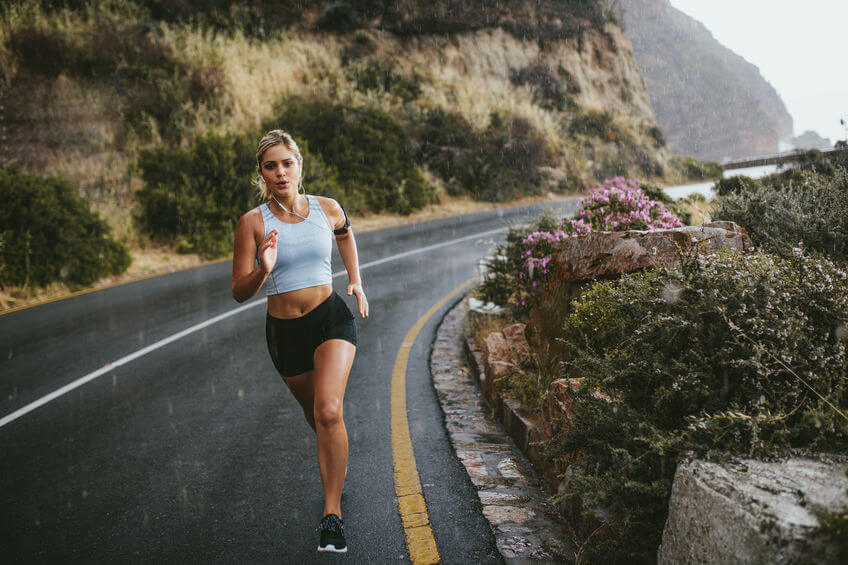 Welcome Back Reebok
Since bringing its Floatride foam into play in 2017, Reebok has returned to the scene competing against top brands with all the latest tech.
In fact, they've arguably been even more innovative than some of the top brands, pushing the boundaries with the development of new midsole foam while others lagged behind with good old EVA.
The competition is a little more even now and most brands have developed trademark midsole foam that delivers the ultimate blend of responsiveness and cushioning in a lightweight and durable package.
But, where Reebok leads the pack is in producing high-quality shoes at really affordable prices.
With the exception of a few, like the Floatride Run Fast and Run Fast Pro, most of their shoes come in at lower to mid-range prices but are of comparable quality to higher-end models from other brands.
In saying that, Reebok does have an extensive number of more entry-level or low mileage shoes which are still great, but should not be expected to perform to quite the same level as their more expensive counterparts.
Also, be aware that Reebok makes a really wide range of shoes for different sports, including the highly popular CrossFit shoe, Nano.
Don't be fooled into thinking that a great CrossFit shoe will be a great running shoe. Like most workout shoes, it has a low drop, heavier build, firmer cushioning, and less overall flexibility which won't do your feet any favors on long runs.
If you're interested in CrossFit shoes, we have great lists with the best options for both men and women so you won't have to look far.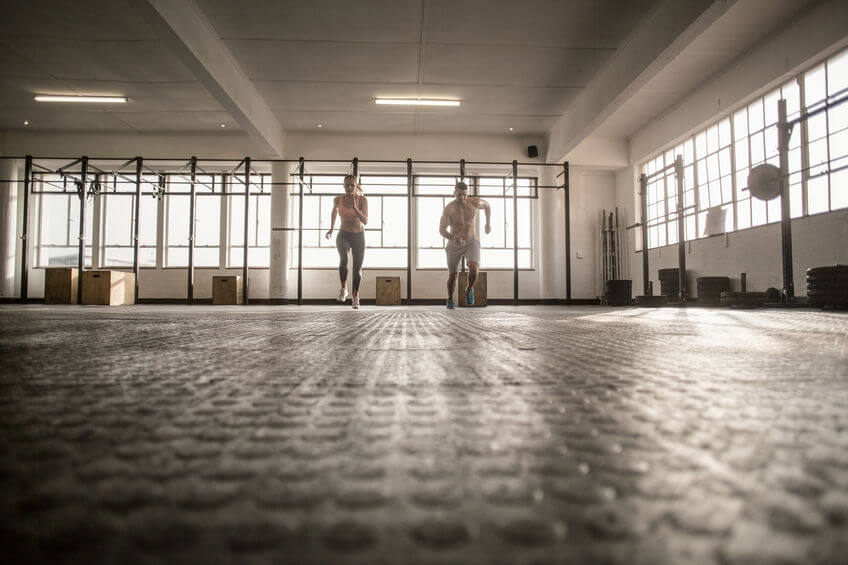 How to Choose the Best Reebok Running Shoe for Your Needs?
I'm not going to lie, this is where it gets a tiny bit tricky.
Reebok lists very little information on their website distinguishing between different shoes in terms of drop, cushioning style, arch height and level of support.
Many of their shoes appear to be neutral and better suited to people with higher arches. Most drops appear to be in the realm of 6-8mm. So, for die-hard heel strikers with low arches, there might not be as many choices in the Reebok line as there are in other brands.
What they do refer to, though, is the type of running each shoe is designed for, whether its long-distance, low mileage, racing or tempo runs.
How Does Reebok Compare to Other Brands?
Cons
It does appear that they don't cater quite as well for overpronators looking for classic stability shoes when compared to brands such as Asics, New Balance and Brooks.
The one shoe on this list with more of a stability thing going on is the Grasse Road 2 ST, which strictly speaking isn't a stability shoe in the classic sense. It's more of a neutral shoe with stability features that make it a good choice for someone who overpronates and really wants a Reebok shoe.
It's definitely a great shoe, but the arch is likely still too high for someone with low or collapsed arches as is common in overpronators.
For this reason, it's hard to find a shoe to recommend to people with flat feet. In all honesty, you're probably better going with a New Balance for now.
If you're on the look for good options for flat feet, check out our list of the best running shoes for flat feet for more options.
Pros
But, what Reebok do really well, are lower drop, neutral shoes, with a high level of responsiveness, in a super lightweight and fast feeling package.
And, as mentioned before, for the most part, Reebok running shoes are made with high-quality materials but at a more affordable price than many of the mainstream running brands.
As the technology gets more advanced, many top brands are pricing shoes upwards of $250, which, quite frankly, is ridiculous. In contrast, many of Reebok's solid options are $100 or less, making it a great brand for the budget-conscious.
Reebok Sizing
Most Reebok running shoes run true to size. They don't seem to follow any particular trend of running narrow or wide, although some appear to run a little long.
Some Reebok running shoe models come with wide sizing available but not all. Some models are also slightly better suited to wide feet with a more forgiving woven upper that will allow for a little width-wise expansion. If you're after good running shoes for wide feet, we have a great list right here.
FAQs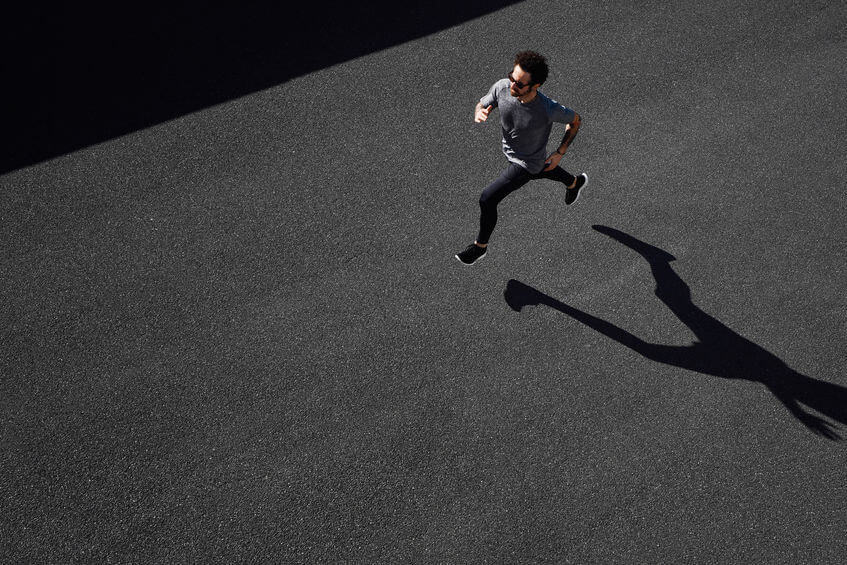 Is Reebok a Good Running Shoe?
Depending the kind of shoe you're looking for, yes, Reebok have some excellent quality, top of the line running shoes on the market.
Are Reebok Nanos Good for Running?
Nanos are designed for CrossFit as opposed to high mileage running. So, while they'll fine for shorter runs and maybe a few indoor intervals, they're not a great choice for actual running.
Interested in a comparison between the Nano and Nike's Metcon? Find it here.
Are Reebok RealFlex Good Running Shoes?
The RealFlex is an unusual shoe for running due to its minimalist design, firm cushioning, and yet 10mm drop.
It will likely suit a small number of runners but the majority would be better off with a lower drop or more substantial cushioning.
Are Reebok Classics Good for Running?
No. They'll get you to the bus stop but shouldn't be relied on for longer runs.
Do Reeboks Run Bigger than Nike?
Some people think Reeboks run very slightly bigger than Nike. If you're concerned, try sizing ½ size up from what you would wear in a Nike.
Are Reeboks Comfortable?
Yes. Reebok's latest running shoe line are all touted as being really comfortable shoes.
What Reebok Shoes are Good for Indoor Running?
Any of Reebok's actual running shoes will be fine for indoor running. Look for rubber outsoles for good traction if you're concerned. But other than that, indoor running shoes don't need to be any different from outdoor running shoes.
Thanks for reading this short guide to the best Reebok running shoes of 2023.
They're definitely a brand to watch now for high-performance running shoes at an often more affordable price.
If you liked this, be sure to subscribe to our newsletter for more!