27 Best Gifts for CrossFitters & Ideas for Die-Hard CrossFit Lovers 2023
Do you know anyone who is CrossFit Obsessed?
We all know one or two people who just can't get enough CrossFit.
When Birthdays, Christmas and other gift giving occasions come around you may be scratching your head wondering what are the best gifts for crossfitters?
WODent it be nice if someone made like a list or something?
I tell you what!
I set a new PR in list making and busted out this huge list of 27 gift ideas for the CrossFit lover in your life. Enjoy!
Crossfit Gifts for HER
Looking for the best gifts for female crossfitters? I have a few ideas she might like!
I am Becoming Compression Booty Shorts
A woman can never really have too many clothes, and if you ask the lady CrossFit fanatic what she can never have enough of, its CrossFit workout clothes.
Some of the best gifts for female crossfitters include gym apparel. These I Am Becoming booty shorts are comfortable and well known for being a brand that does not ride up.
They have a nice thick waistband that keeps them in place, and the super cute designs make them a real hit.
Rogue Women's Breast Cancer Awareness Shirt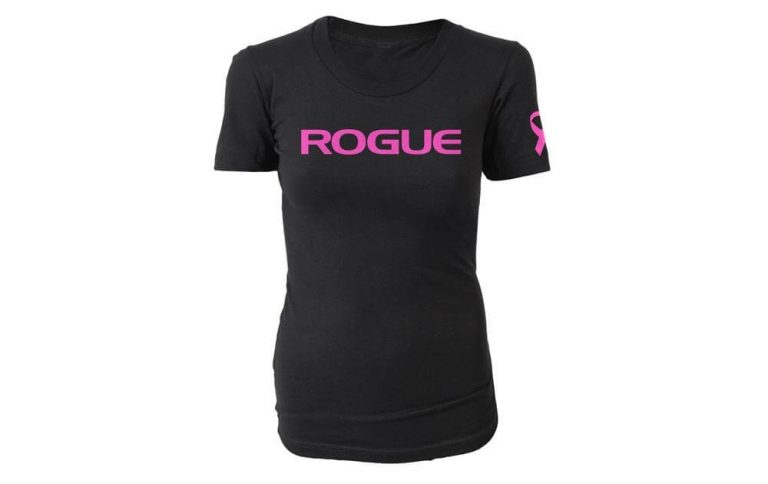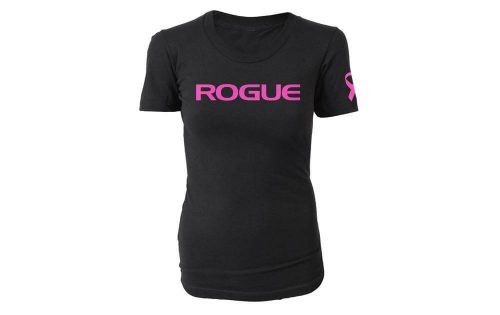 Simple. Attractive. Form fitting. What's not to love?
Striking hot pink lettering on a figure flattering black Tee make a great gift for the woman who loves CrossFit.
The best part? The proceeds from sales of this shirt support breast cancer research.
Athlete Bath Salt
Recovery bath salts are the perfect gift for the dedicated athlete in your life.
These relaxing bath salts make a great pre bedtime soak with magnesium rich Epsom salts, vitamin C and a blend of soothing essential oils, this soak is a great relief for sore muscles.
It will help your athlete sleep better and can also be used as a foot soak.
Subscription to Barbella Box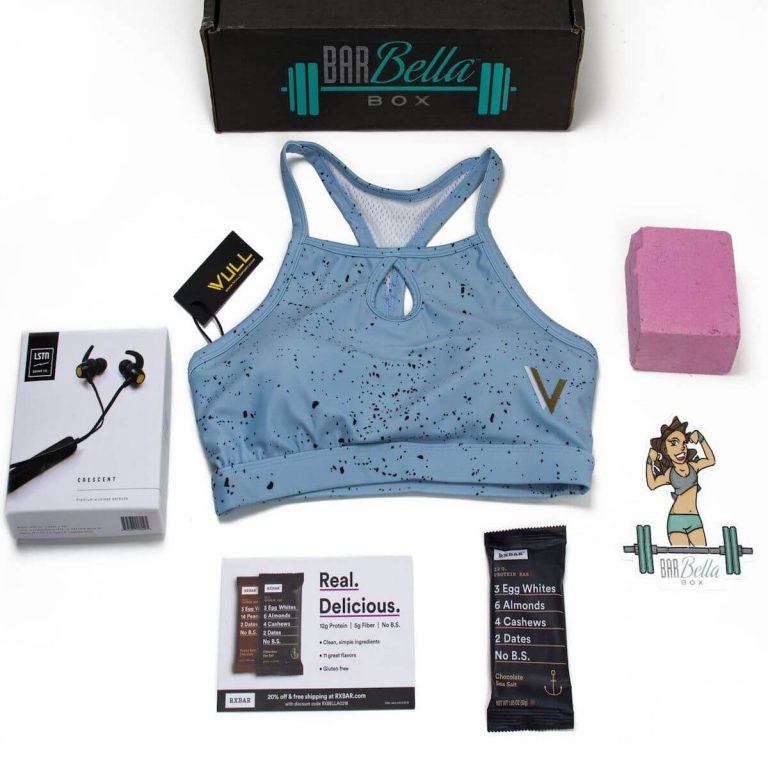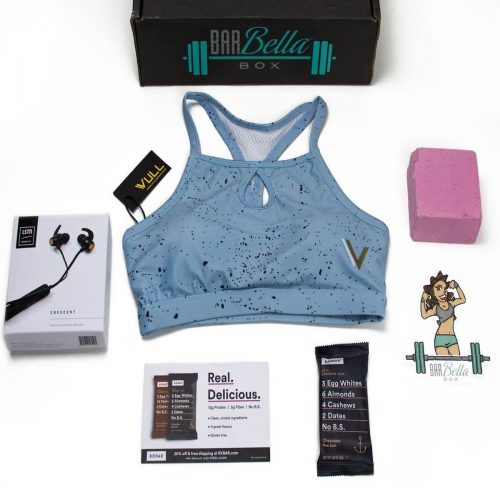 A subscription to the Barbella Box is a gift that keeps on giving. The Barbella box delivers 6 to 8 items to the door of your fav female CrossFitter every month.
Boxes include super cute CrossFit gear from TOP BRANDS, accessories, yummy yet healthy snacks, supplements, tips, the latest and greatest CrossFit gadgets, new products and more.
Barbella Box is a fun gift she will look forward to and value.
"Strong is Beautiful" Pendant Necklace Kettlebell
This 18" CrossFit necklace is lightweight and well made. With a total of 4 charms, your CrossFit gal is sure to receive lot's of compliments on this fun piece of casual CrossFit jewelry.
This necklace would make a great stocking stuffer or token gift for a friend.
CrossFit Gifts for HIM
Rogue Skull Bottle Opener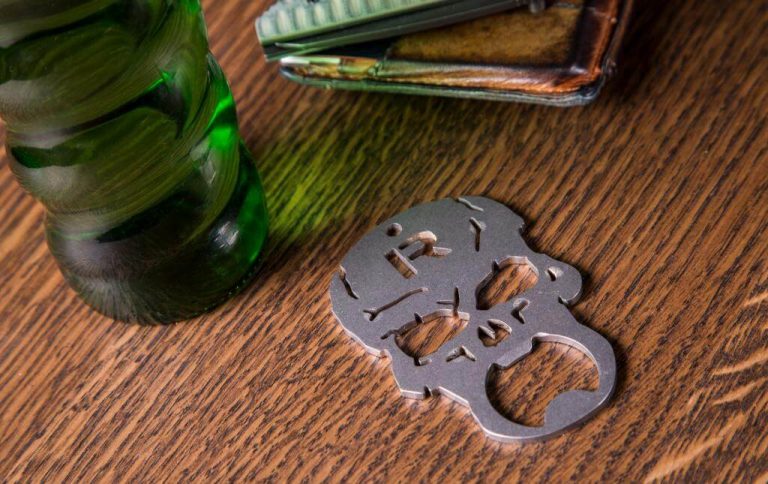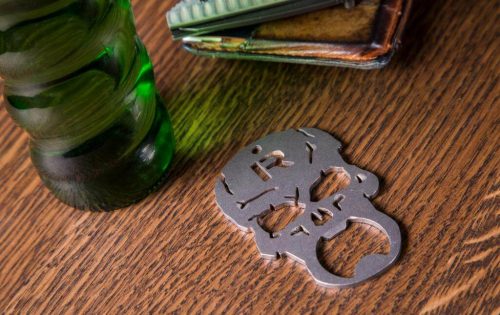 A fun little CrossFit themed gift just about any guy can use.
This hefty 11 gauge steel bottle opener not only looks cool with a skull shaped design, but it won't rust, can be put on a keychain and has been carefully machined so there are no sharp edges.
Rogue Gym Towel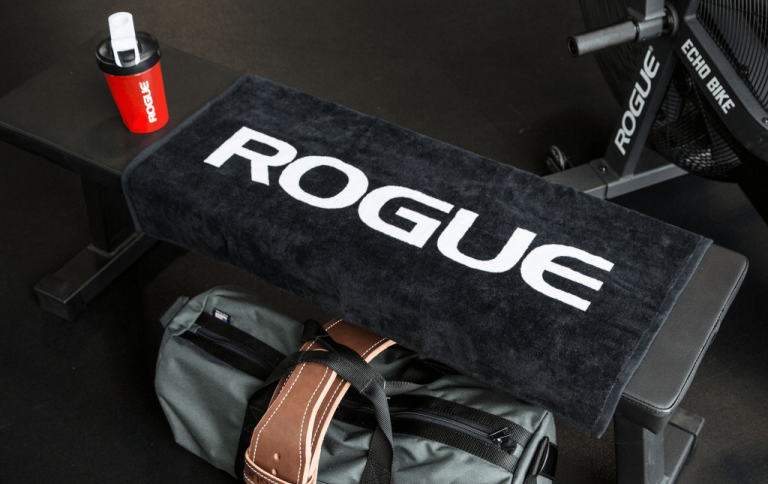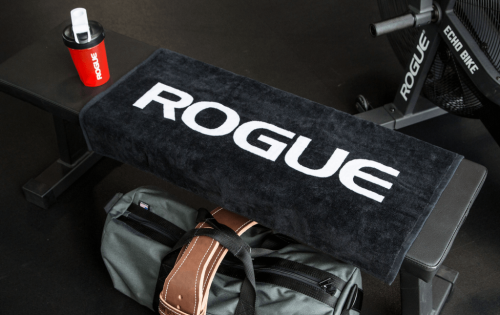 This generous size, 100 percent cotton ROGUE gym towel is the perfect gift for the CrossFit lover in your life.
It stays plush, looks good and it's a gift that they will appreciate – and USE!
Rogue Nalgene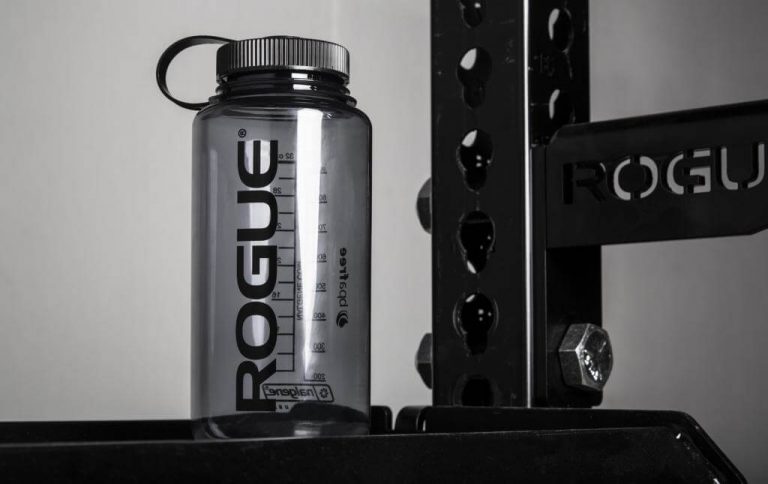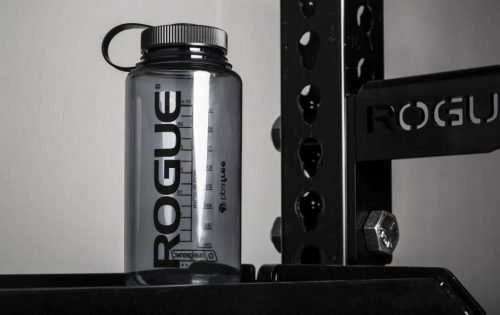 This handy ROGUE water bottle is made with bacteria resistant Nalgene. It has millimeter measurements and a wide mouth to measure and mix up your favorite pre-workout or protein powder.
They are durable enough to be knocked around at the box or gym, and dishwasher safe so they are easy peasy to clean.
YETI Rambler – 30oz Duracoat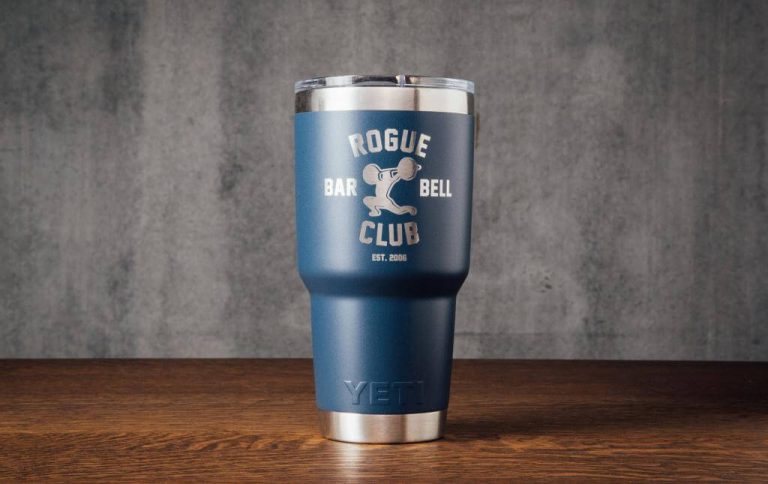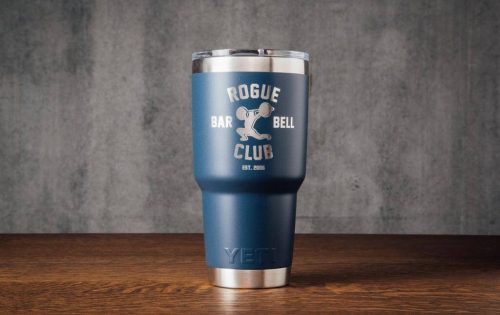 This Stylish and masculine ROGUE Barbell Club Yeti Rambler will keep hot coffee HOT and cold drinks icy and refreshing.
Made from double wall, vacuum insulated steel, it is as sturdy as it is handsome. It can be washed in the dishwasher and it is made in the USA.
It's a great cup and a great gift.
Crossfit Gifts for Training
Bear KompleX Straight Weighlifting Belt
When the WOD calls for an Olympic lift, every CrossFit athlete will appreciate having one of these.
A proper weightlifting belt helps the CrossFit athlete focus on form, improve technique and provide support during heavy lifts.
This belt adjusts and can be removed easily thanks to the Velcro close, and the steel roller buckle keeps it secure during the lift.
The NEW Assault AirBike Elite
Looking for a premium CrossFit gift for the special CrossFit athlete in your life?
Why not gift them the NEW Assault elite AirBike for their CrossFit home gym? This Elite Assault bike has been improved and updated with a larger, comfier seat, easier to read LED display, multi-grip handle and an integrated wind shield.
The WOD Handbook – 3rd Edition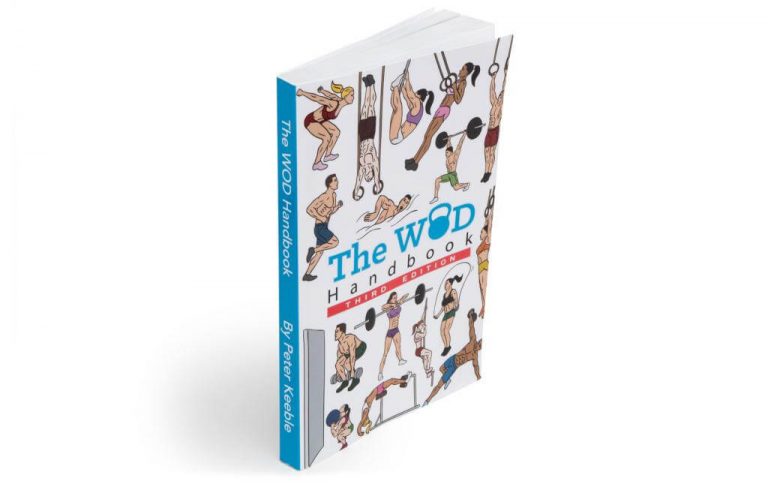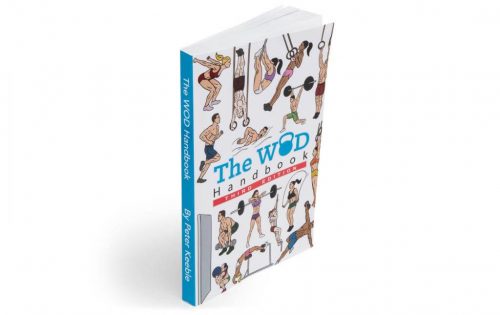 The WOD handbook includes visual illustration of over 280 WODs, including step by step instructions on how to perform each exercise.
This book includes the new HERO WODs and the back story behind each HERO WOD. This is a handy reference any CrossFit enthusiast will find valuable.
Massage Ball Set
This recovery, mobility and massage set includes the 5" deep tissue mobility ball, double peanut lacrosse ball and bonus 2.5" firm rubber lacrosse ball.
The peanut is great for working around the spine while the softer foam deep tissue mobility ball works areas you just can't reach with a foam roller.
One of the best gift ideas for crossfitters who want to increase mobility from head to toe.
Lifestyle CrossFit Gifts
King Kong Fuel Meal Prep Bag
This first-rate meal prep bag would make a great gift for a CrossFit coach, trainer or athlete who spends a lot of time at the box.
It keeps food cold for over 6 hours and holds two Nalgene sized water or shaker bottles as well.
Made with premium 1000D nylon, YKK zippers and triple insulation, this meal prep bag is a head above the rest.
WOD Fran 21-15-9 Weight Plate and Kettlebell Keychain
This high quality solid white bronze keychain would make a nice gift for the CrossFit lover in your life.
The keychain features a WOD labeled kettlebell and a FRAN 21-15-9 weight plate charm on a heavy duty chain and ring. One of the best gifts for crossfitters who already have everything.
JUNK Brands Americana Collection Headbands
Despite what the brand name says, these headbands are not junk, and they are very popular with the CrossFit Crowd.
The headband is very light and thin, and can be stretched wide for more coverage. Folks love them because they don't ride up, fall off, and they keep the forehead dry.
They are for guys and gals and they really do a good job keeping sweat and hair out of your face during a workout.
Looking for more headbands? check here!
T-REX NO LIKE PUSH-UPS T-Shirt
This T-shirt is good for a few laughs and will make a fine gift for a CrossFit or gym buff. They are sure to get many compliments and chuckles when they wear this to the gym or box.
The material is soft, the arms are snug enough to show off built biceps, and the shirt is long, lengthwise for a flattering fit.
Blizzard Bay Men's Crossfit Santa and Elves Ugly Christmas Sweater
CrossFit athletes are known for being competitive, and their drive does not stop with the yearly ugly Christmas sweater contest.
Help them get a leg up with this hilarious CrossFit themed Ugly Christmas sweater featuring Buff Santa doing bicep curls and elves doing tire flips.
It is Tacky, Ugly, and surprisingly high quality with sewn on designs. One of the best Christmas gifts for crossfitters.
MOXY Socks Knee-High Pukie the Clown Fitness Novelty Socks
Every CrossFit devotee is familiar with the CrossFit Mascot, Pukie the clown. Show a little humor and throw a pair of these Pukie knee high stockings into their stocking this Christmas.
These socks are not only fun and amusing, but supportive with a good amount of compression. The Crossfitter on your gift list will love them.
Canvas Wall Art Print Crossfit the Girls
This unique piece of printed canvas wall art makes a fun gift for the CrossFit aficionado. It features all "The Girls" benchmark CrossFit workouts, including the "New Girls".
This small 12" by 16" piece of artwork would be a good gift for a coach or trainer's office or workspace, or even a home Crossfit gym.
CrossFit Tech Gifts
NEXUS CrossFit Wearable Tracker
Finally, a fitness tracker built for the specific needs of the CrossFit Athlete. Available from October 2018, NEXUS fitness tracker would be a perfect gift for the dedicated CrossFit athlete on your Christmas list.
This is a true set and forget tracker worn as a comfortable armband during WOD or Metcon. This special tracker uses two algorithms paired with AI and machine learning to track, measure and give feedback. A revolutionary CrossFit wearable tracking device.
Find more fitness trackers for the CrossFit athlete here.
Gym Buddy – Stick-on-Metal Cell Phone Mount
Gym Buddy allows you to take the perfect selfie or form check video from your smartphone. It attaches magnetically to any metal surface and your phone stays put using a metal plate attached to the back.
The Gym buddy swivels 360 degrees so you can get the picture-perfect angle. Easy on, easy off, super simple smartphone mount lets your CrossFit athlete take a quick video to check their form, or a fun Instagram picture to post.
Programmable Countdown CrossFit Clock
This LED Timer Stopwatch and Countdown CrossFit Clock allows you to set intervals of work time with periods of rest. It has a countdown feature too.
It has a bright large display and a remote so it is easy to use and control. It mounts to the wall and would make a great gift for a coach, personal trainer or a home gym CrossFit buff.
CrossFit Stocking Stuffers – Budget CrossFit Gifts
Rogue Blenderbottle® Classic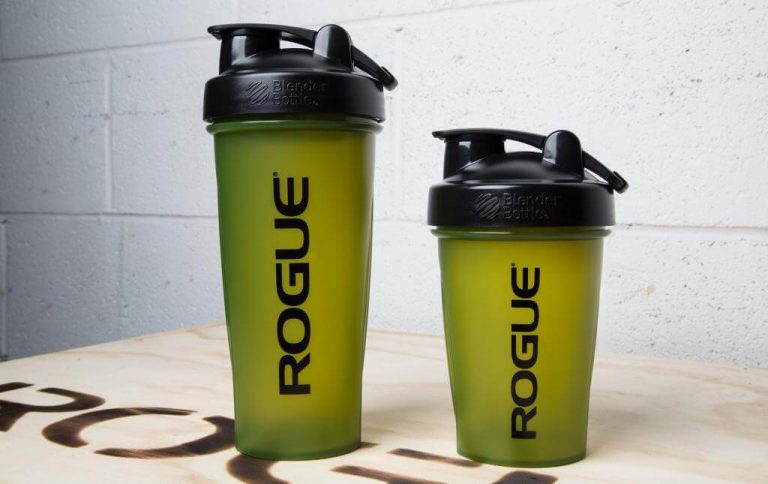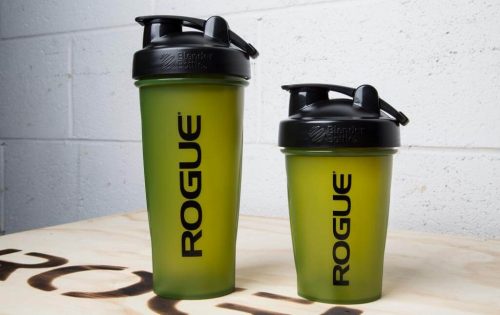 Every athlete can use an extra water bottle or shaker bottle like this one to add to the rotation.
This ROGUE branded blender bottle is great for mixing pre workouts and protein drinks because it includes a ball shaped stainless steel whisk to mix drinks smooth.
It is wide mouth so it's easy to get the powder in, and the large drink & pour spout means you won't spill. An excellent stocking stuffer for the CrossFit athlete.
Crossfit Wod Journal
This 200 page black journal is undated so you can customize as you like. It has 200 pages to record 200 workouts.
It has space for notes, WOD details, times, PRs and more. A nice budget friendly gift for the CrossFit athlete.
Rogue Headbands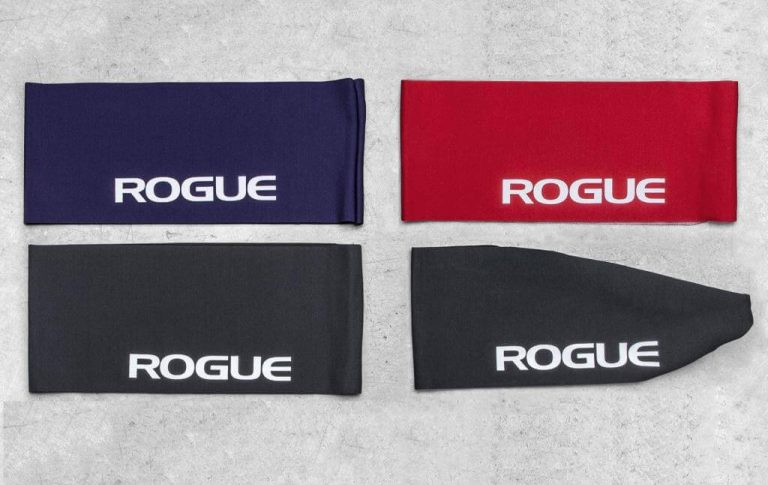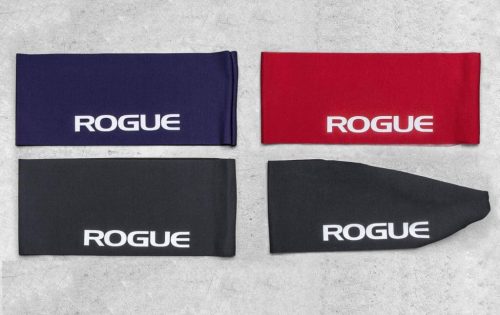 This wide polyester blend ROGUE branded headband makes the perfect small, budget or stocking stuffer size gift for the Crossfitter.
It wicks away sweat and holds hair away from the face. It works well for men or women. The band is stretchy and flat enough to be worn under a hat or helmet if needed.
Goat Tape
Hand and wrist tape made just for the CrossFit athlete, Goat tape stays put on the hand, even under strain, perspiration and tension from the barbell or pull up bar.
It protects the CrossFitters hands from blisters and tears. 10 yards long and made in the USA, Goat tape is a useful and thoughtful gift.
That wraps up the 27 best gifts for crossfitters 2023.
Do you want to know what else makes a great gift for the CrossFit Obsessed? Shoes!
Check out the best CrossFit Shoes for Men and the best CrossFit shoes for women for even more gift giving ideas.
Don't forget to sign up for the newsletter for more gift giving ideas, fitness gear reviews, supplement guides and more.
All we need is your email address and we will periodically let you know when new content is available.